I can still remember the first time I laid eyes on Japanese seaweed chicken.
It was 2001 and I was at a school friend's birthday party.
As the gaggle of children crowded around the dining table to check out what we would be eating for lunch, our eyes collectively centred themselves on a plate of freshly fried Japanese seaweed chicken.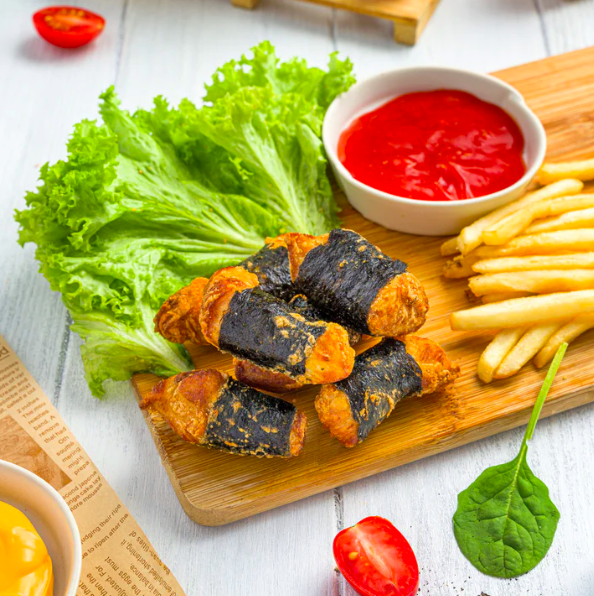 Despite not having any prior knowledge about the snack, something about its crispy appearance and fragrant aroma told us that it would taste good.
And boy, did it taste good.
Never in a million years did seven-year-old me know that this humble food item would go on to become the favourite childhood snack of many Singaporeans I know and over time, mean something special to me.
Japanese Seaweed Chicken
According to local manufacturer CS Tay, their original Japanese seaweed chicken has been a bestseller in Singapore since the 1990s.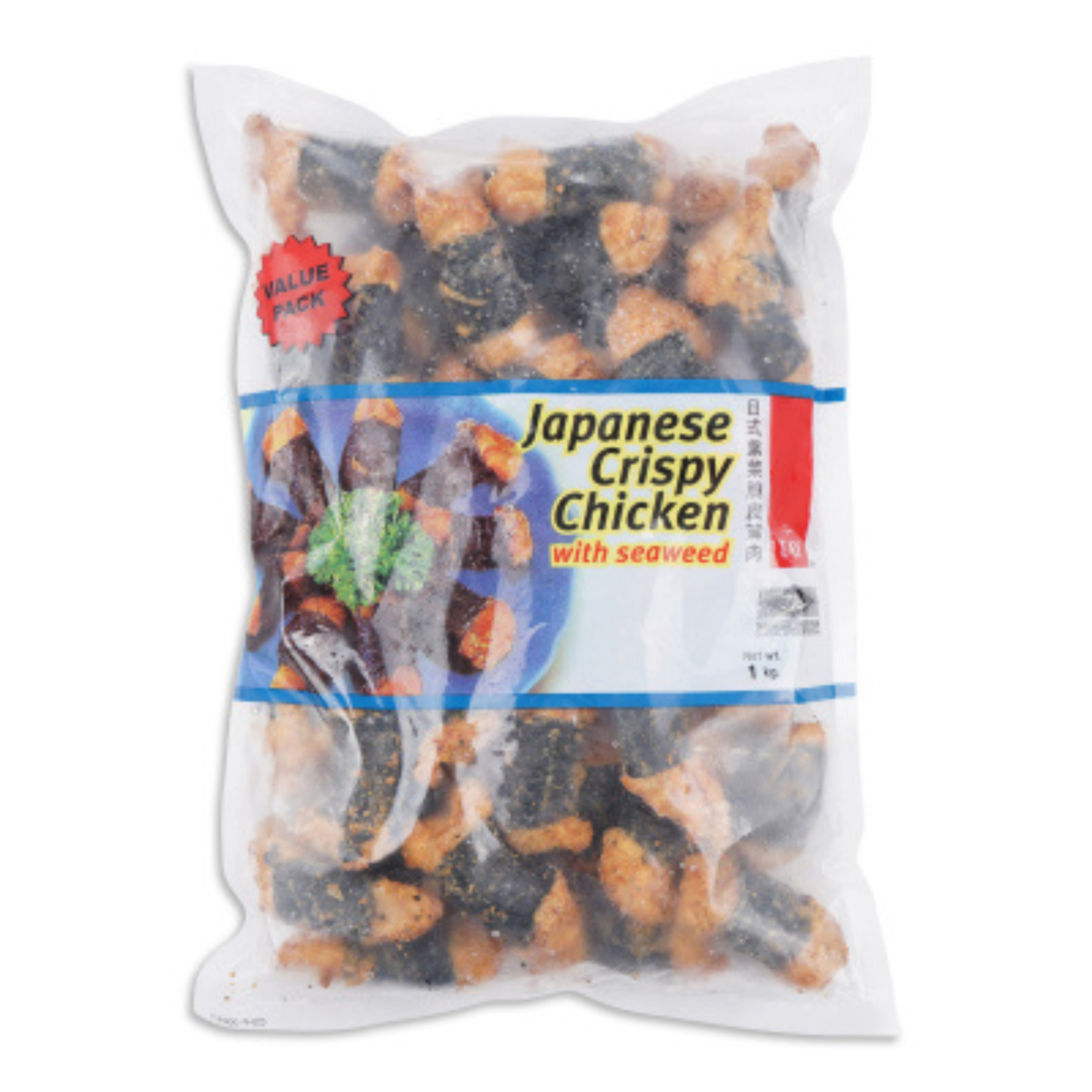 Sold in supermarkets and online stores all over the country, it is not difficult to obtain a packet or two to cook at home.
The finger food is also easy to prepare and can be cooked in several different ways with minimal time needed, from air frying, oven baking to deep frying.
Air Fry: Preheat air fryer to 180 degrees. Place and spread chicken in a pan and cook for approximately 10 minutes.
Oven: Spread chicken on a flat tray and bake in a preheated oven at 180 degrees for approximately 10 to 15 minutes.
Deep Fry: Fry in a preheated deep fryer at 170 degrees for approximately five minutes until golden brown.
As both my parents were working full time when I was growing up, Japanese seaweed chicken was a fast and convenient snack that my mum prepared for meals as well as social gatherings at home.
If I craved the snack when I was out, it was also readily sold in hawker centres and food courts (economic bee hoon stalls, yong tau fu stalls, mala stalls), as well as school canteens.
Childhood memories
Speaking of school canteens, many of my mornings as a kid were spent awaiting recess time where I would treat myself to fried food.
Apart from the usual nuggets and fish cake, S$0.50 Japanese seaweed chicken was a slightly more atas option that my friends and I could eat and bond over, especially since that amount of money could have afforded us a heartier portion of porridge or noodles that would have been far more filling.
Ask any Tom, Dick or Harry who grew up in the Singapore education system if they remember seaweed chicken being sold in their schools growing up, and the answer is likely to be a resounding yes.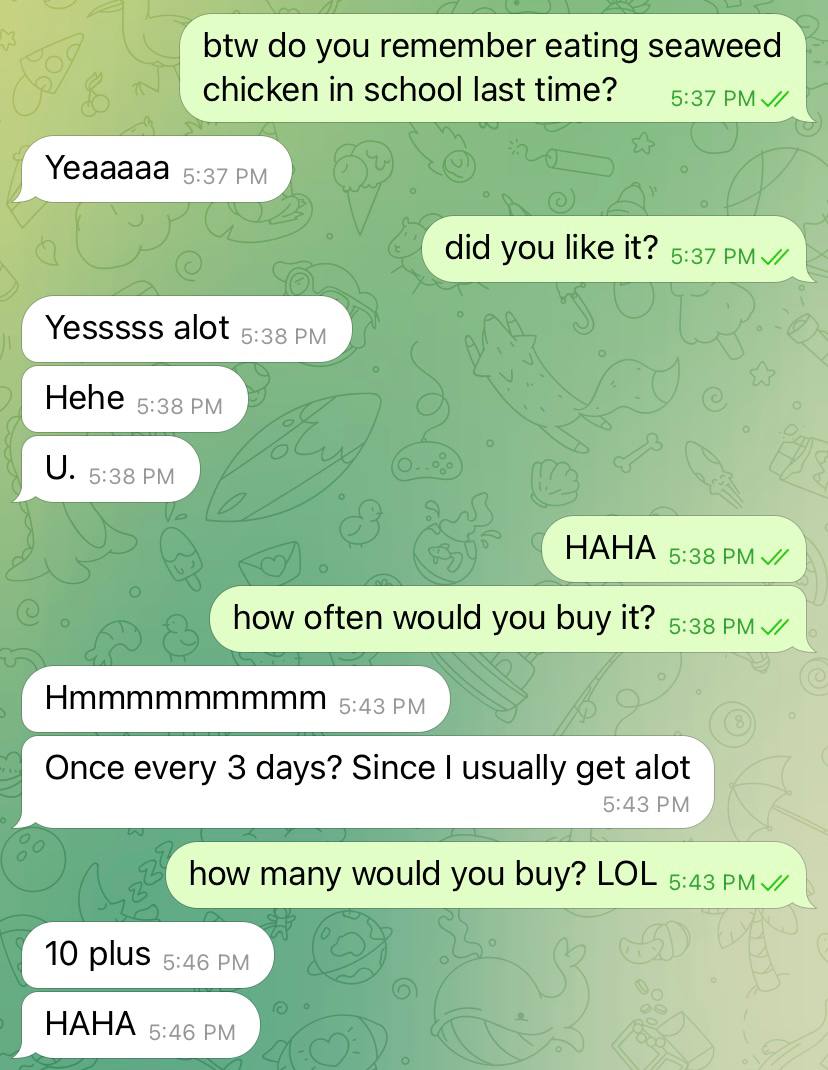 Even if the seaweed chicken had been left on display after a whole day and had turned soggy by the time we purchased it, there would still be something about the combination of chicken thigh meat wrapped in seaweed that made it comfort-food worthy.
After all, every bite just had So. Much. Flavour.
Embrace your Japanese seaweed chicken dreams
If you too, have fond memories of Japanese seaweed chicken from your childhood and would like to rekindle your love for it, here's how you can (literally) embrace your Japanese seaweed chicken dreams.
CS Tay is currently having a promotion where customers who buy at least one packet of seaweed chicken (1kg) and spend a total of S$38 on their website in a single receipt can get a limited-edition seaweed chicken plush toy.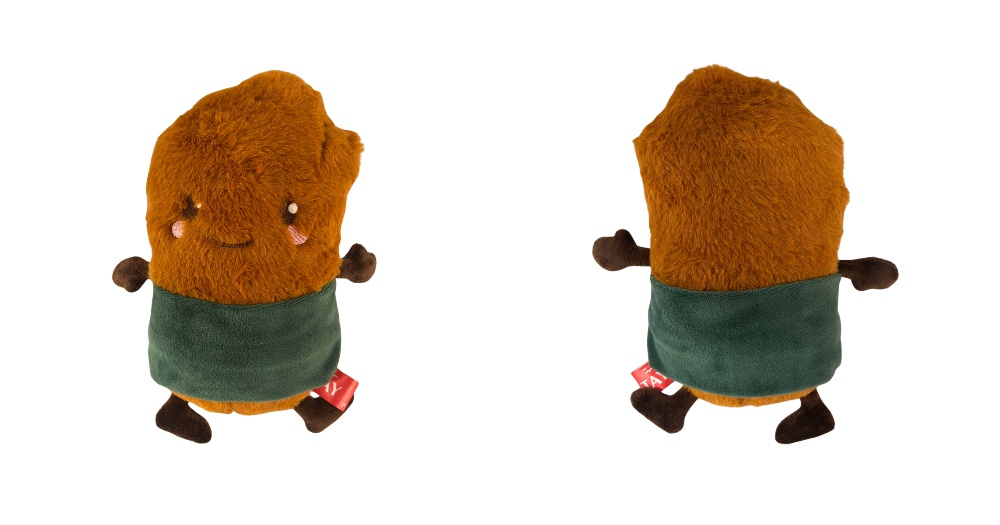 These plush toys are extremely huggable and are sure to make your kakis drool over how appetising they look.
This free gift with purchase will only be available from Jul. 21 to Aug. 1, or while stocks last.
During the promotion period, each customer will be limited to one free seaweed chicken plush toy per transaction.
The plushies will be delivered together with orders above S$80.
Alternatively, they are available for self-collection at the following two sites:
C S Tay HQ

Farm Frozen @ Singpost Centre
The plushies are not refundable or exchangeable for cash or other merchandise and cannot be combined with other promotions.
This sponsored article by CS Tay allowed this writer to reminisce about her relationship with Japanese seaweed chicken over the years.
Top images via CS Tay
If you like what you read, follow us on Facebook, Instagram, Twitter and Telegram to get the latest updates.