Follow us on Telegram for the latest updates: https://t.me/mothershipsg
The carcasses of 14 Blacktip reef sharks and other marine animals, including a possible Honeycomb stingray, was discovered in a fishing net on the shore of Pulau Semakau at low tide.
The bodies of the animals were discovered by nature enthusiasts who visited the southern island on May 23.
The discovery was detailed on a blog, "Project Driftnet".
14 Blacktip reef shark carcasses in total
According to the account, the fishing net was "approximately 300m long".
It was found at the south of Pulau Semakau, near the the Barramundi Asia Fish Farm.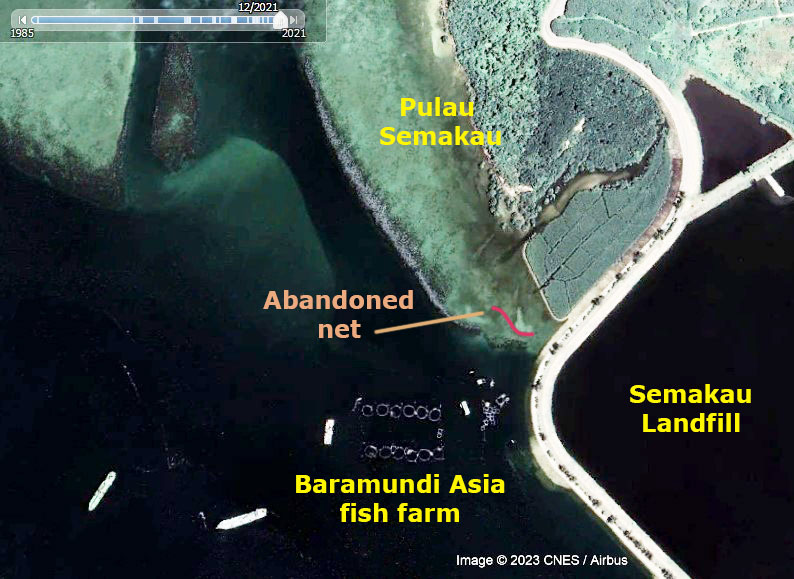 Of the 14 Blacktip reef shark carcasses that were found, one of them was 1m long.
The rest were about 50cm, according to the post on the blog.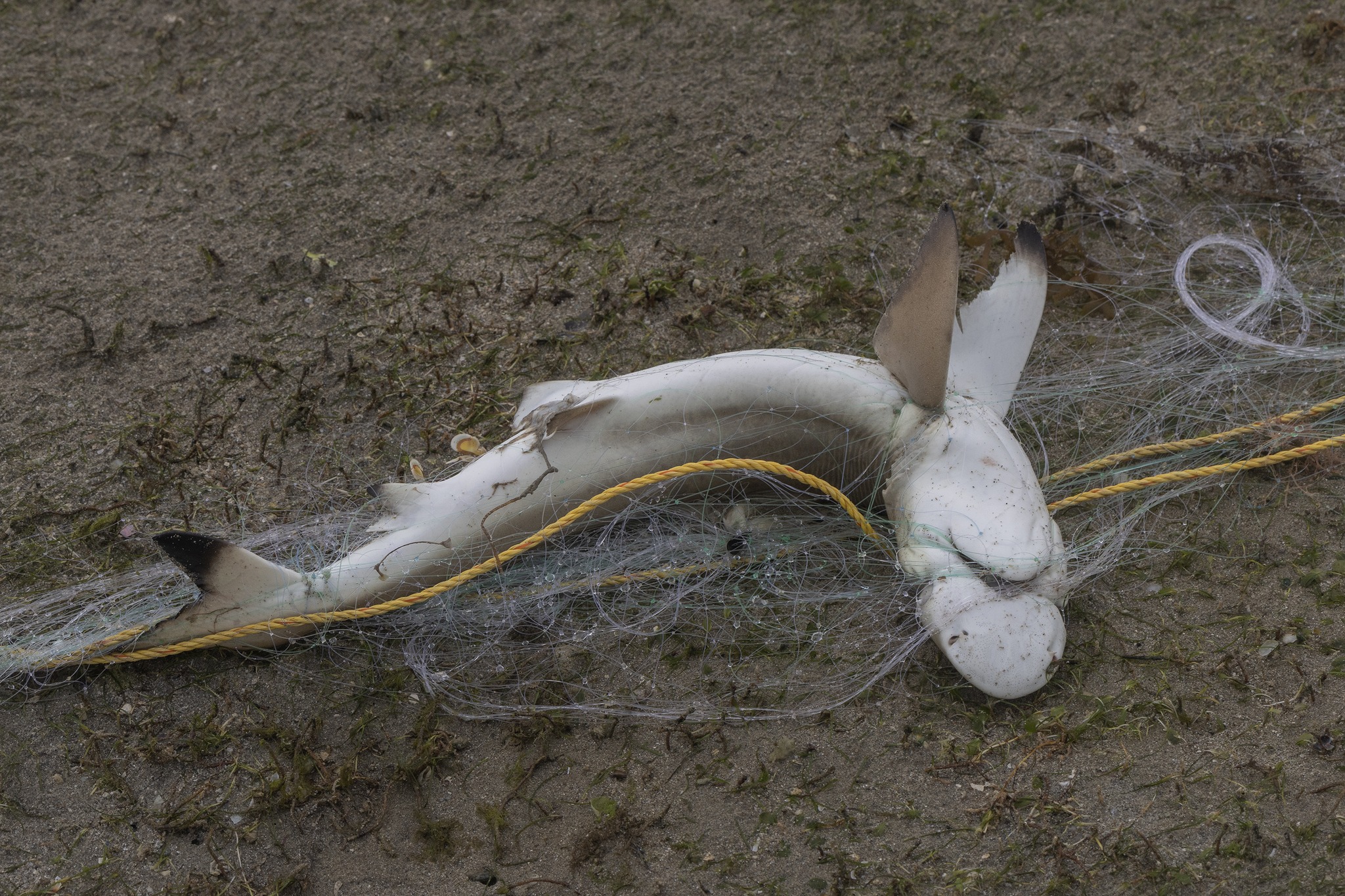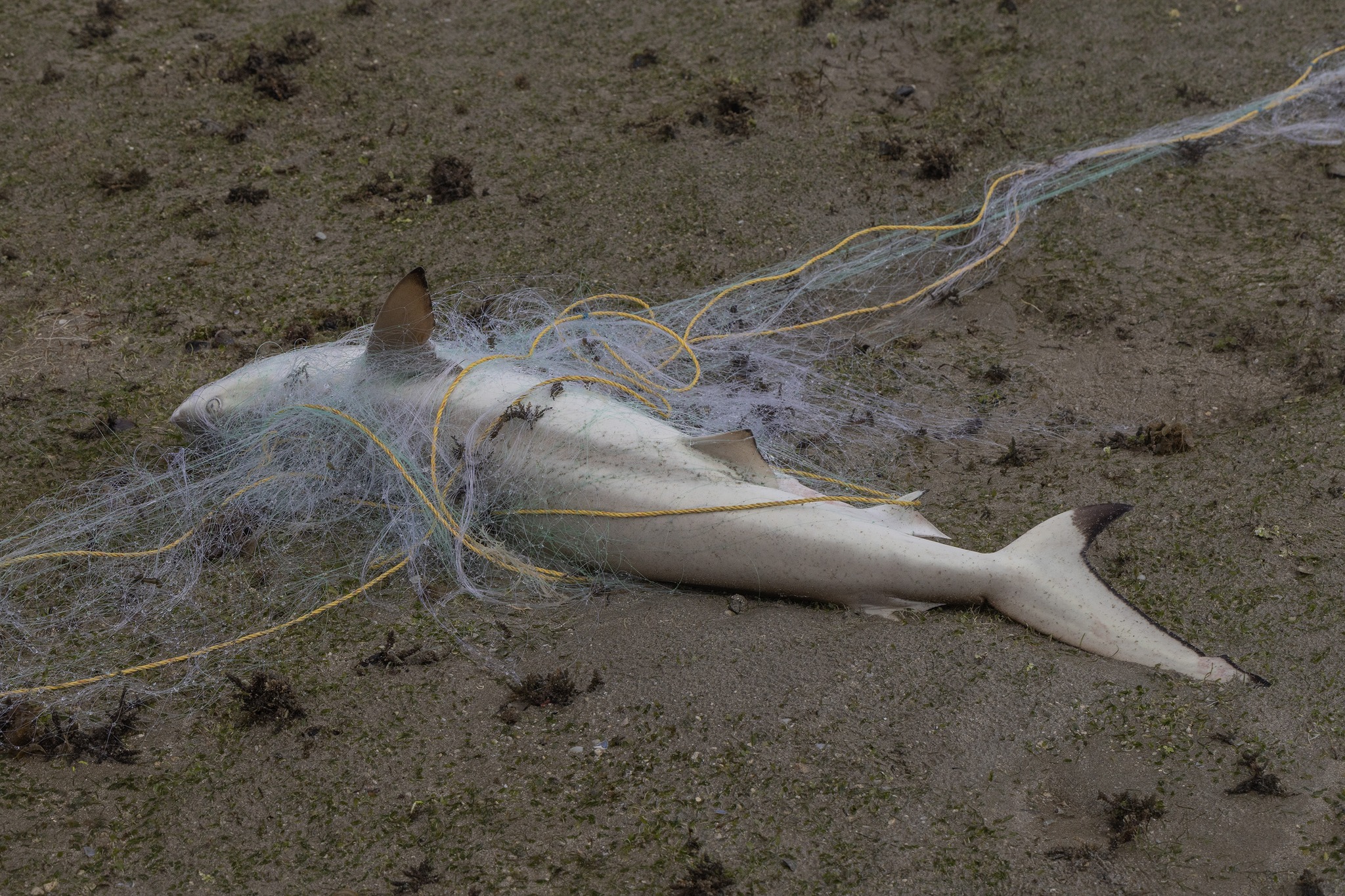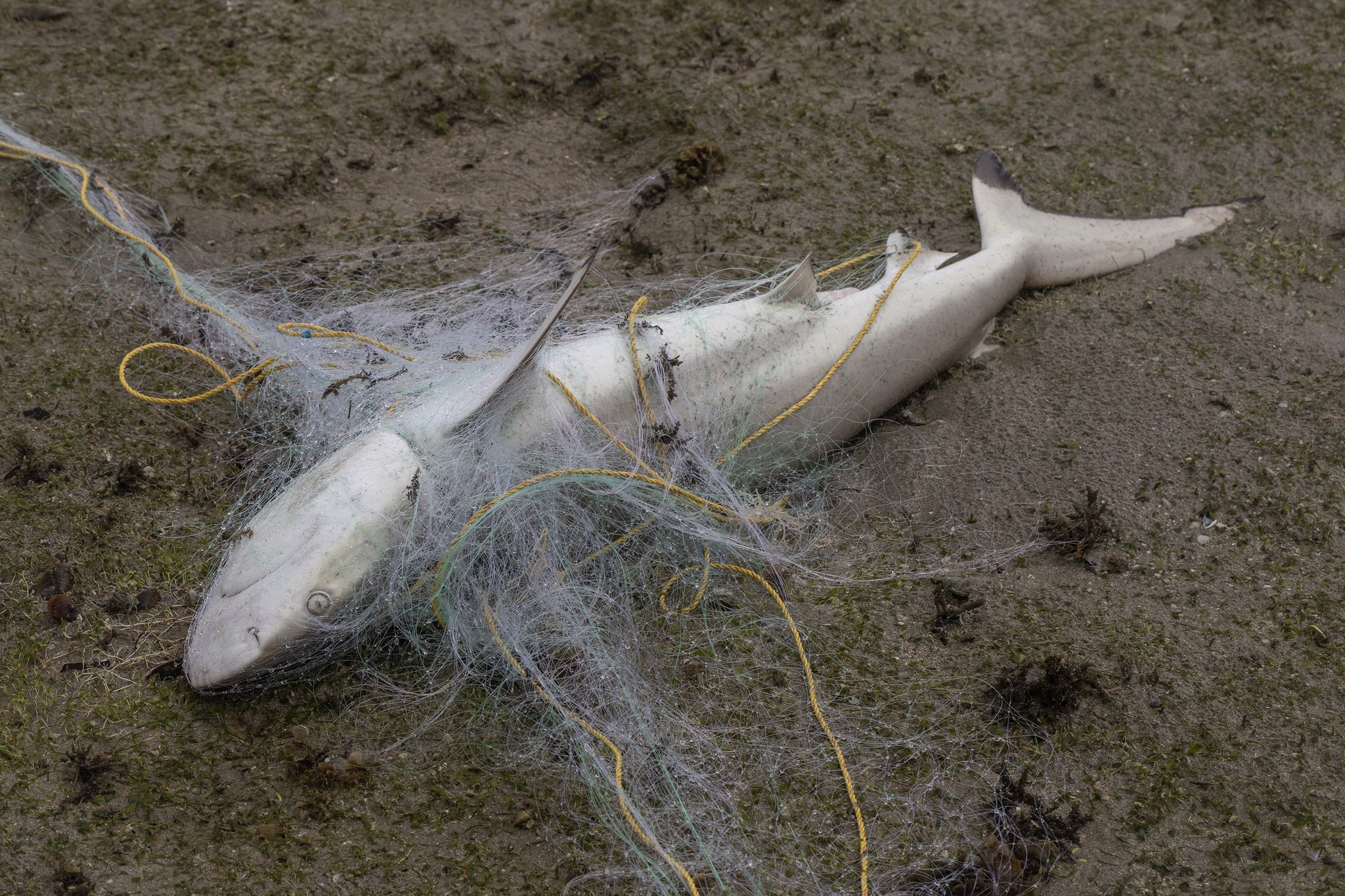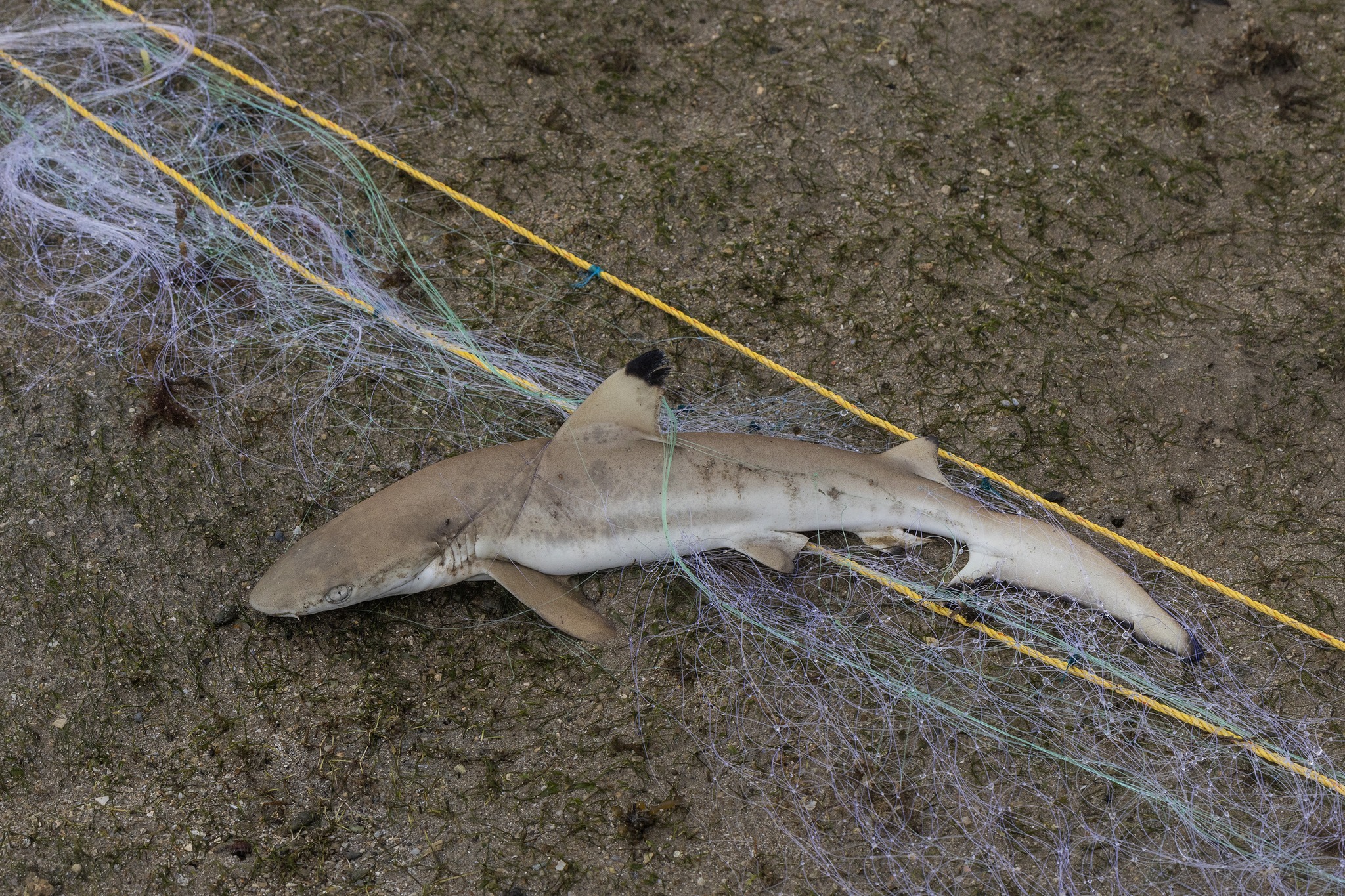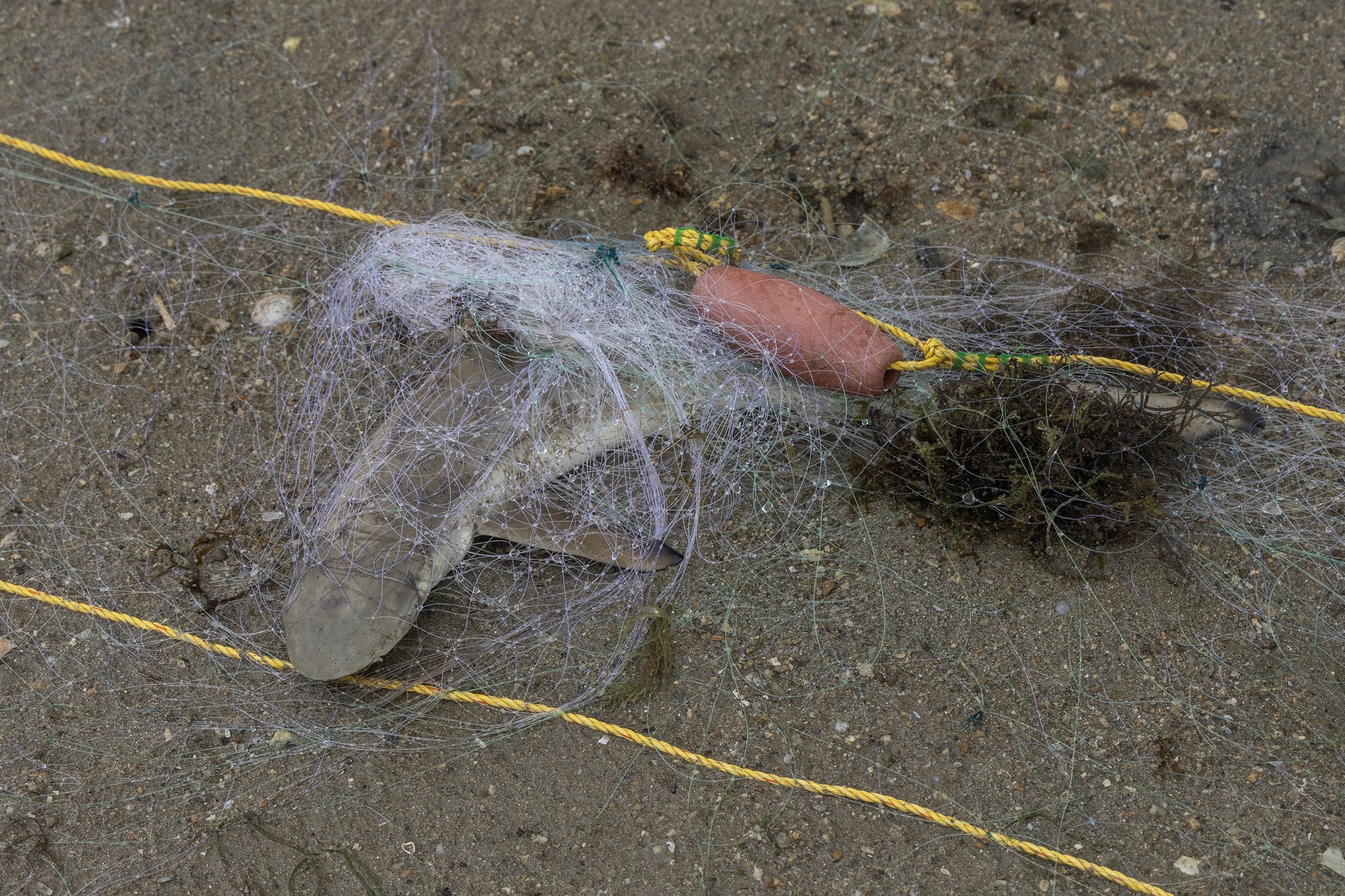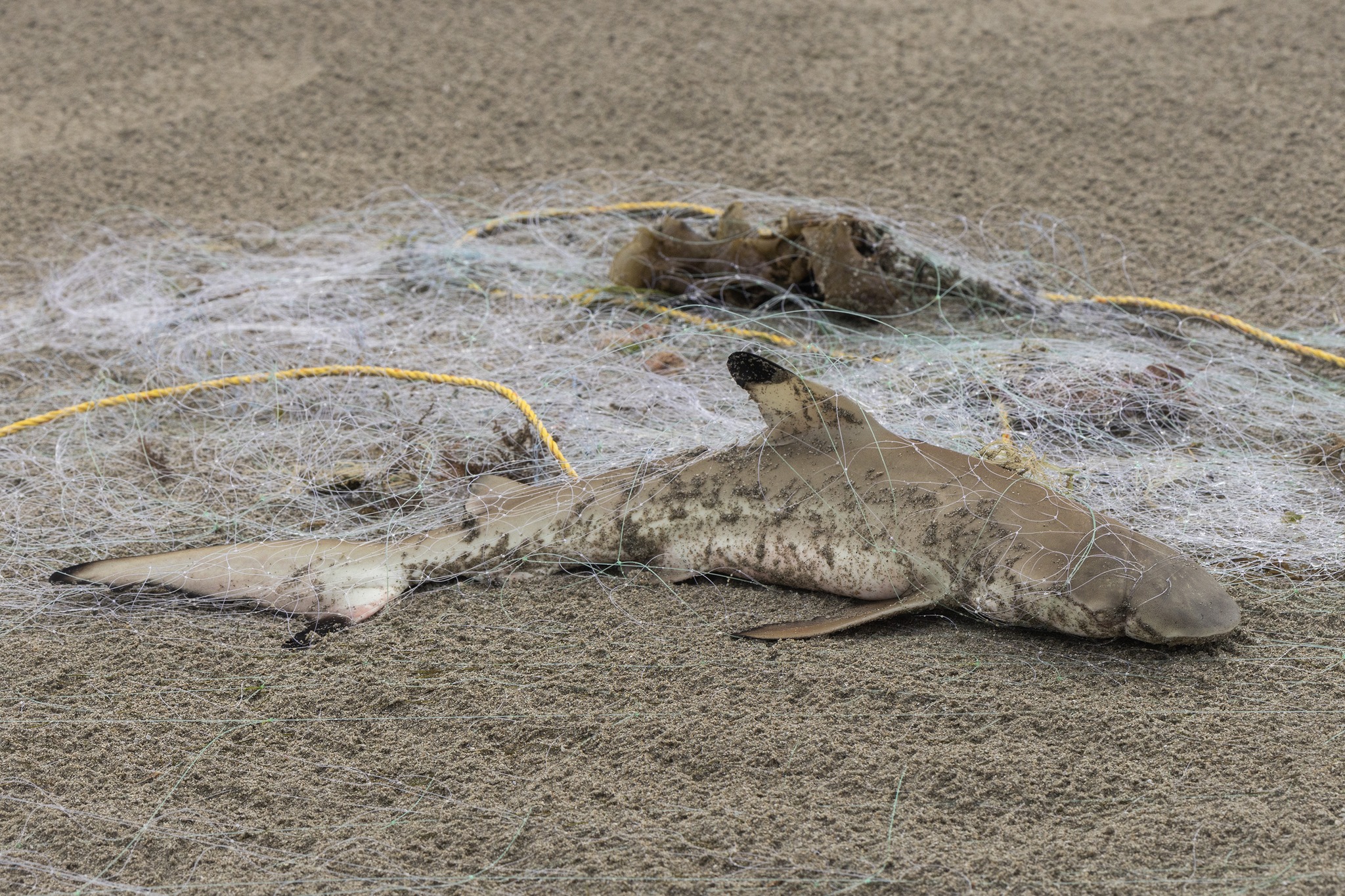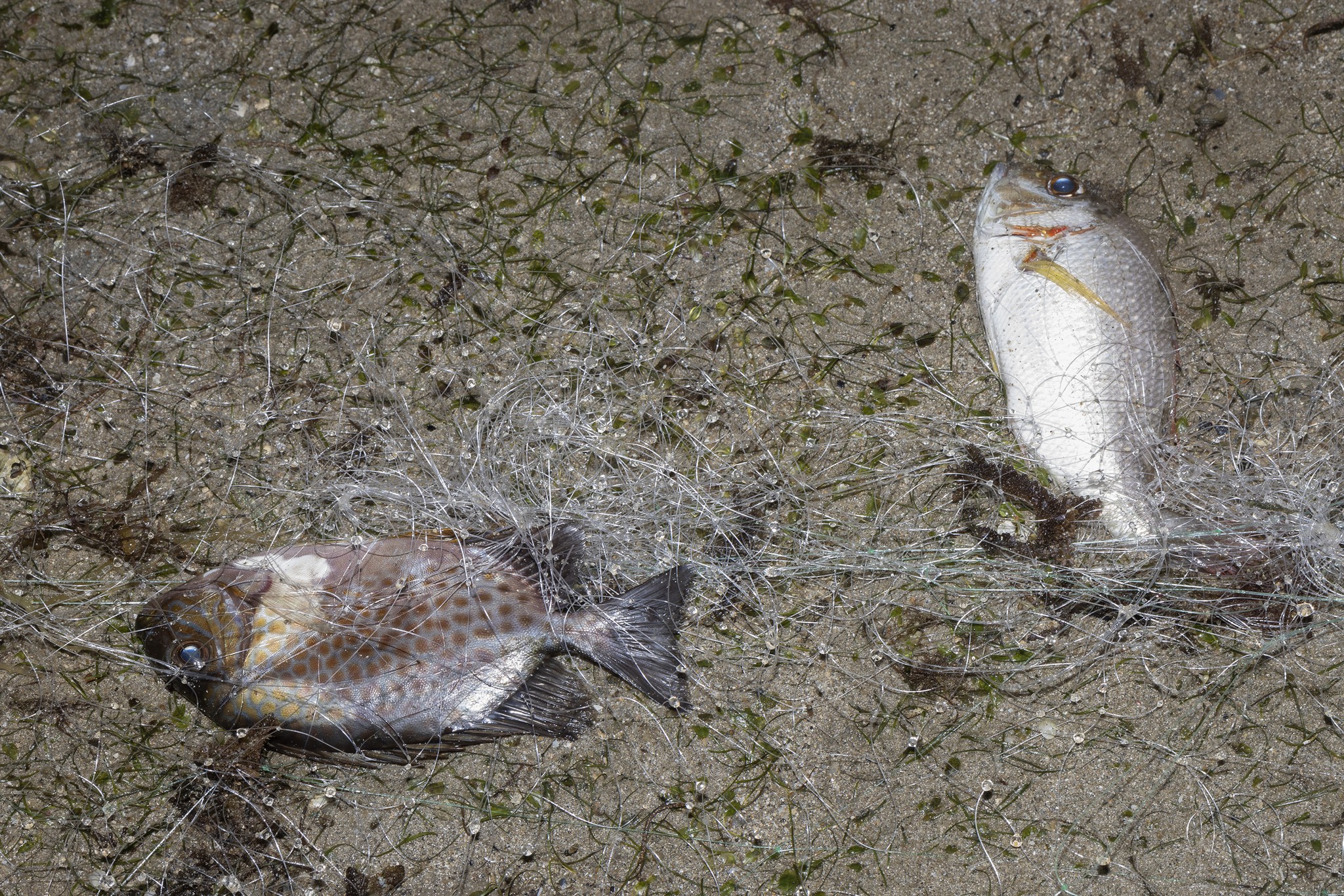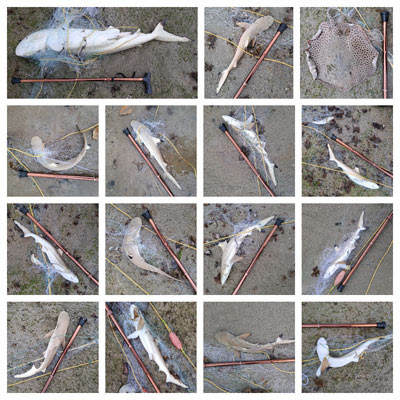 The carcass of one "uncommonly seen" stingray, identified as possibly a Honeycomb stingray, was also found.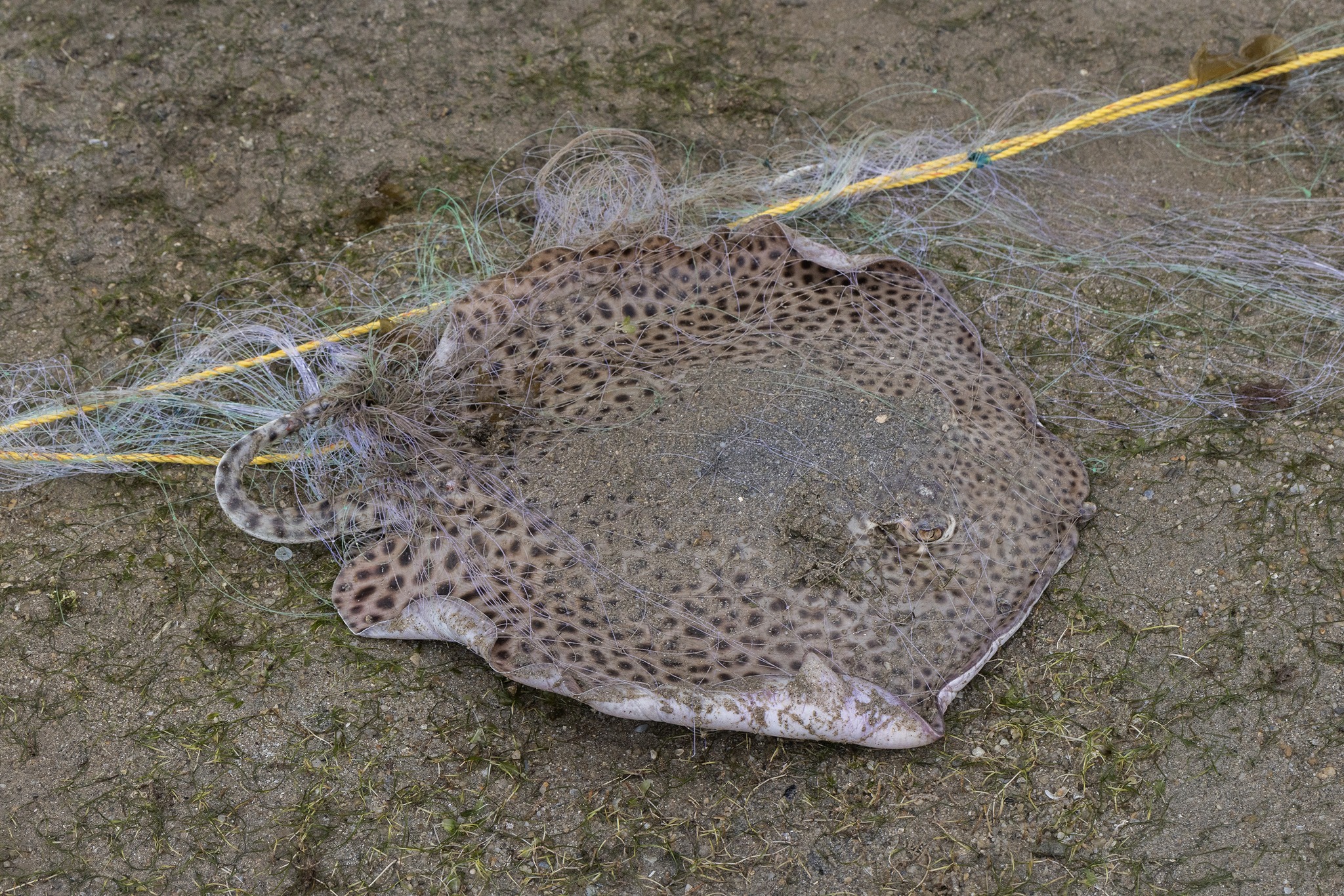 "The net was clean and looked freshly laid possibly at the most recent high tide some hours ago," the blog post read.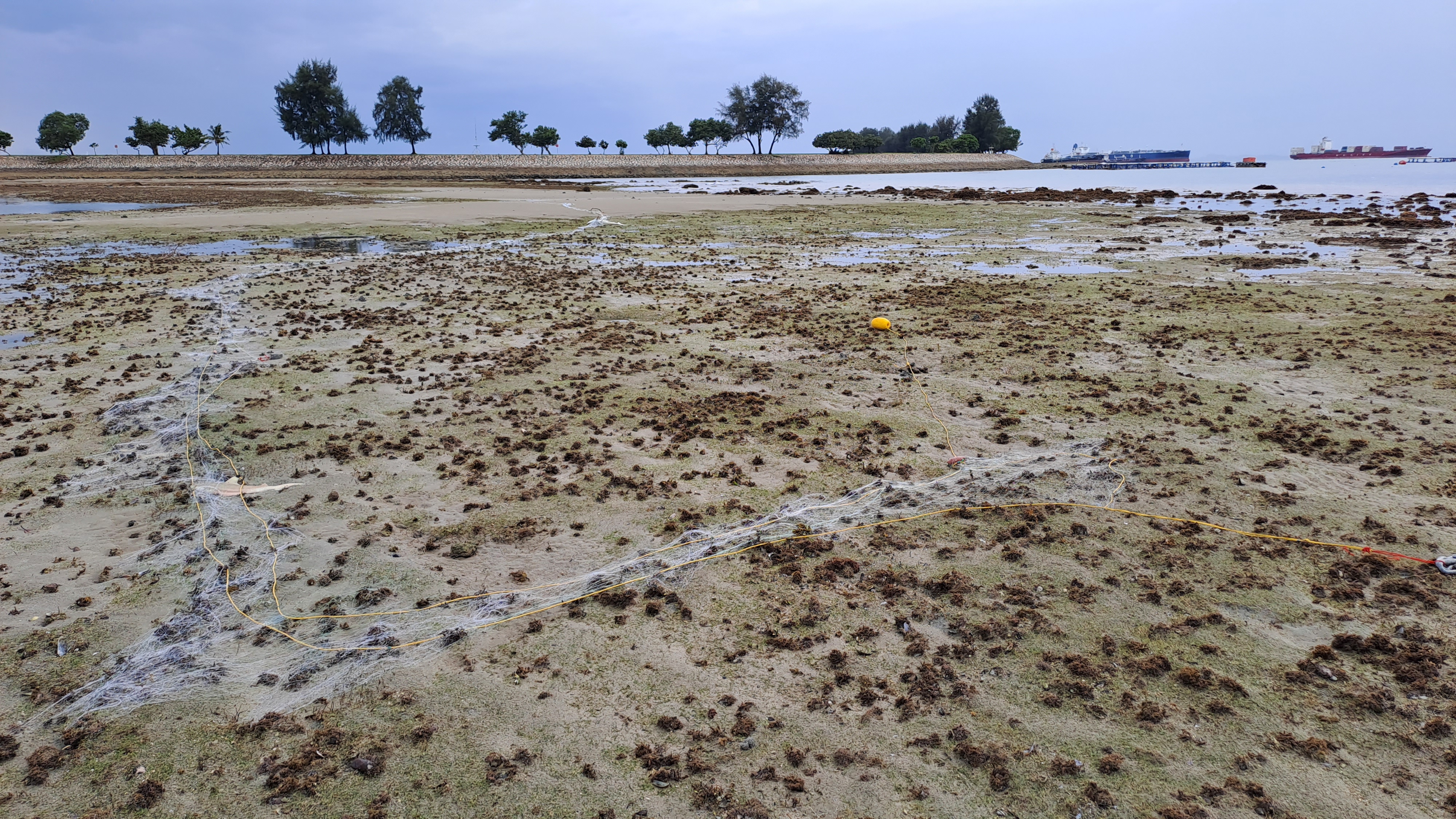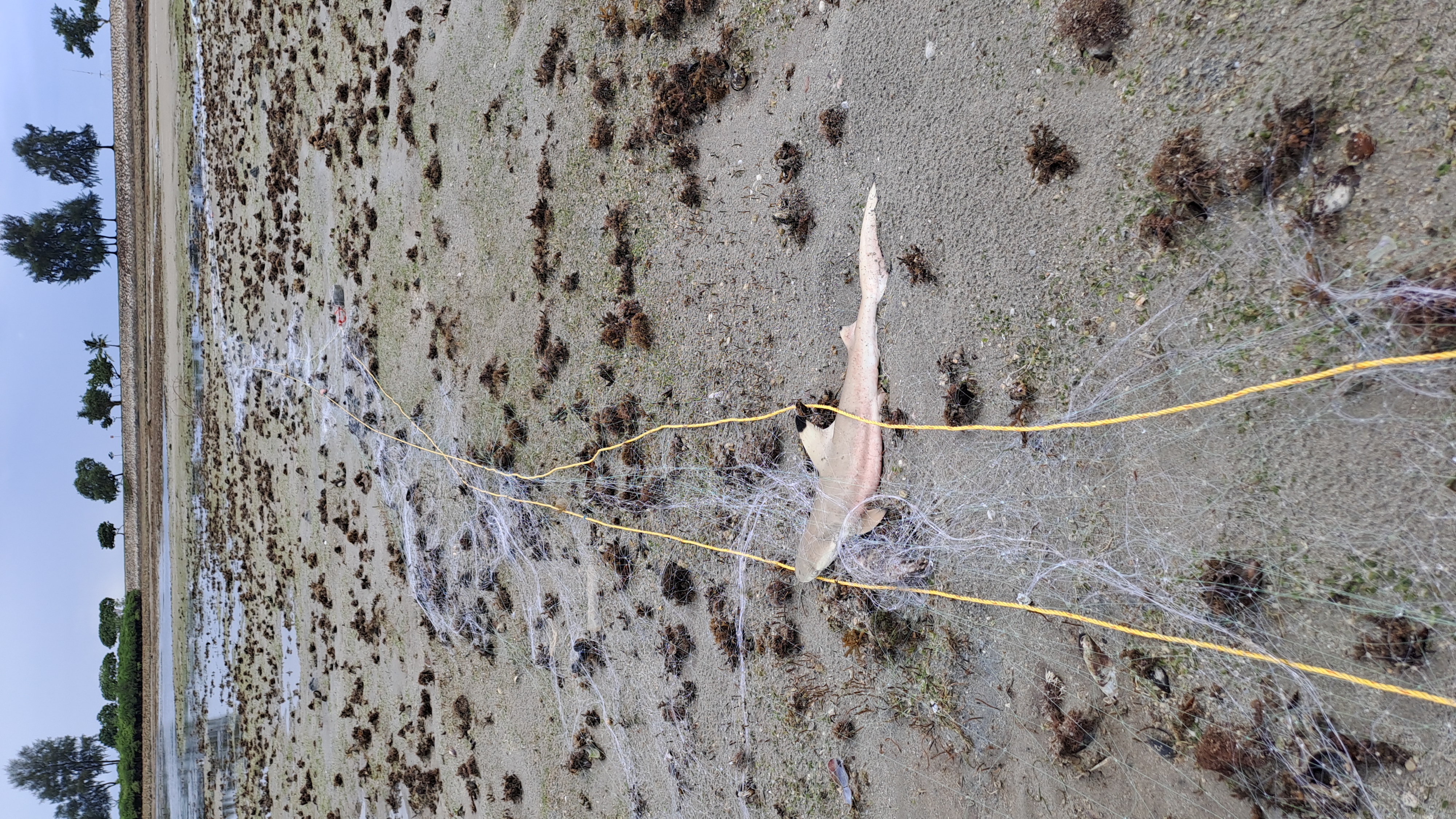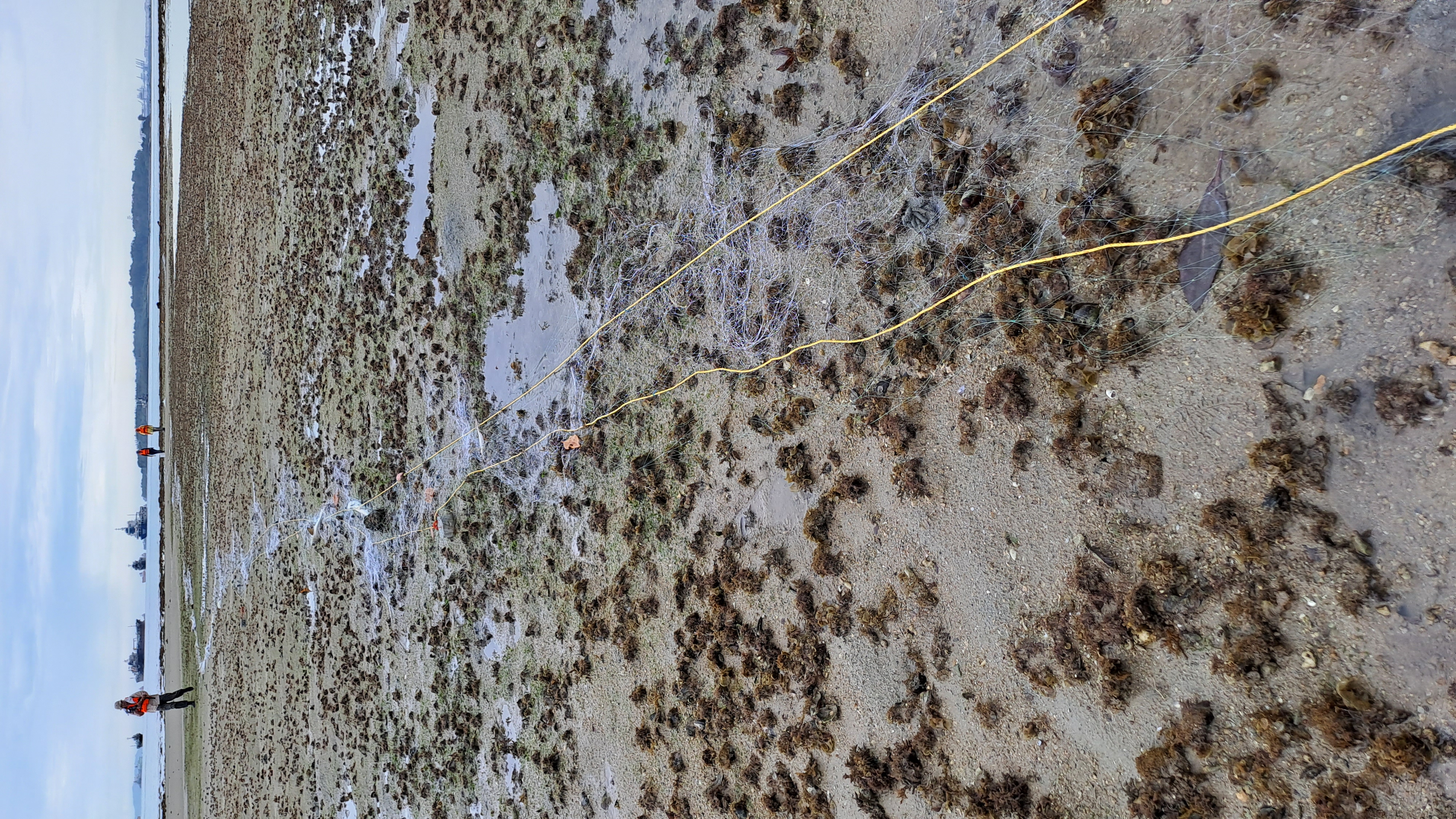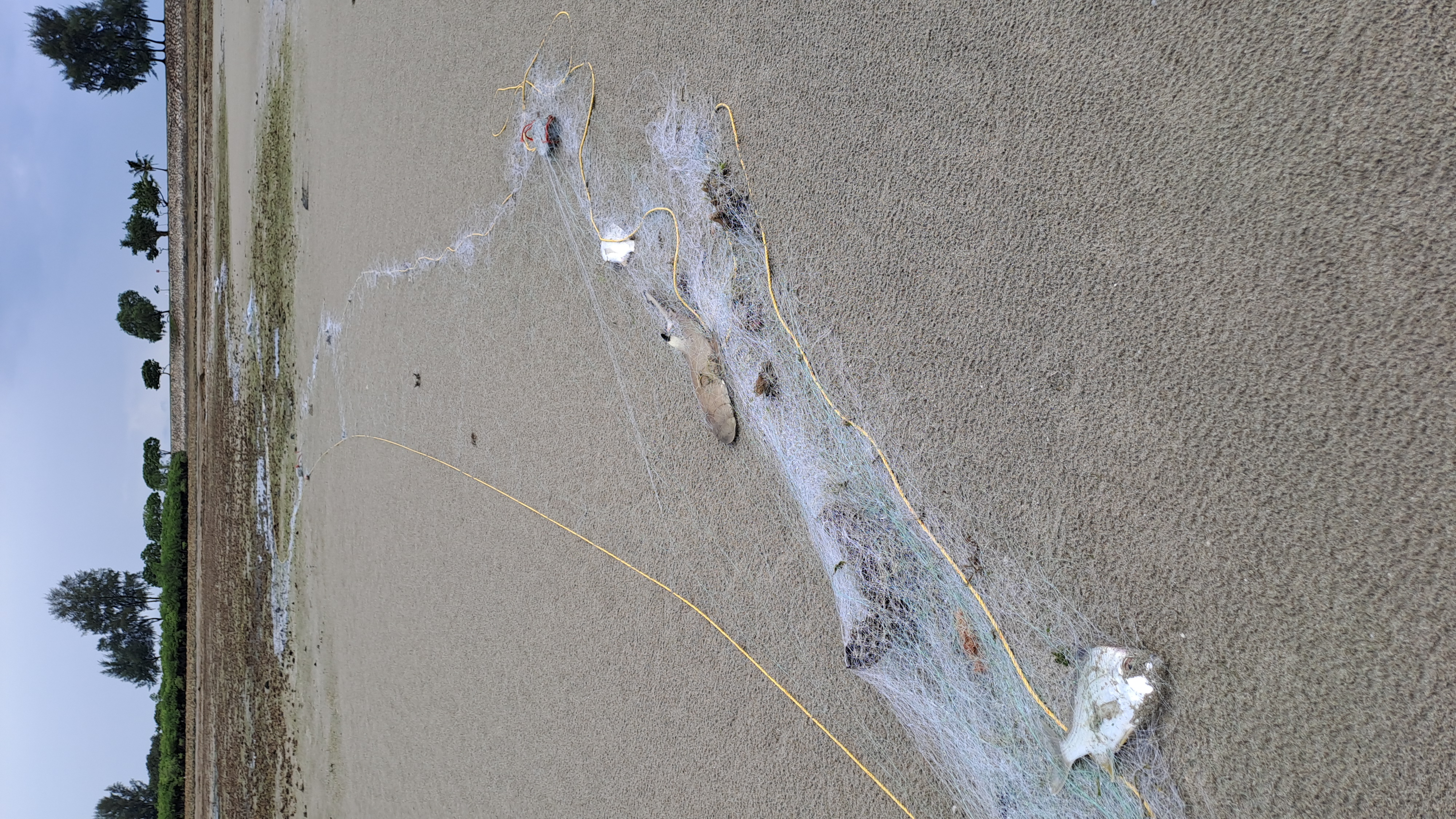 Nature enthusiast, Ria Tan, who was part of the group who discovered the carcasses, told Mothership that the group found the carcasses at around 8am.
Gill nets
Gill nets, or drift nets, are long nets that lie perpendicular to the ocean bed or water body.
They are suspended at the top with floats and anchored down at the bottom with weights, thus hanging vertically in the water.
Such nets are designed to entangle fishes in its mesh.
Smaller fishes or juveniles may be able to pass through the gaps in the mesh, while larger fishes will get trapped.
The issue with gill net fishing is that it is non-selective in terms of fish species.
In other words, fish species that may not be the target of fishermen may end up getting caught in the nets.
Drift nets which are lost at sea also poses problems, as these "ghost nets" continue to trap fishes.
In Singapore, provisions under the Fisheries Act does not bar the use of drift nets.
However, they are not allowed in areas managed by NParks.
These are Sister's Island, Coney Island, Sungei Buloh Wetland Reserve, and Admiralty Park.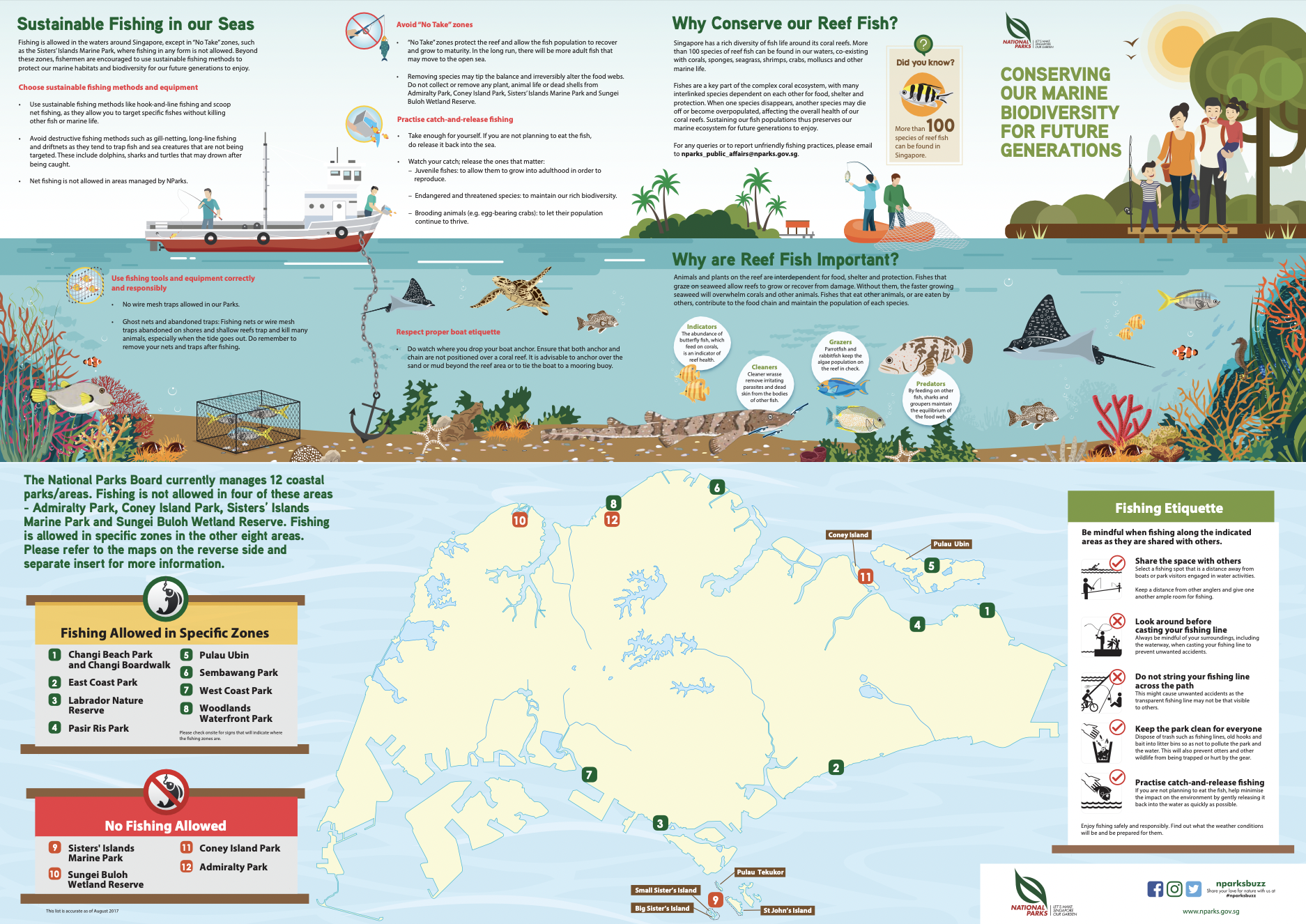 NParks also discourages the use of gill nets as they tend to trap fish and marine creatures that are not being targeted.
Instead, the use of sustainable fishing methods, such as hook-and-line fishing and scoop net fishing, is encouraged.
Blacktip reef sharks are native to Singapore.
The sharks can grow up to 1.6m in length, and feed on small fishes, molluscs and crustaceans in shallow waters.
They are listed as "vulnerable" on the International Union of Conservation of Nature Red List.
Related story
Top image via Ria Tan/Flickr, Marcus Ng/Facebook
If you like what you read, follow us on Facebook, Instagram, Twitter and Telegram to get the latest updates.