Follow us on Telegram for the latest updates: https://t.me/mothershipsg
Commuters at Serangoon MRT station were treated to a flight boarding experience on Dec. 7 after tightened security screening was conducted there.
#HappeningNow Travelling to/from Serangoon MRT station on the 🟣 #NEL or 🟠 #CCL today?

You may be asked to go through a security screening as part of Exercise Station Guard.

Do factor in additional travel time for the screening and avoid bringing bulky items. pic.twitter.com/UGLruHREo4

— LTA (@LTAsg) December 7, 2021
Photos of the security exercise carried out in public showed commuters having to be screened using metal detectors and opening their bags to have their contents inspected, similar to screening carried out before boarding a plane.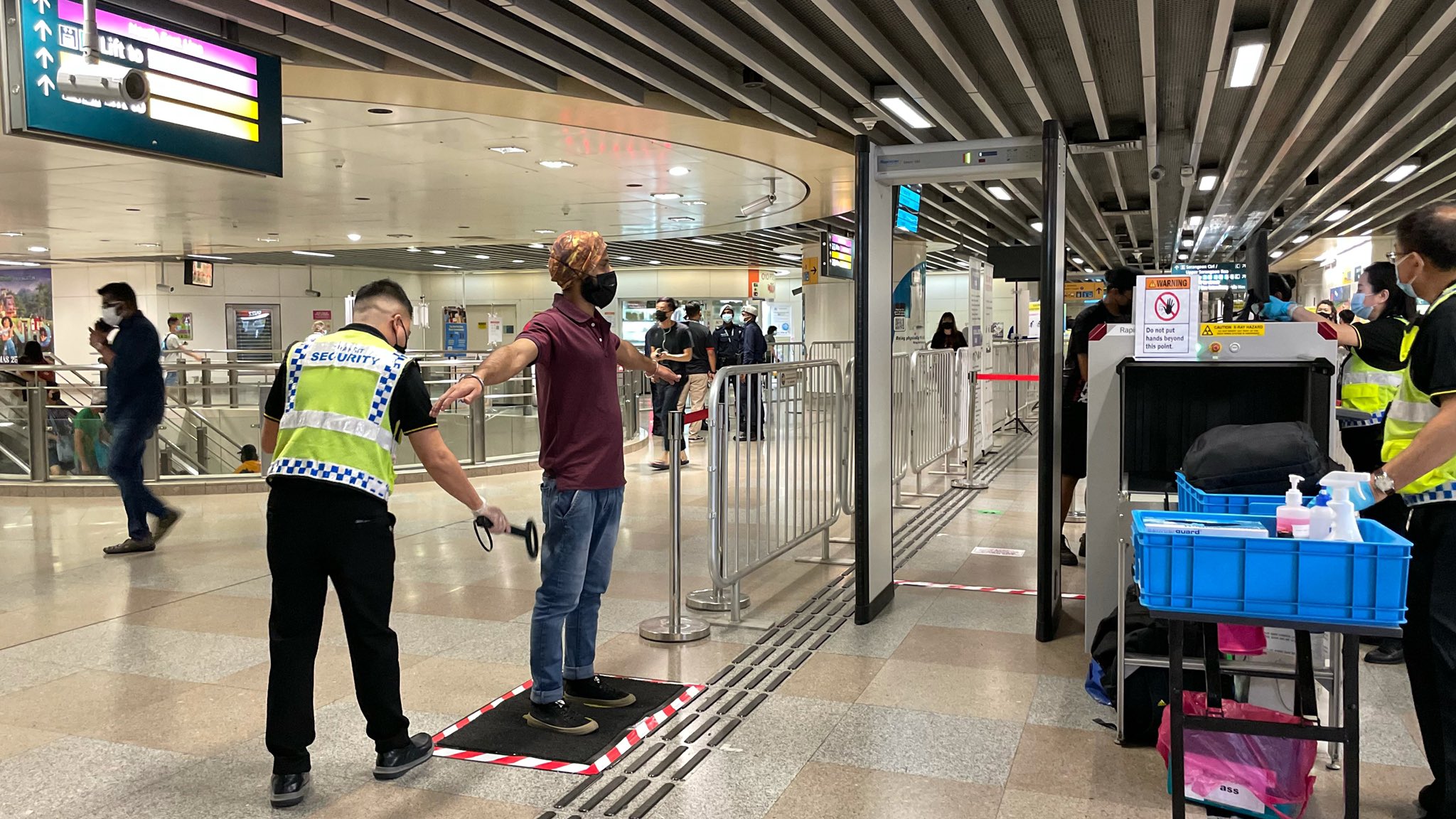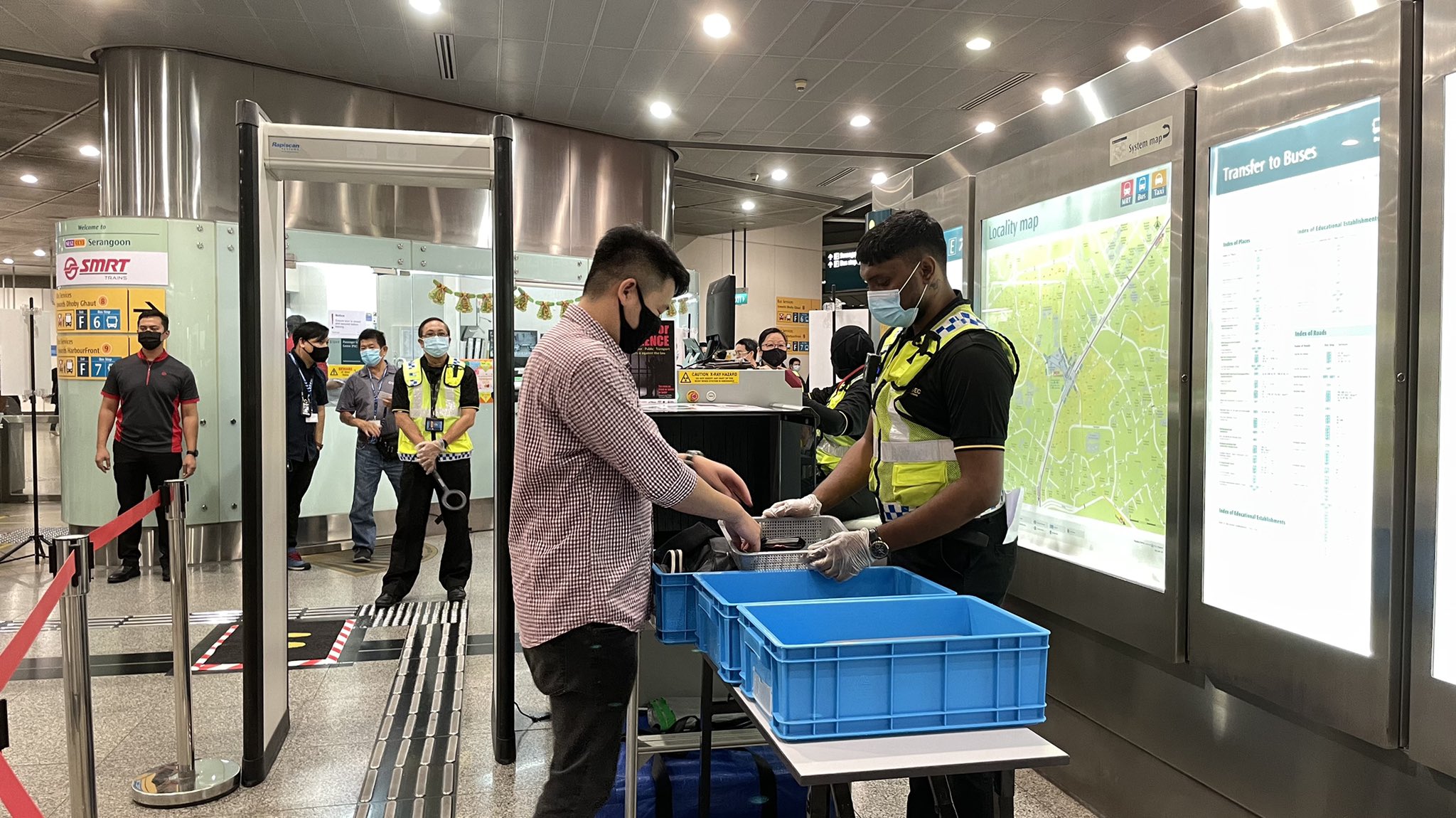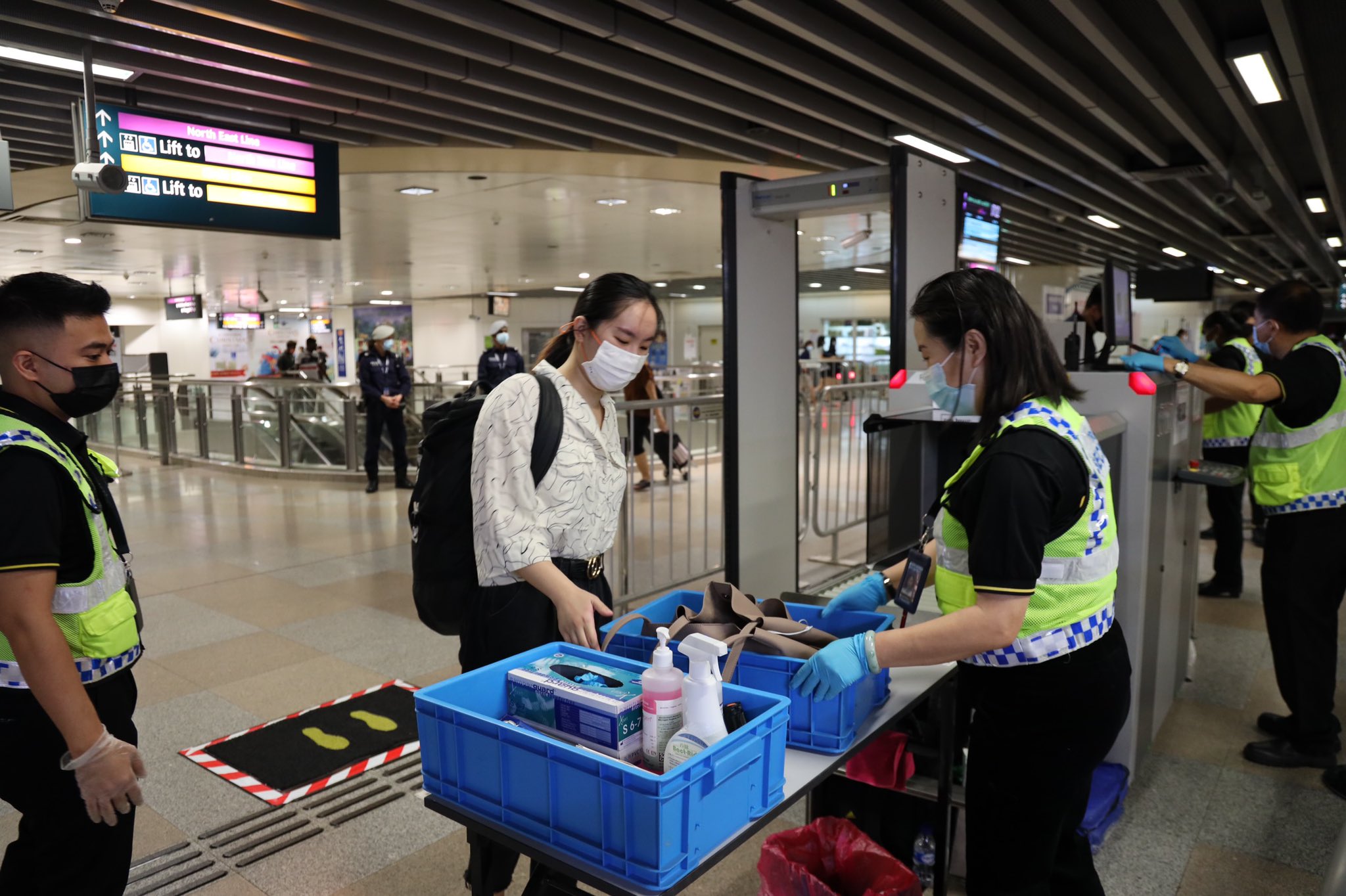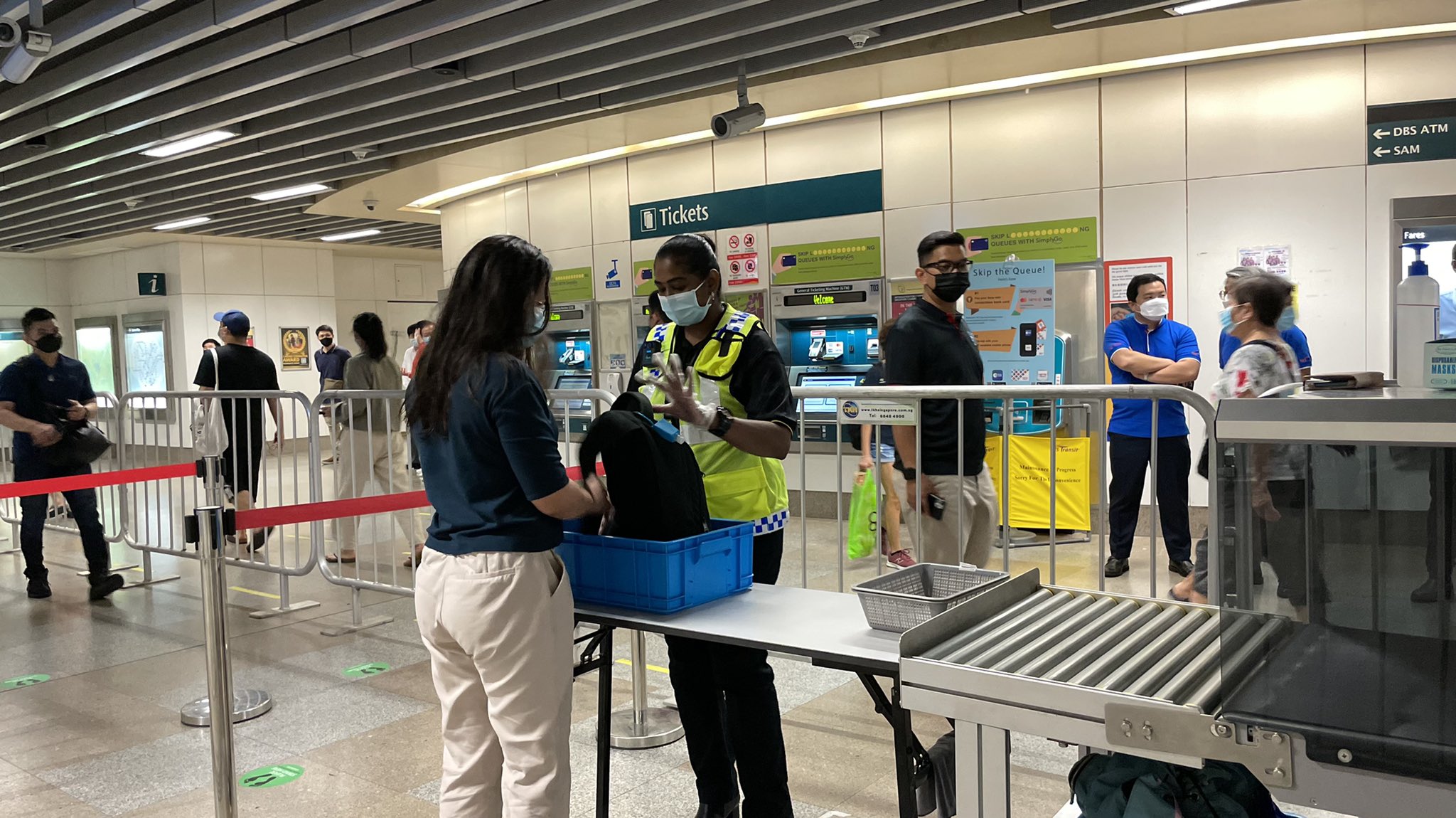 The security screening was carried out as part of Exercise Station Guard, according to the Land Transport Authority.
LTA said in a post on social media: "Do factor in additional travel time for the screening and avoid bringing bulky items."
Why enhanced security?
Enhanced security screening measures similar to airport checks were instituted at selected MRT stations on April 1, 2021.
Random checks are carried out on commuters with metal detector screening and X-ray scans.
Those singled out for checks are required to empty their pockets and place all their belongings in a tray that go through an X-ray scanner.
They are then scanned by a security officer using a handheld metal detector, after crossing a walk-through metal detector.
The entire process takes under 30 seconds for each individual singled out.
LTA previously said the screening equipment will be rotated periodically across MRT stations on all rail lines.
These measures work together with the Threat-Oriented Person Screening Integrated System (Topsis).
Topsis is a threat assessment programme under which more than 30,000 public transport staff have been trained to keep a lookout for suspicious items, people and activities.
Follow and listen to our podcast here
If you like what you read, follow us on Facebook, Instagram, Twitter and Telegram to get the latest updates.