Here's something you won't see every day.
On November 27. at around 1:42pm, a spare tyre fell off a heavy vehicle and ricocheted off a car on the Pan Island Expressway (PIE).
This incident was captured by a driver who submitted the video to Roads.sg
In the video, a tyre slips off the heavy vehicle onto the expressway, rolling into the path of a black car.
The black car swerves as it rams into the tyre, sending the tyre bouncing high into the air before landing back on the road.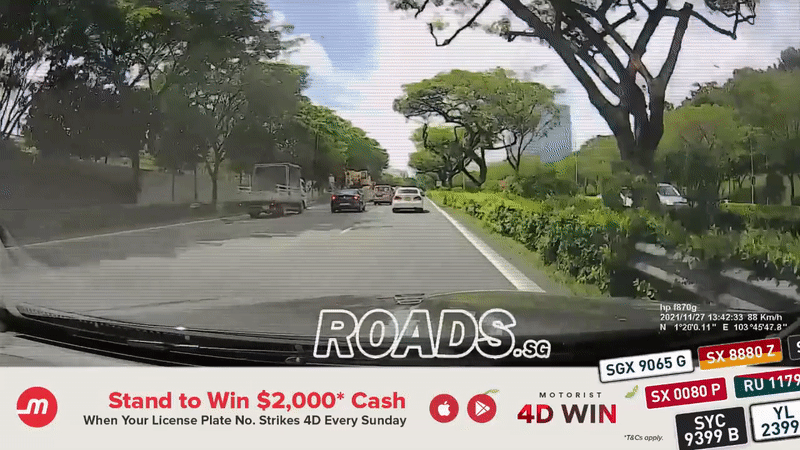 It finally settles on the shoulder of the first lane. You can watch the full video here:
More flying tyres:
All images via ROADS.sg
If you like what you read, follow us on Facebook, Instagram, Twitter and Telegram to get the latest updates.