Follow us on Telegram for the latest updates: https://t.me/mothershipsg
TraceTogether, SafeEntry, and GoBusiness Portal are some of the digital innovations which had helped people and businesses in Singapore, said Minister-in-charge of Smart Nation and Cybersecurity Josephine Teo.
Teo, who's also Minister for Communications and Information, was speaking at the G20 Digital Ministers Meeting held on Aug. 5 at Trieste, Italy.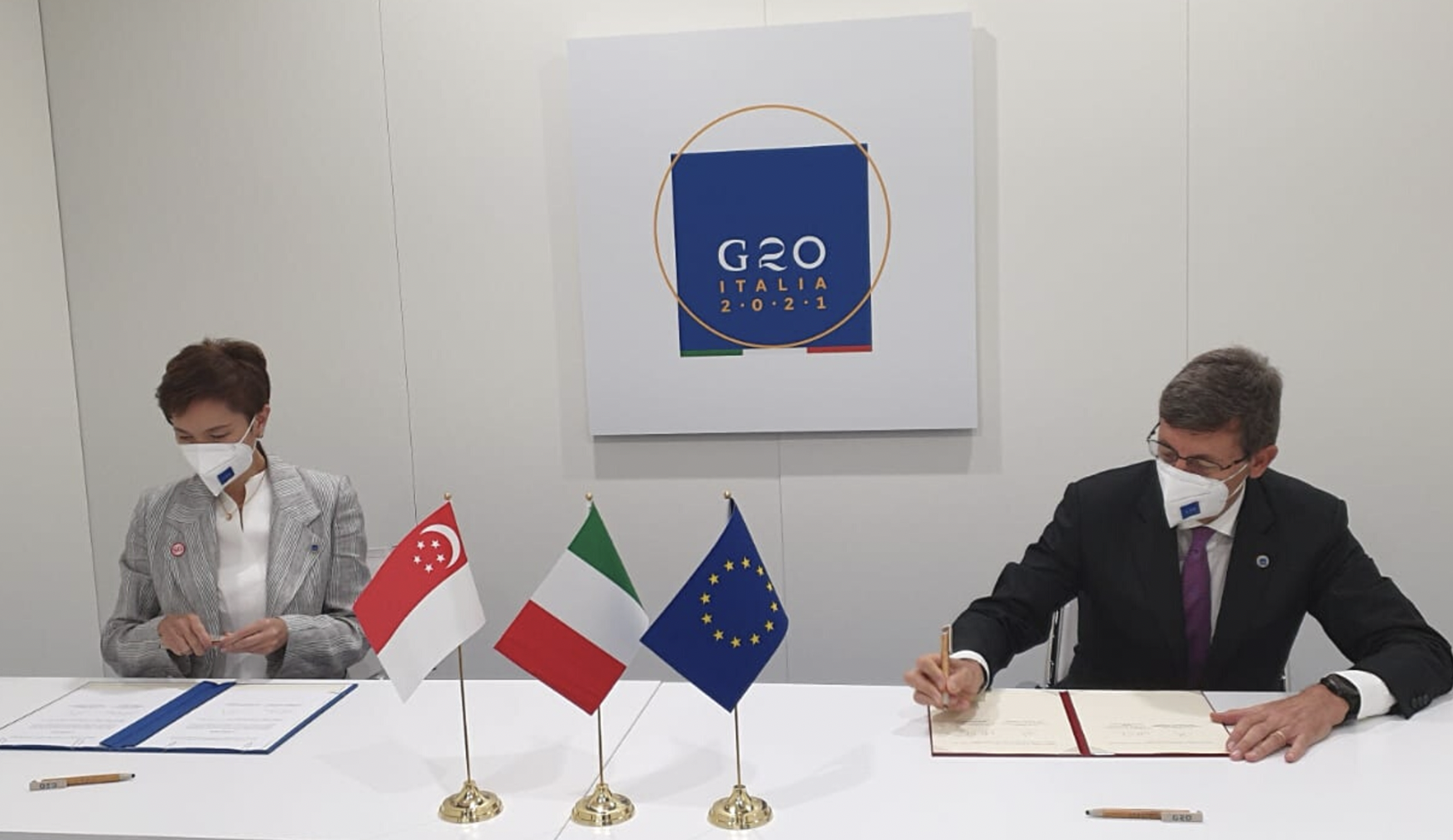 TraceTogether & SafeEntry helped Singapore fight against Covid-19
In a session titled "Society in the Digital Economy", Teo shared how TraceTogether and SafeEntry benefited people in Singapore in their fight against Covid-19.
She mentioned that TraceTogether has become a part of our lives, used by people of all ages.
The technology allows the Ministry of Health to identify contacts who are at high risk of infections.
She added that it has brought down the time between exposure and quarantine from around four days -- using conventional methods -- to about a day and a half.
Together with SafeEntry, TraceTogether is used to digitally record almost 10 million check-ins to premises across Singapore every day, she said.
Foreign digital ministers thanked S'pore for making TraceTogether open-source
Taking to LinkedIn after the session, Teo wrote that she was "pleasantly surprised" when several "international colleagues" thanked Singapore for making GovTech's innovation, TraceTogether, open-source.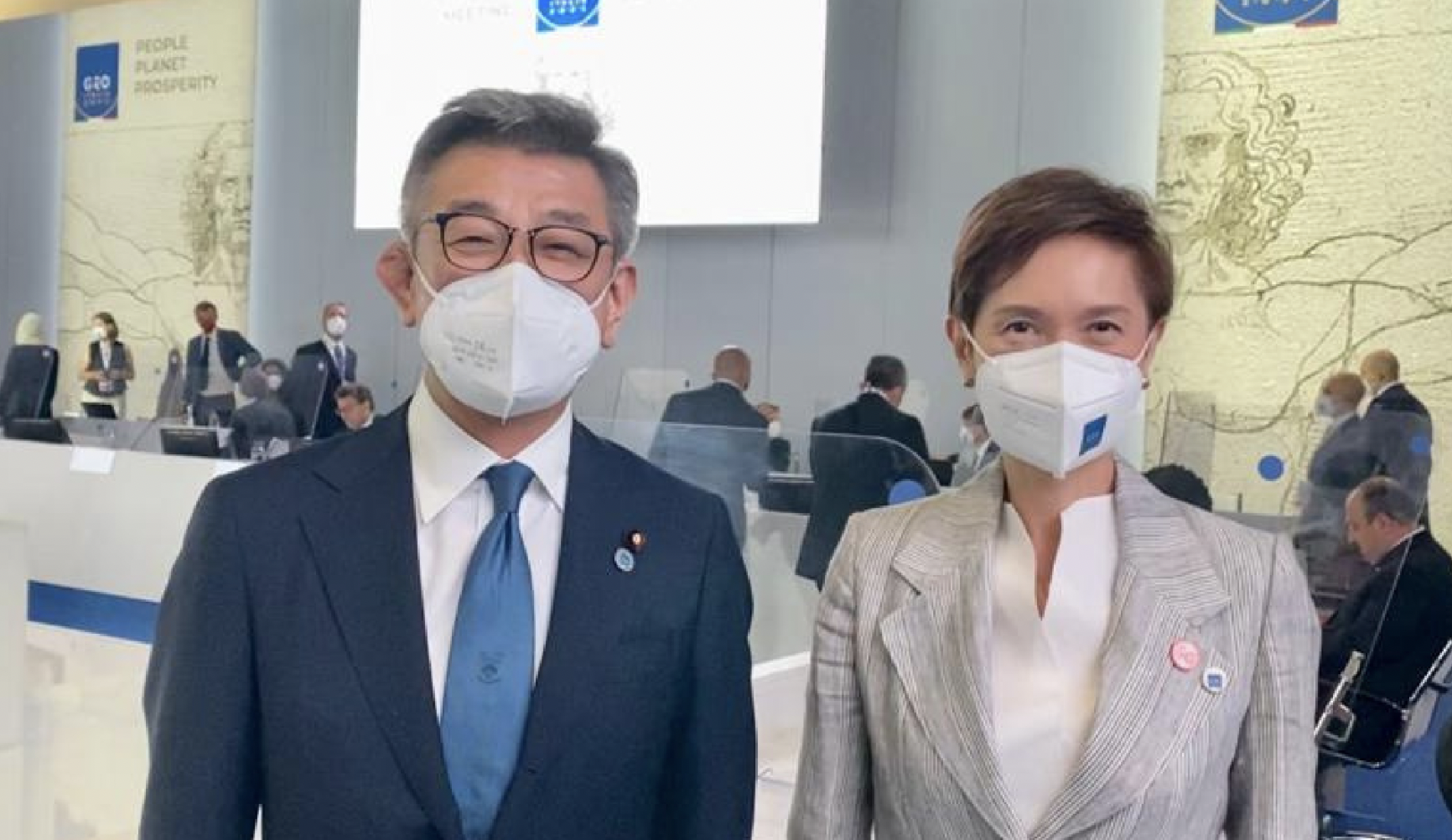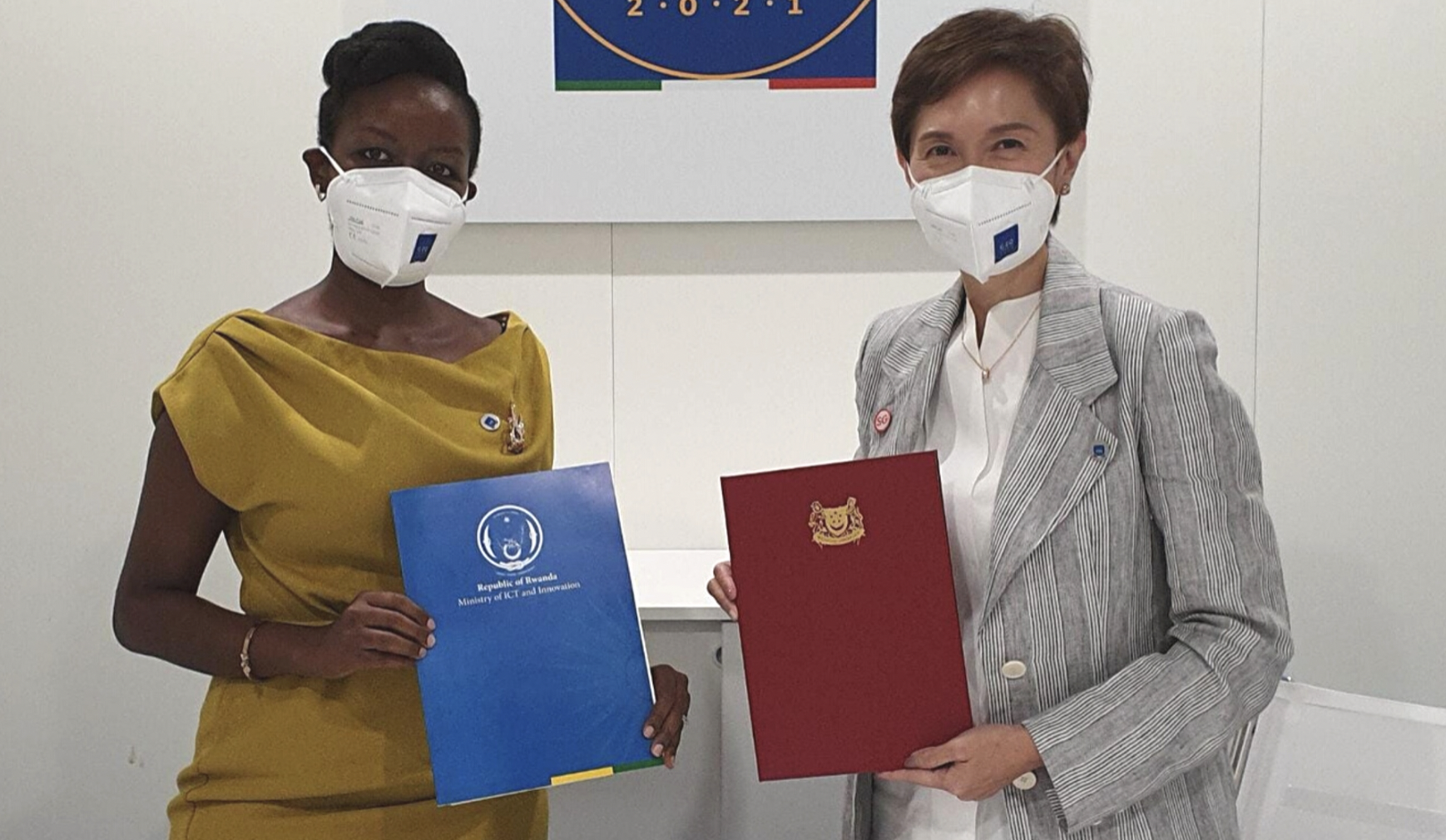 She added that it helped them to quickly launch their own versions of contact tracing capabilities.
"Singapore may be a Little Red Dot, but we, too, can contribute our experiences on the digital journey," she wrote.
GoBusiness portal helped SMEs navigate bureaucracy
Teo also highlighted how the development of the GoBusiness portal helped small and medium enterprises (SMEs) in accessing services and assistance tailored to their needs.
GoBusiness portal is a one-stop digital platform to access over 300 Government e-services.
"With or without Covid-19, we know SMEs need more support from (the) government, especially those just starting out, navigating through bureaucracy is a real pain," she said.
She shared that a person starting a food business had to fill up 14 forms with 845 data fields in the past.
But now, only one form is needed, and the data fields are cut by 90 per cent, she said.
Greater international cooperation to make it easier for businesses to operate across borders
In another session, Teo reaffirmed the value of international cooperation to harmonise rules and standards across borders.
"By making it easier for businesses to operate across borders, we can all benefit from more digital trade," she said.
She added that Singapore has championed greater cooperation through practical regional mechanisms such as the ASEAN Data Management Framework and ASEAN Model Contractual Clauses for Cross-Border Data Flows.
Teo also warned that there are risks involved if the data is not well protected and if the confidentiality and privacy of citizens' personal information are breached.
Protecting such data is "a fundamental element in building industry and consumer confidence", she said, adding that there must be "proper safeguards", while making sure the rules are not excessively difficult to comply with.
Secure and resilient infrastructure essential future-ready digital services
In addition, Teo agrees that connectivity and data are key engines powering the digital economy. This makes secure and resilient infrastructure essential in providing high quality and future-ready digital services.
Therefore, she said that Singapore has made consistent investments to build a robust and resilient digital and communications network.
One example she cited was that Singapore is on track to achieve a nationwide standalone 5G coverage by 2025.
Follow and listen to our podcast here
Top image adapted via Josephine Teo/LinkedIn & Ashley Tan
If you like what you read, follow us on Facebook, Instagram, Twitter and Telegram to get the latest updates.