Follow us on Telegram for the latest updates on Covid-19: https://t.me/mothershipsg
While it's not unheard of for legendary chefs and F&B companies to guard their most famous, top secret recipes, Singaporean hawker Peng Ah Bah has not shied away from sharing them.
According to Chinese Daily Shin Min Daily News (SMDN), the hawker – whose Chwee Kueh is so famous that he was once invited to prepare them for the Prime Minister Lee Hsien Loong and his guests at Lee's residence – has now passed on his secret formula to at least 15 people.
For the uninitiated, Chwee Kueh is a type of Teochew cuisine that consists of steamed rice cake topped with preserved radish.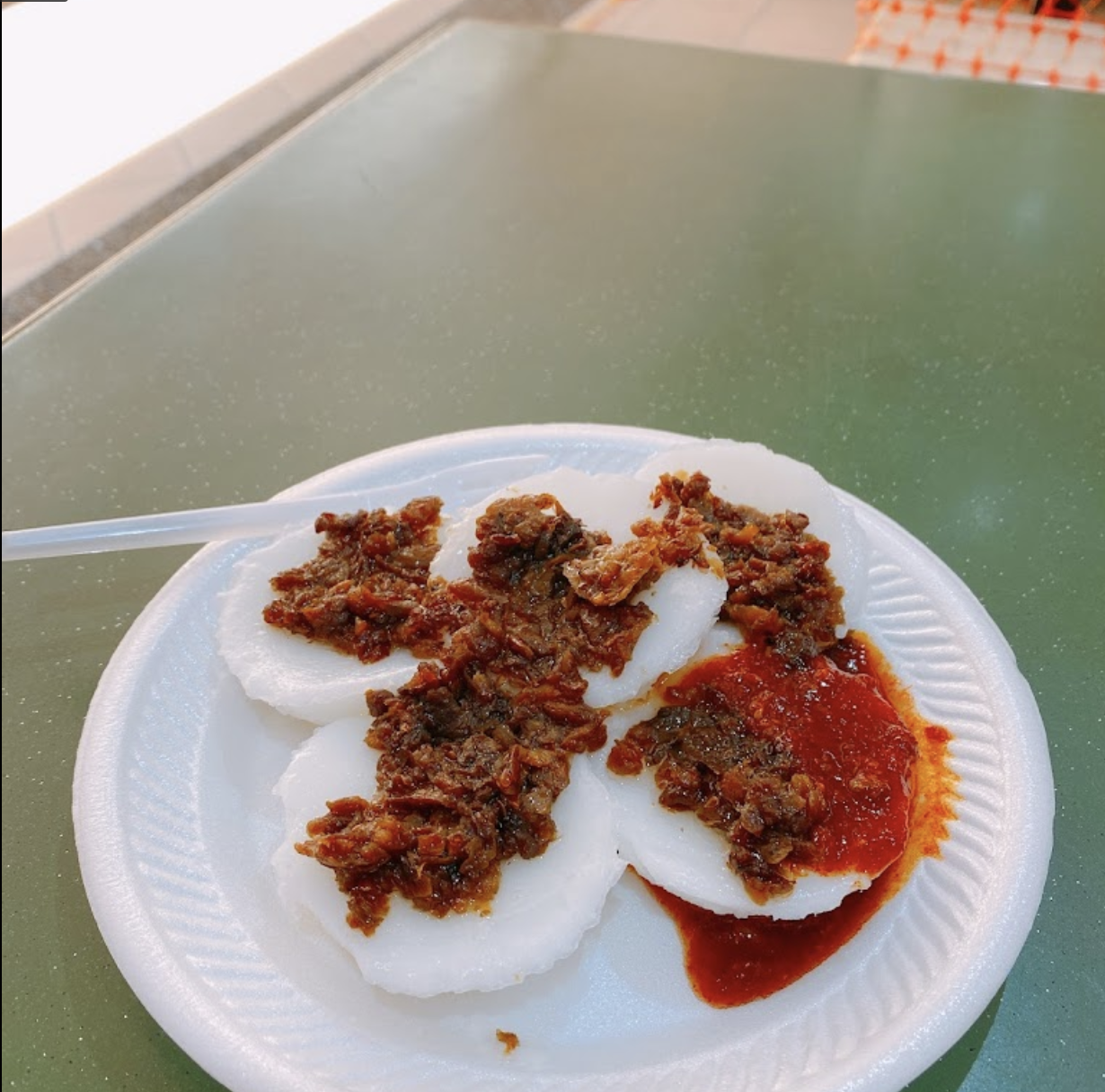 Recipe learned on the job
Peng told SMDN that he had learnt how to make Chwee Kueh from his boss after two years on the job.
When he was an apprentice, his boss had always been tight-lipped about the secret formula. The boss would first adjust for the proportions of ingredients in making the Chwee Kueh, before passing the final mixture to Peng.
Peng added that he could only observe his boss, and pick up the tools of the trade as he worked on the job.
After about two years, Peng finally mastered the art of Chwee Kueh making.
He added, "I thought to myself back then, if there was a day I ever became the boss, I would never be secretive about the formula, but instead share them with anyone that's keen to learn."
Sharing the legacy
According to Peng, there were some customers who learnt from Peng at his first outlet at the Jalan Kukoh Food Centre.
Peng would typically ask these customers to come down to the outlet to observe the Chwee Kueh making process first, before sharing the proportions for the recipe for them to practise at home.
Peng added that amongst his disciples, three have since set up their own Chwee Kueh businesses, but he is not too worried about the competition.
Instead, he shared that he is proud of his disciples, for promoting and further developing the tradition of Chwee Kueh making.
Hopeful for someone to take over
According to several reviews on Google, Peng's Chwee Kuehs' have been described as some of the best in Singapore.
His Chwee Kueh is often described as very "soft and smooth", the "cai poh" (preserved radish) "fragrant".
A testament to his Chwee Kueh making skills: Aside from being invited to serve Chwee Kuehs to PM Lee and his guests on the second day of Chinese New Year in 2016, Peng was also once invited to London to make Chwee Kueh for "Singapore day".
And while years of toiling at the stall has left Peng with a completely hunched over back, the octogenerian told SMDN that he still goes to work at 5am everyday, pottering about the stall till about 1:30pm.
Peng admitted, however, that he would like to retire in another two years, and he would be willing to retire even earlier, if he can find someone willing to take over the business.
He said, "After many years in the business, I have a deep relationship with it. If someone is willing to take over, I'd be happy to pass on my knowledge and skills".
Details
Address: Taman Jurong Market and Food Centre, 4 Yung Sheng Road, #02-67
Timing: 6am to 1:30pm
Image courtesy of Shin Min Daily News and via Google Maps by Pohboon Yeo
Follow and listen to our podcast here
If you like what you read, follow us on Facebook, Instagram, Twitter and Telegram to get the latest updates.