Last week, I was given a task by my supervisor: go on a mini-treasure hunt, locate a certain item, and write about it.
While it sounded confusing at first (treasure-hunting isn't included in my job description), my supervisor knew exactly how to push my buttons, in order to get me motivated:
"Did I mention you stand a chance to win a Nintendo Switch Lite?"
To be honest, I'm not sure why he didn't just lead with that instead.
Find an AED and win a prize
After my supervisor had my undivided attention, he explained that I would be joining a contest called Hero Dash, organised by the Save-A-Life initiative, a collaboration between the Singapore Civil Defence Force (SCDF) and the Singapore Heart Foundation (SHF).
The contest was launched to encourage more people to register as Community First Responders (CFRs), in order to reduce the time needed for victims of cardiac arrest to receive CPR.
The rules of the contest were relatively simple. My job was to find a specific Automated External Defibrillator (AED), among the over 10,000 AEDs scattered across the island, based on two clues that were announced a week apart on the Save-A-Life Facebook and Instagram pages.
Once I find it, I'll need to scan the unique QR code found on it, in order to stand a chance to win some attractive prizes.
The contest will last about eight weeks, with a total of four different AEDs for participants to find.
For aspiring AED hunters, here's when you can expect the hints for the next location:
Hints for Location 8: Aug. 9, Aug. 16
Two lucky individuals will win S$10 NTUC vouchers, and of course, at the end of the contest, you stand a chance to win the grand prize: the Nintendo Switch Lite.
Doing homework to decipher the clues
With this in mind, I got started on trying to win that Switch hunting that AED down.
The first clue I received said that the AED I was looking for is opposite a Nasi Lemak stall, in an estate that began modern development in 1973, and was completed in 1980.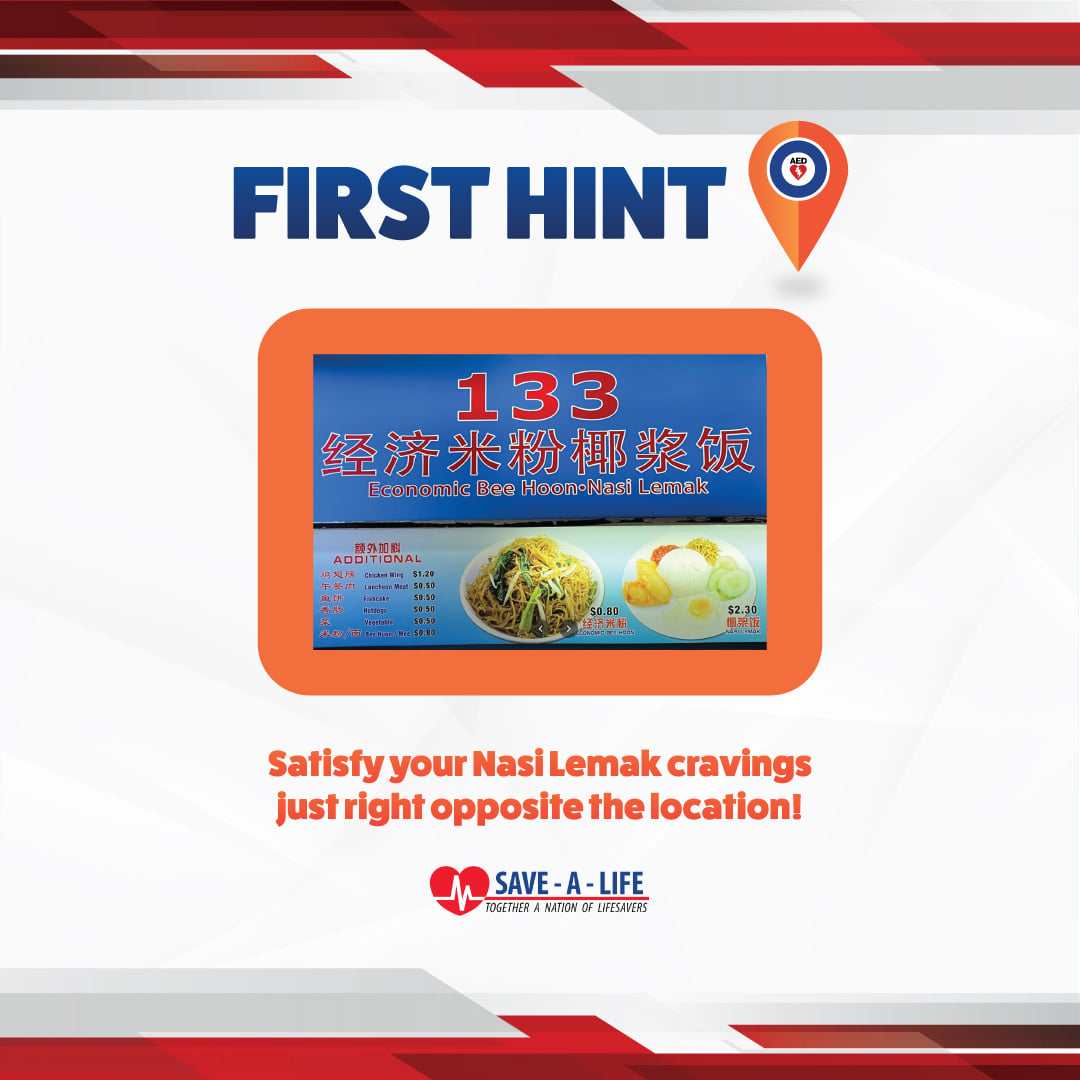 The image itself was not that useful, and after a quick google search, I was unable to narrow down any particular HDB estate, given that there were many simultaneous developments in the 1970s.
While I was eager to get started, all I knew was that the neighbourhood I was looking for is likely to be a pretty old one, and that wasn't enough for me to start the hunt.
Luckily for me, the second clue made the hunt way easier.
The clue showed a pair of HDB blocks, painted in grey, and said that they were located in a neighbourhood with a missing avenue, and was where Singapore's first town councils were set up as a pilot project back in 1986.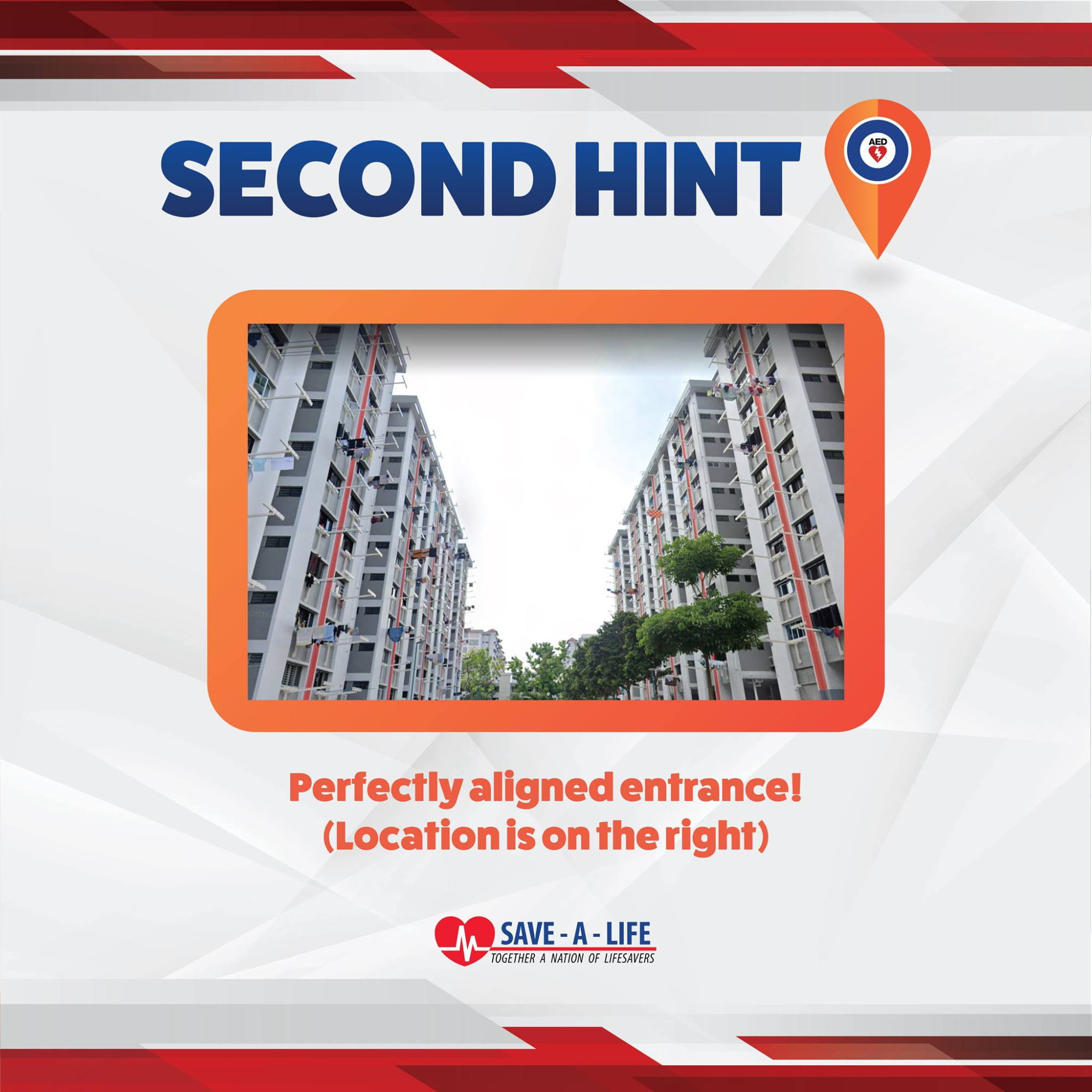 This information narrowed it down to only one neighbourhood: Ang Mo Kio.
Now my job was simple: head down to Block 133 Ang Mo Kio, find the Nasi Lemak stall, locate the specific AED, and pray very hard to win my Nintendo Switch Lite.
The hunt itself was pretty fun
I took the MRT to Ang Mo Kio, and had to stop myself from sprinting towards my destination, as I wanted to be the first to find the AED.
It wasn't long before I saw the familiar grey blocks pictured in the second clue, which gave me the confidence that I was on the right track.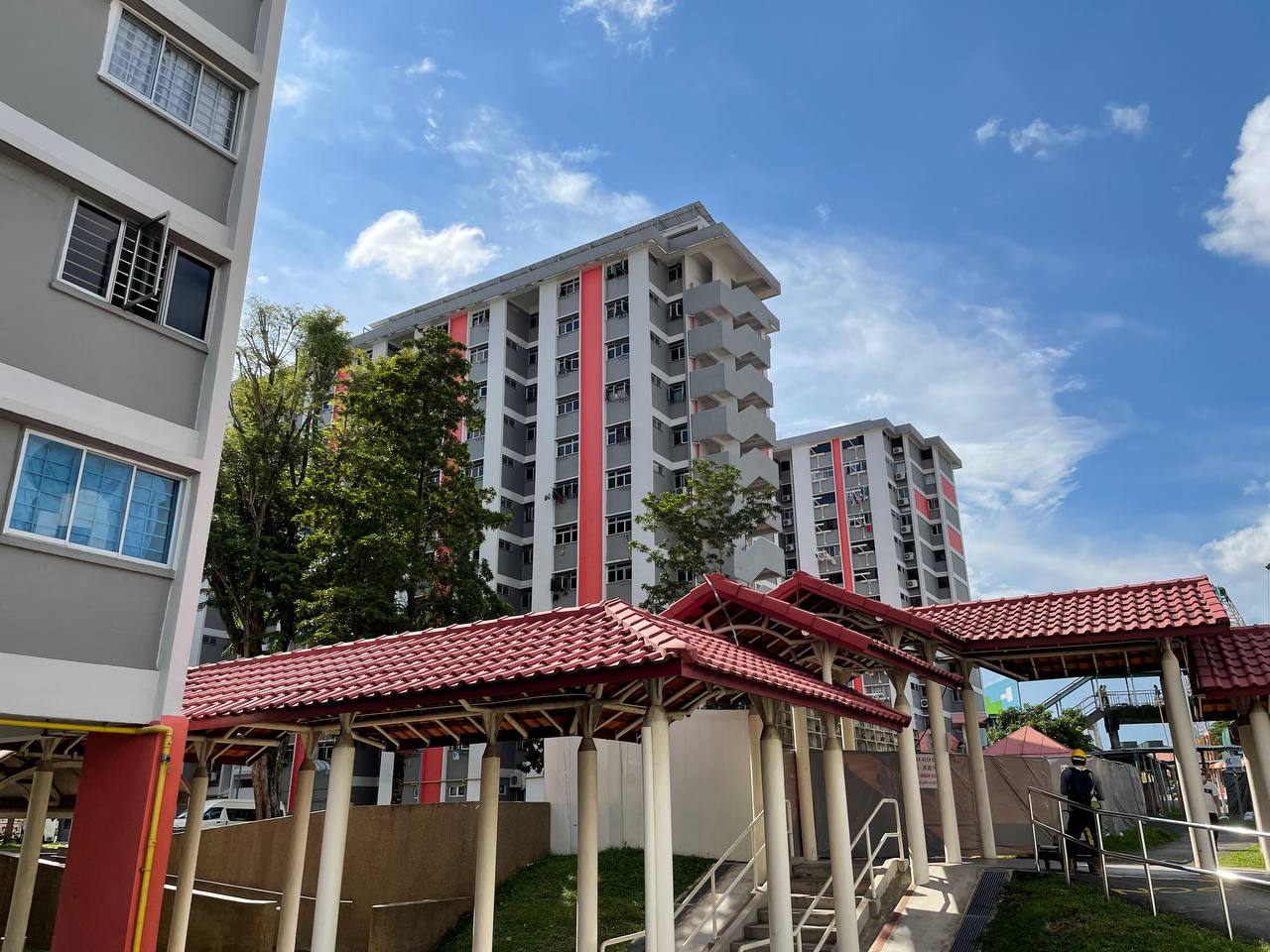 I passed by several other coffeeshops, but none of them was the right one.
It took me at at least half an hour of scrutinising every stall I chanced upon, until I found the Nasi Lemak stall that was featured in the clue.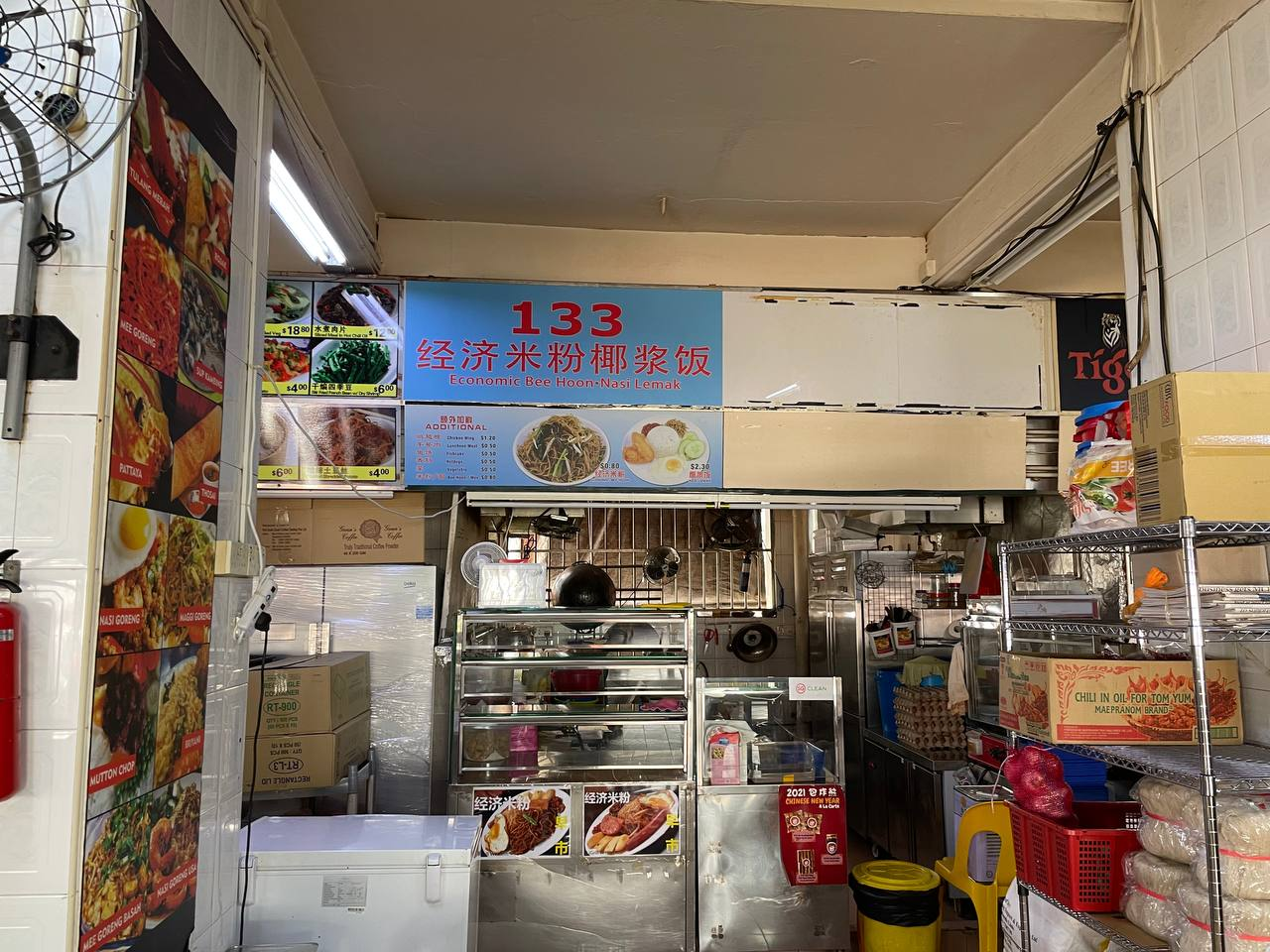 Now, it was a matter of looking around the surrounding blocks, to find the AED I needed.
At this point, I'm sweating buckets, although I made sure that I kept my mask on properly throughout the search.
Fortunately, thanks to the myResponder app, which was launched in 2015, I didn't have to walk around aimlessly in the hot sun to look for my nearest AED.
While I was initially worried that I would have to go on a wild goose chase, it was heartening to know that the nearest AED was, in fact, just a simple app away.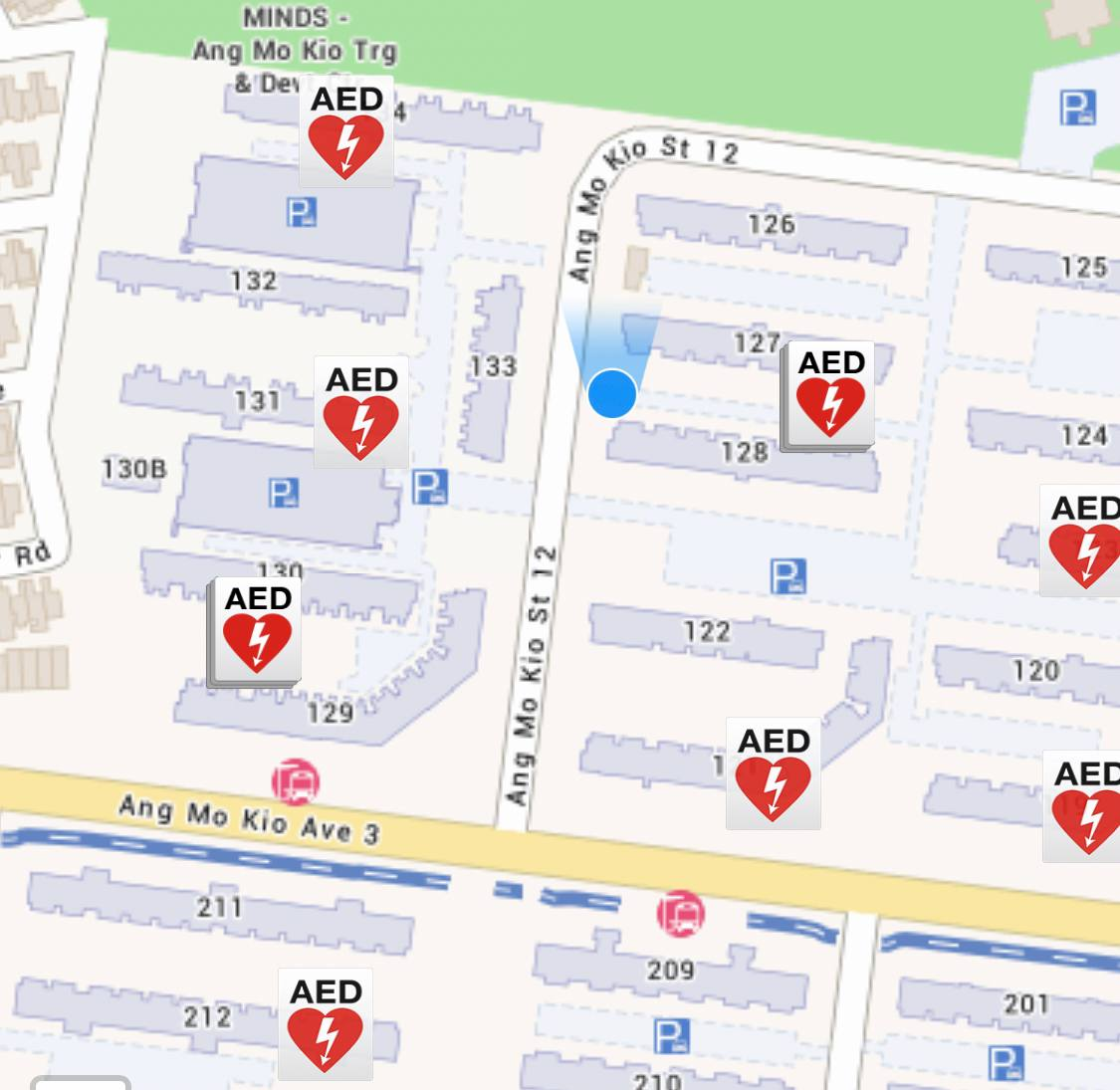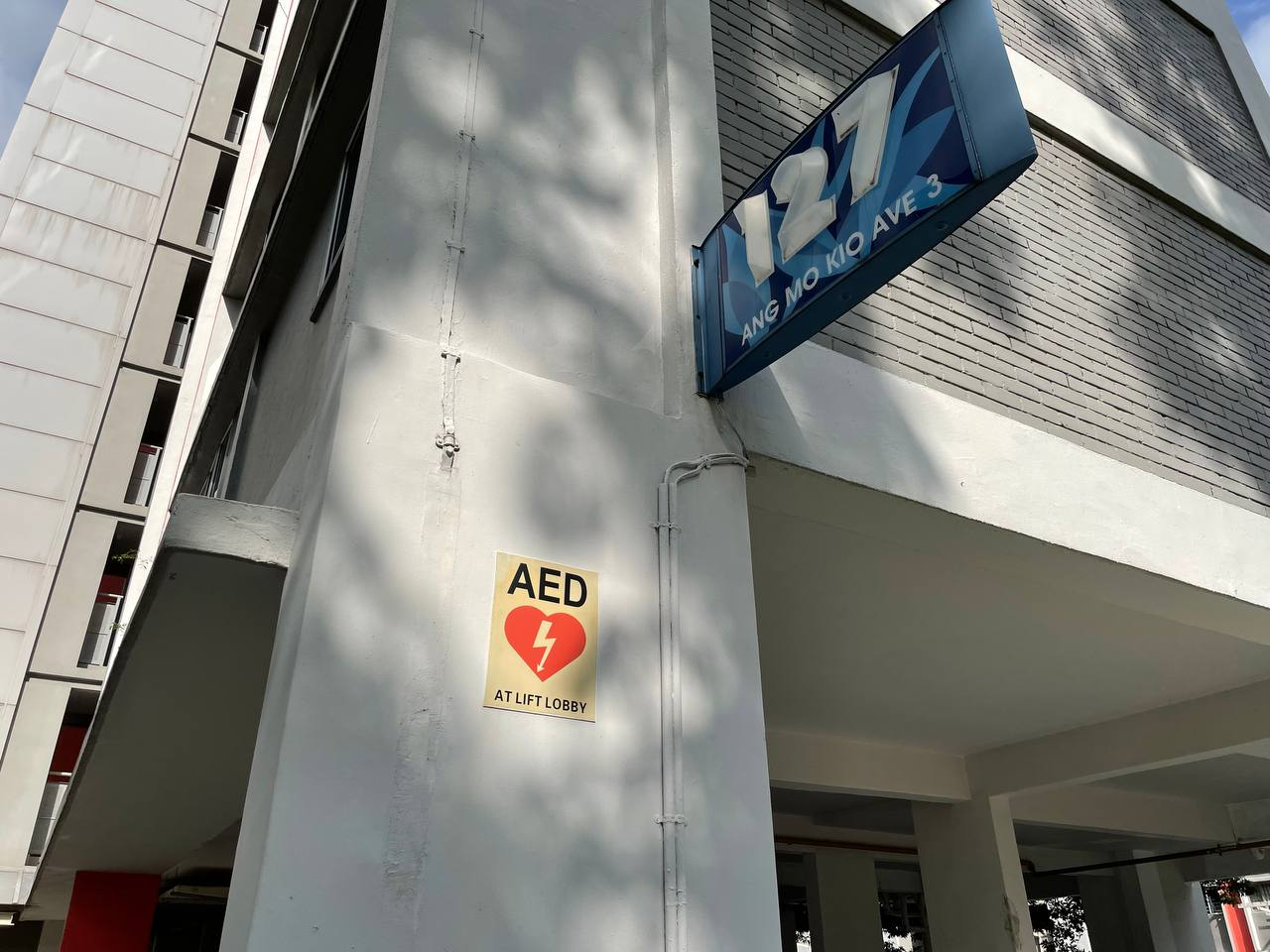 At this point, it was difficult to contain my excitement. I must be pretty close!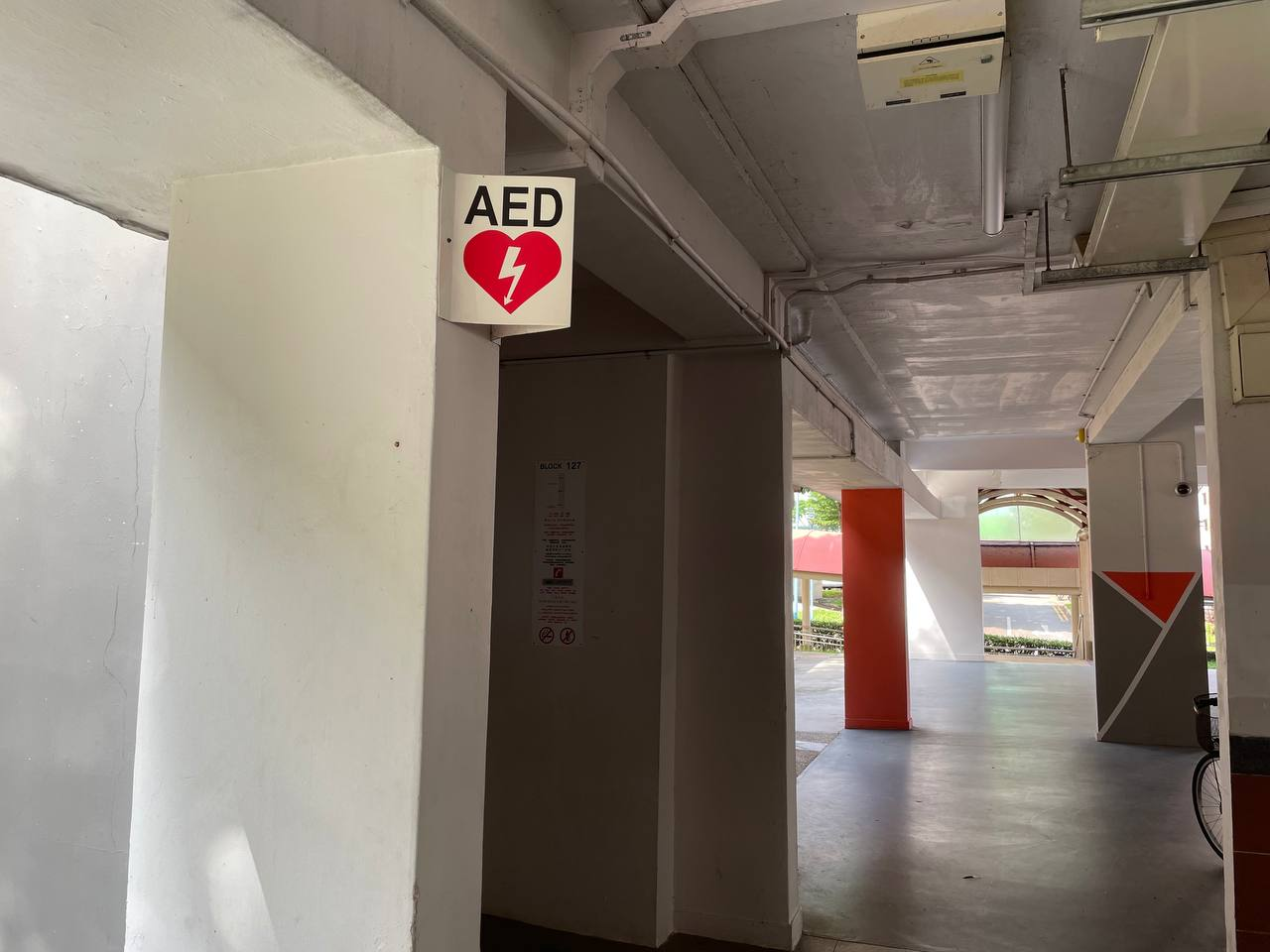 The AED I was looking for is located prominently next to the lift, with clear instructions on what to do during a medical emergency.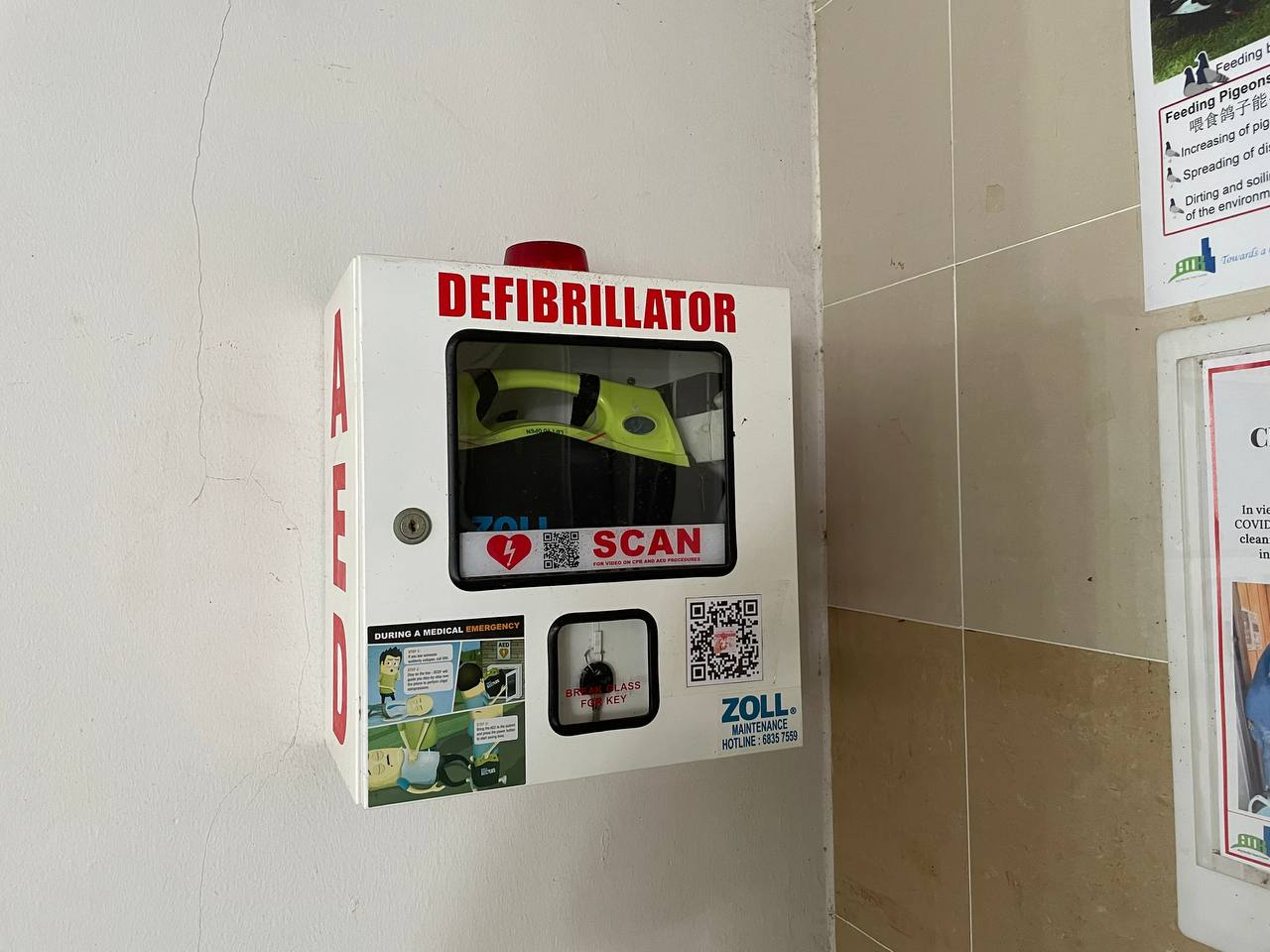 I inspected the case, and bingo! I saw the Hero Dash QR code, confirming that this was the AED that I was looking for.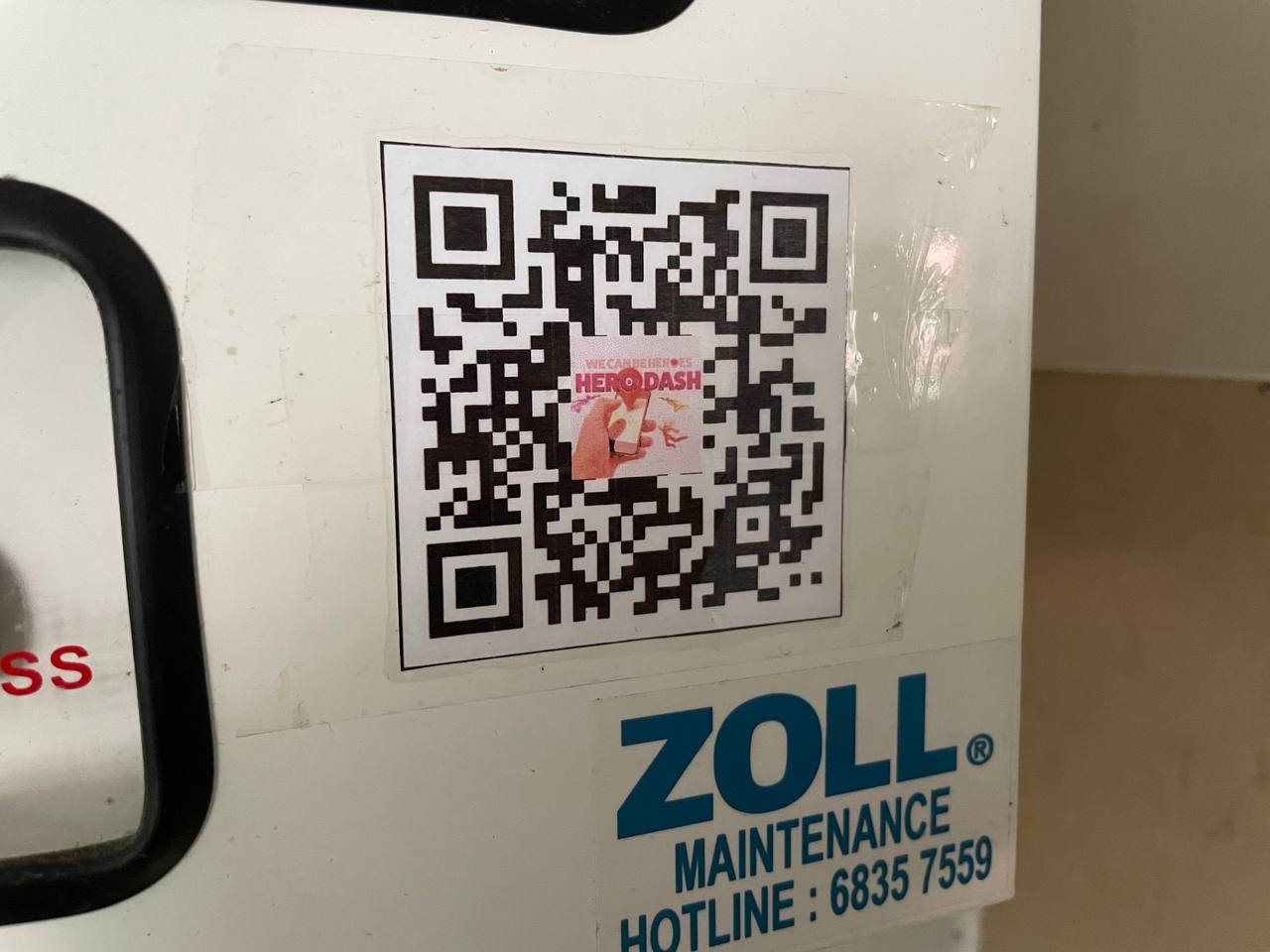 I eagerly scanned the QR code, then keyed in my details on the contest's microsite.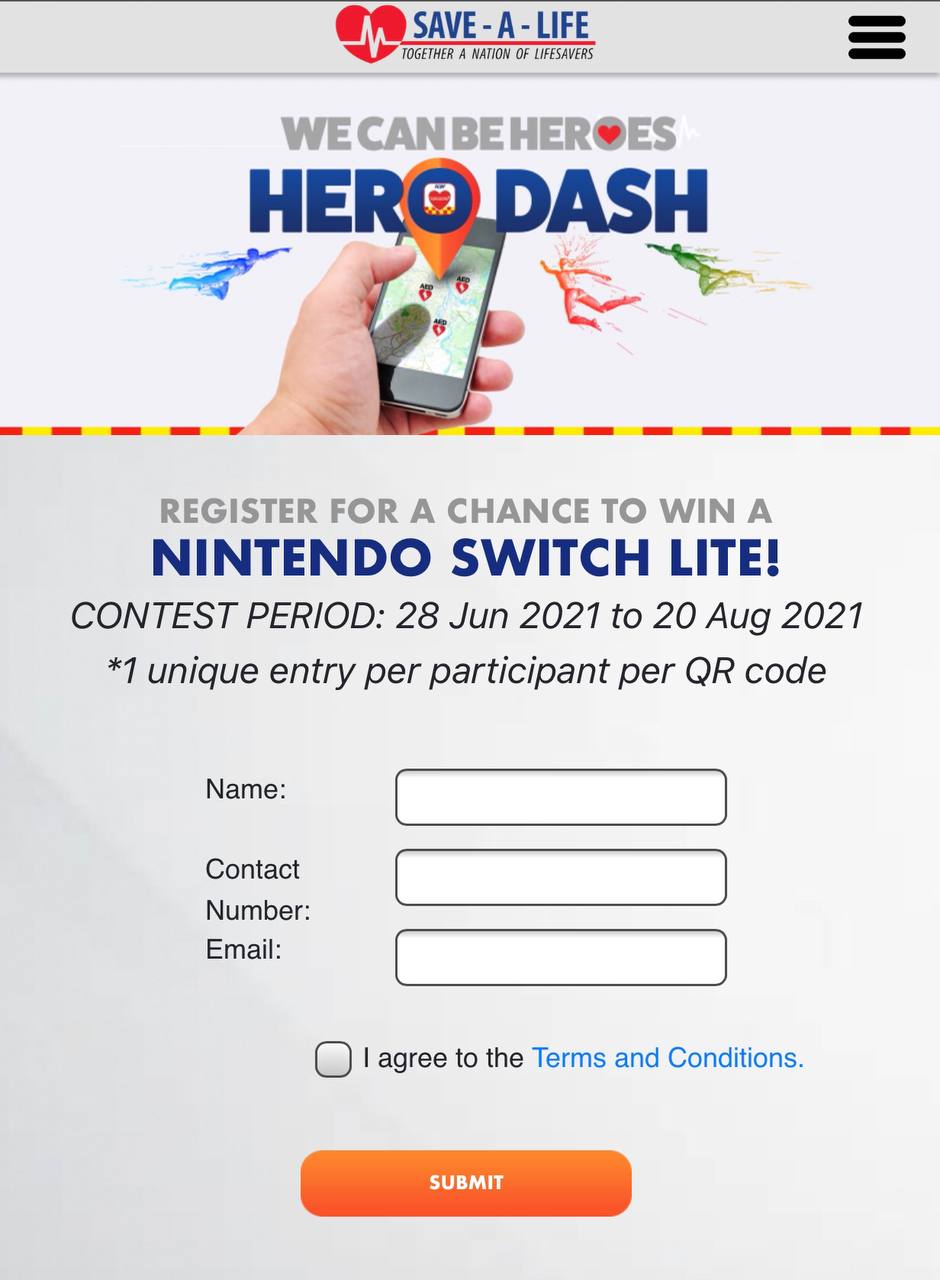 Mission complete (and may the odds be ever in my favour).
Use the myResponder app to find your nearest AED
On my way back, I realised that AEDs were far more common than I realised.
There were multiple AEDs located in a single HDB estate, and are usually placed at lift lobbies and locations like Residents' Committees (RCs), which can be found in every neighbourhood.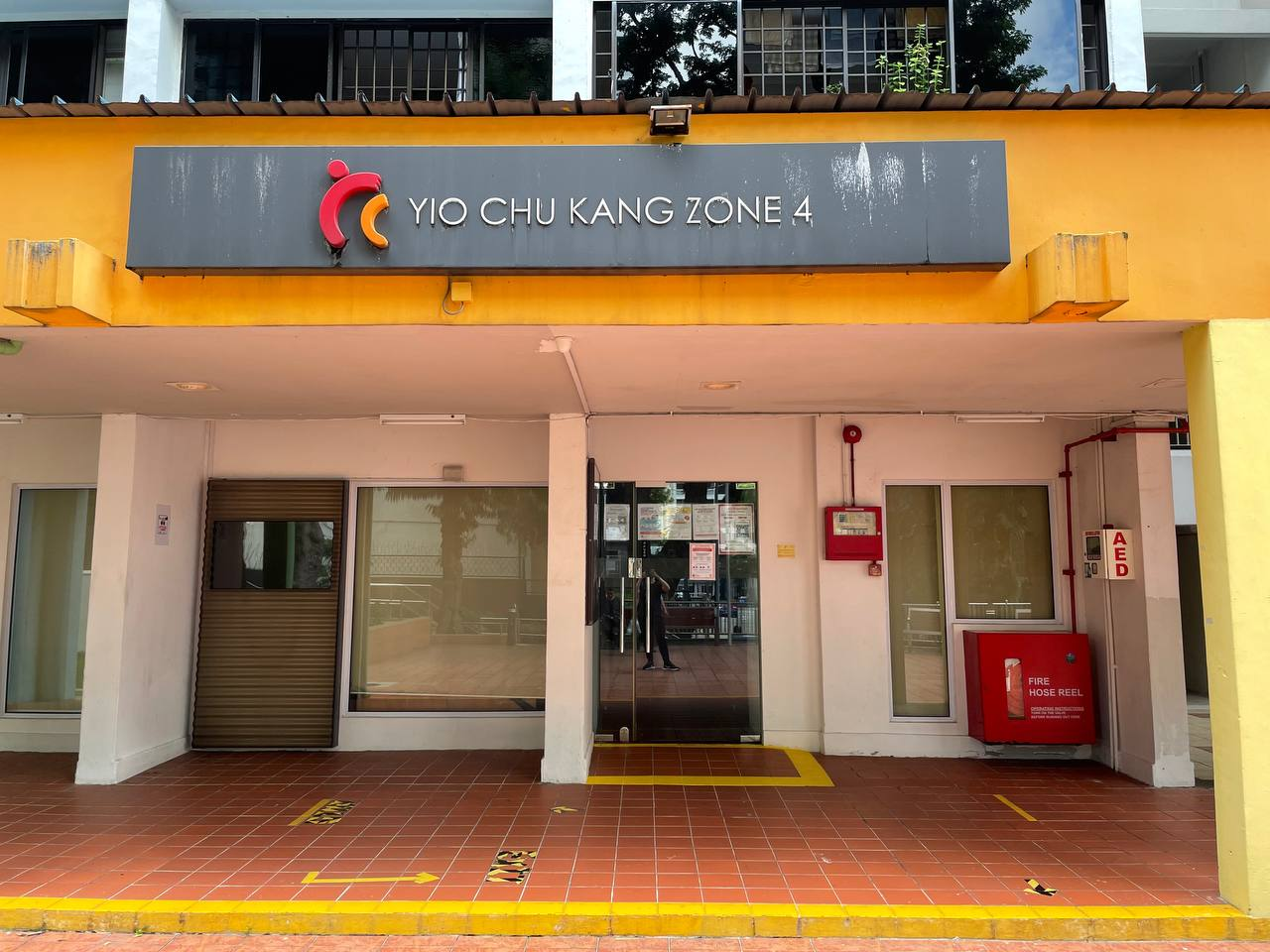 They can also be found in shopping malls, and larger malls may even have multiple AEDs located within the building.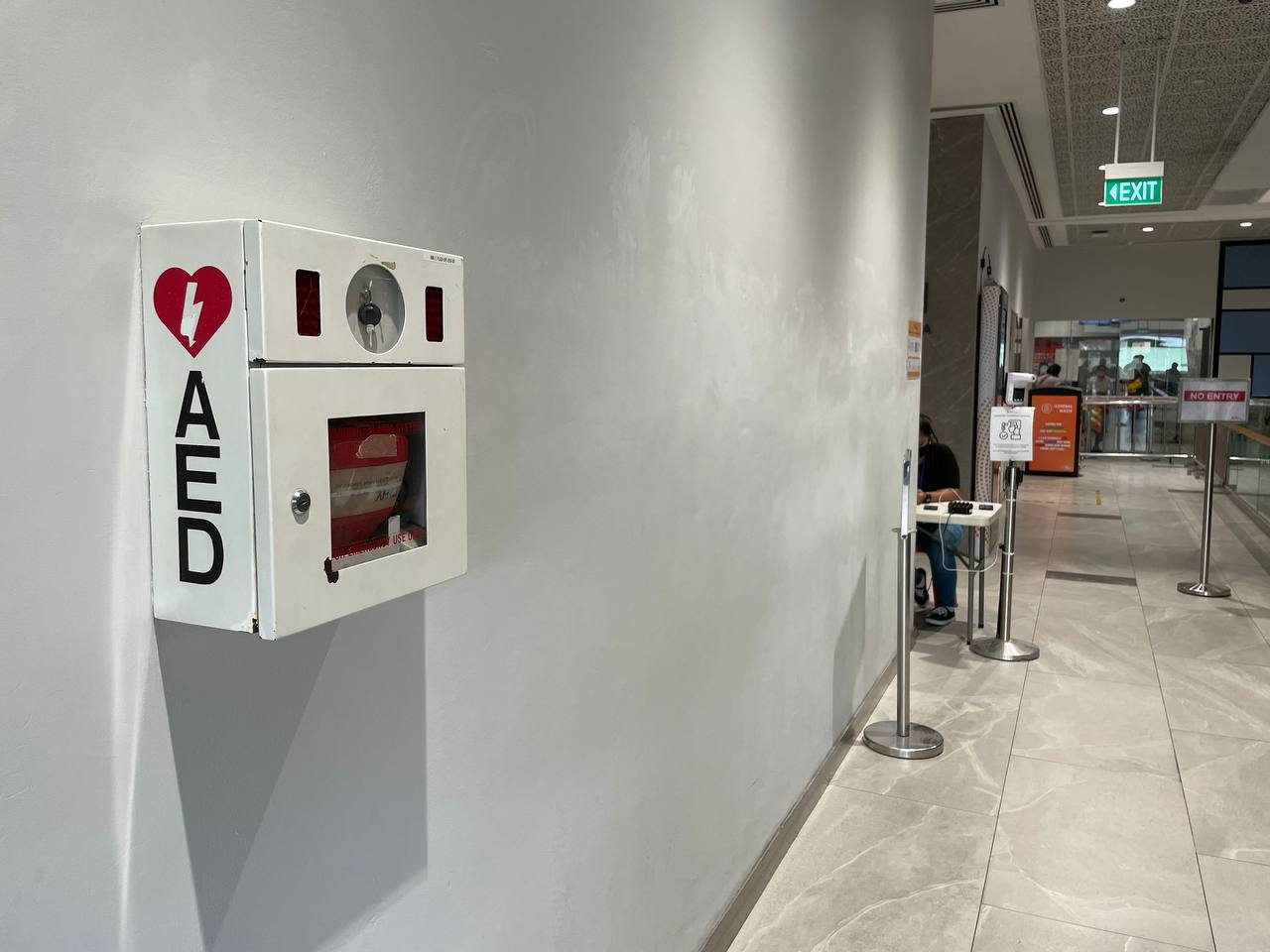 Of course, AEDs are plentiful for a reason.
According to SingHealth, almost 3,000 people suffer a sudden cardiac arrest every year in Singapore, and cardiac arrests kill more people yearly than cancer, stroke or trauma.
AEDs are key to helping victims of cardiac arrest, whose lives depend on the swift action taken by those around them.
The next time I take a walk outside, I'll make sure to keep my eyes open, and spot all the AEDs around me.
Who knows? I might just save a life.
This sponsored article by SHF & SCDF made the writer realise that it's not so difficult to Save-A-Life.
Top image via Jason Fan.
If you like what you read, follow us on Facebook, Instagram, Twitter and Telegram to get the latest updates.