Around 2.50am on July 10, the Singapore Civil Defence Force (SCDF) received a call for assistance to a traffic accident at the junction of Bukit Timah Road and Selegie Road.
The accident involved a taxi and a sedan.
Upon arrival, SCDF found the taxi lying on its side, against a concrete barricade.
Two persons were found trapped in the back seat, with one on top of the other.
According to SCDF, the complexity of the rescue operation meant rescuers from the SCDF's elite Disaster Assistance and Rescue Team (DART) were deployed to the scene.
Prior to DART's arrival, firefighters from Central Fire Station immediately stabilised the taxi using stepped chocks and blocks, together with a winch to secure its undercarriage to a fire engine.
These were done to minimise movement of the wreckage and prevent an aggravation the situation, including the condition of the trapped persons.
The taxi's windscreen was also cut out to allow access to the casualties from the front.
Upon DART's arrival, the rescuers accessed the casualties through the taxi's front windscreen and its rear hatch to secure and stabilise the casualties within the narrow confines of the wreckage.
Concurrently, another team of DART rescuers pried the taxi's roof apart using hydraulic rescue equipment to create space for the casualties to be extricated safely.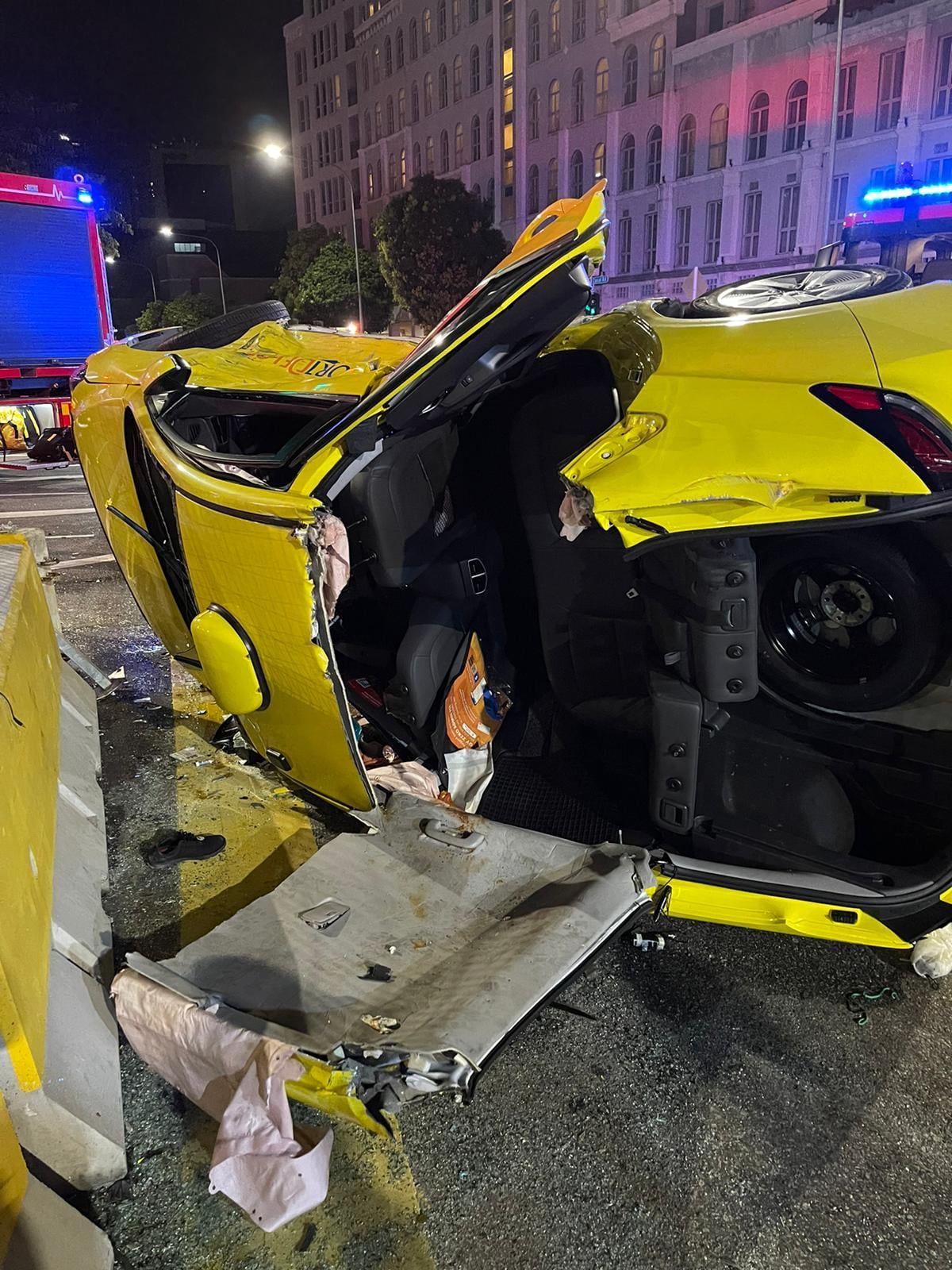 The rescue operation, which SCDF said was "delicate and complex", was successfully conducted in about an hour.
The two casualties were conveyed to Tan Tock Seng Hospital (TTSH) with traumatic injuries.
SCDF said that the two drivers of the taxi and sedan were found outside of their vehicles when it arrived, adding that they were conveyed to TTSH whilst the rescue operation was ongoing.
Top image from SCDF
If you like what you read, follow us on Facebook, Instagram, Twitter and Telegram to get the latest updates.