An explosion of Covid-19 cases in Singapore stemming from the uncontrolled mingling between patrons and hostesses at multiple KTV lounges has spawned schadenfreude and spicy memes since news broke on July 11, 2021 that many new cases were on the way.
Those who contracted Covid-19 as a result of permissiveness gone awry have a lot of explaining to do to their wives and girlfriends, as well as to accept the copious amounts of "Serve them right" righteousness sent their way.
88 cases so far
July 15 saw an additional 34 new cases added to 54 existing cases, bringing the total number of Covid-19 cases linked to KTVs to 88.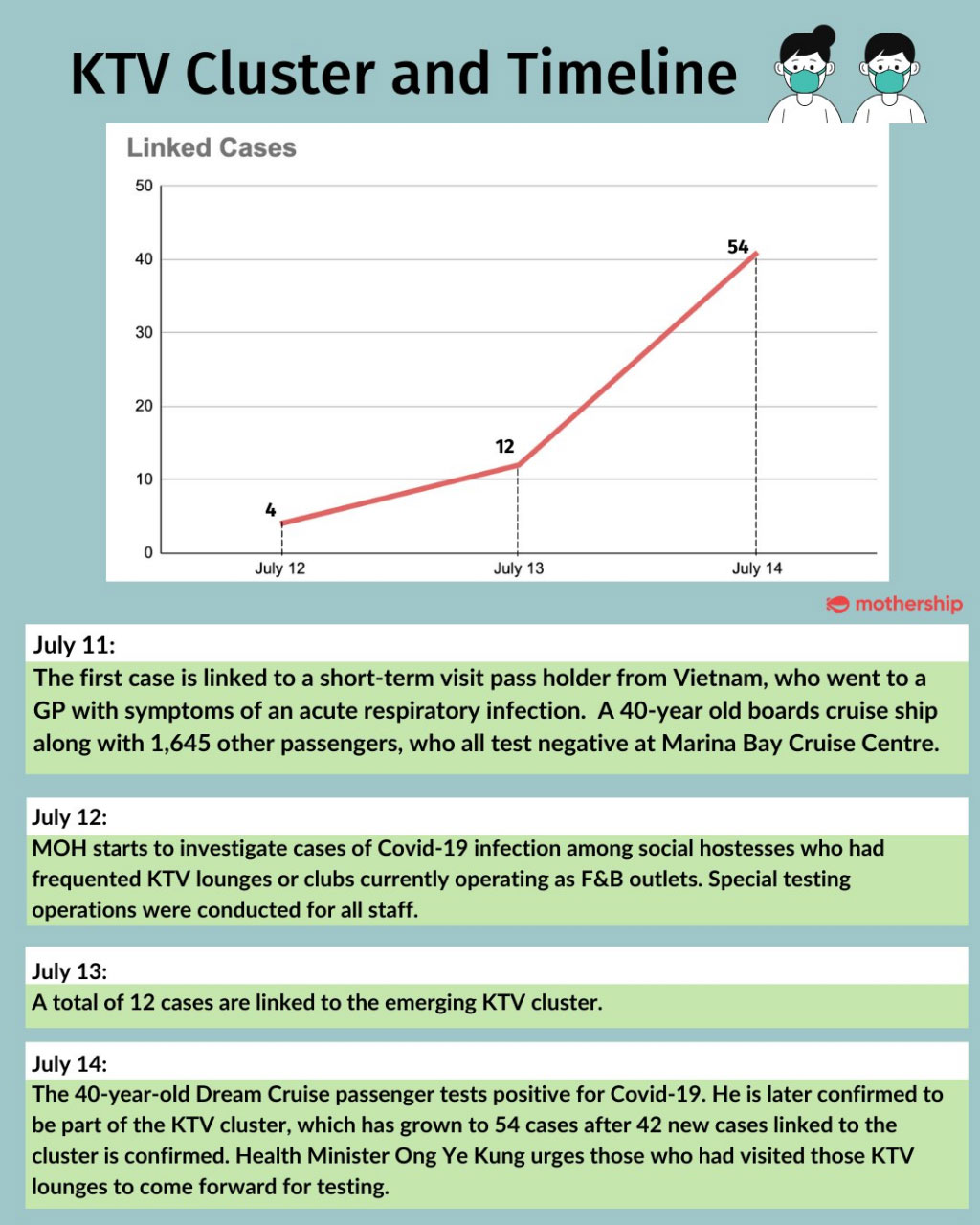 Parody video
And all these talk of catching Covid-19 via naughty behaviour has naturally brought out the nascent creativity of some in Singapore.
At least one person here with an elephant memory has slapped new subtitles on an 18-year-old Hong Kong movie to lend it currency and some much needed black humour in times like these, when Singapore could slip back into Phase 2 and thwart reopening plans.
The original 2003 Hong Kong flick, Men Suddenly in Black (大丈夫), starring Tony Leung Ka Fai and Eric Tsang among other big names, was about four men attempting to fool around as much as possible before their wife's returned to them from a trip.
One particular scene in the movie had the men almost getting caught by their wives while out whoring with hostesses at a lounge.
The scene served as inspiration for the one-and-a-half-minute parody tribute to the Toa Payoh hawker centre satay seller who caught Covid-19 after visiting a KTV lounge, but who also gave all other cheeky men an escape route by providing them a plausible-sounding excuse for contracting the coronavirus.
You can view the clip here:
In case you want to watch the slightly longer original scene, you can view it
here
:
Top photos via Men Suddenly in Black (大丈夫)
If you like what you read, follow us on Facebook, Instagram, Twitter and Telegram to get the latest updates.