Moving back to Phase 2 (Heightened Alert) on July 22 has affected quite a number of food and beverage (F&B) businesses, especially hawkers.
One such hawker stall at Redhill Hawker Centre is struggling again.
On July 22, a post was up by on Facebook urging people to support an elderly couple who runs Yong Kee H.K. Roasted Duck.
The post was by a fellow hawker, Kenny Ang.
According to Ang, the elderly couple are in their late 60s.
They have been running Yong Kee H.K. Roasted Duck at Redhill Hawker Centre for the past 30 years.
The husband is known affectionately in the neighbourhood as Duck Rice Uncle.
Here's what you can get at Yong Kee H.K. Roasted Duck.
One whole roasted duck goes for S$36.
According to Ang, the duck is "super big and juicy".
One commenter, Gee Sing, said Yong Kee's roasted duck and roasted pork go well with beer.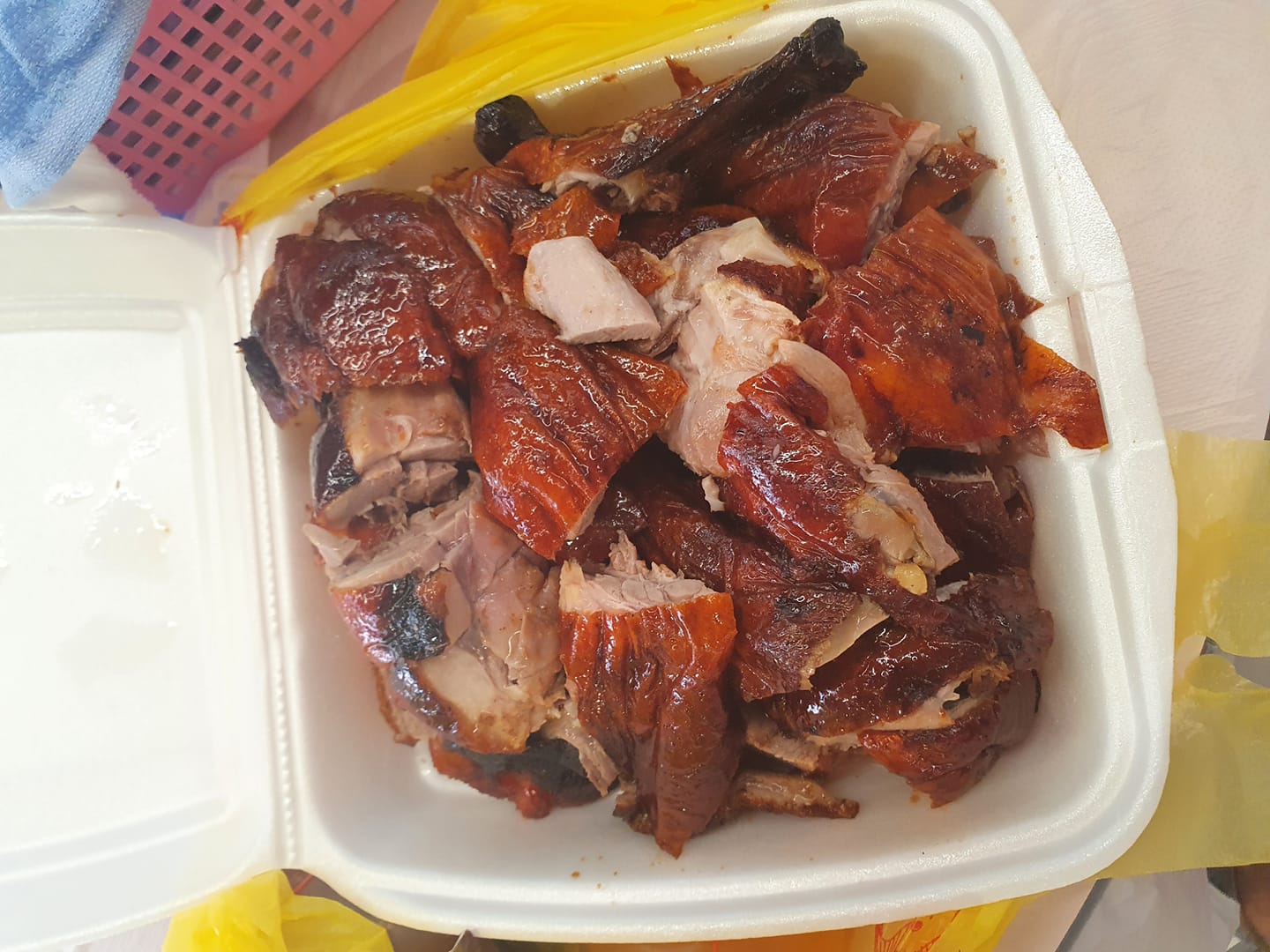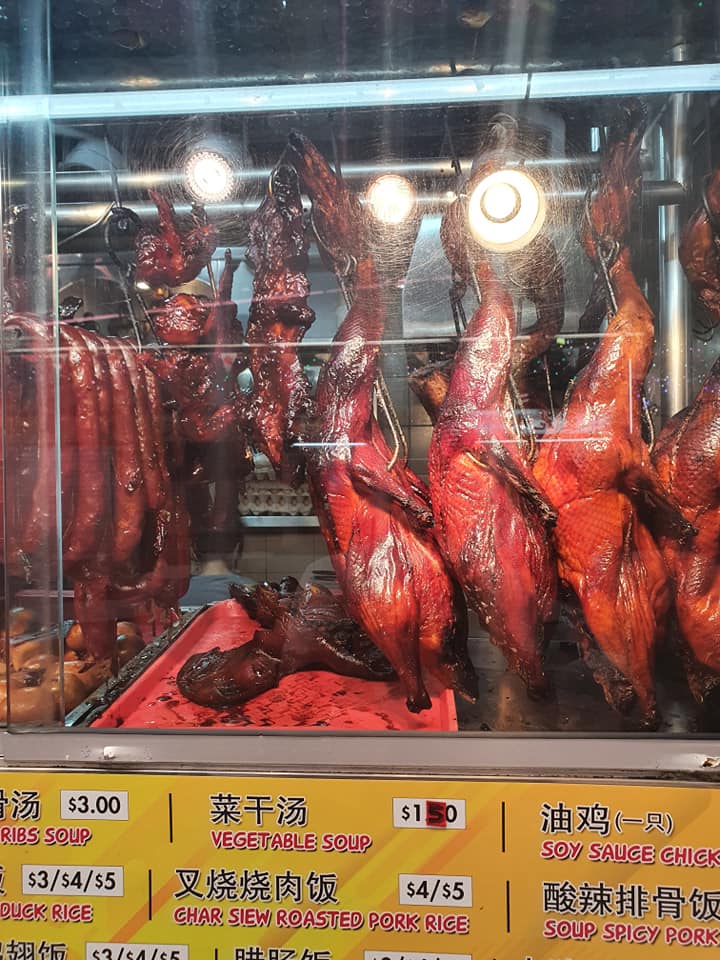 Other offerings at Yong Kee include:
Pig's Stomach Soup (S$3)

Roasted Chicken/Duck Rice (S$3/4/5)

Vegetable Soup (S$1.50)

Sour Spicy Chicken Wing Rice (S$3/4/5)

Soy Sauce Chicken Rice (S$3/4/5)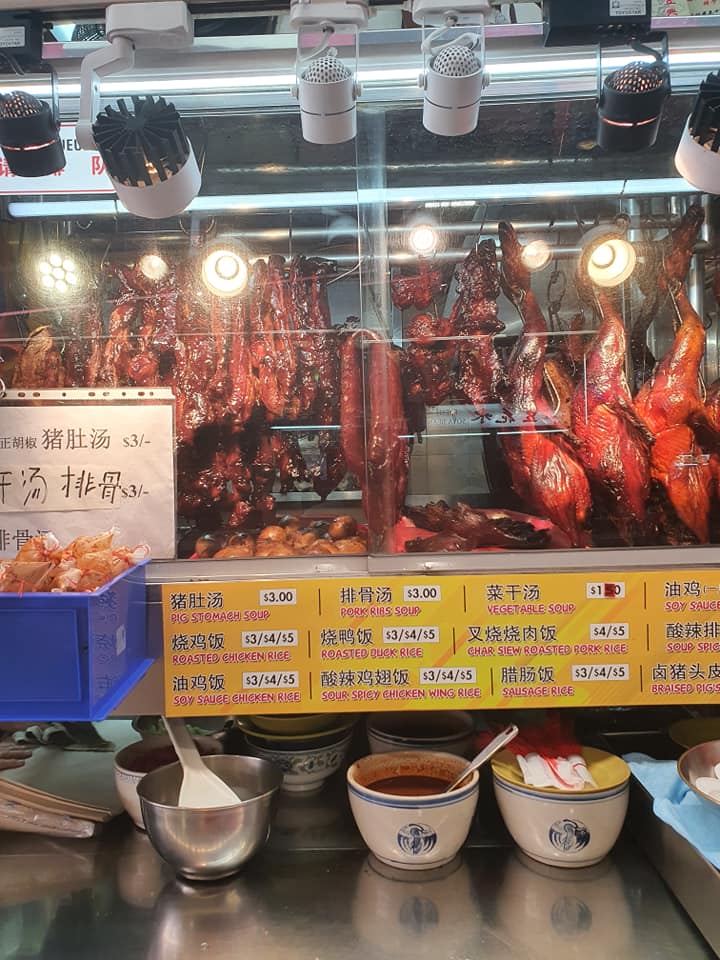 Ang told Mothership that the couple had to throw away S$500 worth of ingredients when the first Phase 2 (Heightened Alert) hit.
Additionally, Ang said that because of the Covid-19 cluster that erupted at Bukit Merah View Food Centre, many patrons have also been avoiding Redhill Food Centre, due to the misconception that both food centres are the same.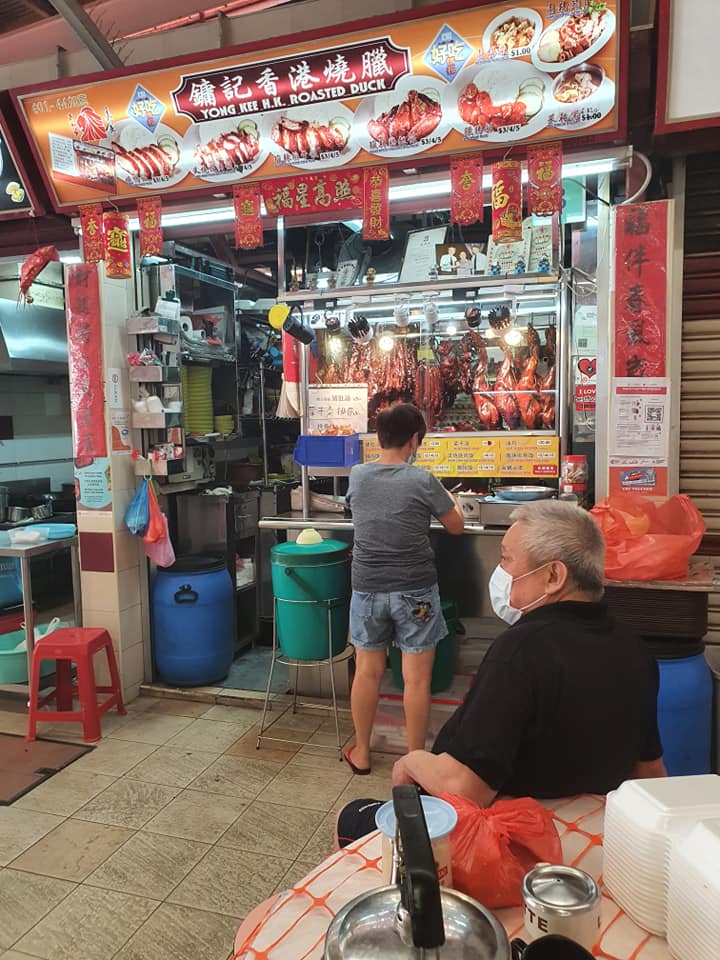 The latest round of Phase 2 (Heightened Alert) has affected the elderly couple even more, according to Ang. The stall sees hardly anyone during lunch and dinner times.
According to Ang, Uncle Duck Rice and his wife are old and are not technologically proficient enough to get on delivery platforms.
Ang urged people to support the couple by going down to the stall to order food to go.
The stall is located at Redhill Food Centre (85 Redhill Lane), #01-44. The stall operates from 11am to 8pm everyday except Fridays.
You can also send Ang a WhatsApp message at 9852 9665 to place orders.
Do note that Uncle Duck Rice has received bulk orders for July 26 and 27.
So patrons are advised to head down from July 28.
If you would like to support Ang as well, he runs a mookata stall called Nannapat Mookata at 80 Redhill Lane, which offers Mango Sticky Rice (S$4), Cockles (S$8), and Grilled Pork (S$1.80 for one, S$5 for three).
Top images courtesy of Kenny Ang.
If you like what you read, follow us on Facebook, Instagram, Twitter and Telegram to get the latest updates.