Prime Minister Lee Hsien Loong took a Covid-19 breathalyser test prior to the Parliament sitting on Monday, July 26, describing the testing process as "fast, simple and non-invasive".
Breathalyser test process
A video posted on PM Lee's social media pages captured each stage of the two-minute long breathalyser test process on July 26.
First, he was briefed on how to use the handheld breathalyser by a worker in full protective gear.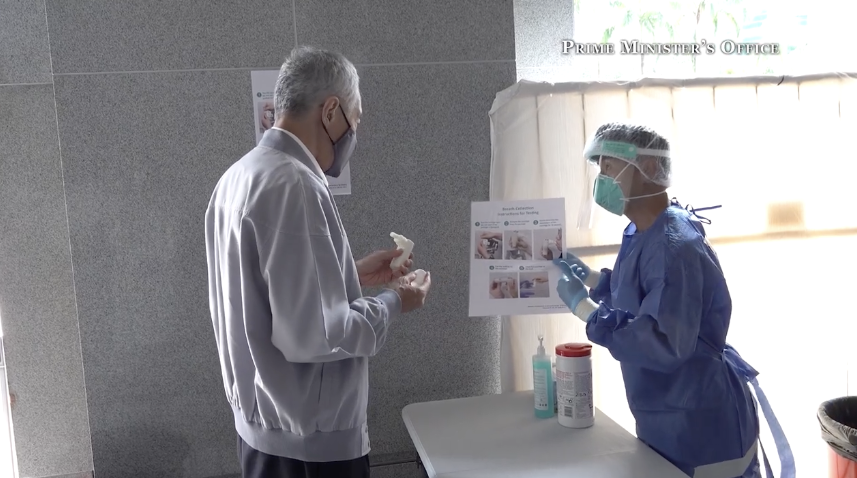 He then blew into the breathalyser for around 10 seconds, before closing the tube.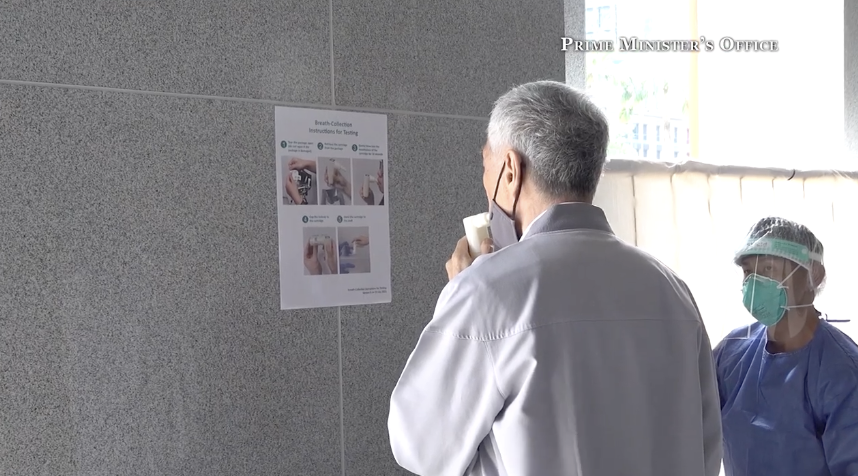 The tube was then disinfected: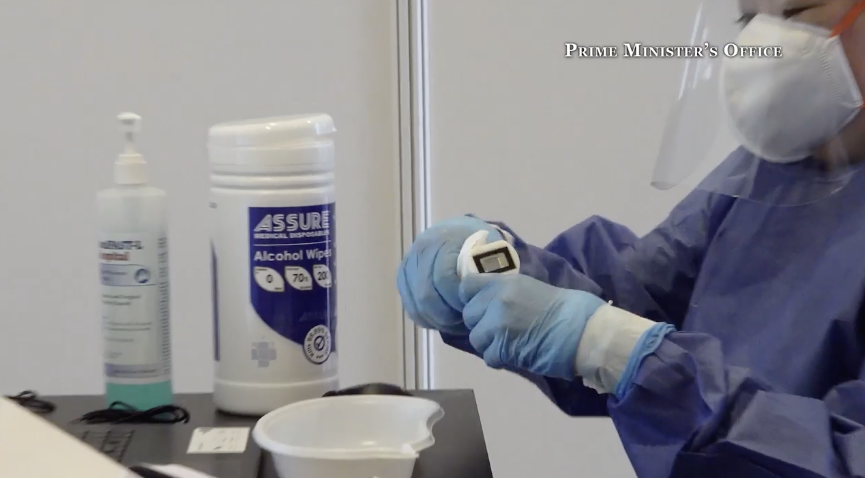 And placed into a reader for analysis: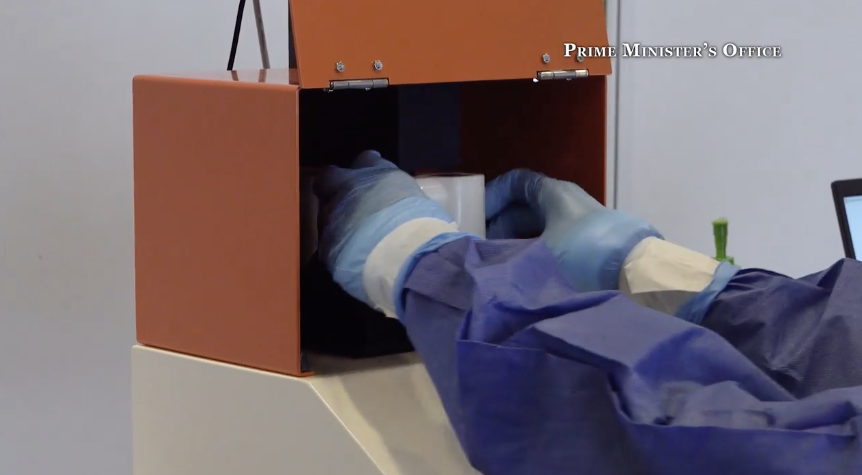 The result was then displayed on a computer screen:
In a candid moment of the video, PM Lee could be heard confirming his result, asking: "So, negative?"
The staff then assured him that he was indeed Covid-19 negative.
"Ah, most important," said PM Lee with a laugh.
"I'm sure many would prefer this to a swab test!" he said.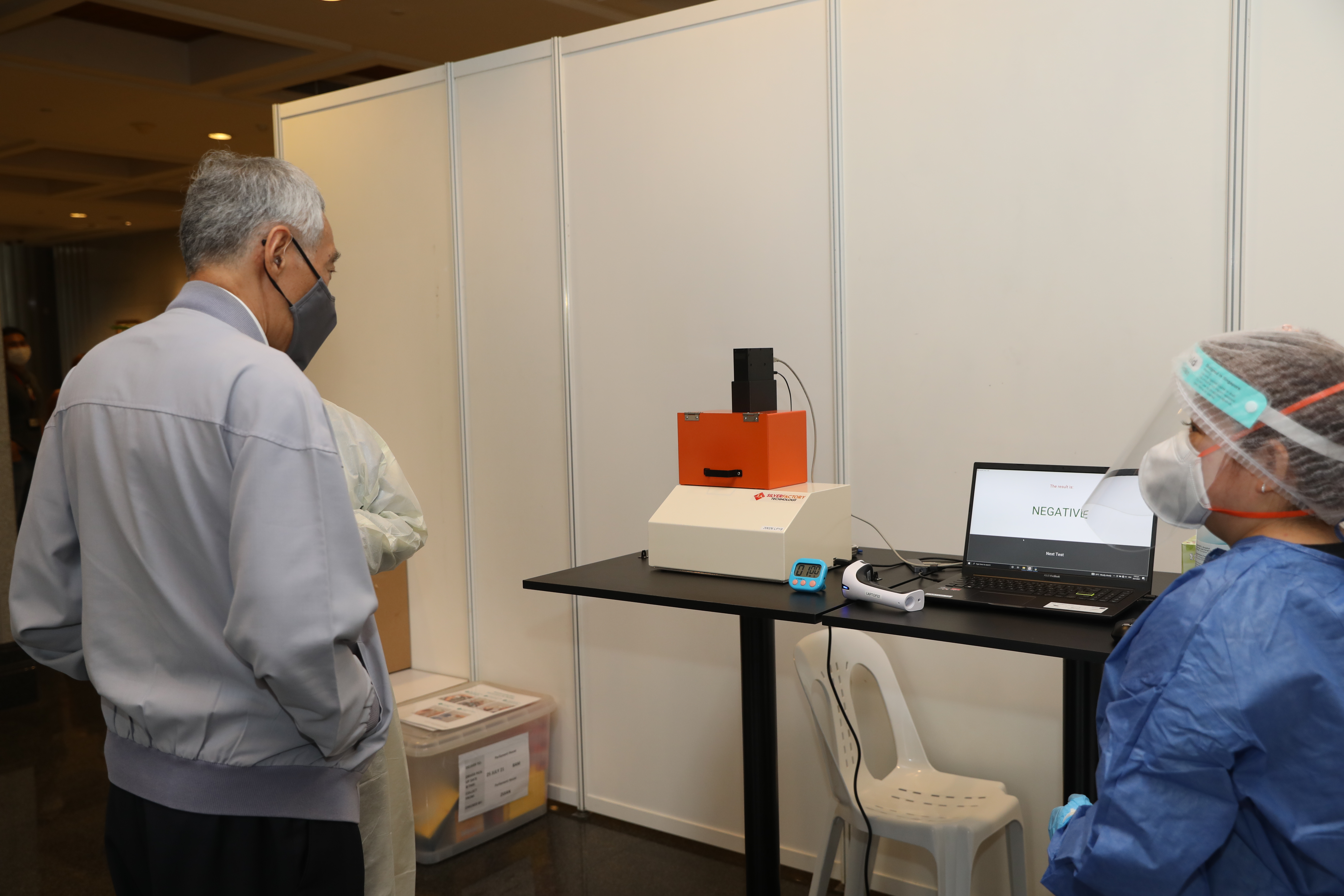 PM Lee was tested using the TracieX breathalyser, which was developed in Singapore by Silver Factory Technology, a start-up from the Nanyang Technological University (NTU).
It is one of two devices that have provisional authorisation by the Health Science Authority (HSA).
It was announced in June 2021 that Changi Airport would be using the TracieX breathalyser, and scaling up breathalyser testing in the coming months to replace the Antigen Rapid Tests (ARTs).
The other breathalyser which has attained HSA's provisional authorisation is the BreFence Go Covid-19 breath test system, developed by Breathonix, a spin-off company from the National University of Singapore (NUS).
In a previous televised address to the nation on what the new normal for Singapore would be like, PM Lee mentioned that the population can expect to "get tested often", with testing that would be "fast and easy".
Guess we will be seeing more of such non-invasive tests soon.
Top image from Ministry of Communications and Information
If you like what you read, follow us on Facebook, Instagram, Twitter and Telegram to get the latest updates.