Two friends having supper in Bedok one night turned into Good Samaritans, after one of them bought food and helped feed a person with disabilities who had trouble partaking of the meal by himself.
The kind actions of one of the Good Samaritans was captured on video and uploaded to the @sgfollowsall Instagram page.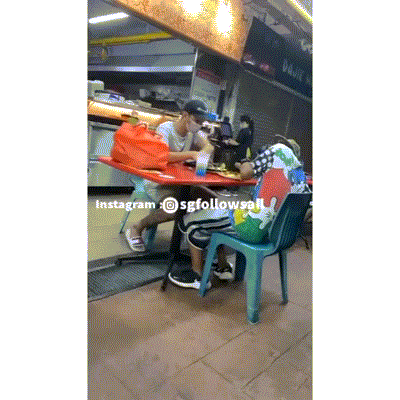 https://www.instagram.com/p/CQ7g6DEhgUa/
According to the video's caption, the man who had trouble eating by himself is a tissue seller.
The incident occurred at an eatery in Simpang Bedok.
Man who bought food and fed tissue seller identified
The man who was feeding the tissue seller is Khairul Anwar, 24.
Khairul said in response to media queries that he and his friend noticed the tissue seller looking at patrons consuming their food.
At that moment, they could tell that the man was hungry.
So, they decided to buy him a meal.
Could not feed himself
However, when the tissue seller was trying to consume the food, Khairul realised that the man could not feed himself properly.
Khairul was still having supper at that time.
Wanting to do something about it, Khairul approached and asked the tissue seller if he needed help, but did not get a response.
Khairul then realised the man could not speak, but could nod and smile affirmatively.
Khairul then kept the man company and fed him until he finished his meal.
The video on Instagram has since been watched more than 113,000 times in two days.
Top photos via
If you like what you read, follow us on Facebook, Instagram, Twitter and Telegram to get the latest updates.