For many of us, not being able to travel in 2020 was a real bummer, although we likely harboured hope that 2021 would be a different story.
With the long-awaited travel bubble with Hong Kong being delayed once again, even the most optimistic among us will have to admit that 2021 will likely not be the year of mass leisure travel.
If you're like me, and have been diligently collecting credit card rewards points, hoping to redeem frequent flyer miles for a much-needed holiday, this is definitely disappointing news.
Given that you may have amassed quite a nice stash of points during this pandemic, here are some tips for what you can do with all these points right now, given that travel is probably not on the cards for most people.
Tip #1: Keep track of your expiring points
Before you make a decision on what to do with your points, it's a good idea to check when your points actually expire.
After all, there's no point in having a target redemption in mind, save up all your points, and then have them all expire before you do anything with them.
Expiry rules for points differ between banks, so you will have to check with your respective bank to see when your balance will expire.
For example, DBS points, which you can earn via most DBS credit cards, typically expire one year after they are earned.
However, if you hold select cards, like the DBS Altitude Card, there's no expiry date, so you have one less problem to worry about.
If you're still keen on spending your points, here are some of the ways you can do so.
Tip #2: Shop around for rewards
If you aren't keen on waiting for travel to resume, or if the uncertainty is just too much for you, you can consider using your credit card rewards points to redeem some free goodies.
For example, DBS cardholders can head to the DBS rewards site, where they can browse through a large selection of different items, and pay using DBS Points.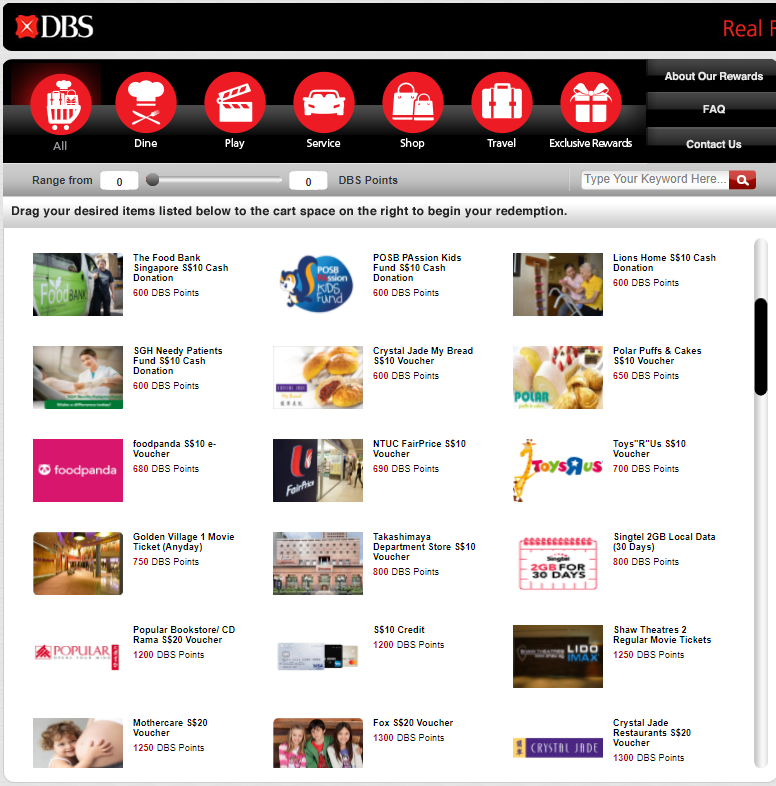 Want to burn a small amount of expiring points? Consider using 680 DBS Points to either redeem for a NTUC FairPrice S$10 voucher, or 1200 DBS Points for a S$20 voucher at Popular Bookstore.
You can also use DBS Points to redeem a statement credit on your DBS credit card.
One thing to note is that if you go down the statement credit route, the value of your points will fluctuate, depending on how many points you decide to redeem.
For example, a S$10 statement credit will cost you 1200 DBS Points (0.83 cents/point), while redeeming for a S$1,200 statement credit will cost you 80,000 DBS points (1.5 cents/point).
Clearly, it's more worth it for you to redeem statement credit in larger amounts, so be sure to do the math to get a better deal.
Tip #3: Pay with points via DBS PayLah!
If trying to find the optimal redemption for your points is too much work, you can consider using DBS Pay with Points, which gives you a fixed value of 1 cent per point.
This means that offsetting a S$5 purchase will cost you 500 DBS Points, and there's no need to do any mental acrobatics to calculate how many points you need.
Keep in mind that you can offset purchases made at any merchant of your choosing, and you can choose to offset your spending anytime, so it's incredibly fuss-free.
It's really simple to use too: simply log in to DBS PayLah!, and tap Rewards at the bottom menu bar.
Simply tap Offset Spending, choose the amount you want to offset, and you would have successfully redeemed your points and saved some money.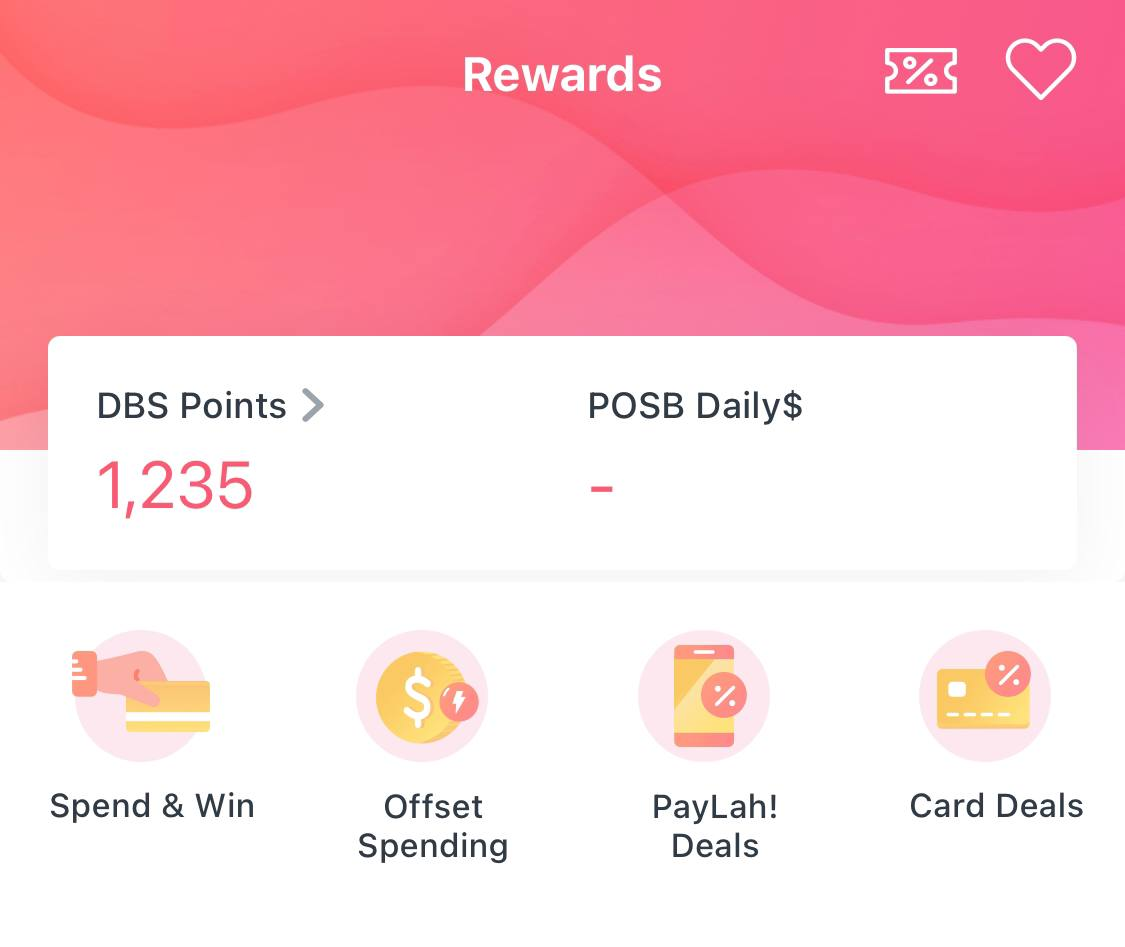 You can do this anytime during your statement period, and also have the flexibility to choose how many points you wish to use.
In fact, if you check your PayLah! app, you may find that you are eligible for certain promotions, which really sweeten the deal.
For example, my promotion states that I can earn 50 per cent cashback when I use the Offset with DBS Points option.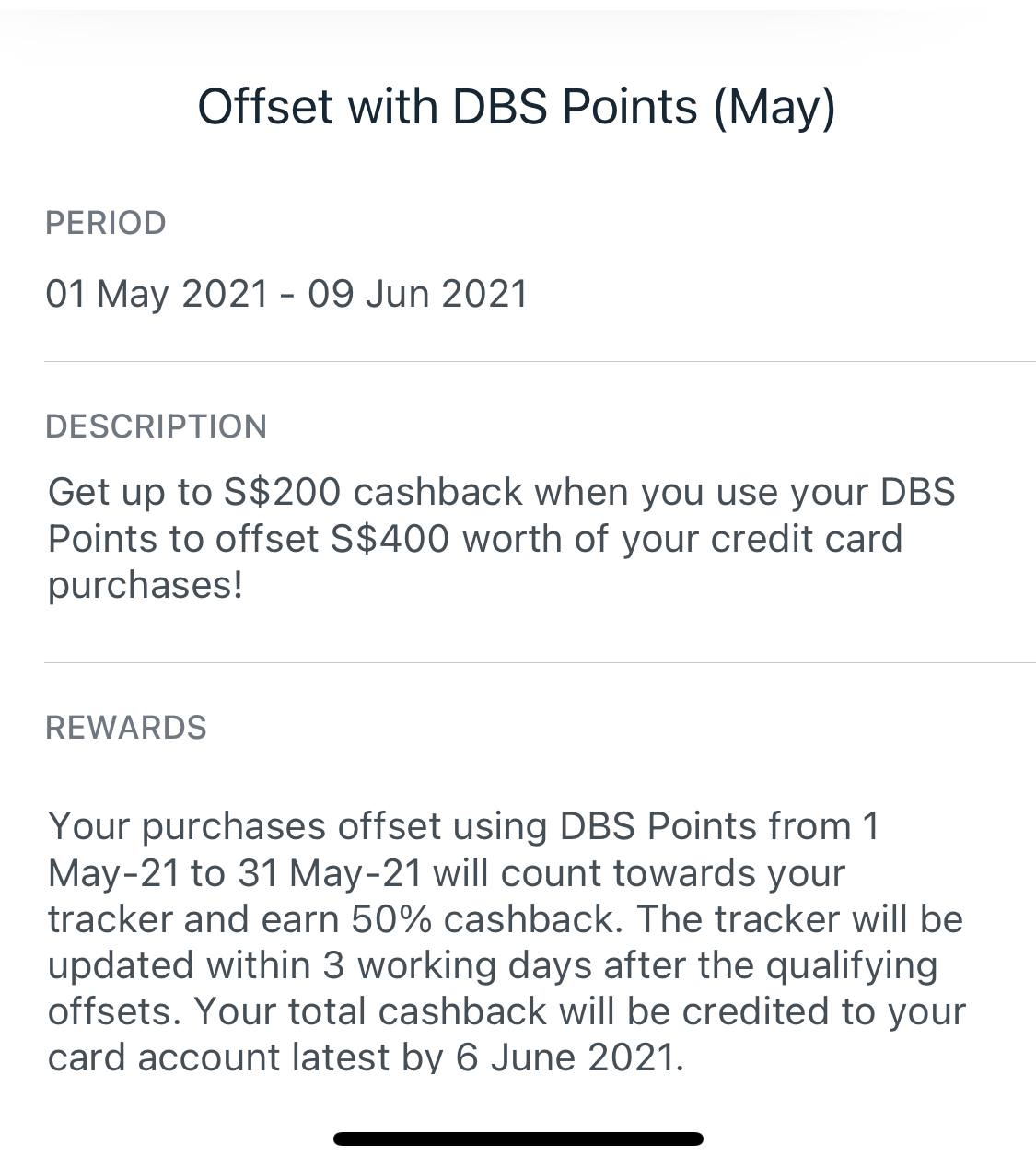 This means that if I choose to use my points to offset S$10 worth of purchases, I get another S$5, just like that.
Nice.
Tip #4: Save your miles, and hope for the best
While reality may hurt, and it's unlikely that we will be able to travel overseas anytime soon, some of us may not be ready to give up hope just yet.
If you've been saving up miles for a dream trip (like a honeymoon) for a long time, you can still hang on to your points.
After all, even if your credit card points are expiring, you can "renew" them by transferring them to Singapore Airlines, where you will gain Krisflyer miles with a three-year validity.
Just like that, the validity of your credit card points will be extended for another three years, giving you another three years to pray that travel will resume.
In fact, even if it doesn't resume in three years (but seriously, don't let me jinx it), Singapore Airlines has been extending the validity of KrisFlyer miles that are expiring ever since the pandemic began, so your miles are probably safe.
Keep in mind that with everyone else hoarding their miles as well, you might find it difficult to snag award seats when travel finally opens up, given that there would likely be a lot of pent-up demand.
Airlines may or may not devalue their miles within the next few years too, so that's another consideration that you will have to consider.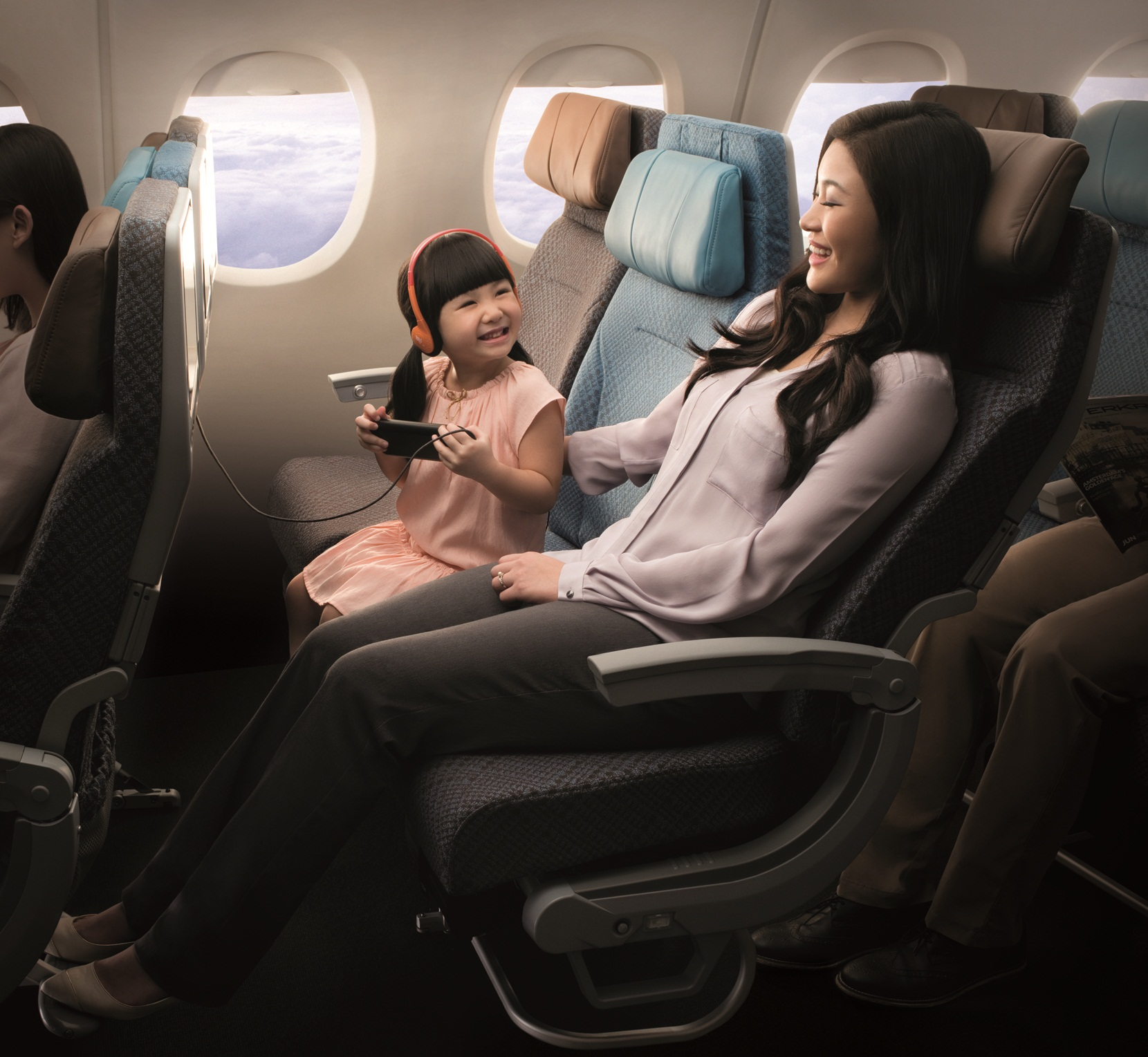 Sometimes, you just need to have a little bit of faith.
Top image via Unsplash.
This sponsored article by DBS made the writer realise that offsetting purchases with points may not be such a bad idea after all.
If you like what you read, follow us on Facebook, Instagram, Twitter and Telegram to get the latest updates.