Follow us on Telegram for the latest updates: https://t.me/mothershipsg
The Ministry of Health (MOH) has confirmed 135 new cases of Covid-19 in Singapore on Monday (Jul. 26).
This brings the total number of cases in Singapore to 64,314.
129 new local cases, 28 unlinked
There are 129 cases of locally transmitted COVID-19 infection, of which 61 are linked to the Jurong Fishery Port cluster and six belong to the KTV cluster.
76 are linked to previous cases, and have already been placed on quarantine. 25 are linked to previous cases and were detected through surveillance.
28 are currently unlinked.
Among the cases is one senior above 70 years who is partially vaccinated at risk of serious illness.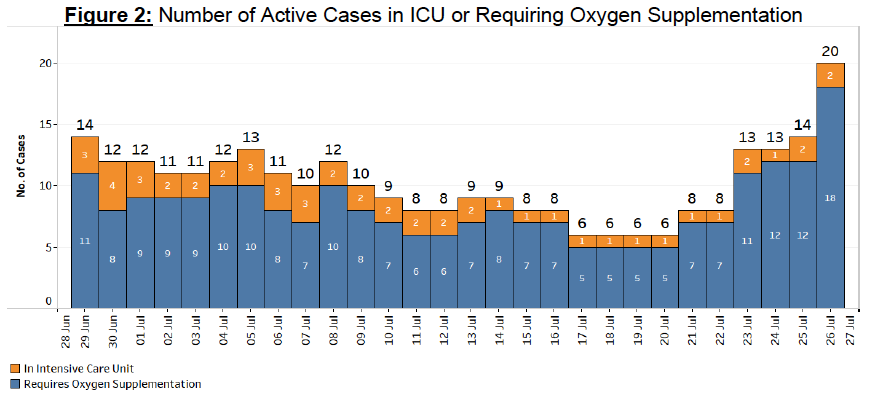 There are a total of six imported cases today.
Three were detected upon arrival in Singapore, while three developed the illness during SHN or isolation.
35 active clusters
There are 10 new clusters today, including Apex Medical Centre in Jurong.
In total, there are currently 35 active clusters, ranging between three and 858 infections per cluster.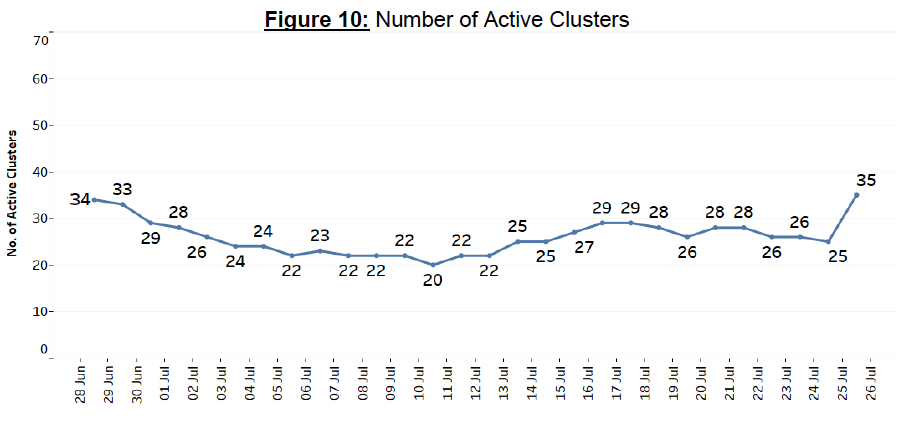 Increase in community cases
Overall, the number of new cases in the community has increased from 479 cases in the week before to 1,021 cases in the past week.
MOH warns that Singapore is likely to continue to see high number of cases in the coming days, as the government steps up efforts to detect them to contain their spread in the community.
The number of unlinked cases in the community has also increased from 35 cases in the week before to 143 cases in the past week.
The seven-day moving average number of all linked community cases and all unlinked community cases are 125.4 and 20.4 respectively.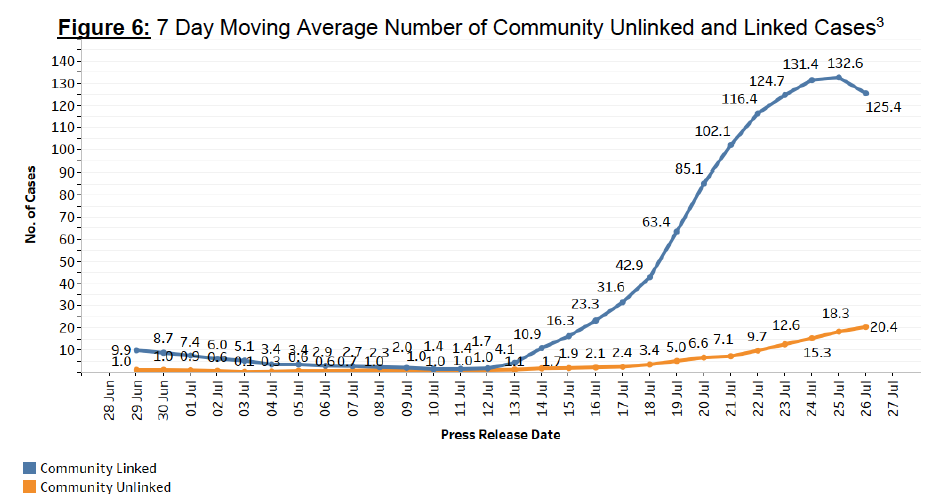 Condition of hospitalised cases
551 cases are currently warded in hospital. Most are well and under observation.
There are currently 18 cases of serious illness requiring oxygen supplementation, and two in critical condition in the intensive care unit (ICU). None among these 20 cases is fully vaccinated.
12 seniors above 60 years, who are completely unvaccinated or partially vaccinated, have fallen very ill.
There is continuing evidence that vaccination helps to prevent serious disease when one gets infected, MOH added.
Over the last 28 days, 21 local cases required oxygen supplementation, were admitted to ICU or passed away. 10 are unvaccinated, 11 are partially vaccinated, and none was fully vaccinated.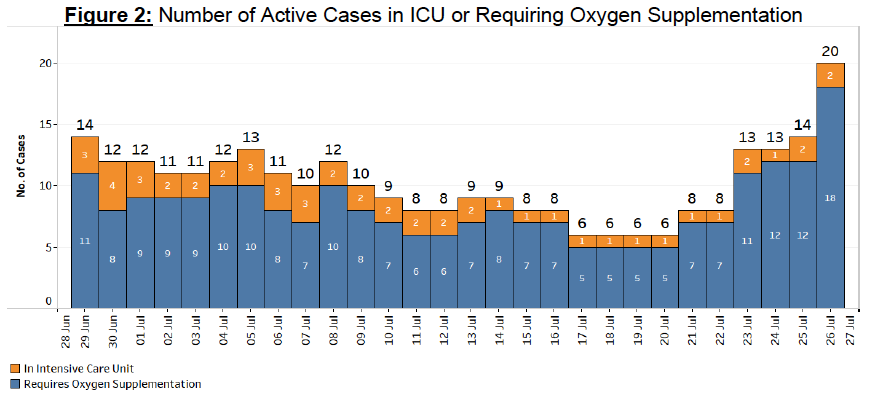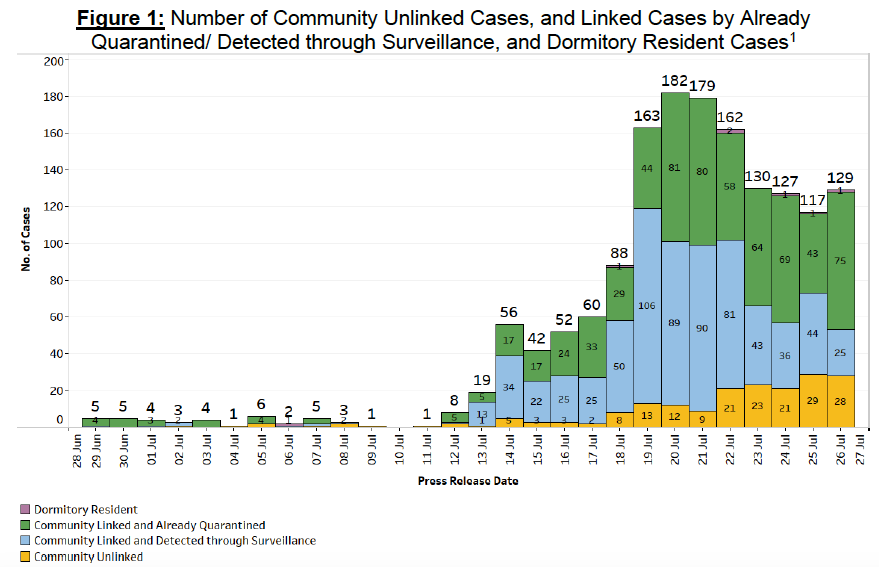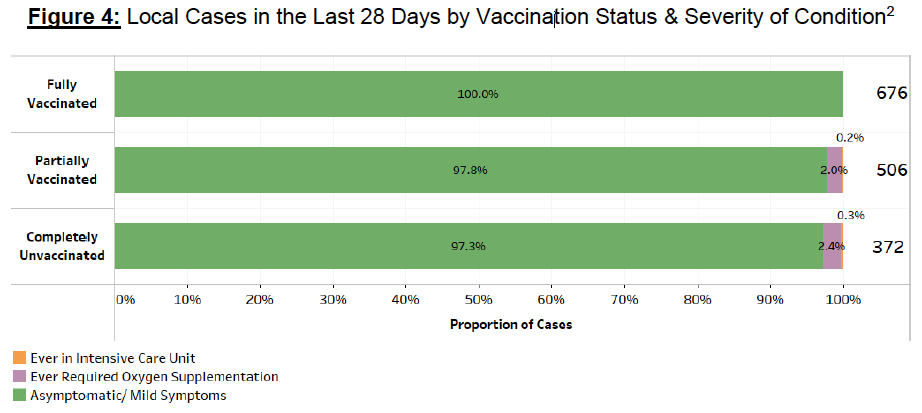 Progress of vaccination programme
As of July 25, the total number of doses of Covid-19 vaccines administered was 7,192,180, covering 4,242,505 individuals.
3,070,092 individuals have completed the full vaccination regimen, consisting of 120,417 recovered persons who received at least one dose and 2,949,675 who received their second dose.
In addition, 83,072 doses of Sinovac vaccines have been administered as of July 25, 2021, covering 67,970 individuals.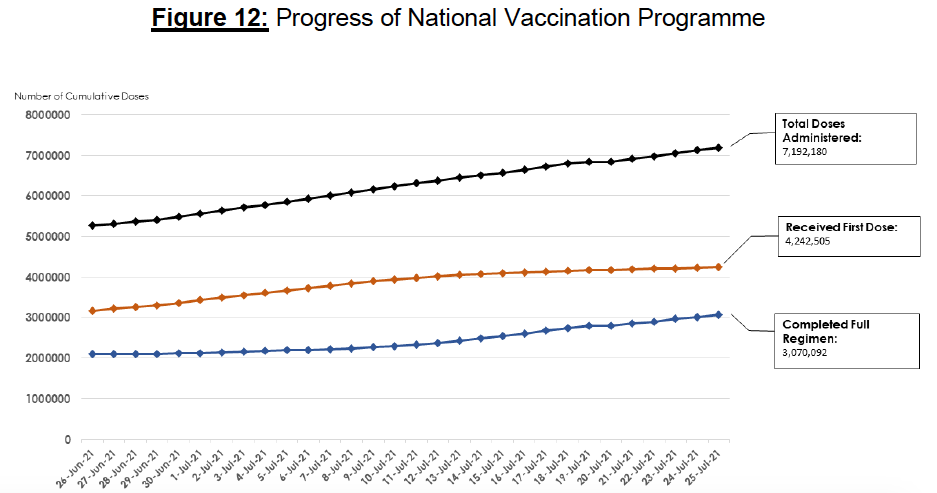 Top image via Unsplash.
If you like what you read, follow us on Facebook, Instagram, Twitter and Telegram to get the latest updates.