Follow us on Telegram for the latest updates: https://t.me/mothershipsg
A U.S. business selling instant breakfast has come under fire after claiming to have created an "improved" and "modernise[d]" version of a simple and staple dish that is well-loved in many Asian cultures — congee.
After facing claims of cultural appropriation and other criticism online, Breakfast Cure has since apologised, saying that they "take full responsibility for any language on our website" and vowing to become "a better ally for the AAPI [Asian American Pacific Islander] community".
"Queen of Congee"
According to Breakfast Cure's website, the company was founded by Karen Taylor in 2017.
Taylor has been practicing acupuncture and herbal medicine since 1995, the website says, and founded the company to "share the deep wisdom of ancient Asian nutritional ​approach".
She is described on Breakfast Cure's blog as a "breakfast pioneer", and claims that she first started eating congee 25 years ago, when she was in Chinese medical school in Santa Fe, New Mexico.
A now-unavailable Instagram post also appears to have dubbed Taylor the "Queen of Congee":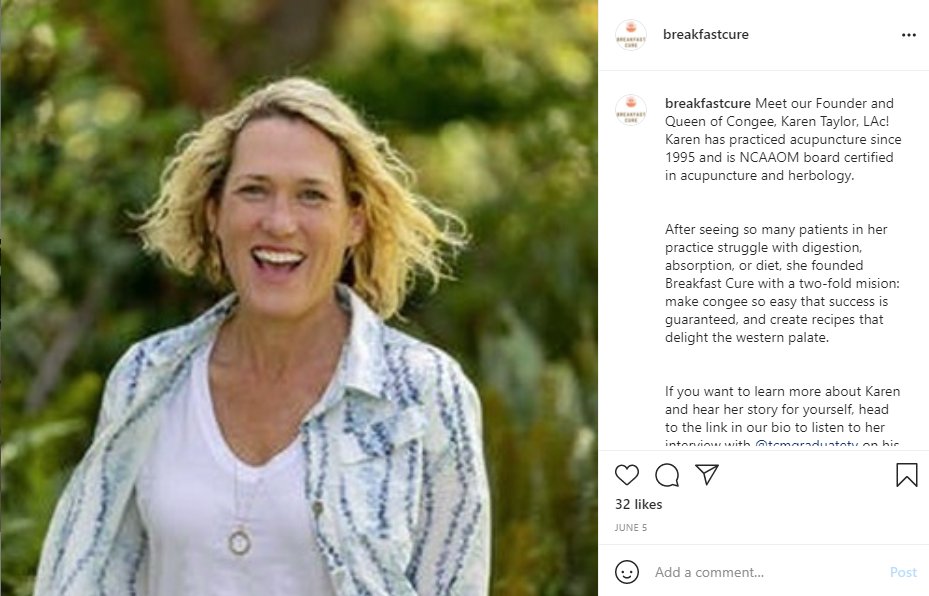 "Improv[ing]" and "modernis[ing]" congee
Twitter user Casey Ho shared a screenshot of the a previous version of a Breakfast Cure blog post by Taylor that was titled "How I discovered the miracle of congee and improved it".
In the post, which has since been edited to remove sections that elicited backlash, Taylor wrote about how Breakfast Cure is a "modern adaptation" of congee for the "Western pallet [sic]" — one that "doesn't seem foreign, but delivers all of the medicinal healing properties of this ancient recipe".
The title has also since been edited to just read, "How I discovered the miracle of congee", omitting the claim that Taylor improved it.

Available flavours of congee
Breakfast Cure, which touts itself as "gourmet and foodie-focused", sells pre-packaged congee that can be cooked in a slow cooker overnight.
Some of the flavours of congee sold by Breakfast Cure include:
Coconut Blueberry Bliss, comprising coconut cream, blueberries, and maple syrup.

Karen's Kitchari, made of ingredients such as lentils, ghee, ginger root, and tumeric root.

Mega-Omega, which includes pear, pistachios, chia seeds, and black currents.

Pineapple Paradise, cooked with pineapple, coconut cream, pumpkin seeds, lime juice, and chipotle powder.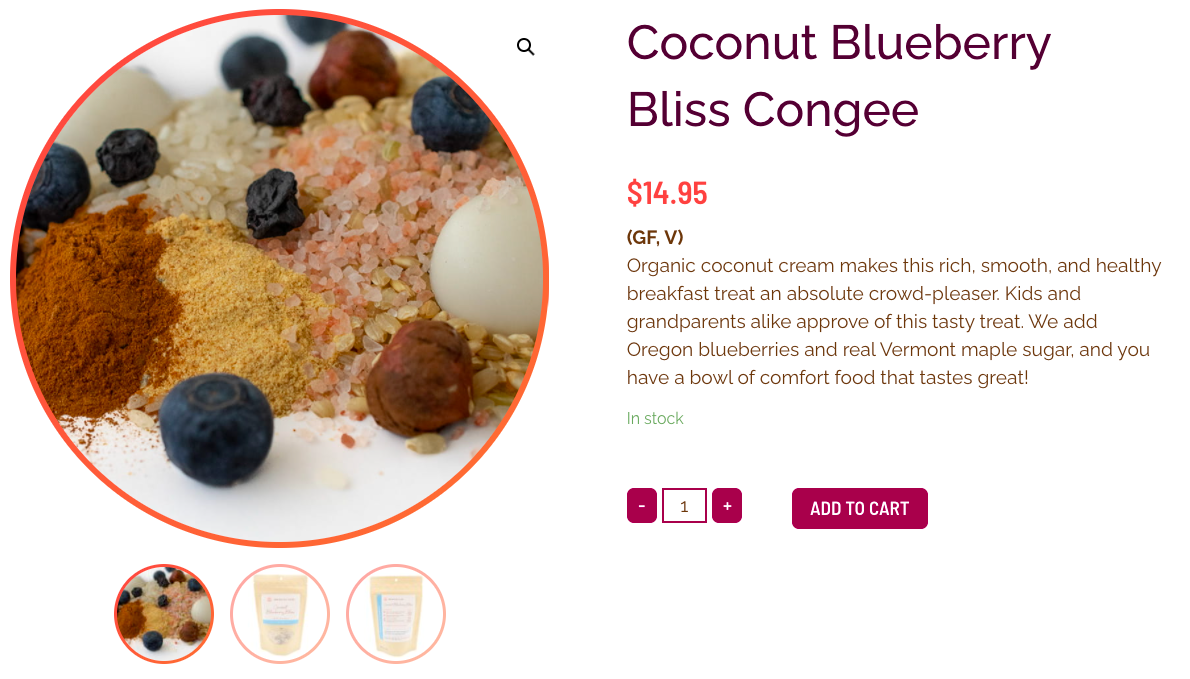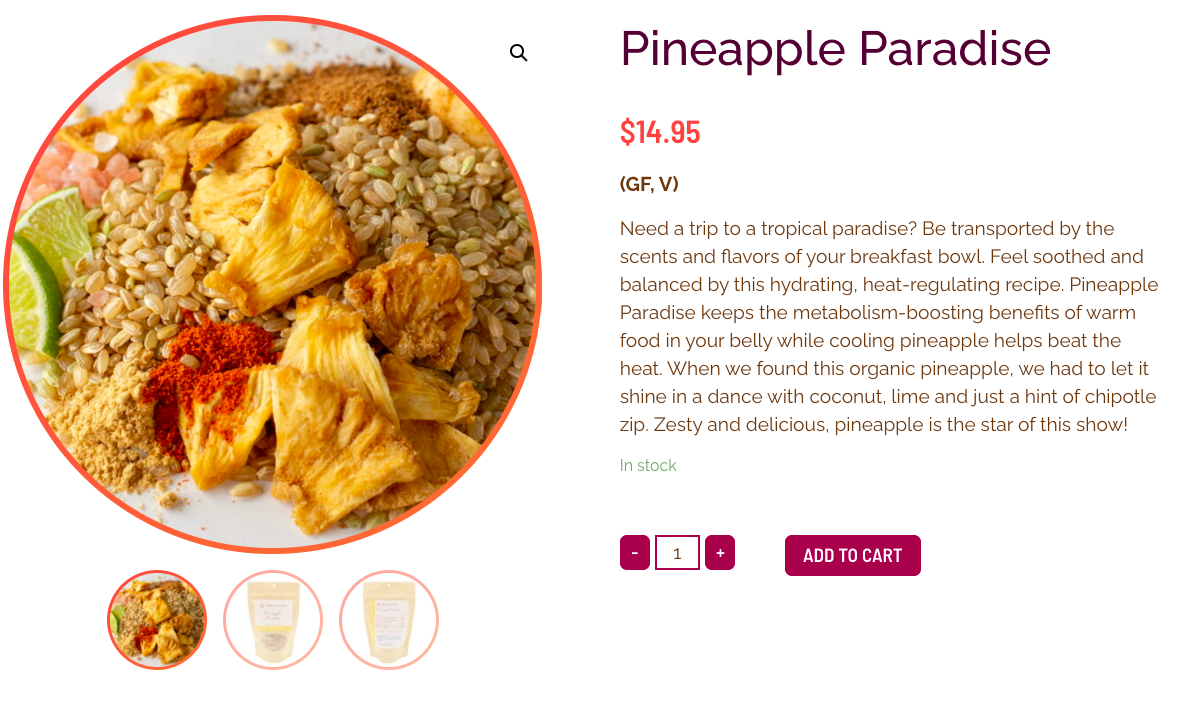 These "modernised" congee packets sell at a whopping US$14.95 (S$20.34) per packet, or a 20-pack subscription for US$263 (S$357.75) per month.
Criticism for cultural appropriation and lack of support for Asians
Breakfast Cure was criticised by Ho and others for culturally-appropriating congee.
So a group of colonizers decided to culturally appropriate congee. Good lord. pic.twitter.com/NSPoMPczRQ

— Casey Ho (@CaseyHo) July 16, 2021
Another Twitter user pointed out that Breakfast Cure's website, while heavily-referencing Chinese traditions and recipes, did not include any support for Asians, nor did it speak out against anti-Asian violence.
Jokes aside, a couple things:

1) @BreakfastCure can taut Chinese tradition and recipes with no worry for being called "disgusting" because white ladies are at the helm

2) Their website is devoid of support for actual Asians or denouncement for anti-Asian hatred and violence pic.twitter.com/ndKQdEabFN

— Frankie Huang 黄秋隐 (@ourobororoboruo) July 17, 2021
Others called out Taylor's claim that congee has "healing properties":
CONGEE 👏 DOES 👏 NOT 👏 HAVE👏 HEALING 👏 PROPERTIES. https://t.co/gj0pm6doH2

— Brendan Wan (@BrendanWan) July 21, 2021
Some on Twitter likened the situation with Breakfast Cure with the Mahjong Line, an American company that tried to give a "respectful refresh" to the well-loved Chinese game of mahjong, at a ridiculously high price tag.
???? oh god it's like the mahjong shit all over again

why the hell do white people keep taking ordinary Asian stuff and acting like they discovered some ancient mystical secret and selling their own shittier version for 5x the price https://t.co/4PkTzs3V9U pic.twitter.com/udn03zanuF

— XIRAN*Preorder Iron Widow! (@XiranJayZhao) July 18, 2021
Breakfast Cure apologises, says it will do better
In a phone interview, Taylor told U.S. media site TODAY Food that she was surprised by the response, as she had been "embraced by the Chinese medicine community" when Breakfast Cure first launched.
She said that while she would have hoped to have "some kind of productive dialogue", she was unable to do so because many of the comments she received were "offensive".
According to TODAY Food, Taylor also responded to the claims that Breakfast Cure didn't address the violence against Asians occurring in the U.S., saying:
"In America, we really need to address systemic racism and I am totally committed to that, just to be super clear about that.

But I also feel that we need to heal ourselves from an epidemic of obesity and broken digestion … It's pretty serious, and the wisdom from Chinese medicine offers a lot of potential healing for that."
In an Instagram post on Jul. 21, Breakfast Cure apologised, stating that they are "deeply sorry" for "f[alling] short of supporting and honouring the Asian American community".
"We take full responsibility for any language on our website or in our marketing and have taken immediate steps to remedy that and educate ourselves, revising our mission to not just creating delicious breakfast meals, but becoming a better ally for the AAPI community," the company wrote.
Breakfast Cure's website now has a page called "Giving Back", where the company writes that it will be giving a portion of its profits to organisations such as Asian Americans Advancing Justice and Asian Mental Health Collective.
Top photos via Breakfast Cure website and Instagram.
If you like what you read, follow us on Facebook, Instagram, Twitter and Telegram to get the latest updates.