Follow us on Telegram for the latest updates: https://t.me/mothershipsg
A 33-year-old man in Singapore has been sentenced to 18 months' jail and three strokes of the cane for attacking a woman with a cleaver.
Reprimanded for taking the stall's prawns
Shin Min Daily News reported that the accused is Xie Bin Bin (translated from Chinese), an assistant at a fish ball noodle stall.
The victim is his 35-year-old female colleague, Zhang Wen Hong (translated from Chinese).
Since he started working at the fishball noodle stall on March 26, Xie's hot-tempered personality often provoked quarrels with his colleague about work matters.
This incident happened on April 27 at around 4:20pm at a coffeeshop at Block 155 Bukit Batok Street 11.
At 2:30pm on April 27, Zhang noticed that Xie was using the prawns belonging to the fishball noodle stall to prepare his lunch.
As a result, she reprimanded him and the two got into an argument.
Slashed colleague at least seven times
At around 4:20pm, Zhang asked Xie about his preparation of a customer's order, which angered him.
He subsequently held up a cleaver and questioned Zhang.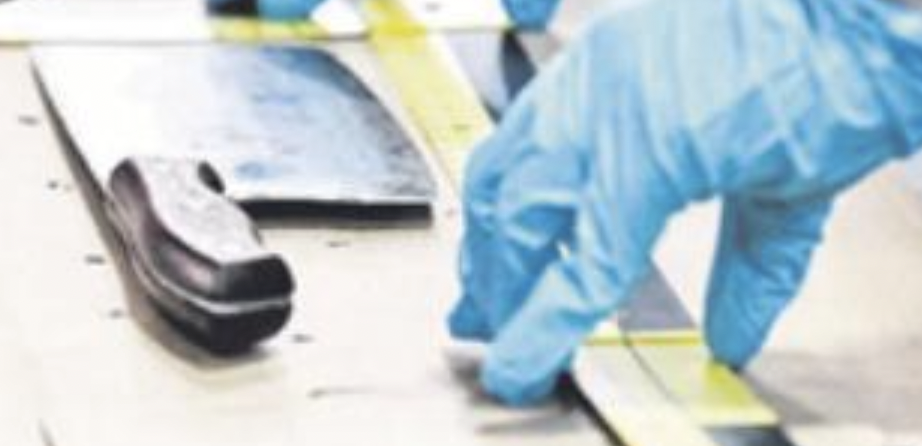 The accused also pulled Zhang's hair in front of customers and slashed her head and neck area at least seven times.
A neighbouring hawker who witnessed the situation pushed Xie away with a plastic bucket.
Xie then released his grip, allowing Zhang to escape.
He left the coffee shop after placing the cleaver on the table but his actions had been recorded by CCTV.
Upon leaving the scene, Xie immediately returned home to pack his bags and went out to look for a friend. However, the police soon located him and arrested him on the same day of the attack.
Phoned the police with his handphone
Xie explained that he was not earning much and was still reprimanded for using the prawns from the stall.
Hence, he lost his temper and committed such a rash act.
He also felt ashamed of his mistake and pleaded for a lighter sentence.
The prosecution said that Zhang did not provoke him into attack, yet Xie attacked her with a dangerous weapon, causing her severe injury.
Taking into consideration that Xie had called the police with his handphone, which was a sign of regret, the judge sentenced him to 18 month's of imprisonment and three strokes of the cane.
Three months of medical leave
Zhang was immediately sent to Ng Teng Fong General Hospital to seek immediate treatment for the slash wounds on her head, neck, right arms, and both hands.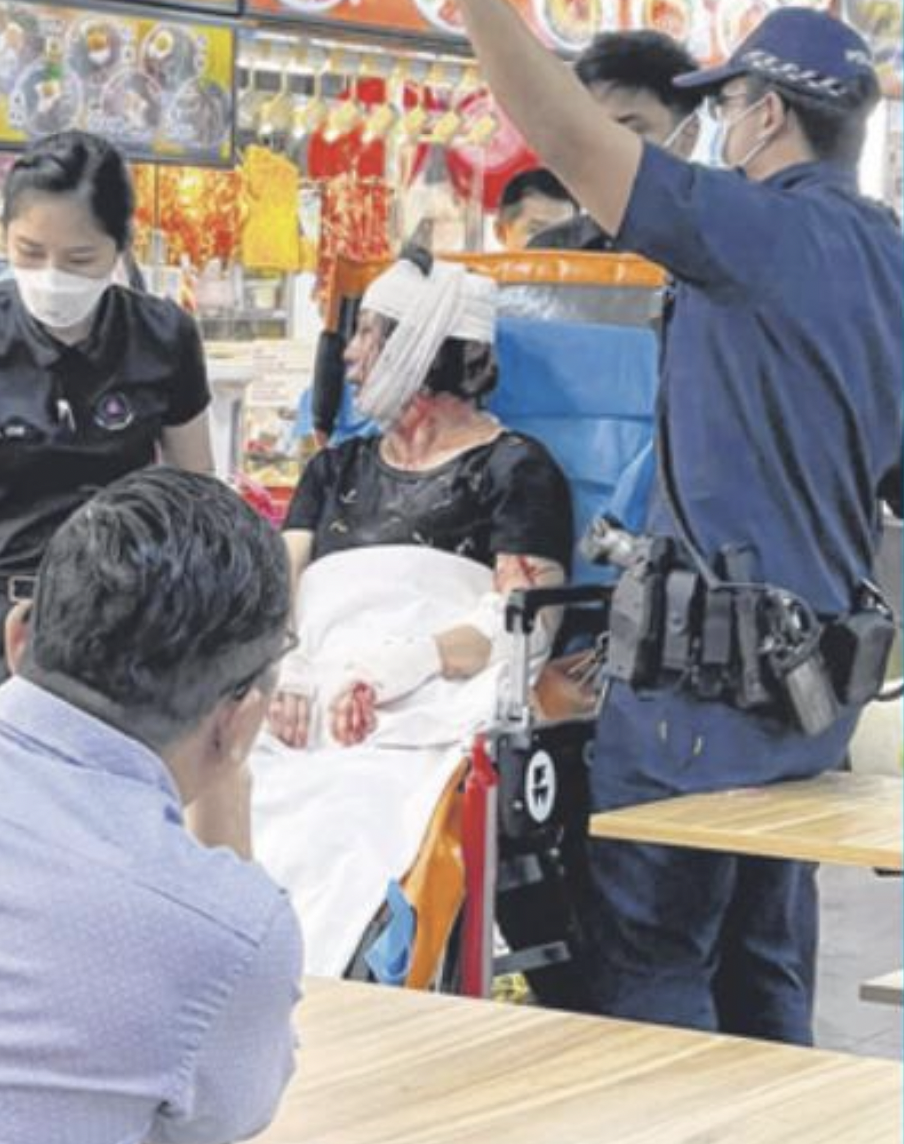 Her skull was fractured in three places and had to undergo surgery.
She was discharged from the hospital on May 7 and have taken approximately three months of medical leave in total.
Read more

Top images by Google Maps and Shin Min Daily News.
If you like what you read, follow us on Facebook, Instagram, Twitter and Telegram to get the latest updates.