Doing the laundry isn't always as simple as throwing your clothes into a washer and pressing the start button.
There are a few things to take note of, especially if you want to keep your clothes in tip-top condition and clear your laundry pile efficiently. 
Check out these  laundry tips and tricks:
1. Choosing the right settings for your laundry 
Operating a washing machine can be intimidating, especially when there are so many different settings to choose from.
For instance, selecting the right wash cycle for different fabrics and the right temperature for the corresponding soil level can help preserve your clothes. 
It's all a lot to deal with. Here's an easier way: you can opt for a washer that will take out all the guesswork, such as the Samsung QuickDrive.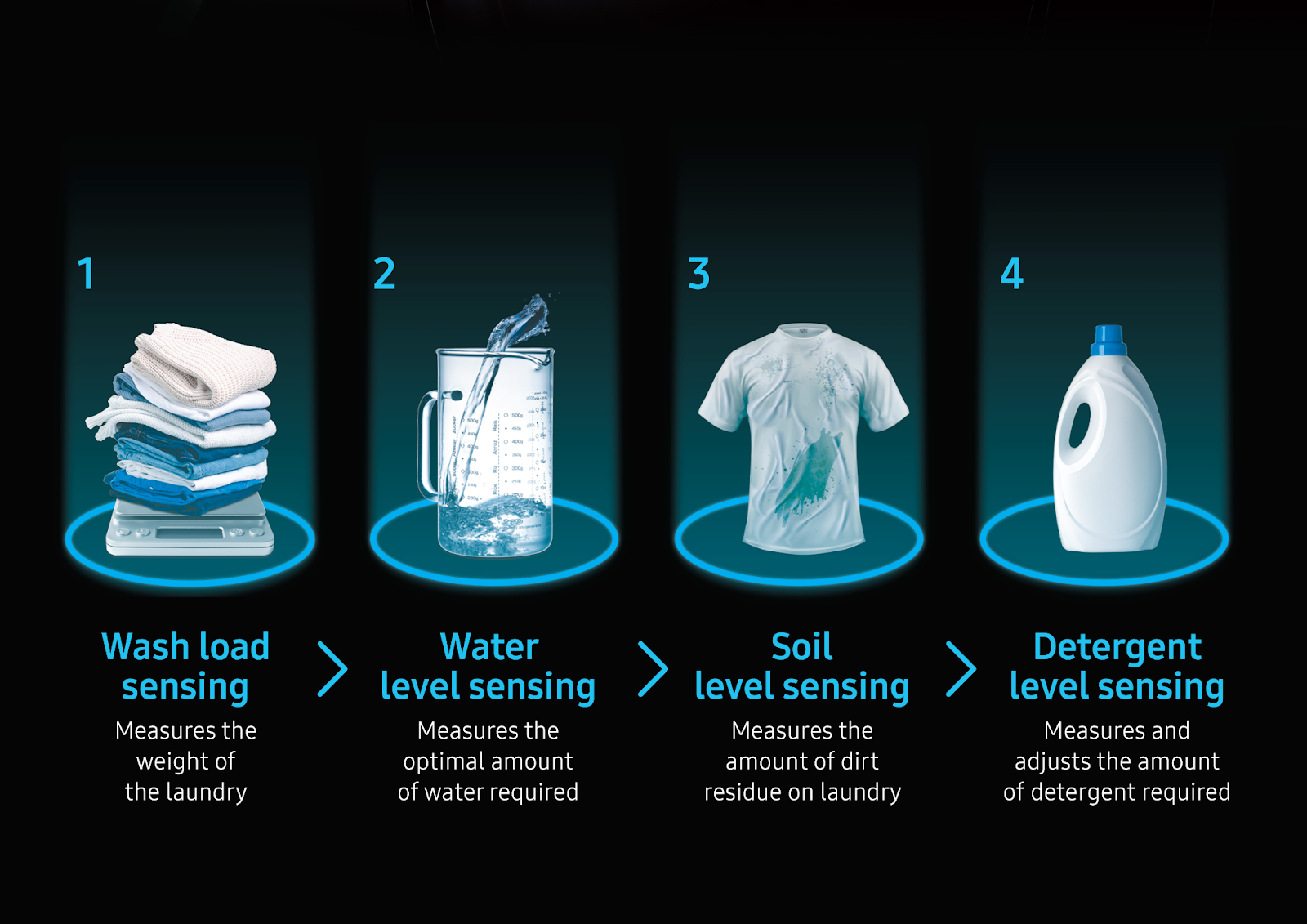 The Samsung QuickDrive's AI Wash Cycle does all the thinking for you with four built-in sensors to determine the optimal amount of water, detergent and rinses your load needs based on soil level and weight of your clothes.
You don't have to guess how much detergent or softener to add in due to its Auto Detergent Dispenser, which dispenses the appropriate amount for each wash cycle to minimise wastage. Plus, the dispenser holds enough detergent to last you for about a month and you get a notification once it's time for a refill.
Nifty.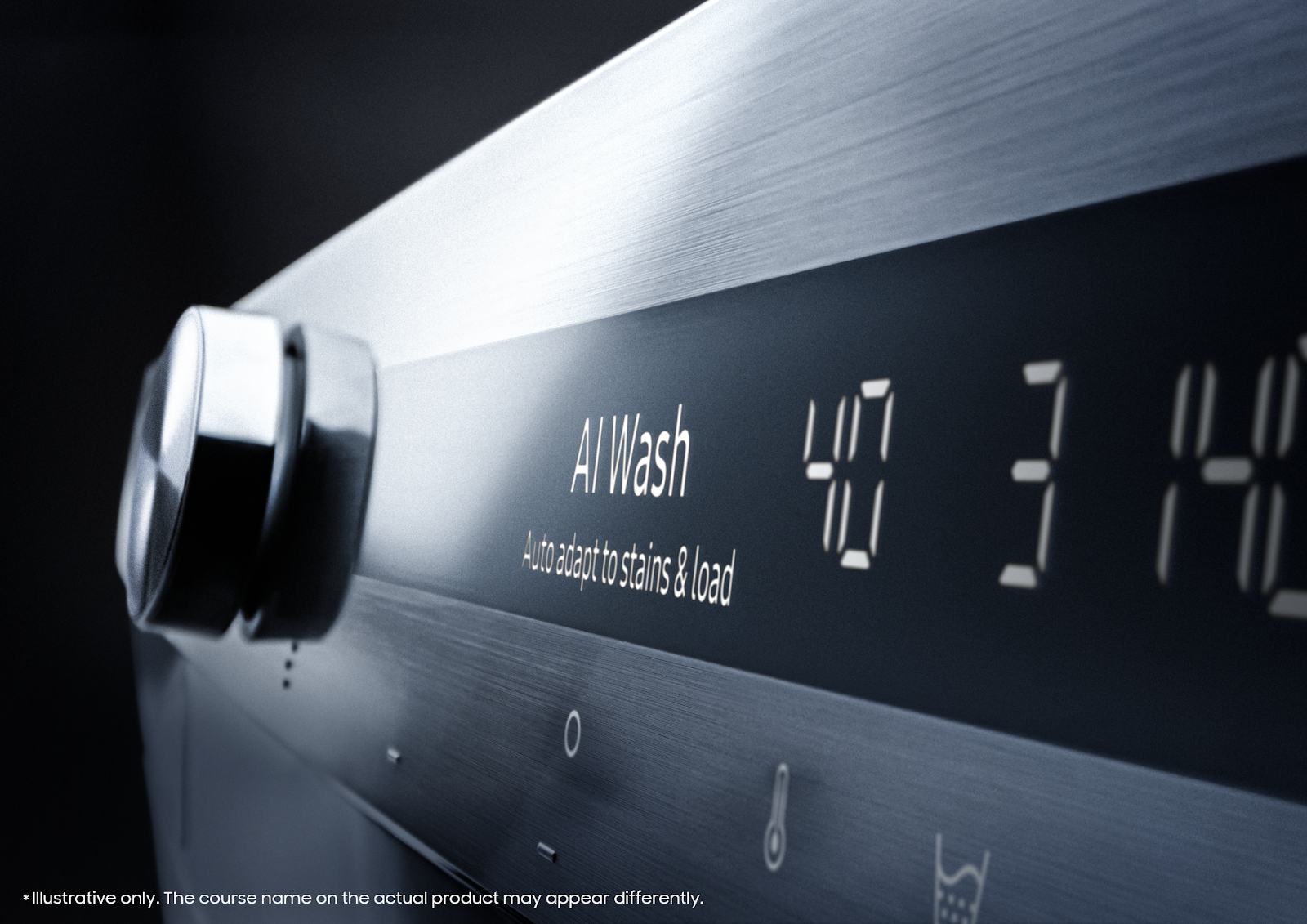 Samsung QuickDrive's sleek AI Control display even learns and memorises your most frequently used wash cycles and settings displayed upfront for easier selection.
This means you won't have to remember what you've used previously and reselect all over again.
2. Keeping your whites looking bright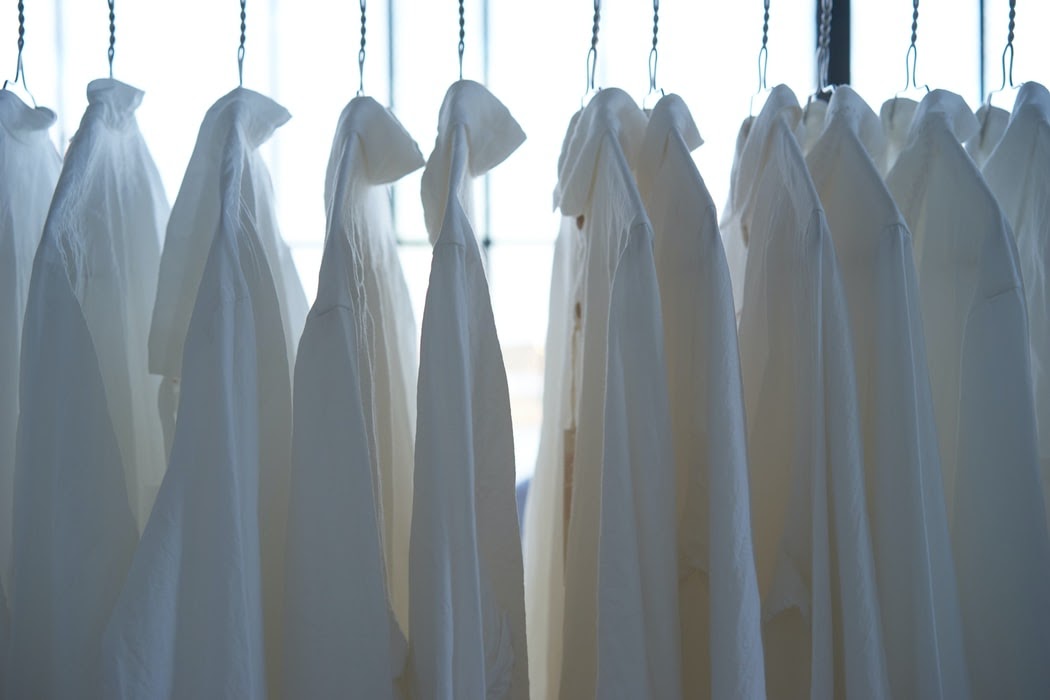 If your white coloured clothes are looking a little gray, brighten them up by adding distilled white vinegar.
All you have to do is add a quarter cup of distilled white vinegar during the last rinse cycle.
Not only will distilled white vinegar whiten your clothes, it will also reduce odour and soften clothes at the same time.
3. Reducing Laundry Wash Time
On days where we have little time to spare and need clothes washed fast, we might resort to washing and tumble drying at half load to save time.
Alternatively, some might hand-wash selected pieces of clothing to save time instead of sitting through an entire wash cycle.
However, you can cut your laundry time in half without compromising on cleaning performance with Samsung QuickDrive washers.
Half the washing time
Perhaps the most valuable feature is its QuickDrive's unique Q-Drum technology which cuts washing time by 50 per cent and even gives you a full clean clean load in just 39 minutes with the "Super Speed Cycle".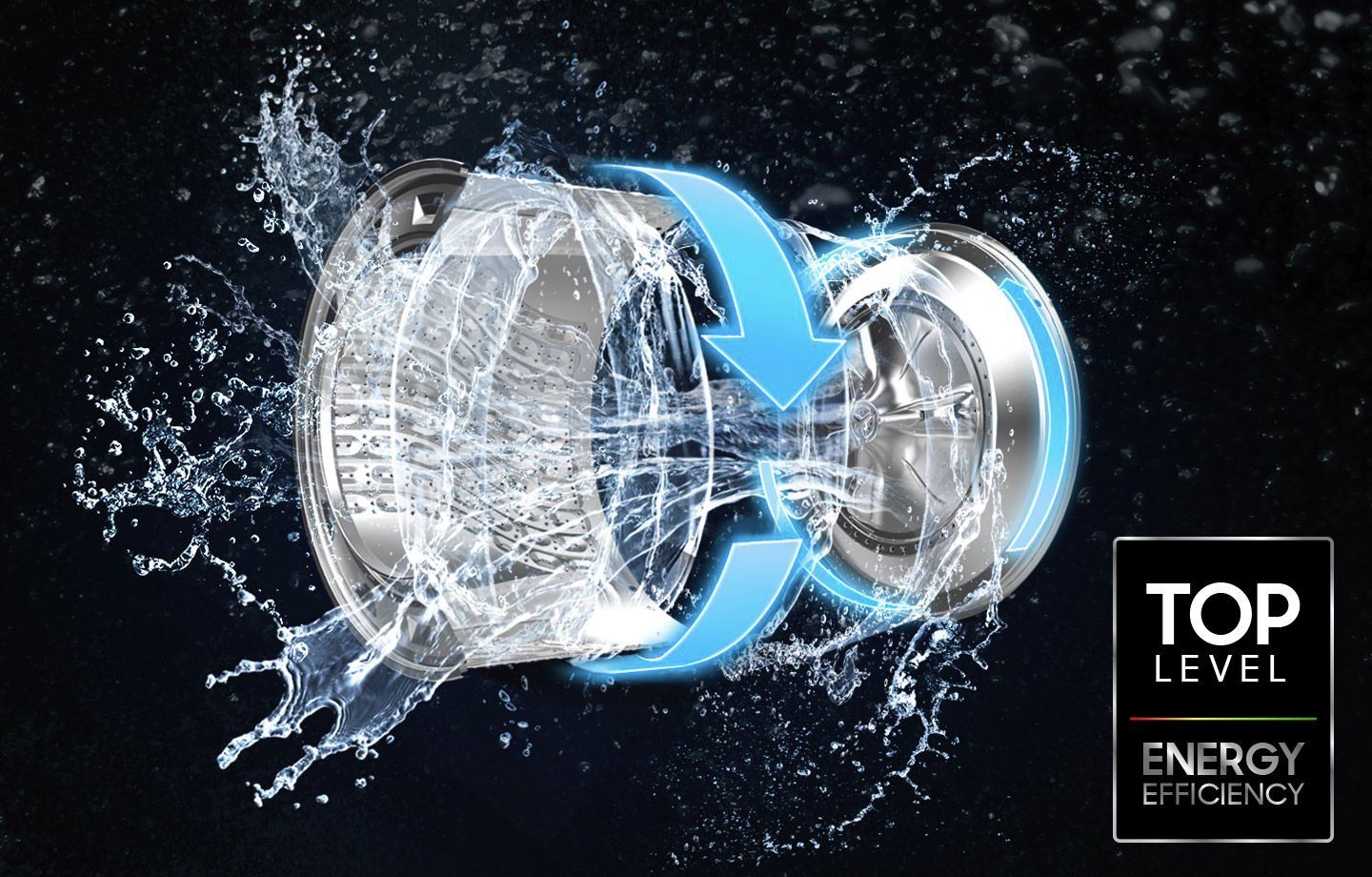 This is made possible by the clever design of having its main drum and backplate rotate independently to create a powerful dynamic duo-force for your laundry. As a result, laundry gets cleaned thoroughly in just half the time while saving up to 20 per cent of energy.
4. Drying damp clothes fast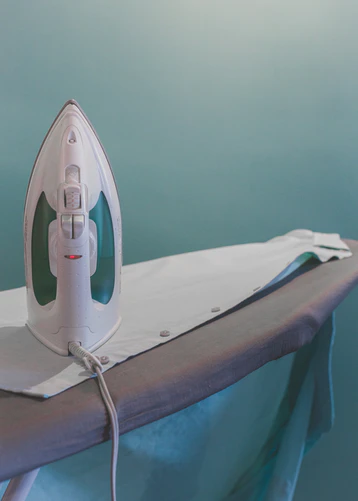 If you're rushing for work but realise your clothes are still damp, here's a little tip. 
Lay your damp clothes on an ironing board and place a dry towel on top of it before ironing it.
This helps to dry your clothes fast without potentially damaging it if you were to place a hot iron directly on it while it's wet.
What happens when it's the rainy season and there isn't much sunlight? One way is to invest in Samsung's Heatpump Dryer for a more reliable method to get 100 per cent fresh and dry clothing all the time. 
Thankfully, Samsung's dryers are Five Ticks Energy Efficiency rated, which means it saves energy and will not put a dent in your wallet. With Heatpump Technology, overall energy is reduced by heating air without using electricity and recycling warm air.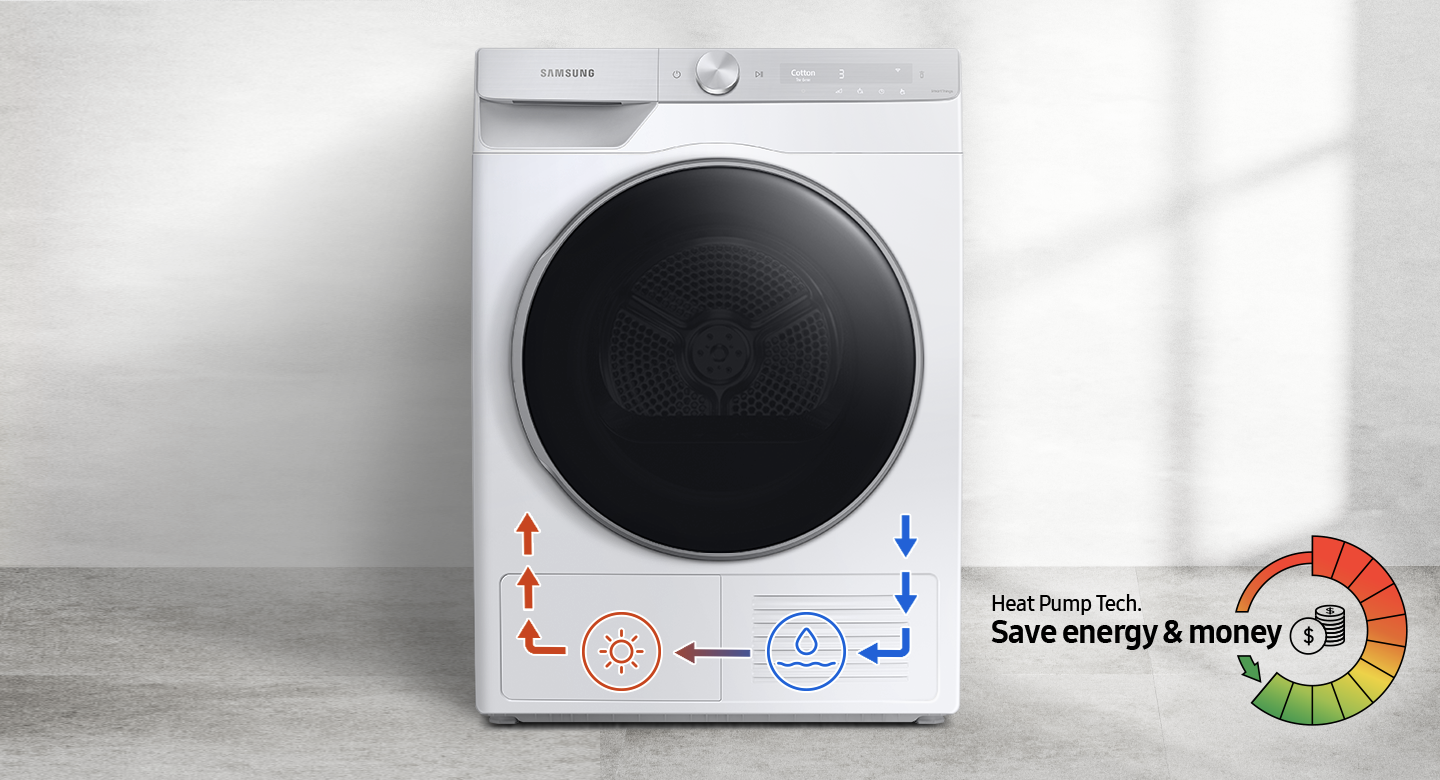 Furthermore, the dryer's intelligent Optimal Dry system uses three smart sensors to ensure the best performance while protecting your clothes:  
Temperature Sensor monitors and manages heat levels to prevent overheating and damaging clothes

Moisture Sensor continuously monitors the humidity level to optimise drying time and energy usage

Heat Exchange Cleaning Sensor provides regular maintenance reminders to ensure the best drying performance and improve dryer longevity
5. Removing stains
Mix equal parts of vinegar and baking soda together. Next, apply the mixture to the stain and gently rub it in. 
Wash your clothes in the washer as per normal, and once it's done it should look as good as new.
Samsung QuickDrive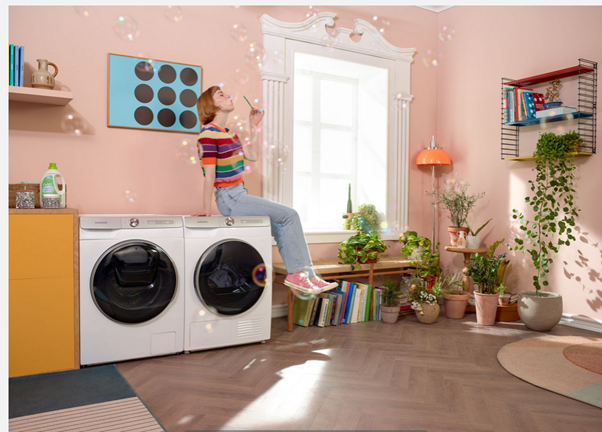 If you're not confident about your laundry skills, consider investing in a washer or dryer that cuts through complexity and does all the heavy lifting for you.
Samsung QuickDrive washers and dryers could be the solution to all your laundry woes as they are powered by AI technology and have improved performance and features to save you time, effort and money.
Their sleek design along with a minimalist and clutter-free AI Control display panel will also blend right into the aesthetic of any stylish home.
Bonus Tip: Manage your laundry from anywhere
For even greater convenience and time savings, manage your laundry remotely using the Wi-Fi Smart Control available on Samsung's QuickDrive Washer via the SmartThings App.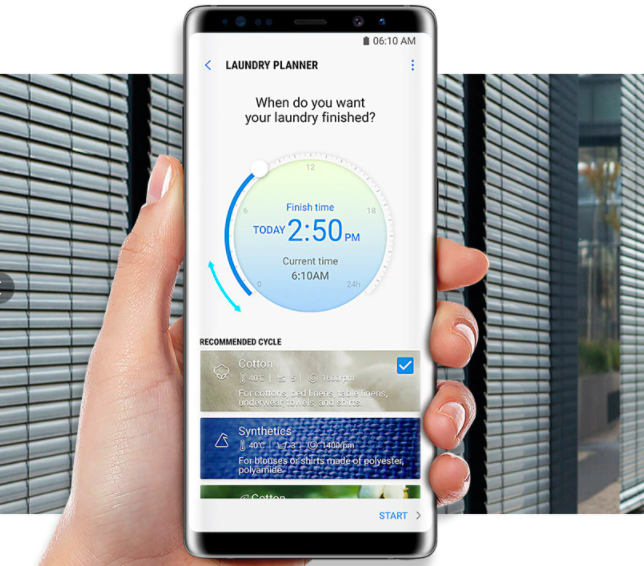 With the Laundry Planner, you can control when to start your wash cycle to ensure that your laundry is washed according to your desired end time. Simply add your laundry into the washer before heading out and then schedule it to complete its wash just as you arrive home.
This means that your laundry will be ready for you when you reach home, instead of sitting in the washer for hours.
If you'd like to find out more about the Samsung QuickDrive washers and Heatpump dryers click here.
This sponsored article in collaboration with Samsung made the writer want a new washing machine.
If you like what you read, follow us on Facebook, Instagram, Twitter and Telegram to get the latest updates.