Follow us on Telegram for the latest updates: https://t.me/mothershipsg
In the early morning hours of June 23, giant panda Shin Shin gave birth to twin cubs in the Ueno Zoo.
Located in downtown Tokyo, the Ueno Zoo was established in 1882 and is one of the most popular tourist destinations in the city.
Mating behaviour between Shin Shin and Ri Ri, the father of the cubs, was observed on March 6.
On June 4, just as the zoo was reopening, the giant panda exhibition was announced to be closed due to the possibility of pregnancy.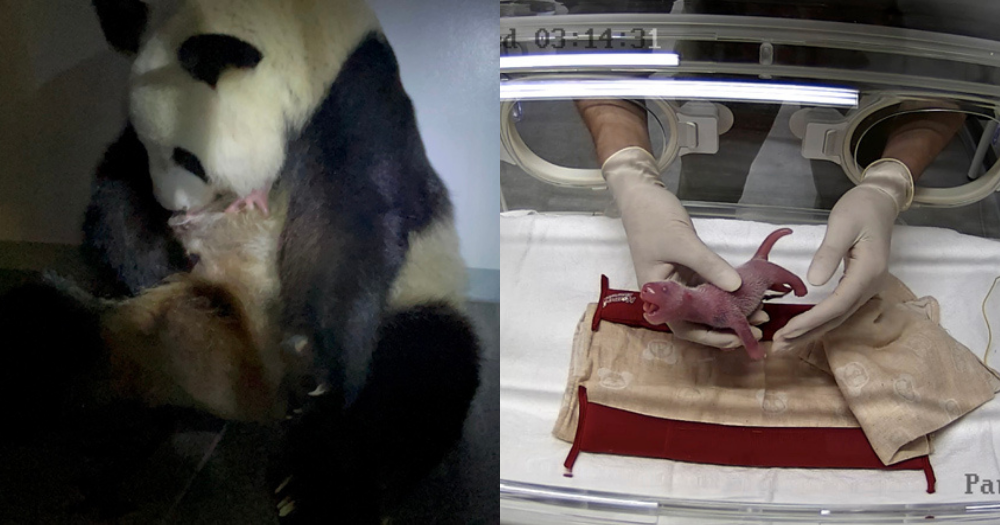 This is the first time that twin cubs have been born at the zoo, BBC reported.
The cubs, whose sex have not been confirmed, are currently unnamed.
According to zoo spokesperson Naoya Ohashi, pandas tend to only care for one cub at a time.
The zookeepers will be caring for the other in an incubator and swapping them so they both get breastfed by Shin Shin.
Moments of birth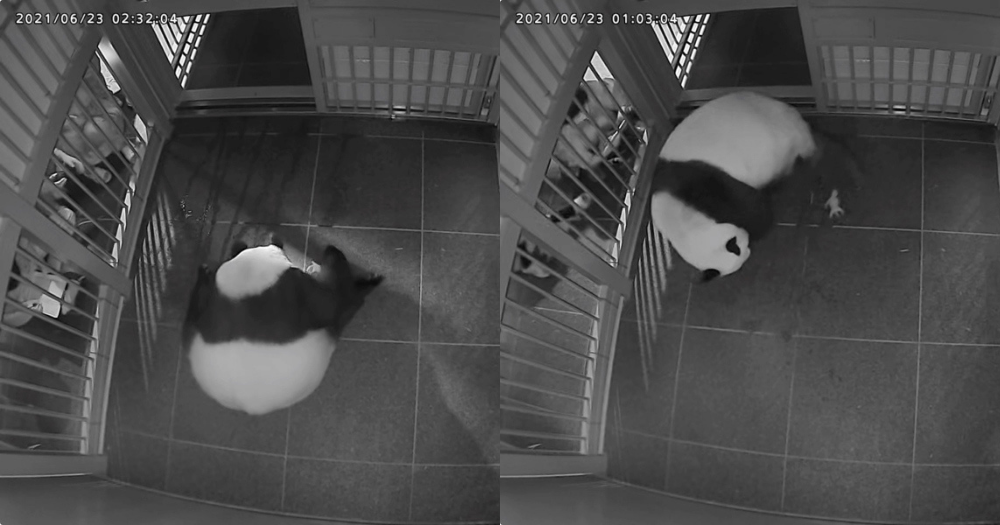 Ever heard the cries of a panda infant?
The Japan zoo uploaded a short Youtube video documenting the moments of birth.
The cubs' loud screams indicate good health, according to Ueno Zoo.
One of them weighs just 124g.
Ueno Zoo will be offering status updates, along with photos and videos, on the condition of the cubs and the mother every Tuesday and Friday at 2:00pm SGT until July 23.
Another addition to the family
Quickly approaching her 16th birthday, Shin Shin was born on July 3, 2005, at the Wolong Conservation Center in China.
This year also marks the 10th anniversary of Ri Ri and Shin Shin's arrival at the zoo in 2011.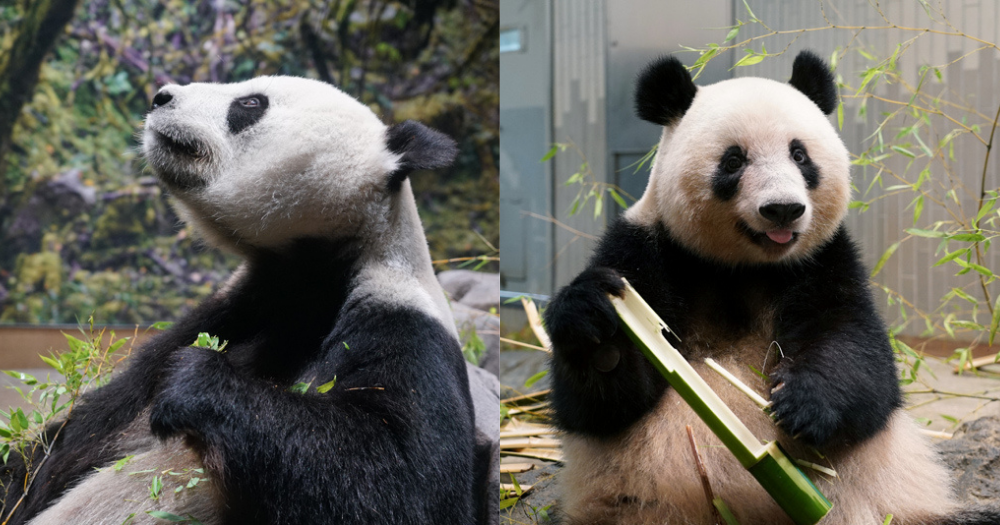 Shin Shin also gave birth to a female cub, Xiang Xiang, in June 2017.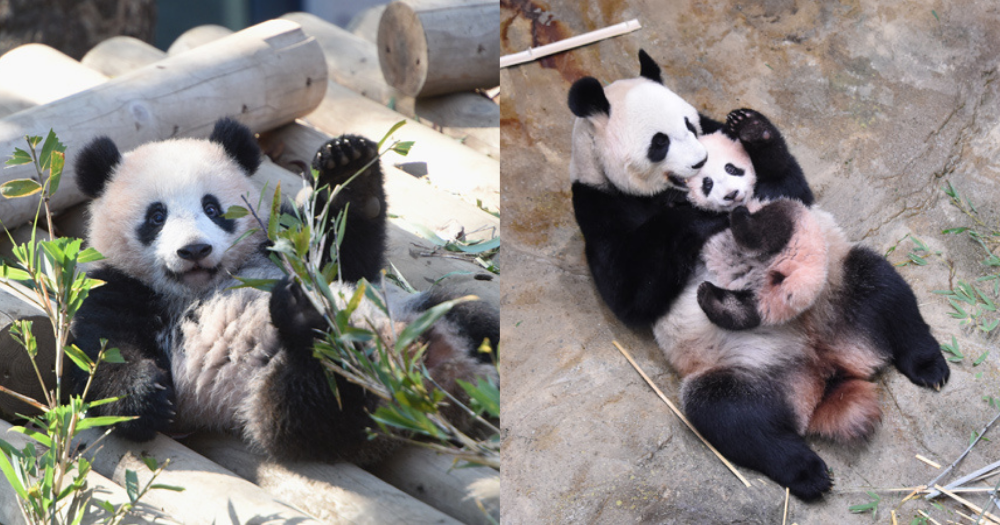 With the announcement of the new pair of cubs, Ueno Zoo also tweeted about the sale of a baby Xiang Xiang stuffed toy.
It weighs 147g, Xiang Xiang's weight when she was just two days old.
【通販より🚚】

シャンシャンが生まれて2日目の重さを体感できるぬいぐるみ

『ほんとの大きさ147g 1,760円(税込)』

すくすく成長し、大きくなったシャンシャンをみると感慨深いですねぇ…!!#TokyoZooShop

#uzoo_g pic.twitter.com/5Su64vCe1G

— 上野動物園[公式] (@UenoZooGardens) June 24, 2021
Mating troubles
Singapore's own pandas, Kai Kai and Jia Jia, have long had difficulty trying for a baby, and it is not hard to see why.
Female pandas only ovulate once a year in the spring, after which they have a narrow window of two to three days for conception to occur.
Many breeding centres and zoos resort to artificial insemination, as some male and female pandas may not engage in natural mating behaviour.
Even caretakers sometimes have issues determining if the female is pregnant, as the panda fetus can be hard to detect with an ultrasound
Pandas may also experience what is called a "pseudopregnancy", where despite exhibiting the signs and symptoms of pregnancy, the female panda might not actually be pregnant.
No longer endangered
In 2016, the International Union for Conservation of Nature reclassified the giant panda from "Endangered" to "Vulnerable".
After 30 years of conservation work, the number of wild giant pandas increased from 1,114 in the 1980s to 1,864 in 2015.
The giant panda's natural habitat is in the mountain ranges in Sichuan, central China, and approximately 600 giant pandas are kept in captivity today.
Top images from Ueno Zoo

If you like what you read, follow us on Facebook, Instagram, Twitter and Telegram to get the latest updates.