Follow us on Telegram for the latest updates: https://t.me/mothershipsg
Marine pollution is one of the greatest threats to marine life across the world.
But one paddler crab turned the tables (or slipper) by hitching a ride on a marine pollutant.
Just keep floating
Kelvin Lai spotted the strange sight while kayaking along the National Service Resort & Country Club (NSRCC), and shared his pictures on the Singapore Wildlife Sightings Facebook group.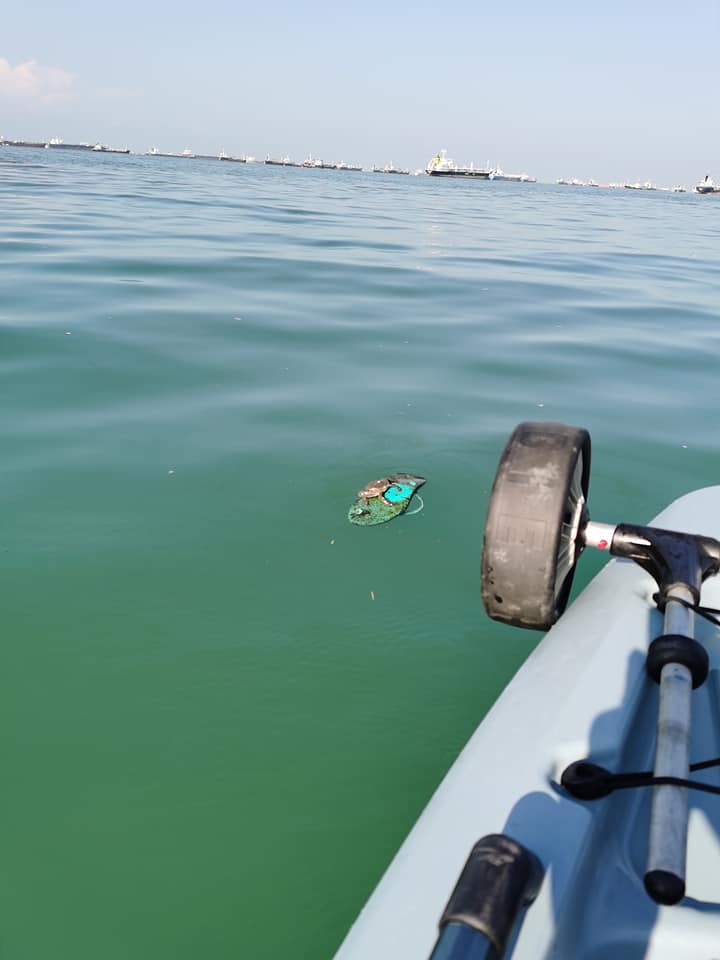 From afar, one might mistake the crab for a frog due to its paddle-shaped legs.
The one of what used to be a pair of turquoise slippers appeared to be drifting on the waters for quite some time, based on the growth of algae.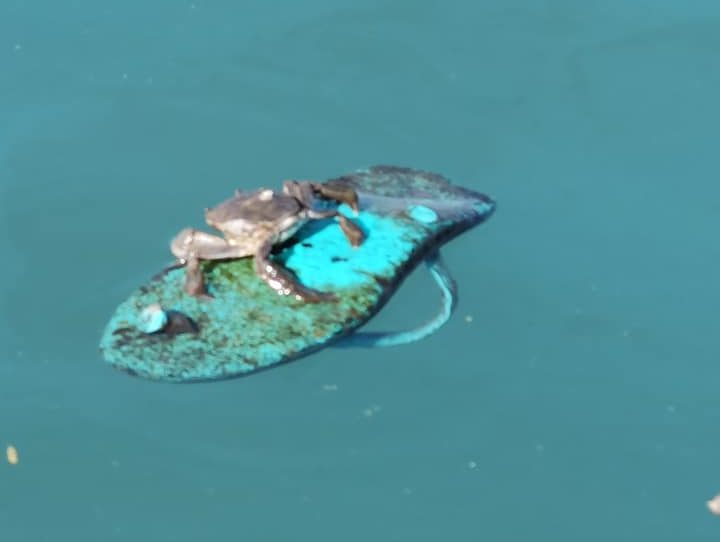 Unfazed, the crab perched on the underside of the slipper, looking out towards the sea.
It did not appear to notice Lai, who paddled by to snap a shot of this curious creature.
In response to Mothership's queries, Lai said the crab was still alive at that time.
Paddler crabs are able to paddle for short distances but this one appears to be out in the open waters -- a long way away from the shore.
Despite being a pollutant, the slipper was able to offer the crab a little respite in its journey, but the next animal might not be so lucky.
Read more

Top images by Kelvin Lai.
If you like what you read, follow us on Facebook, Instagram, Twitter and Telegram to get the latest updates.