A 52-year-old man and a 42-year-old woman died on June 9 following an accident on the Pan Island Expressway in the direction of Changi Airport at around 8:45am.
The deceased were the rider and pillion of a motorcycle that crashed into the back of a car, following a chain collision on the right-most lane of the expressway.
The man was pronounced dead at the scene by paramedics, while the woman died from her injuries after she was conveyed unconscious to Tan Tock Seng Hospital.
Video footage of the aftermath of the accident showed a pair of legs protruding out of the broken rear window of a white car.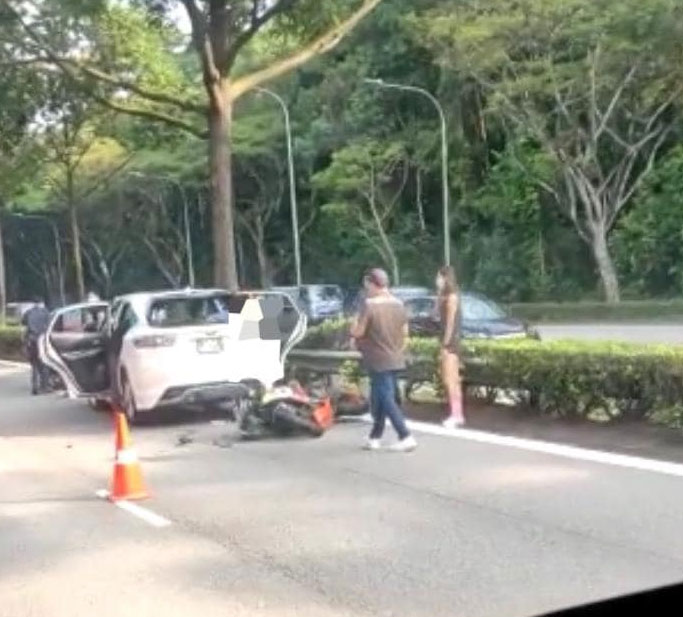 It appeared that one of the motorcycle riders had crashed through the rear window and into the back seat of the car.
Another rider was seen on the ground about 5m in front of the car that the motorcycle had crashed into.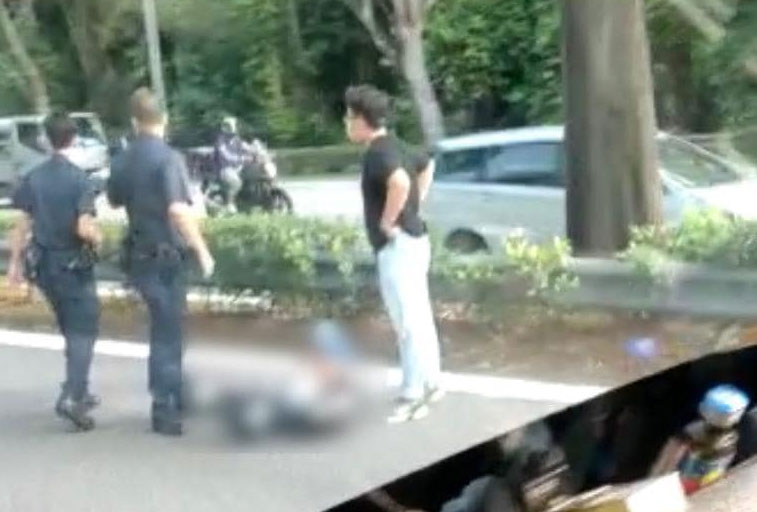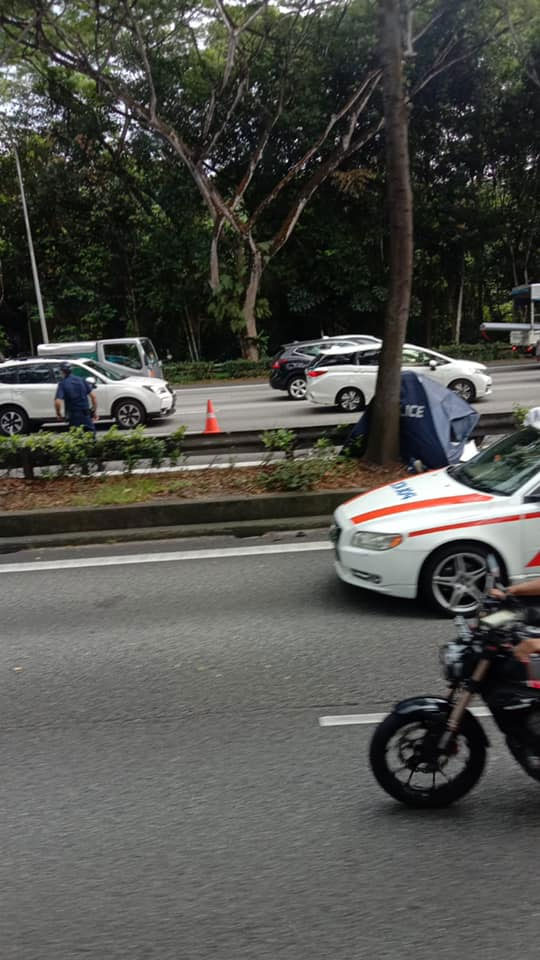 Photos via
If you like what you read, follow us on Facebook, Instagram, Twitter and Telegram to get the latest updates.