The police have arrested a man in relation to a case of voyeurism at Compass One.
This comes after a Facebook post by a witness of the alleged incident went viral online.
In response to Mothership's queries, the Police said they were alerted to a case of voyeurism at 1 Sengkang Square on June 7 at 4:49pm.
A 36-year-old man was arrested subsequently in relation to the case.
Police investigations are ongoing.
What happened
The member of public who wrote the post said he witnessed a man filming under a woman's skirt at Compass One while on the escalator.
He claimed that the man had looked around to check that he was not watched.
The member of the public claimed to have caught a glimpse of the footage on the man's phone and confronted the alleged perpetrator, who denied his actions.
He then filmed a video of the confrontation with the alleged perpetrator walking away.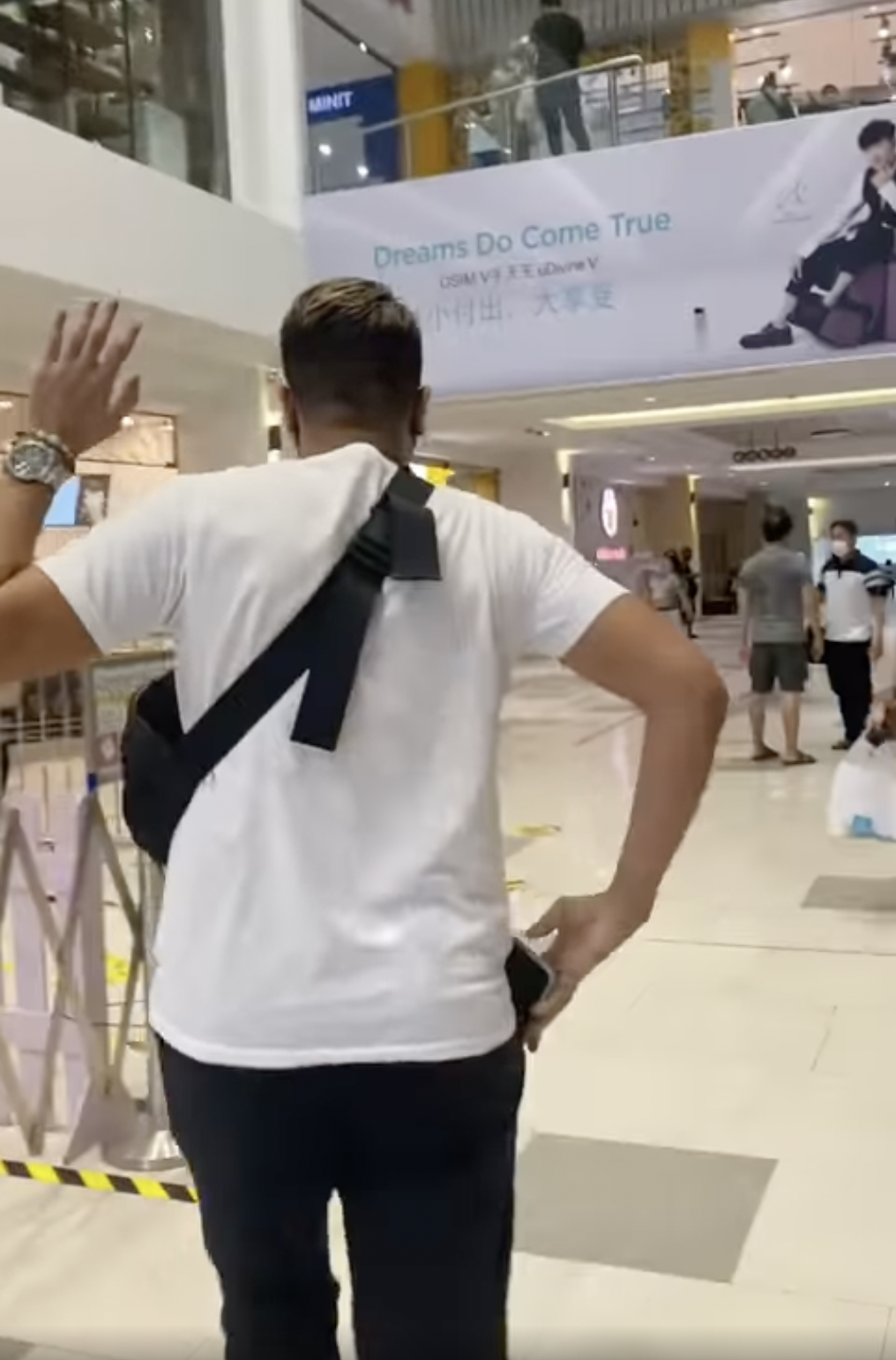 The member of public claimed that the victim "wasn't aware what was going on and look shocked when I told her she was being filmed".
In his post, he sought Facebook users' help in identifying the alleged perpetrator and woman in question. He later added an update saying that the woman in question has contacted him.
The post has since garnered over 1,100 shares in two days, and reactions to it have been mixed.
Some have applauded the member of public for "taking action".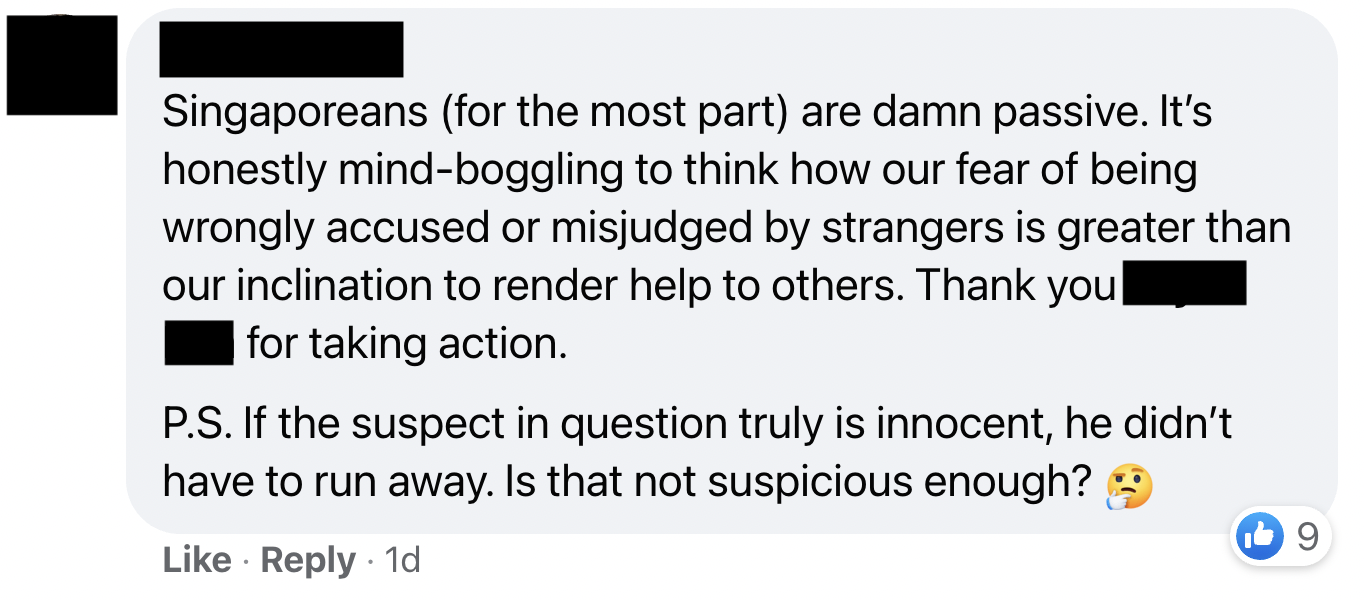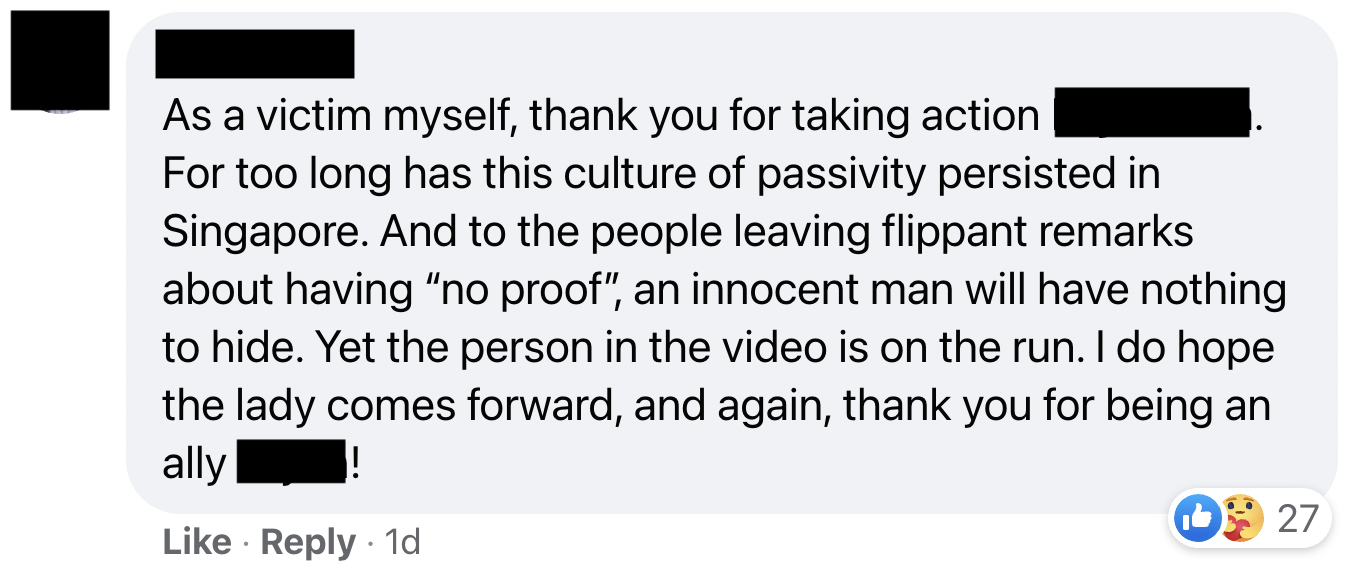 Meanwhile, others berated him for accusing and harassing the man without showing any evidence of his wrongdoing.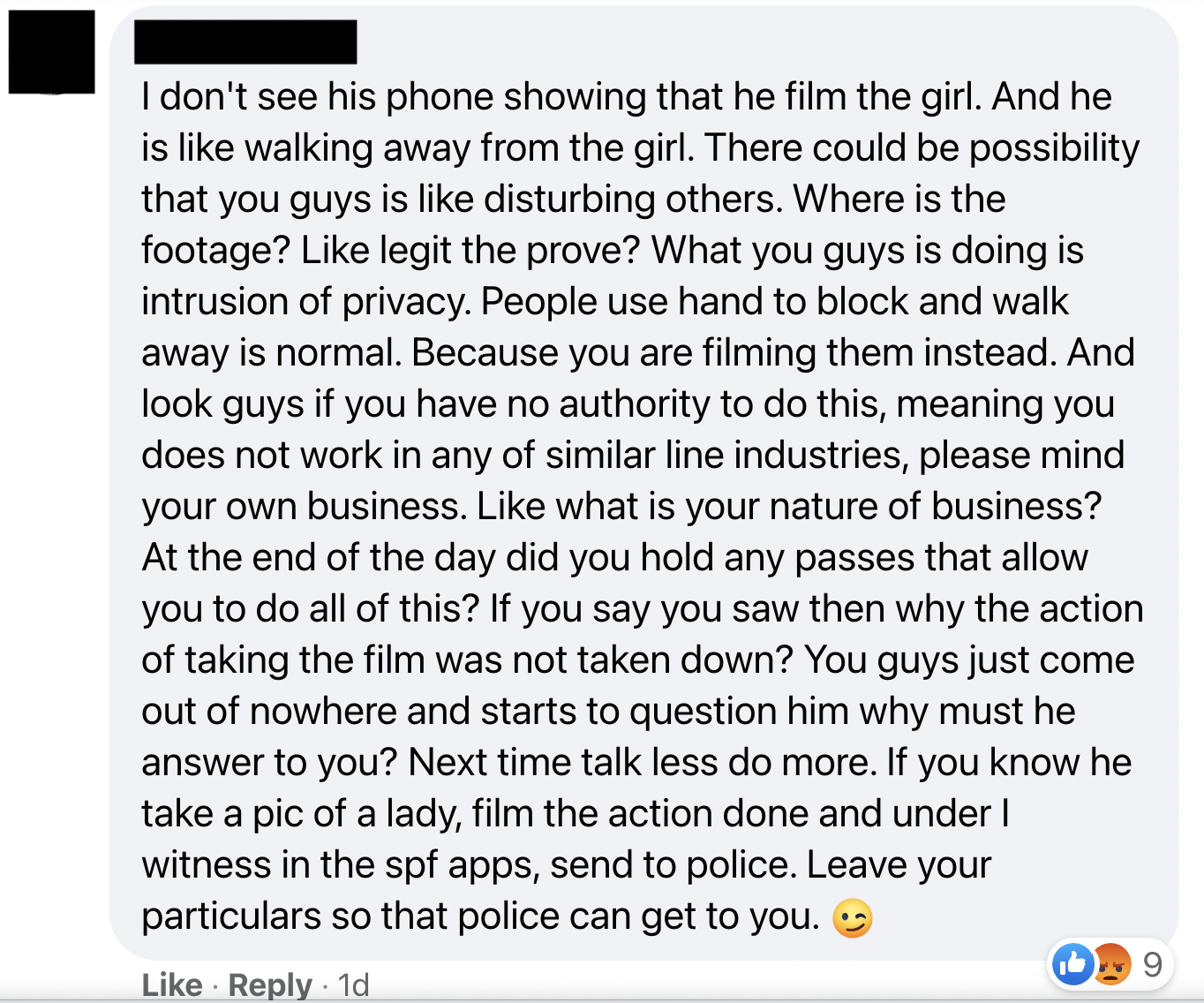 One person claimed that he was at Compass One during the incident and witnessed the entire confrontation.
The person said that the alleged perpetrator did not bother to explain or defend himself and immediately ran away when the member of public filming him called the police.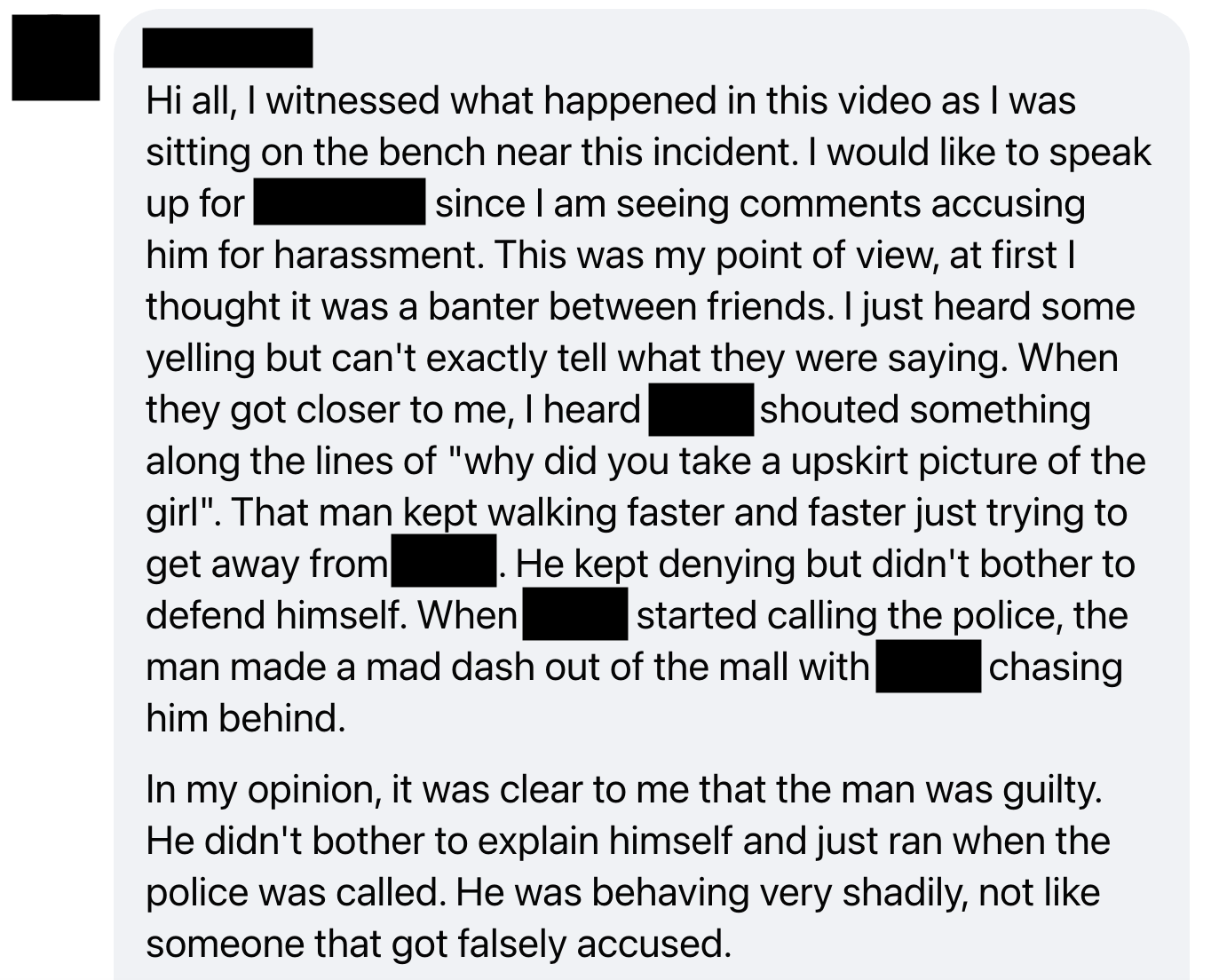 Top photo from Facebook
If you like what you read, follow us on Facebook, Instagram, Twitter and Telegram to get the latest updates.