Follow us on Telegram for the latest updates: https://t.me/mothershipsg
A reduction in business due to the Phase 2 (Heightened Alert) measures, as well as personal and familial woes, have not stopped a 65-year-old makcik (aunty in Malay) with "walking difficulties" from doing her best to give back.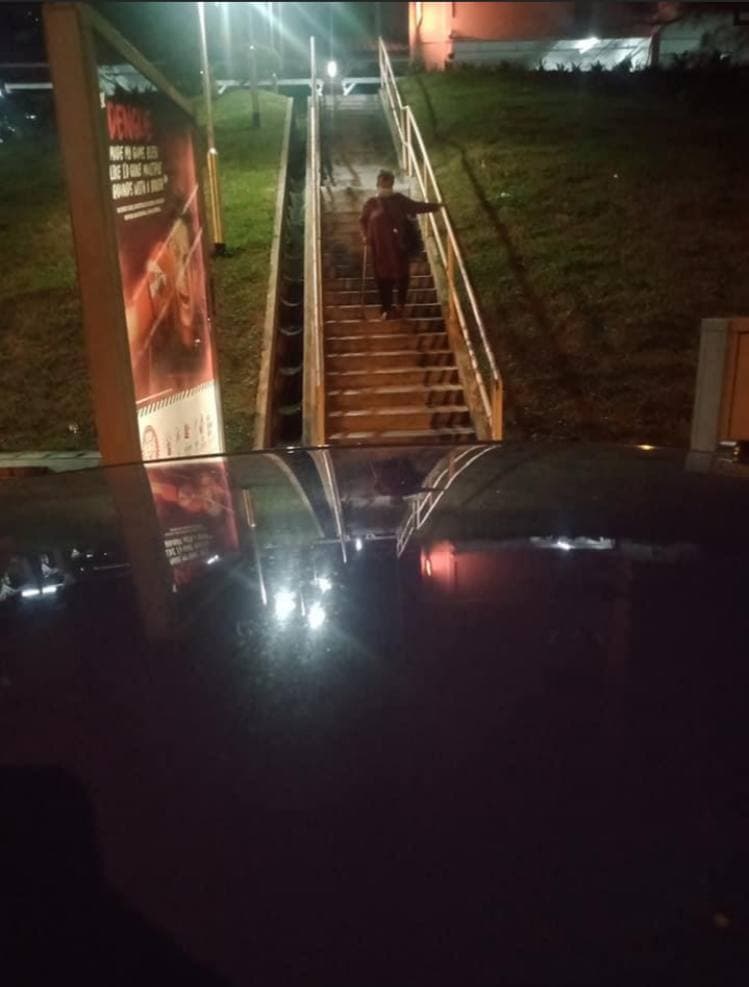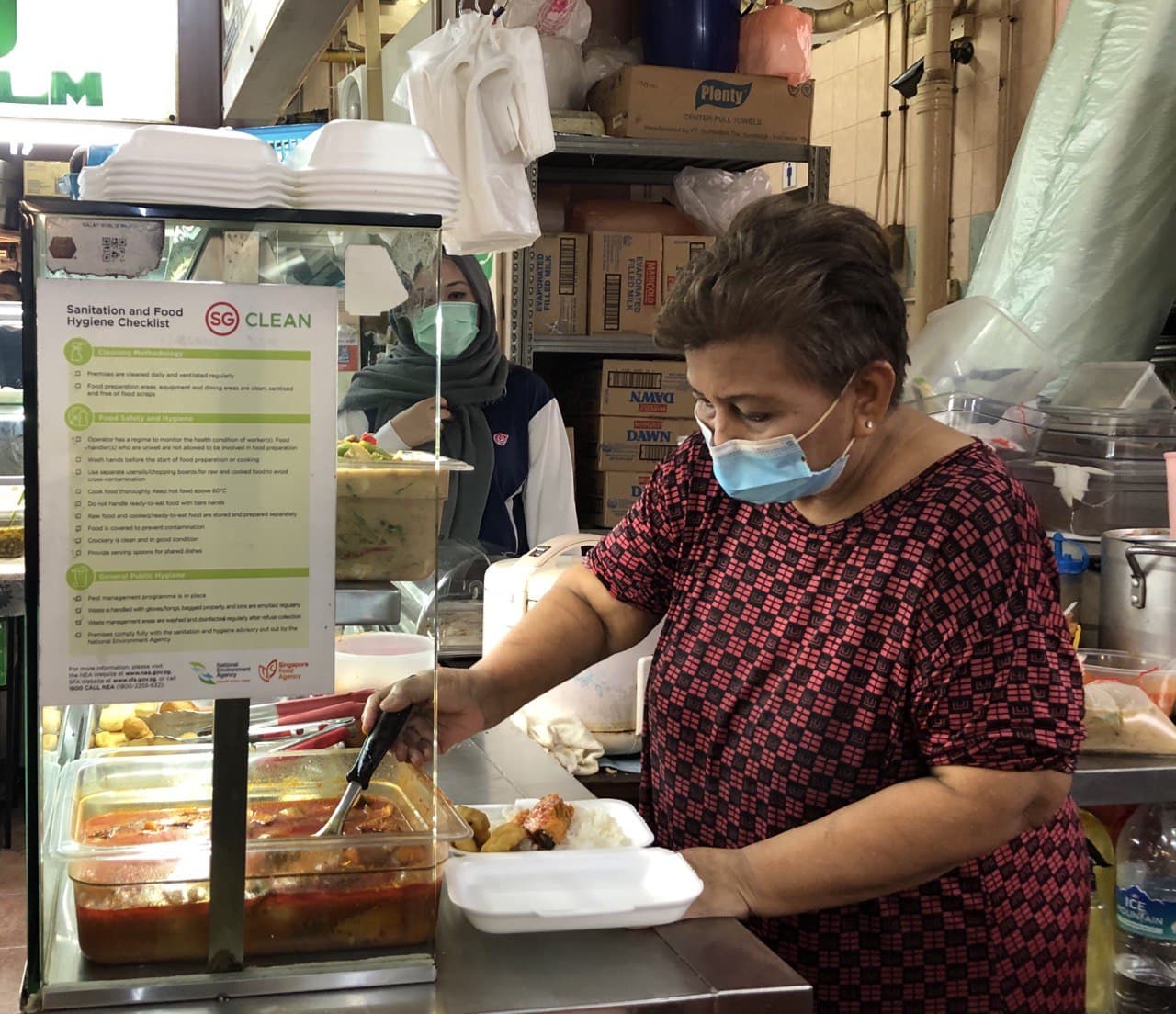 A taxi driver, who only wanted to be known as Ng, took to Facebook to highlight the elderly lady's plight in a Tuesday post (June 8).
In doing so, he hoped to rally the public's support for the elderly lady's flailing business in Jin Biao Coffee Shop at Block 136 Potong Pasir.
"Kind and good hearted"
According to Ng, he first crossed paths with Nisah in 2018.
Nisah had flagged down Ng's taxi. She was heading to her stall in Potong Pasir then.
At the same time and location the next day, Ng ran into Nisah once again and sent her to work.
Thereafter, the pair fell into a regular arrangement, where Ng will frequently shuttle her from her place of residence in Teck Whye to her stall across the island.
Ng told Mothership that Nisah was 'kind and good hearted', and that she was always ready to extend help to those who needed it.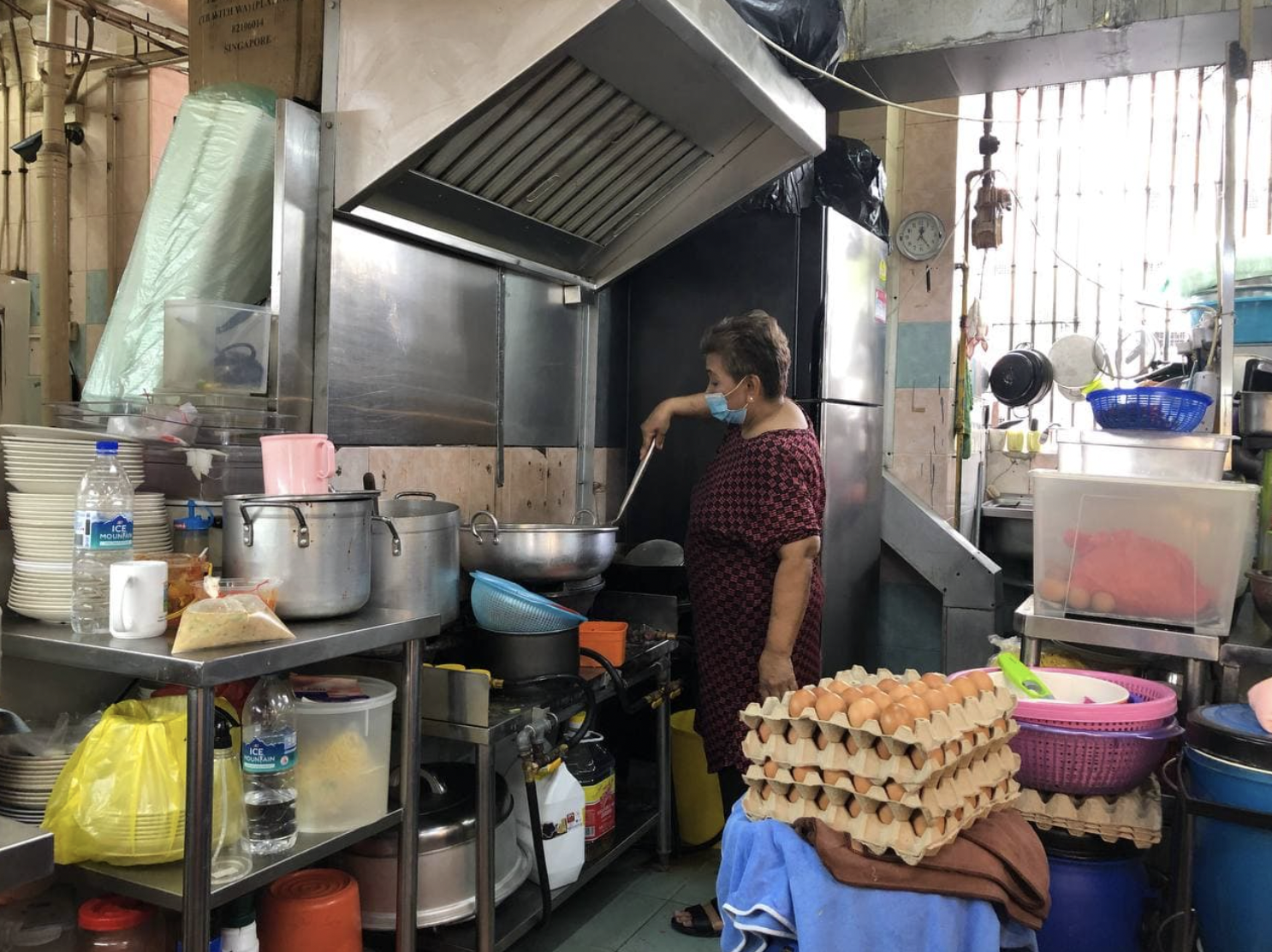 On days where business was poor, Nisah would frequently donate the unsold food to the mosque instead of throwing it out.
There have been instances where business was so bad that the elderly lady could not make enough to cover her daily rental cost.
This, however, did not stop her from helping a disadvantaged man in the Potong Pasir neighbourhood, according to Ng.
Whenever she encounters the man, Nisah would give him some food and money.
When Mothership paid Nisah a visit at her stall on Wednesday (June 9), the elderly stall owner confirmed that the man will appear at the coffeeshop at least three times a week looking for assistance in the form of makan (food) or money.
Nisah said that the man had no living kin, lived alone and was unemployed. He depended on her and other stall vendors in the vicinity for food.
Mothership also observed that the elderly woman allowed two of her friends to enter her stall and help themselves to the food, at no charge.
One of them was an elderly woman who said she would regularly volunteer to assist Nisah with menial tasks like slicing onions to pass time.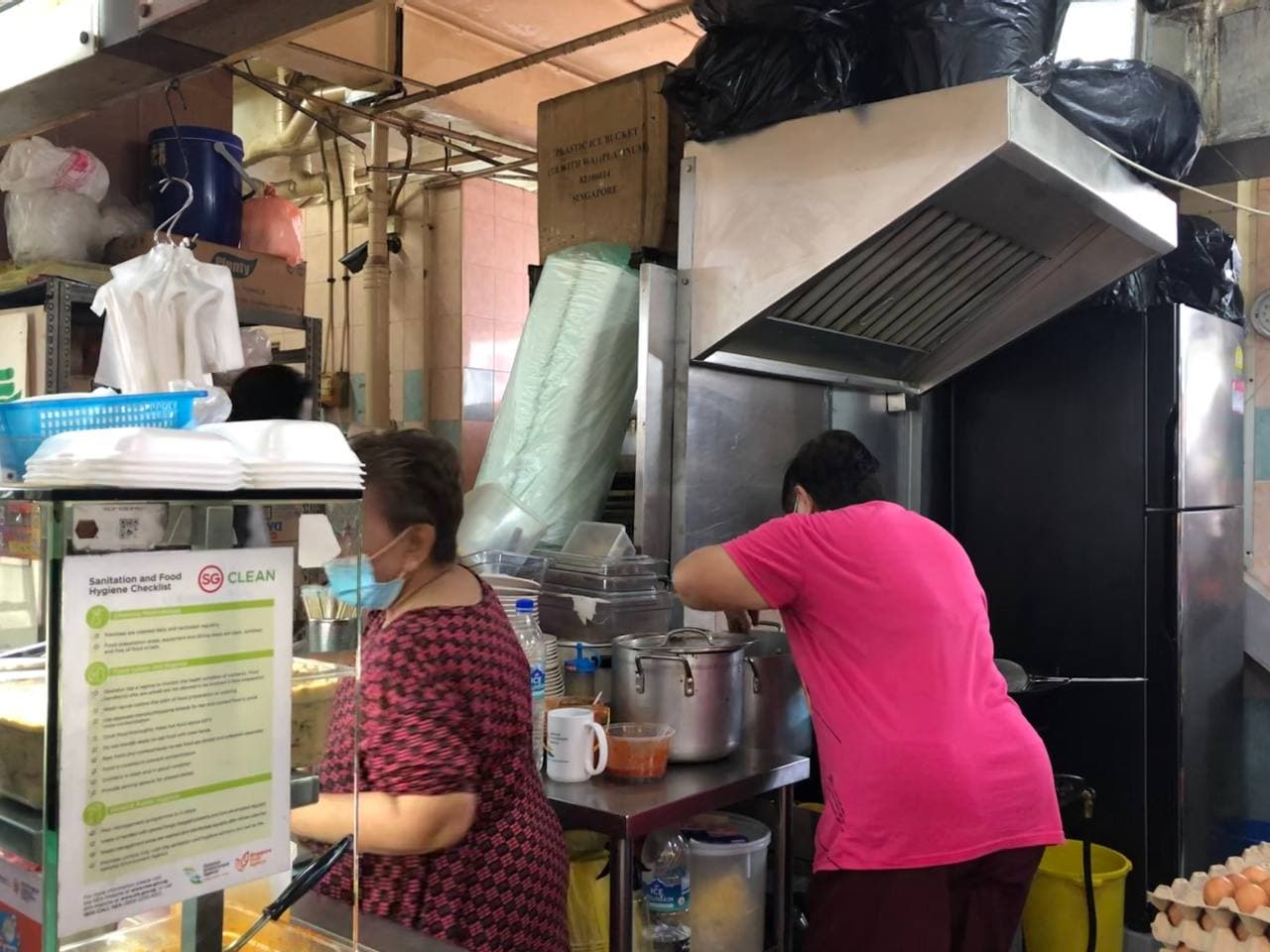 Ailing business
Nisah serves up the usual Malay fare like Nasi Lemak, Mee Siam, Mee Goreng, Mee Rebus and Mee Soto.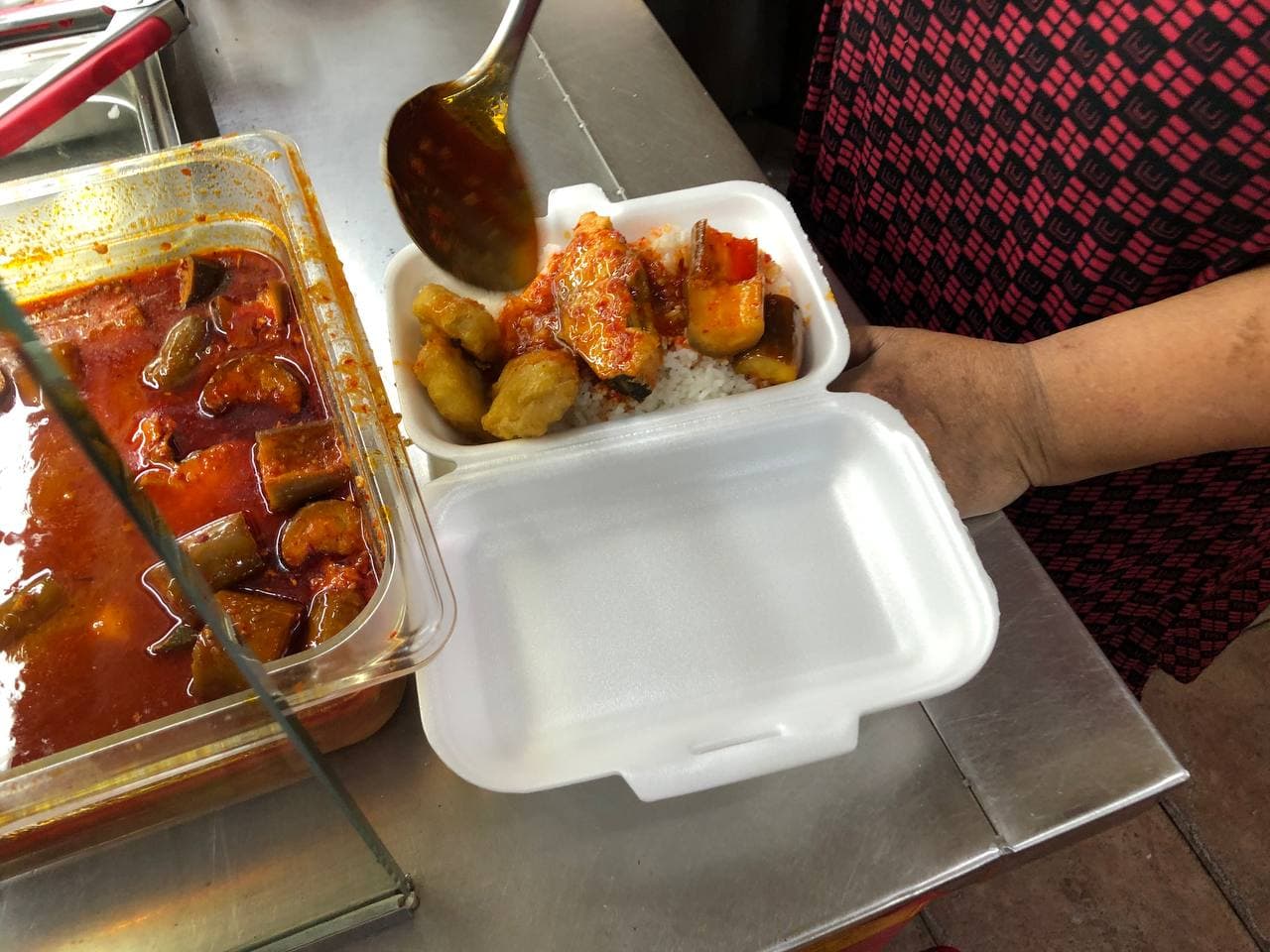 Ng said Nisah's ailing business would often be a talking point on their daily journeys.
Like so many Singaporean hawkers, Nisah practices an "old, traditional style" and chooses not to engage in food delivery platforms.
She relied solely on foot traffic from the nearby office staff for business.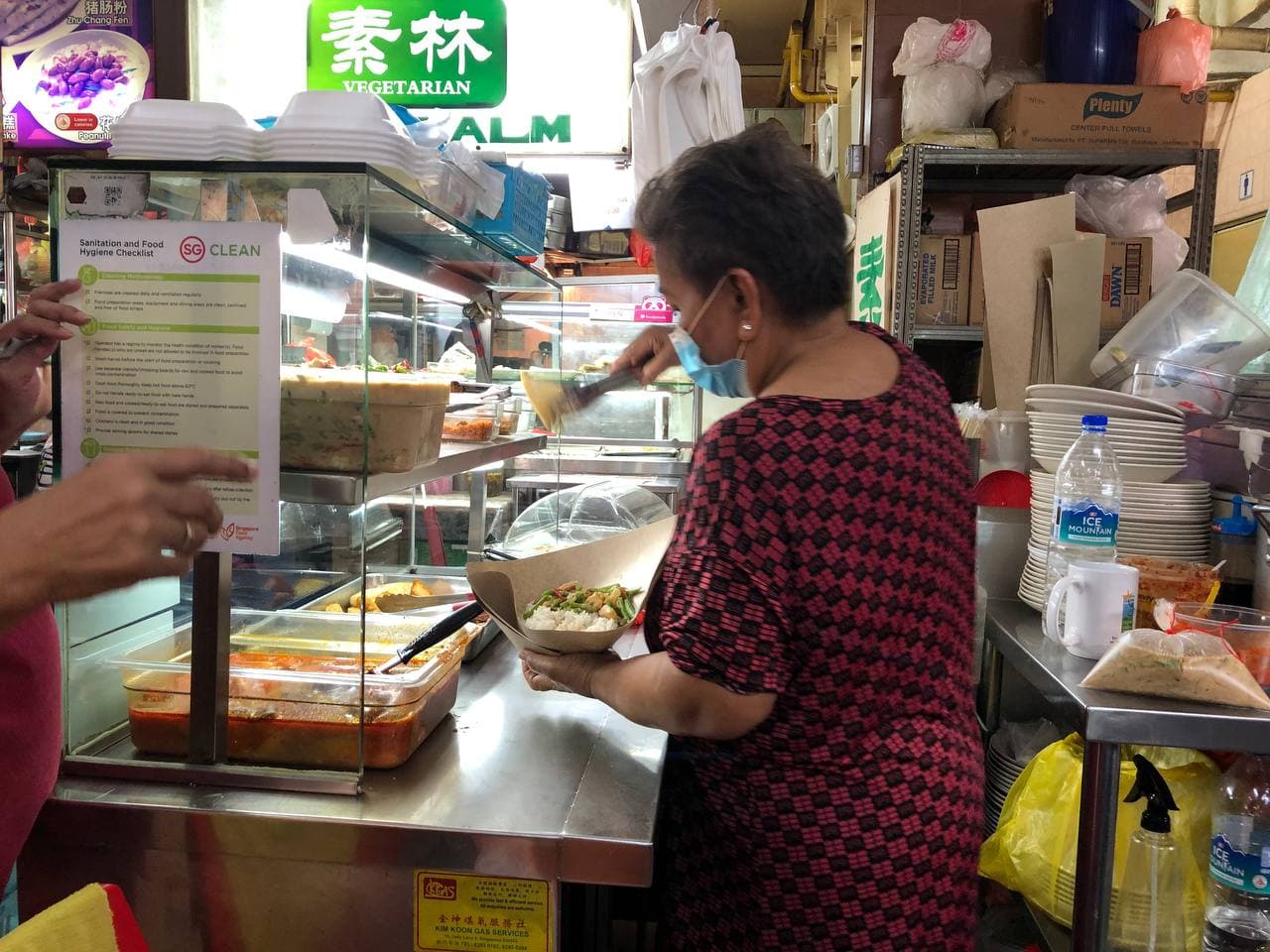 However, Nisah's business has been "hit badly" by the work from home measures, according to Ng.
Ng shared that there have been instances where Nisah was unable to afford her taxi fares.
Going by the metre, each journey would cost around S$22, which Ng said he would round down to S$20.
When times were particularly bad, the outstanding transport costs would roll over and amount to over S$100.
Nisah would then be reduced to waiting for her CPF retirement payout in order to clear her debts.
Notwithstanding restrictions brought about by the pandemic, Nisah's stall location is rather ulu (secluded) and business for Nisha's stall and the surrounding stalls was slow during lunch hour.
Located in Jin Biao Coffee Shop, her stall was situated behind a drinks stall, and customers would have to walk around it to get to her stall. A pillar was partially blocking the view to her stall front too.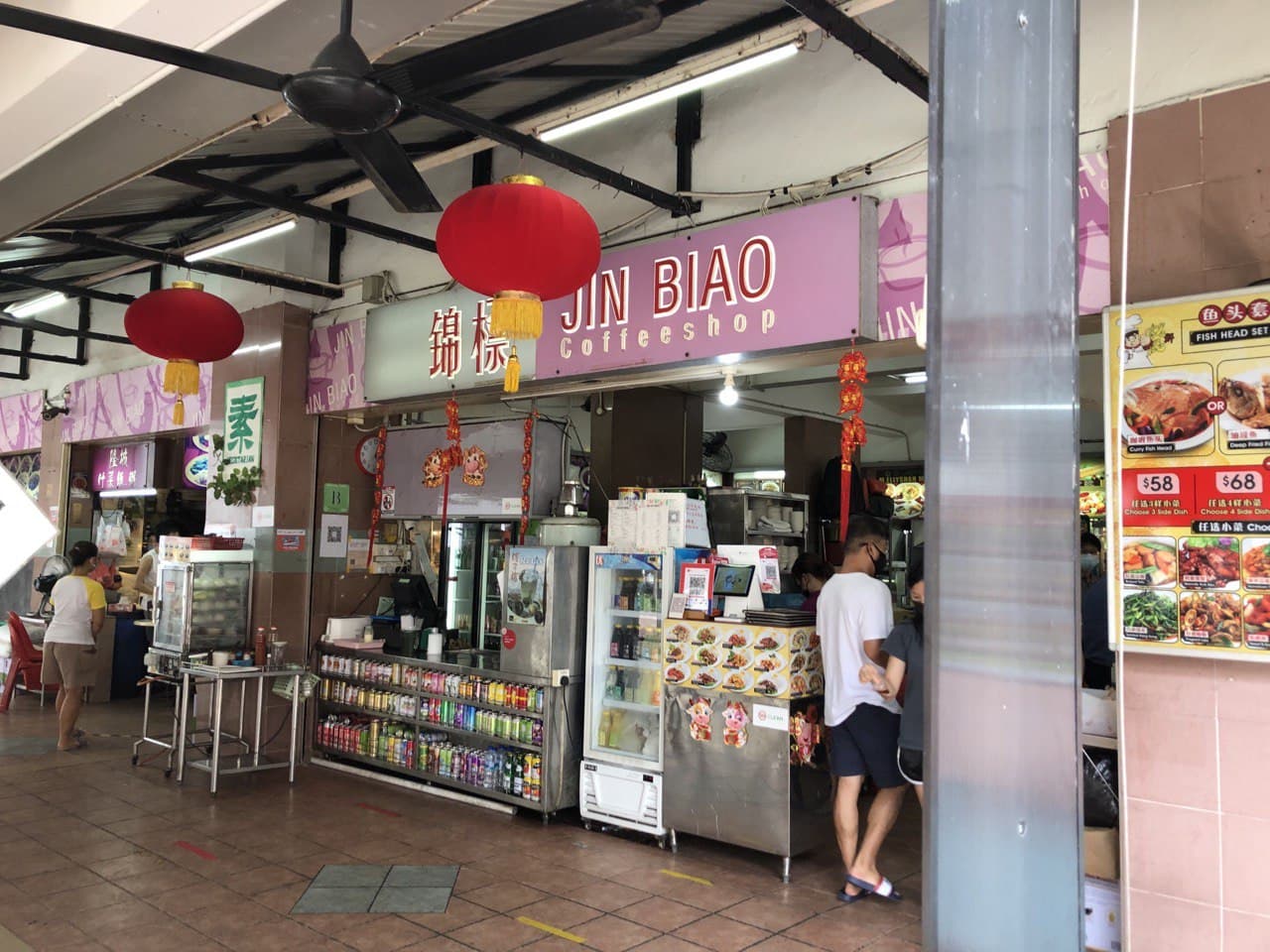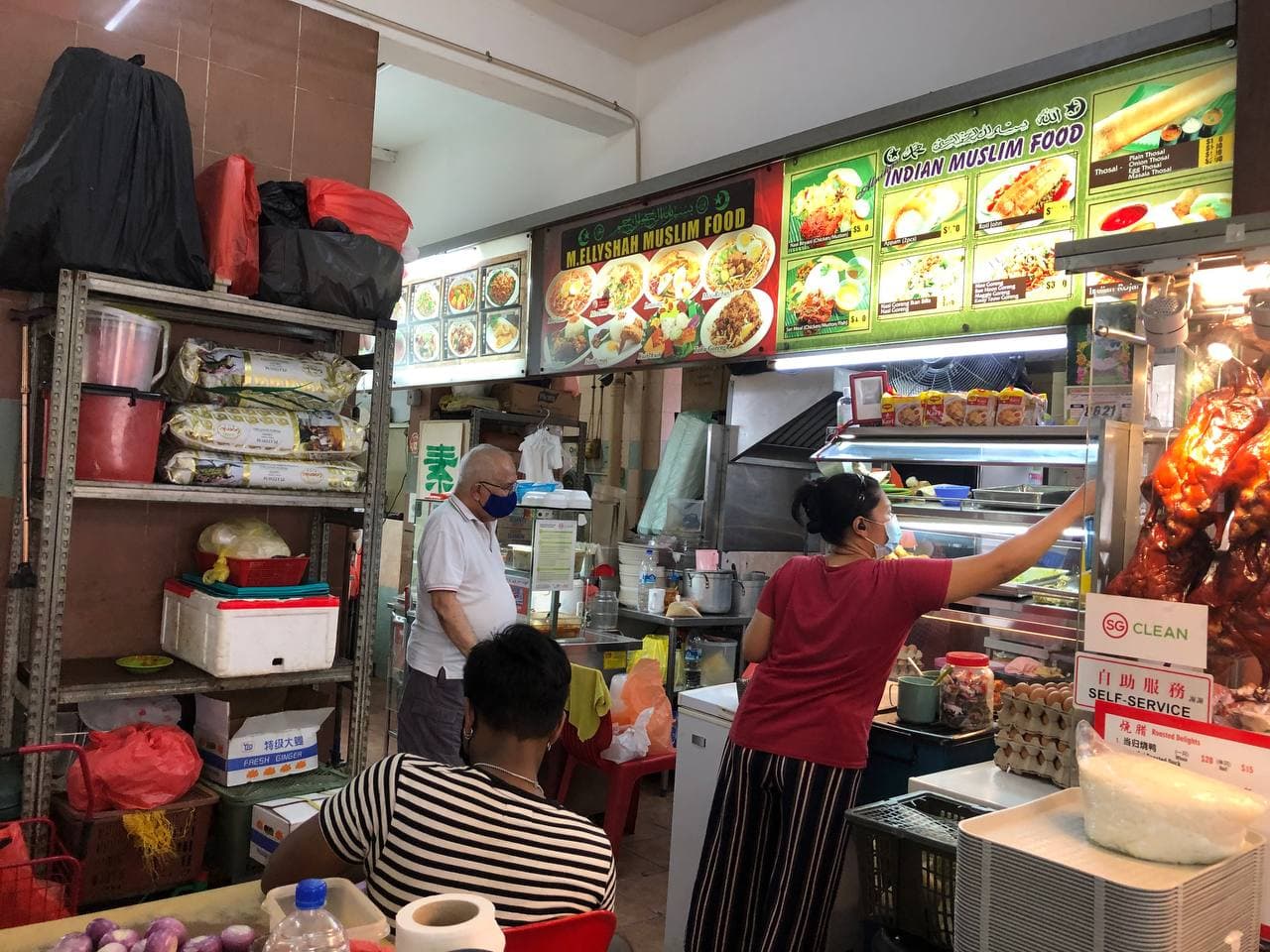 Nisah's brother said that despite the stall's 14-year-long history in Potong Pasir, many were unaware of its existence.
Personal and familial woes
According to Ng, Nisah operates the stall alone despite her "walking difficulties".
"Just imagine, with her leg issue, she need[s] to prepare food, cook food, and serve customers all by herself."
This, perhaps, was something that stood out the most to Ng, who witnessed the aged Nisah taking slow and careful steps down a long flight of stairs every single morning as she made her way to his vehicle with the help of a walking stick.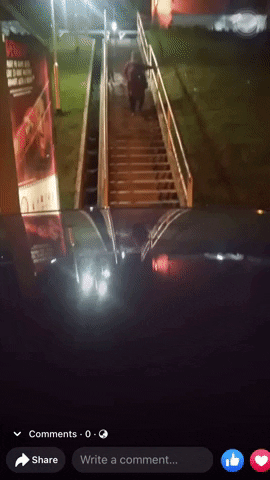 At the stall, Nisah was seen going about her daily work with a noticeable limp in her gait. She also leaned on nearby surfaces for support.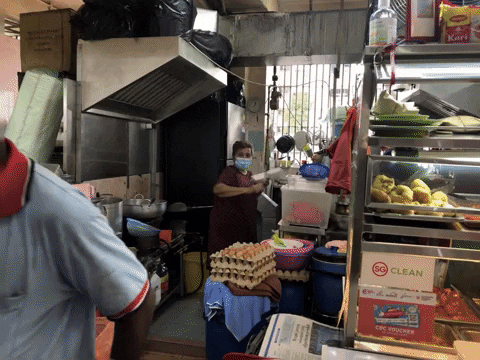 She shared that her walking difficulties were from an injury from a hard fall around 30 years ago.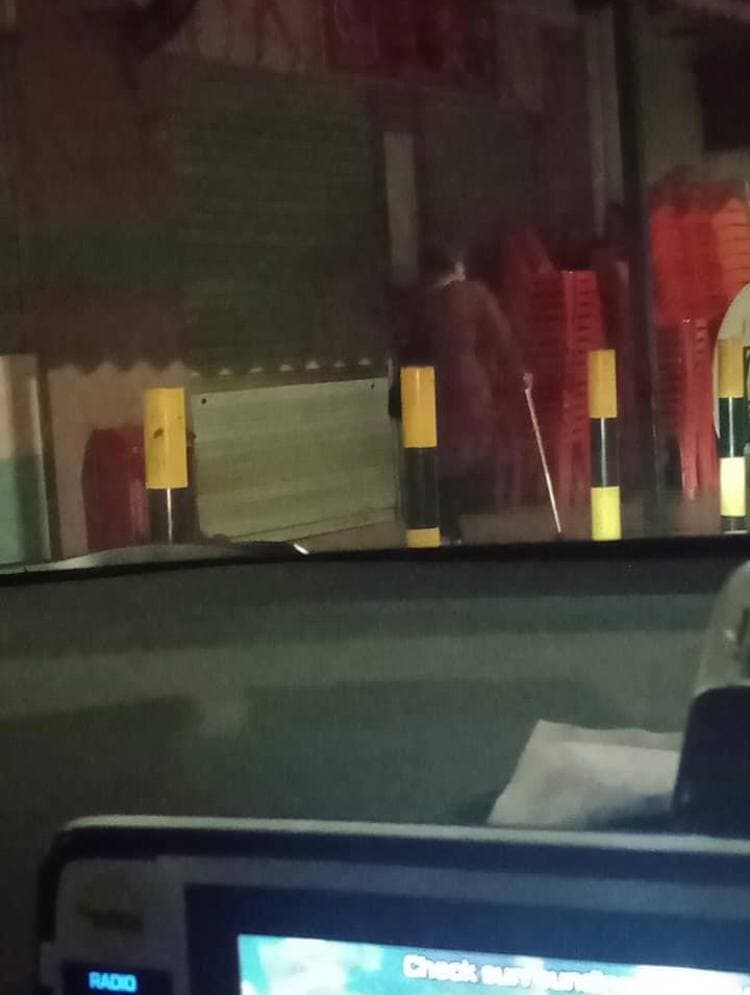 According to Ng, Nisah does not ask for money from her children, and she faced other difficulties at home as well.
A widowed mother of two sons and one daughter, one of her sons had passed away from a motorcycle accident, leaving behind an 18-year-old grandson in her care.
Besides supporting her grandson, Nisah said that she tries to help out with her daughter's family finances.
Ng shared that Nisah's daughter, whom she currently resides with, had experienced a pay cut due to the pandemic.
The sum of these factors had perhaps compelled the taxi driver to share Nisah's plight, with the hope that "everyone will support her".
Support from the public
At around 12pm, most of the food had been sold out.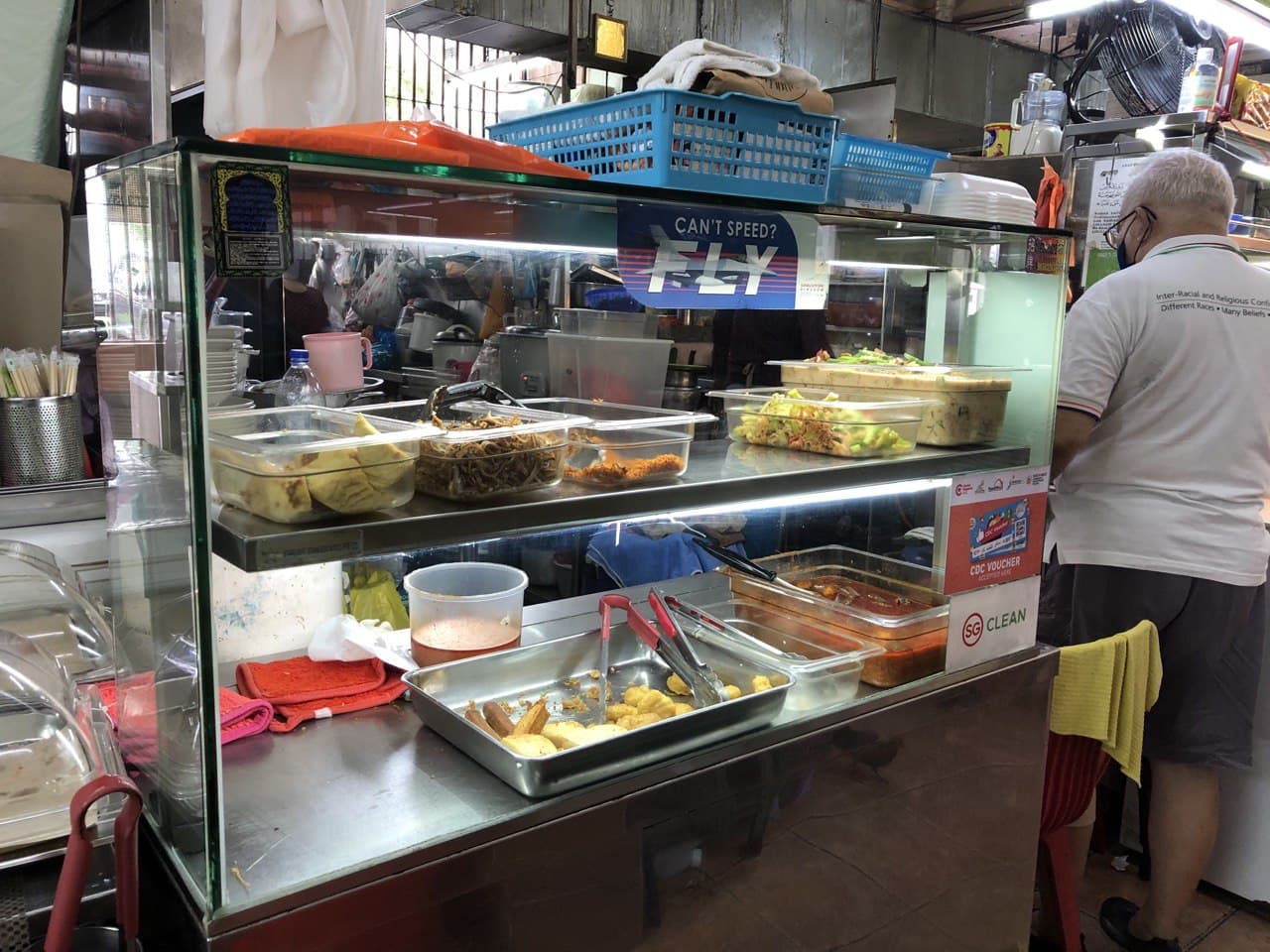 Nisah said that a member of the public had purchased most of the food earlier in the morning.
She said she was moved to tears, and was extremely grateful for the public's outpouring of support.
Another member of the public had also placed an order for 30 sardine puffs and curry puffs for June 10.
Nisah advised patrons who wish to place large orders to do so two days in advance.
They can also check the menu and food availability with her before travelling down.
Here are Nisah's stall details if you wish to support her:
M.Ellyshah Muslim Food
Address: Block 136 Potong Pasir Avenue 3, Singapore 350136
Opening Hours: 6am to 2:30pm
Number: 8425 5612
Nearest MRT: Potong Pasir MRT
Top image by Fiona Tan & courtesy of Ng 
If you like what you read, follow us on Facebook, Instagram, Twitter and Telegram to get the latest updates.