Consisting of seven off-shore islands, the man-made Jurong Island is known to house numerous petrochemical companies. But do you know there are over 150 strays dogs living on the island too?
In 2014, an overgrown population of dogs on Jurong Island gave rise to the Jurong Island Trap-Neuter-Return-Manage (TNRM) Project as a means of humane population control.
Back then, there were around 500 stray dogs on this island that does not have sufficient shelter and food for all of them. These dogs can also pose safety risk if they wander into some areas (equally dangerous for them).
There birthed the landmark project in 2014 to curb the population without killing and to care for the dogs on the island.
Largest stray dog sterilisation project in history
It did seem like an impossible task but local animal welfare groups Noah's Ark Cares (NA Cares) and Save Our Street Dogs (SOSD) gamely took on the operational work, in partnership with JTC Corporation.
Besides trapping the strays to sterilise them, the groups also help alter the dogs' behaviour so that they will stay away from the roads and dangerous sites. A shelter was also set up on the island, now managed by some staff members from NA Cares and SOSD.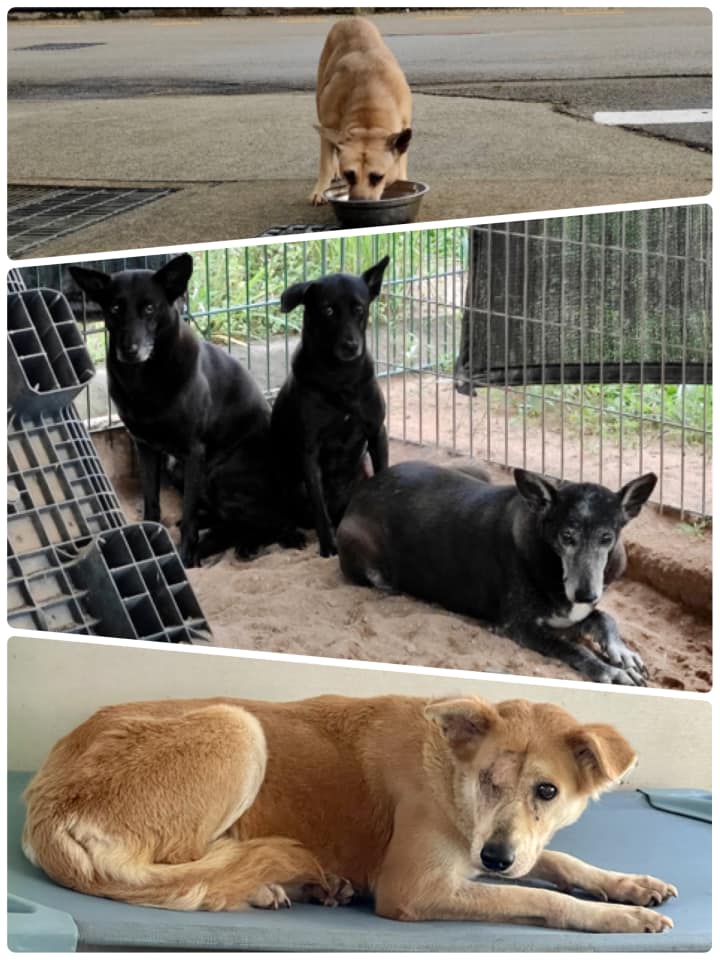 Speaking to Mothership recently, a spokesperson of NA Cares said that they have managed to sterilise about 90 per cent of the estimated 500-stray population on Jurong Island in the past seven years.
NA Cares continues their efforts to trap the remaining 10 per cent of unneutered strays to further reduce the litters of puppies that are born. It is not easy to trap the strays as some can be very wary of people.
The sterilisation phase is almost completed and now the project has entered its second phase that includes feeding, rehabilitating and rehoming the dogs.
Shelter with 150 dogs now
Housing about 150 dogs, the shelter or "holding area" is approximately the size of 10 basketball courts.
Jointly managed by NA Cares and SOSD, the compound is maintained by full- and part-time staff from both groups who tend to the daily needs of the dogs including feeding and socialising.
To prevent the spread of canine disease and infections to the general population, newly-caught incoming dogs and puppies are housed in the quarantine section.
Dogs who are recuperating after surgery are also separated from the general population.
Volunteers also help out on weekends and public holidays to reduce the staff's work load and assist in some training.
Jurong Island, including the shelter premises, is however not open to the public. Do note that any unauthorised visitors will be turned away.
But here is a way members of the public can help, without going to the island.
Up for adoption and fostering
Amongst the 150 dogs residing in the shelter, NA Cares has identified a number of them as sociable dogs with good temperaments which NA Cares and SOSD hope to find them a forever home.
While the staff and volunteers try their best to care for the dogs at the shelter, it is still not the most ideal environment for them to live in.
NA Cares shared that most of the dogs available for adoption and fostering are at least six years old. They do not have any puppies at the time of writing.
Unfortunately, most of them are not HDB-approved due to their large size.
If adoption is too much of a commitment for you, you can consider temporary fostering.
Fostering is crucial in helping the dog to get comfortable with the transition from a shelter environment to a home environment.
Living with the fosterer helps the dog to be familiarised with furniture (e.g. sofa), household appliances (e.g. television, vacuum cleaner), and even lifts, and eventually get used to home living.
Stigma against black dogs
Sadly, there is a stigma against black dogs, NA Cares shared with Mothership.
They have a large number of black dogs that struggle to find homes due to an irrational fear and superstition of black dogs.
In order to debunk these myths, they ran a Black Dogs Roool! campaign in April to spread more awareness about positive experiences with black dogs and showcase some black beauties that are looking for homes.
If you wish to adopt any of the dogs from the Jurong Island, or know anyone is interested and able to commit, here are four dogs that are still looking for homes:
1) Paddy
Age: Six years old
Gender: Male
Personality: Weighing around 32 kg, this chonky goofball tends to be shy around strangers initially. He would tilt his head and walk in circles around you but is quick to warm up once he gets to know someone.
Looking for: Belly rubs, treats, and long walks (to shed some kilos)
HDB-approved: No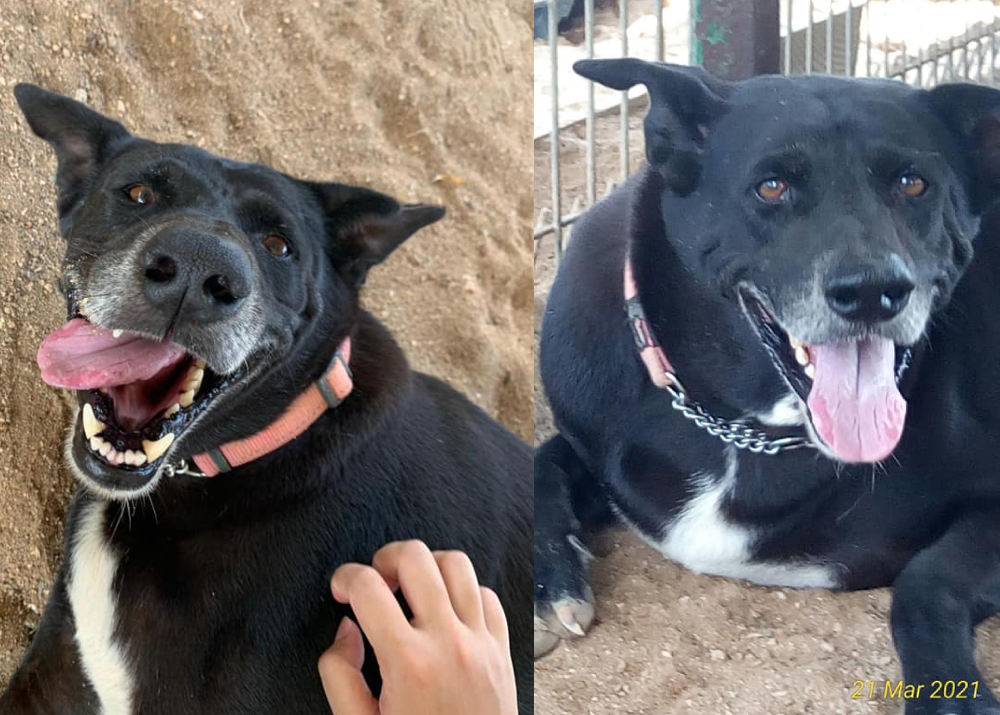 2) Godiva
Age: Five years old
Gender: Female
Personality: Sweet, friendly, playful are some words that describe Godiva. Just look at that wide grin. This 15-kg girl is shy around strangers and will keep sniffing and walking in circles around them until she feels ready to play.
Looking for: Patience and playtime
HDB-approved: No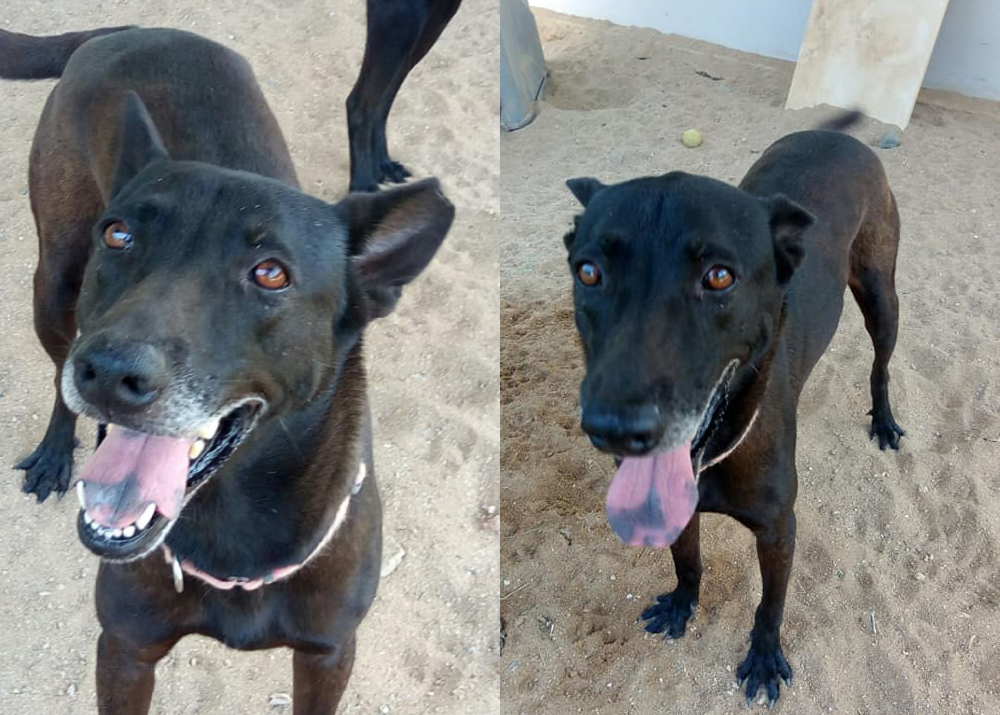 3) Suzie
Age: Eight years old
Gender: Female
Personality: This 18kg girl already had limited vision in both eyes when NA Cares found her. Currently being fostered for about eight months, Suzie does not allow her poor vision to deter her from becoming the independent lady that she is. Her foster says that Suzie is able to familiarise herself with the configuration of the home as long as the furniture is not shifted around too much. She may also be frightened during walks in public areas and may flinch if approached abruptly from behind or the side, hence it's best to approach her slowly from the front.
Looking for: Someone to curl up on the couch with while reading a book or watching television.
HDB-approved: Yes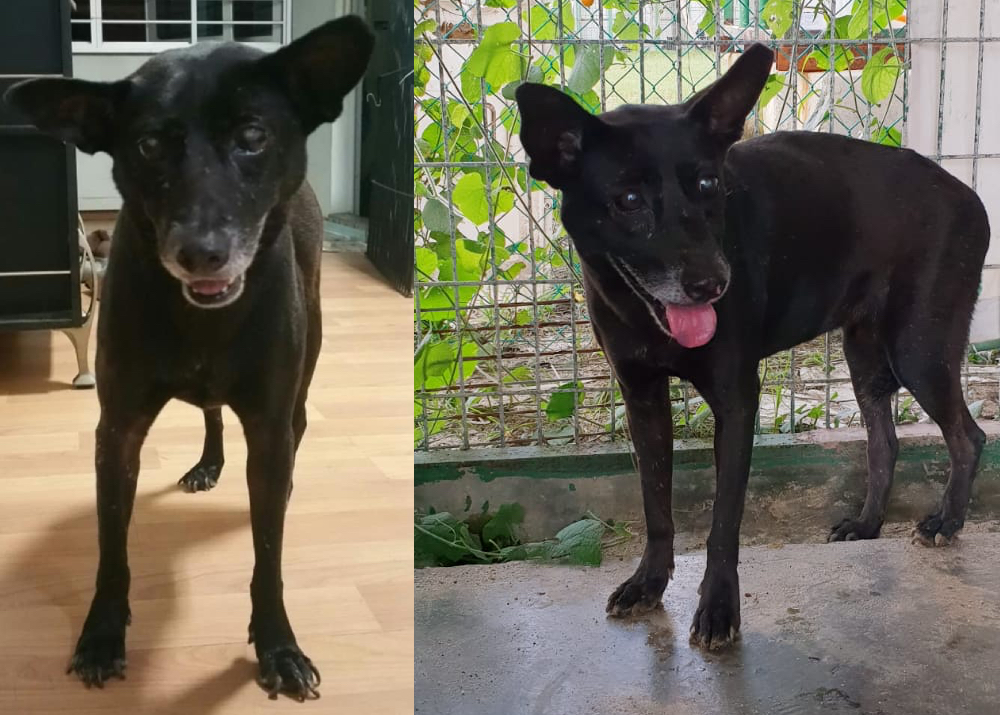 4) Sabre
Age: Six years old
Gender: Male
Personality: Weighing about 20kg, Sabre is frisky, playful, and friendly. Being food-motivated makes him easily trainable in the right environment.
Looking for: Treats and someone is confident of handling him.
HDB-approved: No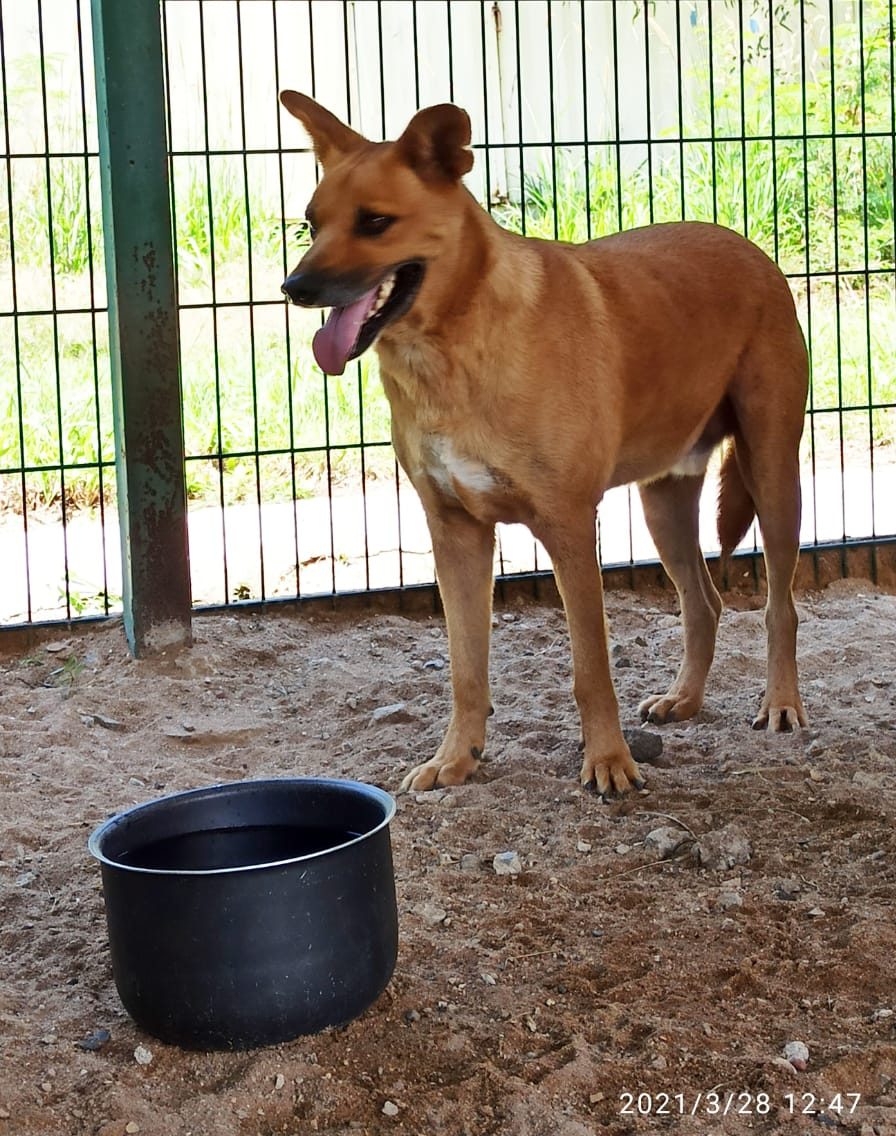 If none of them catches your fancy but you're keen to open your home to a dog, fret not.
Write to them at [email protected] to express your interest or if you have other enquiries about fostering or adopting.
You also can check out NA Cares's Facebook page for more information.

Top images by Noah's Ark Cares.
If you like what you read, follow us on Facebook, Instagram, Twitter and Telegram to get the latest updates.