Follow us on Telegram for the latest updates: https://t.me/mothershipsg
While the rare corpse flower that bloomed from an Elephant foot yam can no longer be seen at Sembawang, all is not lost for residents and gardening enthusiasts in Singapore.
Elephant foot yams and other plants from the Araceae family, or Aroids, will be housed at a new garden within the Sembawang Park.
The Aroids are grass-like flowering plants with flowers called a spadix, usually accompanied by a leaf-like curved bract called a spathe.
Some house plants that Singaporean plant parents are familiar with are Aroids; they are Aglaonema, Peace lilies, Devil's Ivy and Laceleaf. 
Besides Elephant foot yams, another edible Aroid is Taro.
New Aroid garden to open in Sembawang Park
Previously, the Member of Parliament for Sembawang Group Representation Constituency Lim Wee Kiak hinted in a Facebook post on June 9, that there could be a potential Aroid garden in Sembawang after the disappearance of  the corpse flower.
The Group Director of Parks at the National Parks Board (NParks), Chuah Hock Seong confirmed with Mothership on June 15 that an Aroid Garden is set to open in Sembawang Park by the third quarter this year.
Its opening will be announced on the NParks website.
The public can expect to see a variety of Aroid plants, including the Elephant foot yam, and the garden will be managed by NParks.
The Elephant foot yam flowers sporadically and takes several years to flower.
Hopefully, park visitors can get a glimpse of the plant's distinct corpse flower in years to come.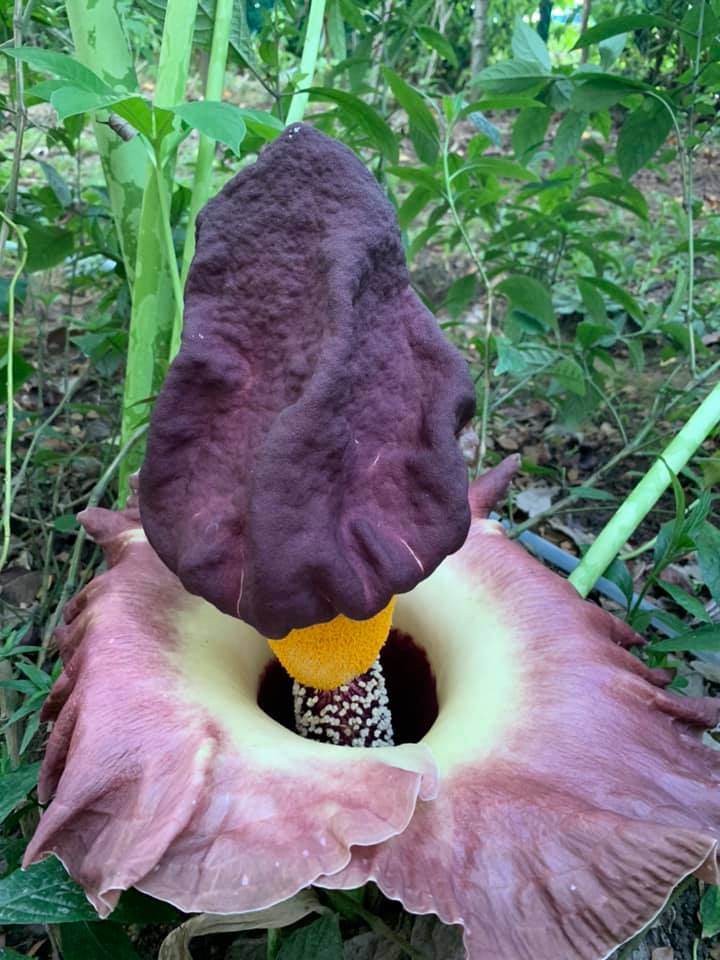 Informational signage will be placed within the garden for park visitors to learn more about the family of plants, Chuah said.
Whilst new, the upcoming Aroid garden in Sembawang is not the first of its kind in Singapore.
The other Aroid Garden is at the Singapore Botanic Gardens.
A timeline of events
The rare sighting of a corpse flower in Sembawang was first highlighted by Lim in a Facebook post on June 6.
Shortly after, the corpse flower and its intriguing decaying corpse scent catapulted the plant into virality.
Unfortunately, the flower's demise came as swiftly as its newfound fame, and the flower vanished on June 7.
All that was left was "just a cut stem and some of the leaves" in the place where the flower once stood.
Thankfully, the Elephant foot yam's tubers, where the plant stores nutrients for survival, were recovered by community gardeners on June 9 and they were transferred to a gated community garden.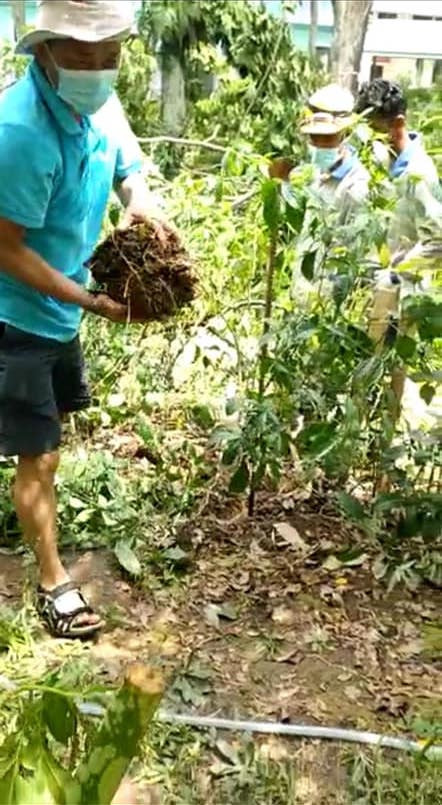 Related stories:
Top image from Lim Wee Kiak/FB and Google Maps

If you like what you read, follow us on Facebook, Instagram, Twitter and Telegram to get the latest updates.