Follow us on Telegram for the latest updates: https://t.me/mothershipsg
A taxi driver drove to a passenger's home after discovering that the passenger had left his phone and wallet behind.
A ROADS.sg Facebook post shared an account by one Rex Woon, who explained how he had left his belongings, including his credit cards and cash amounting to S$100 in a cab, after getting off at Jurong Point Mall.
Left wallet and phone behind
Woon said that he had the chance to speak with the elderly taxi driver during his ride, who shared how it is more difficult for him to earn money during the pandemic.
Engrossed in their conversation, Woon didn't realise that the driver had passed the drop off point by a few metres.
As Woon was in a rush, he left the vehicle quickly, leaving his belongings behind.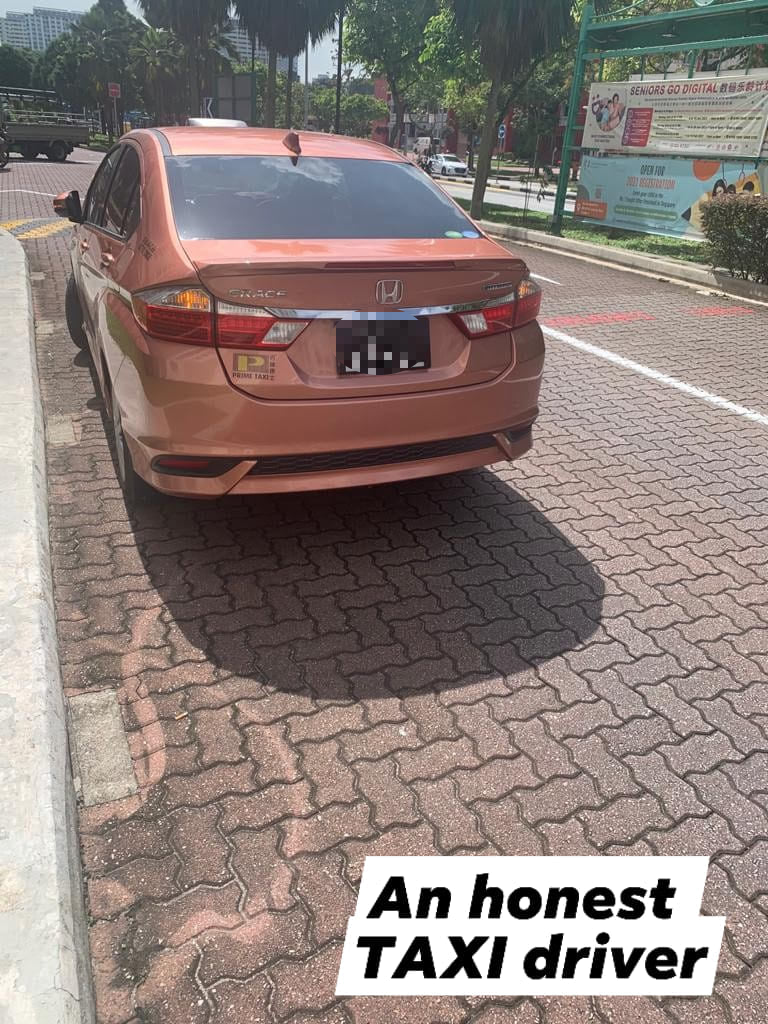 After walking away, he realised he had left his belongings in the car and ran back to to the taxi stand to find that the driver had already left.
In an attempt to locate the driver, he called his own phone, hoping that the driver would pick it up but there was no answer.
In his haste, he did not take note of the taxi's vehicle plate number.
Driver appeared at his doorstep
With no other ways to contact the taxi driver, he decided to head home, only to find the elderly driver waiting for him at his doorstep with his belongings.
Woon found out that the driver did not respond to the ringing handphone in the back of the cab as he did not know how to use a smart phone.
Extremely grateful, Woon gave the taxi driver all the money in his wallet as a token of his appreciation.
Woon added, "I forgot to ask his name. I wish I could have given him more as it is really hard to find a kind and helpful person like him."
Facebook users commended the driver
According to the Land Transport Authority (LTA)'s preliminary data, ridership on taxis and private hire cars has declined significantly since the start of Phase 2 (Heightened Alert), due to factors such as the reduction in permissible group size and the suspension of certain activities, like dining out.
In view of this, people are commending the taxi driver for showing kindness amidst a difficult period.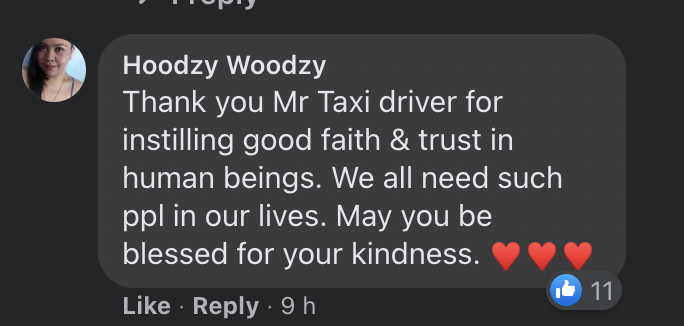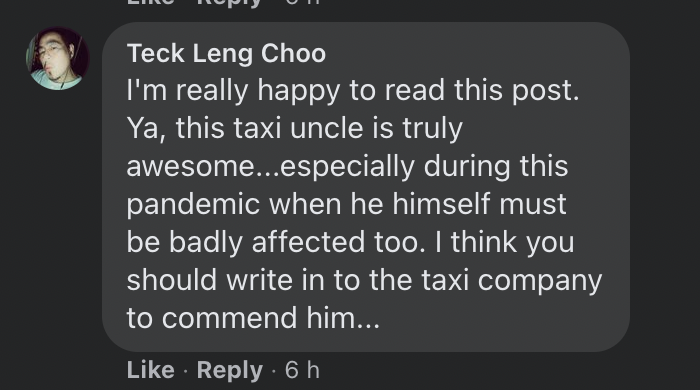 Top image via Roads.sg
If you like what you read, follow us on Facebook, Instagram, Twitter and Telegram to get the latest updates.