Follow us on Telegram for the latest updates: https://t.me/mothershipsg
Homegrown brand Sinpopo Restaurant has launched a breakfast menu that is available until 11:30am daily.
Brunch plates have been available since Apr. 29, during extended opening hours that start earlier at 8:30am.
Nine new dishes
The new breakfast menu comprises nine dishes.
This includes their rendition of nasi lemak, called the Breakfast Nasi Lemak (S$18).
The dish comes with butterfly pea rice, har jeong kai (prawn paste chicken) cutlet, hae bee hiam (spicy dried shrimp sambal) cashews, sambal, cucumber slices, a soft egg, and onion relish.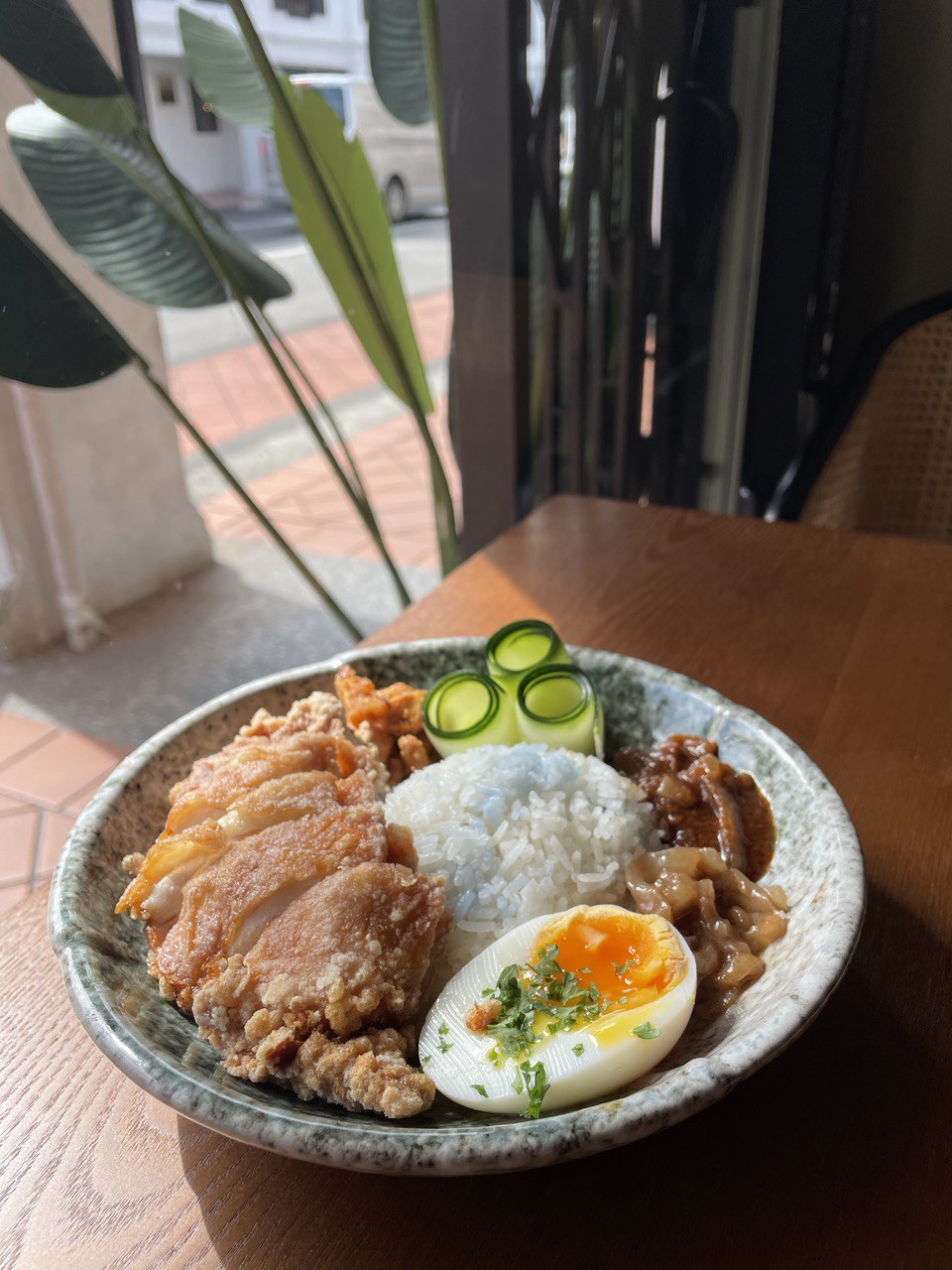 The coconut rice with blue pea flower is streaked with flecks of light blue grains instead of being entirely blue.
Crispy on the outside and moist on the inside, the har jeong kai cutlet can be a bit salty when consumed alone, especially the battered parts.
Best to eat it with the rice to help keep the jelak feeling at bay.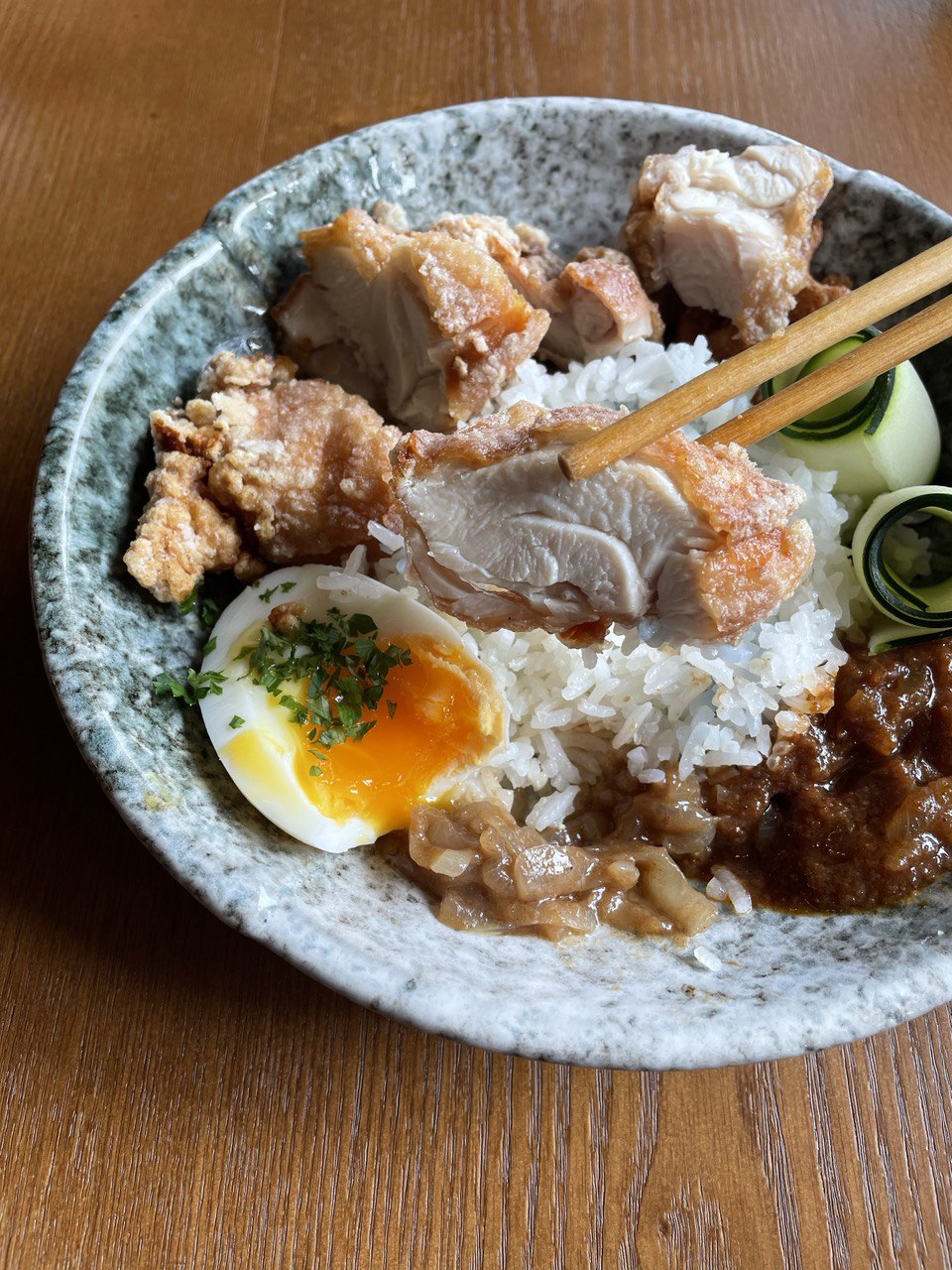 Like an elevated version of candied cashews, the hae bee hiam cashews are sweet, spicy, and savoury.
Besides adding a bit of crunch to the dish, they are a pretty addictive snack on their own.
The sambal — which some might say is the most important part of a nasi lemak — has a bit of a kick but is not that spicy.
Good for those with low spice tolerance, but not ideal for chilli fiends.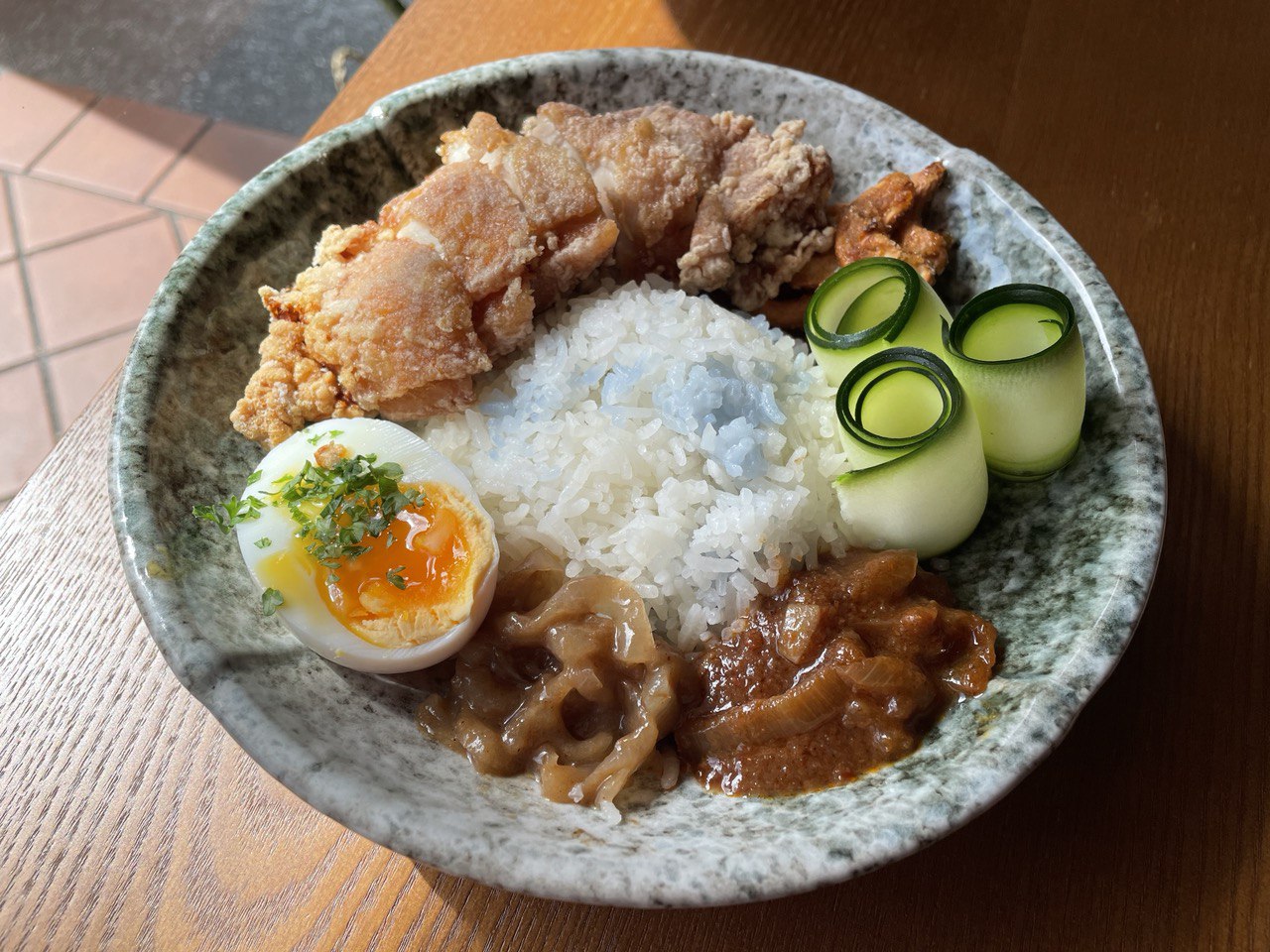 Photo by Karen Lui.
If you come after 12pm, the Sinpopo's Signature Nasi Lemak Set for 2 (S$28) is available on the Lunch and Dinner menu.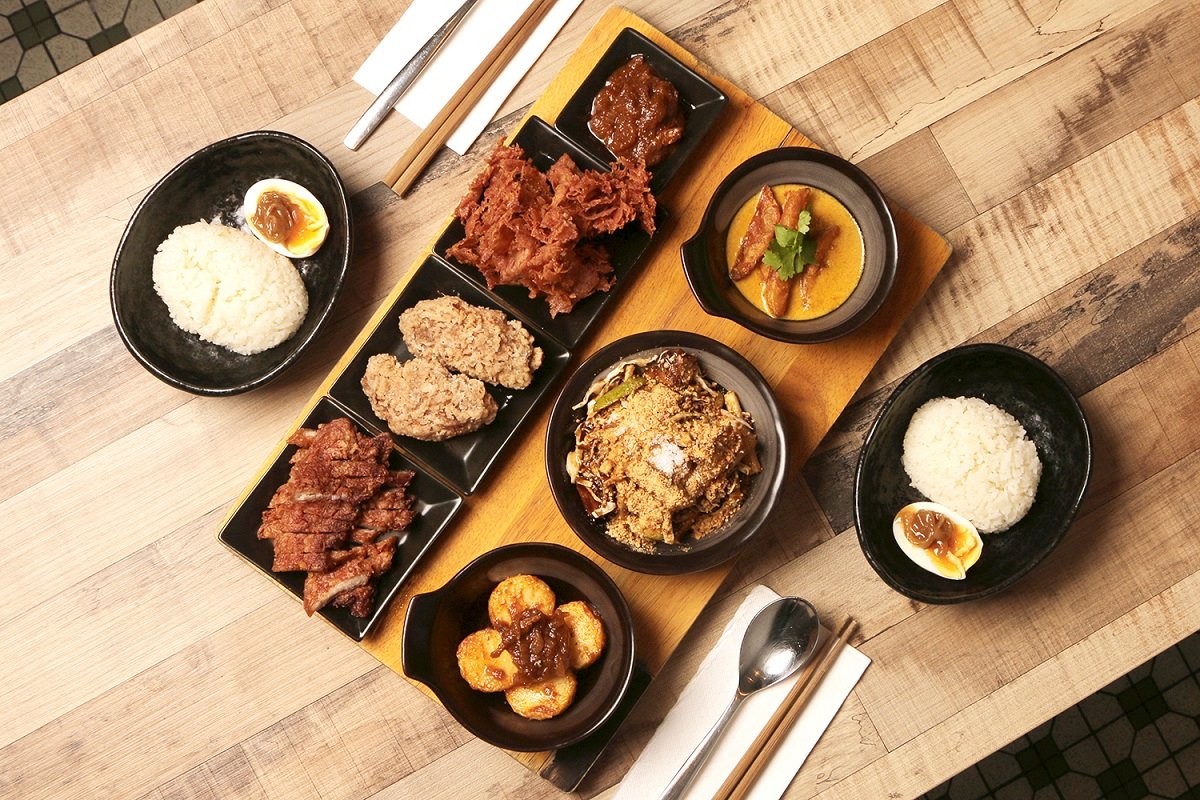 Besides har cheong gai wings, the set also includes lam you-marinated pork belly, ma ling (luncheon meat) crisps, rojak slaw, and sambal fishballs.
Other brunch plates
If you're looking for more classic brunch items, check out the following:
Avocado and Egg White (S$18)

Smashed avocado, egg white scramble, and sourdough toast

Rosti and Sausage (S$20)

Potato rosti, pork fennel sausage, wild mushrooms, sour cream

Sinpopo Brand Special Scramble (S$16)

Creamy scrambled eggs, garlic buttered sourdough, miso shimeiji mushrooms, grated parmesan, and ma ling luncheon crisps

Chorizo and Potatoes (S$20)

Spicy chorizo, potato hash, sunny side up eggs, wild mushrooms

Full On Breakfast (S$22)

Eggs how you like it, pork fennel sausage, thick cut bacon, wild mushrooms, roasted tomato, sourdough

Polenta Cake and Bacon (S$18)

Grilled polenta cake, thick cut bacon steak, roasted tomato relish

Thick Cut French Toast (S$18)

Egg battered brioche, maple syrup, raspberries, roasted apple, whipped butter

Granola House Bowl (S$13)

Toasted muesli, blackberries and roasted apple with greek yoghurt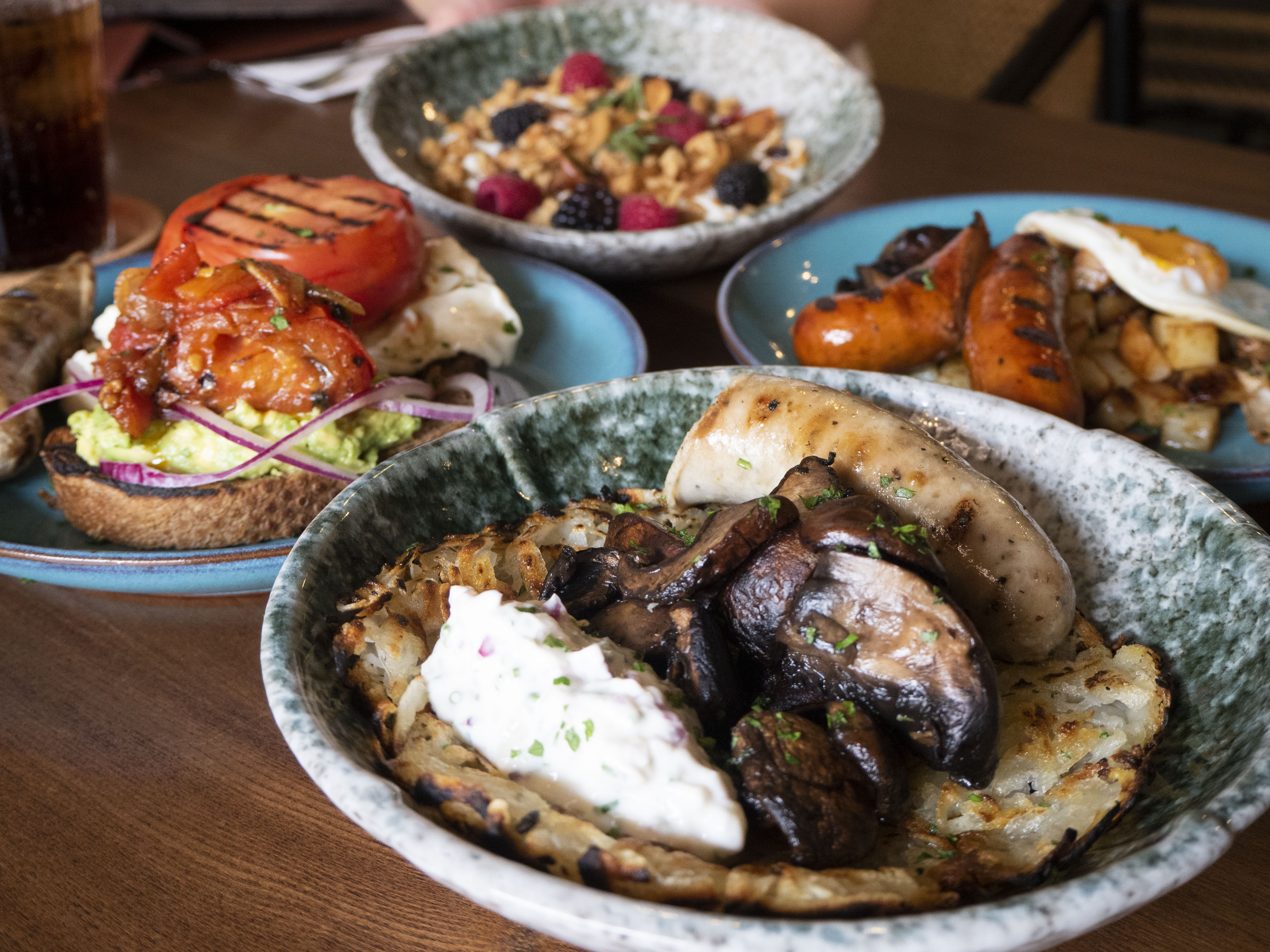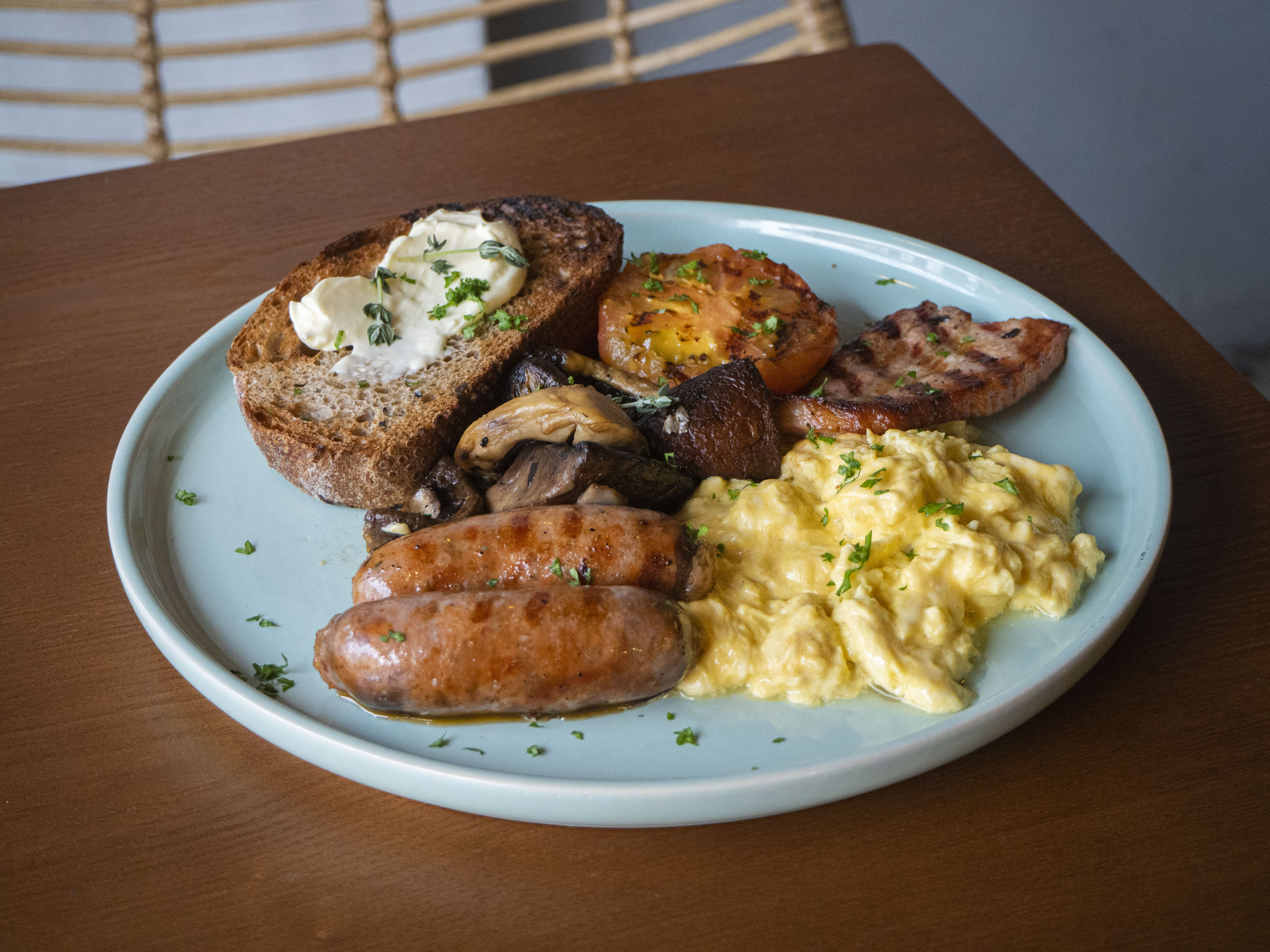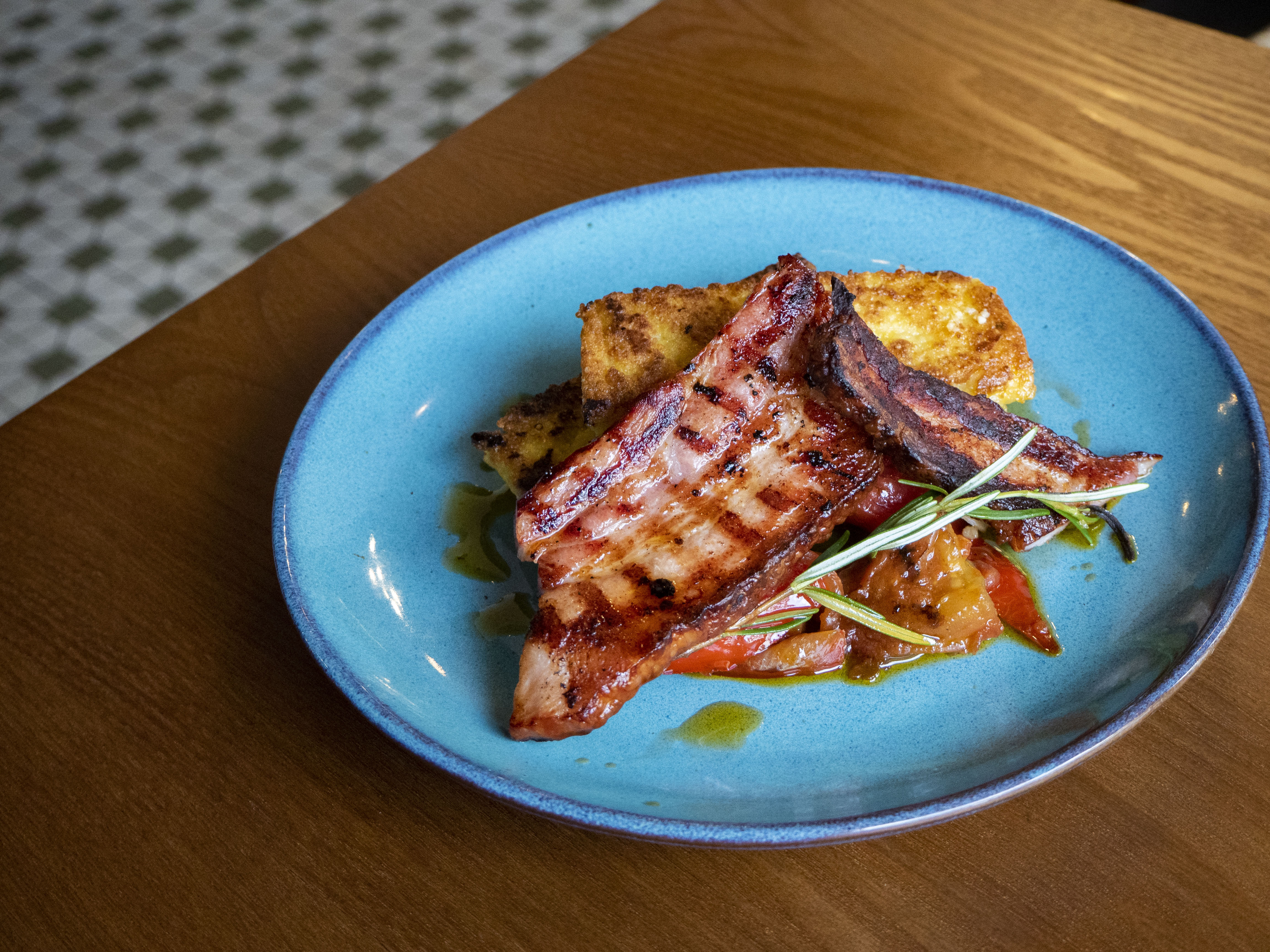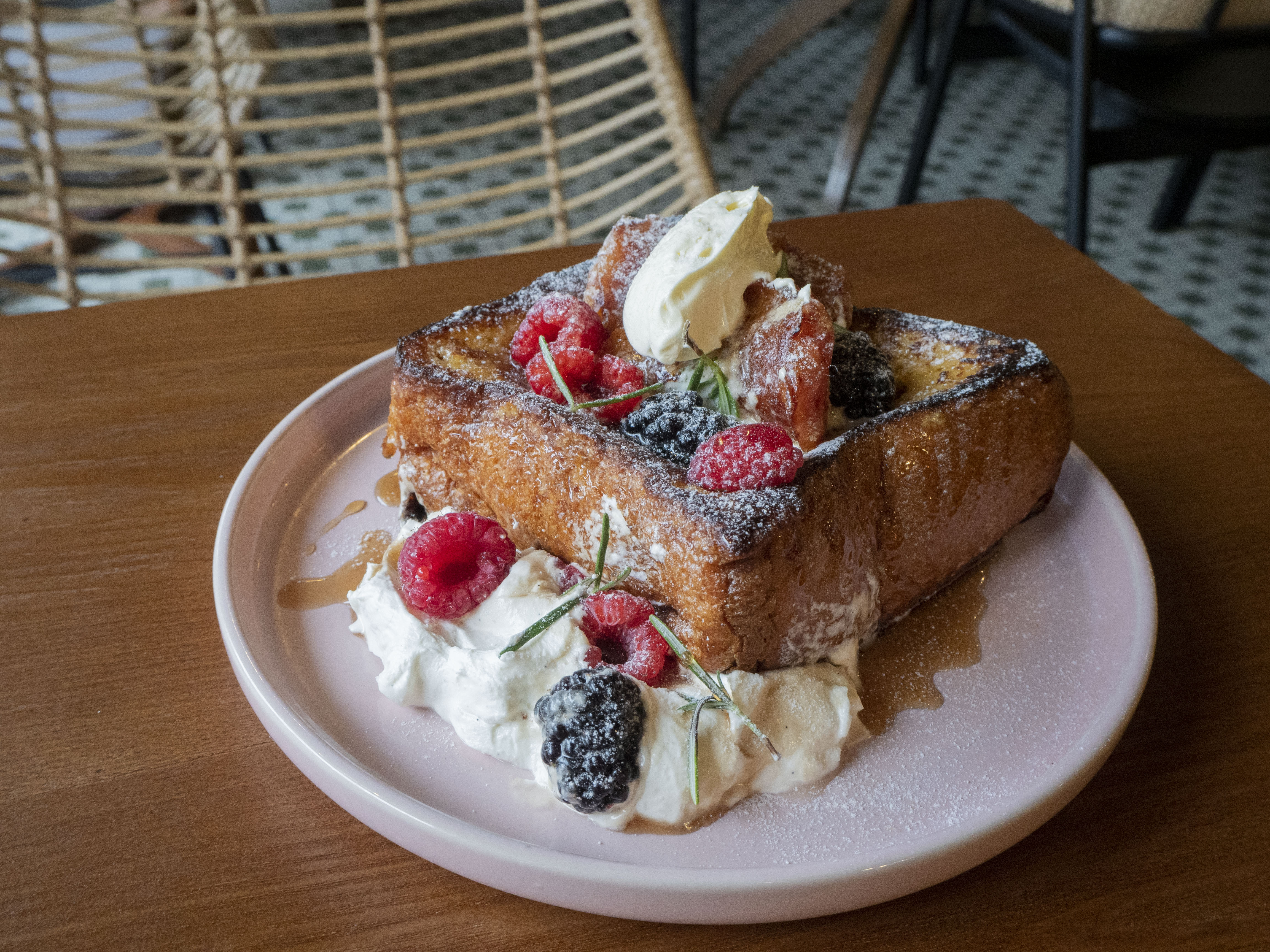 If you'd like to customise your meal, create your own brunch plate by mixing and matching ingredients of your choice.
However, note that polenta cake, muesli, Greek yogurt, and potato rosti are not in the list of mix-and-match ingredients.
Handmade pastries
In addition to the brunch plates, Sinpopo has also launched a line of handmade pastries that are baked in-store daily.
Here's what we saw when we visited on May 4: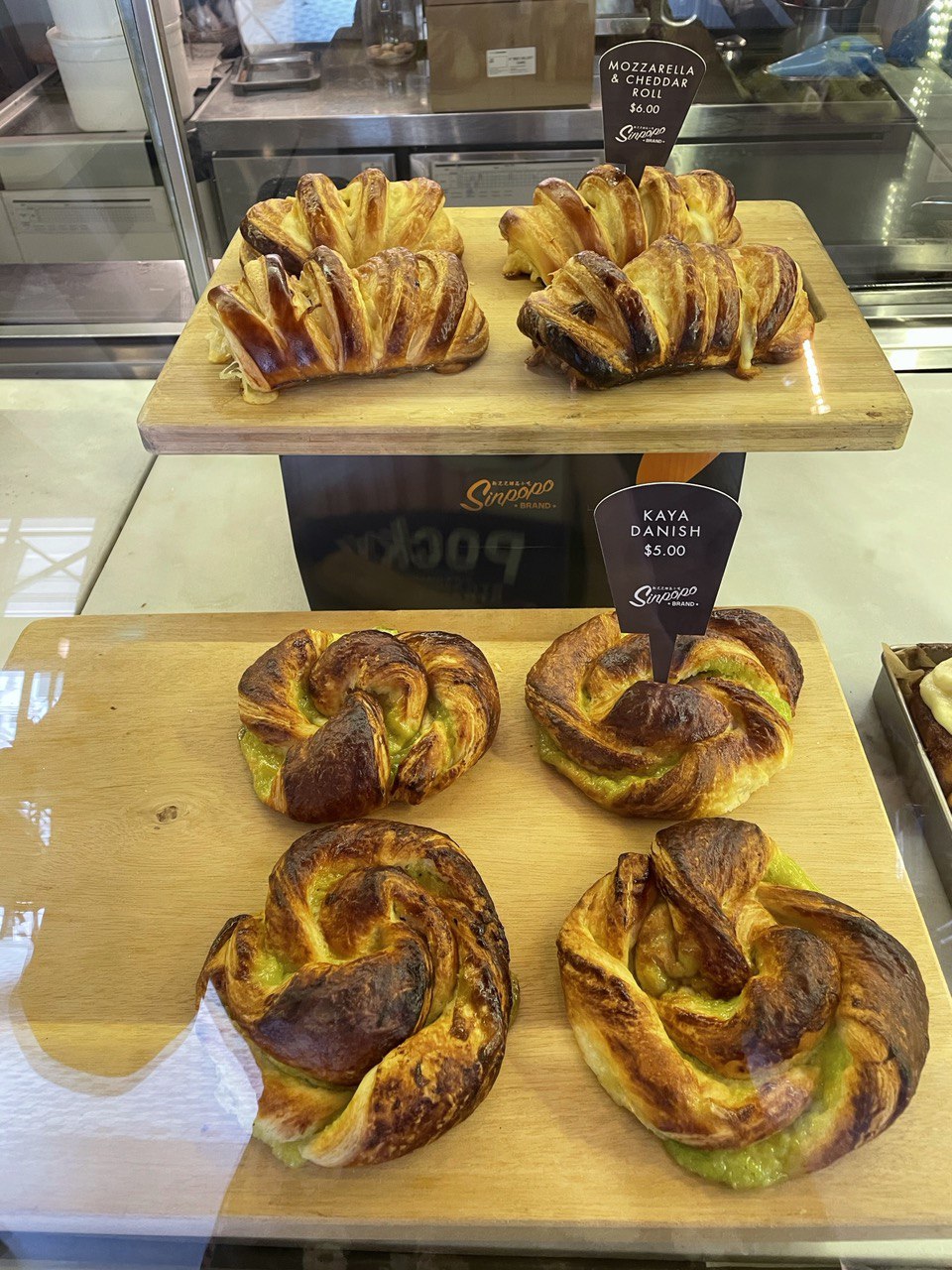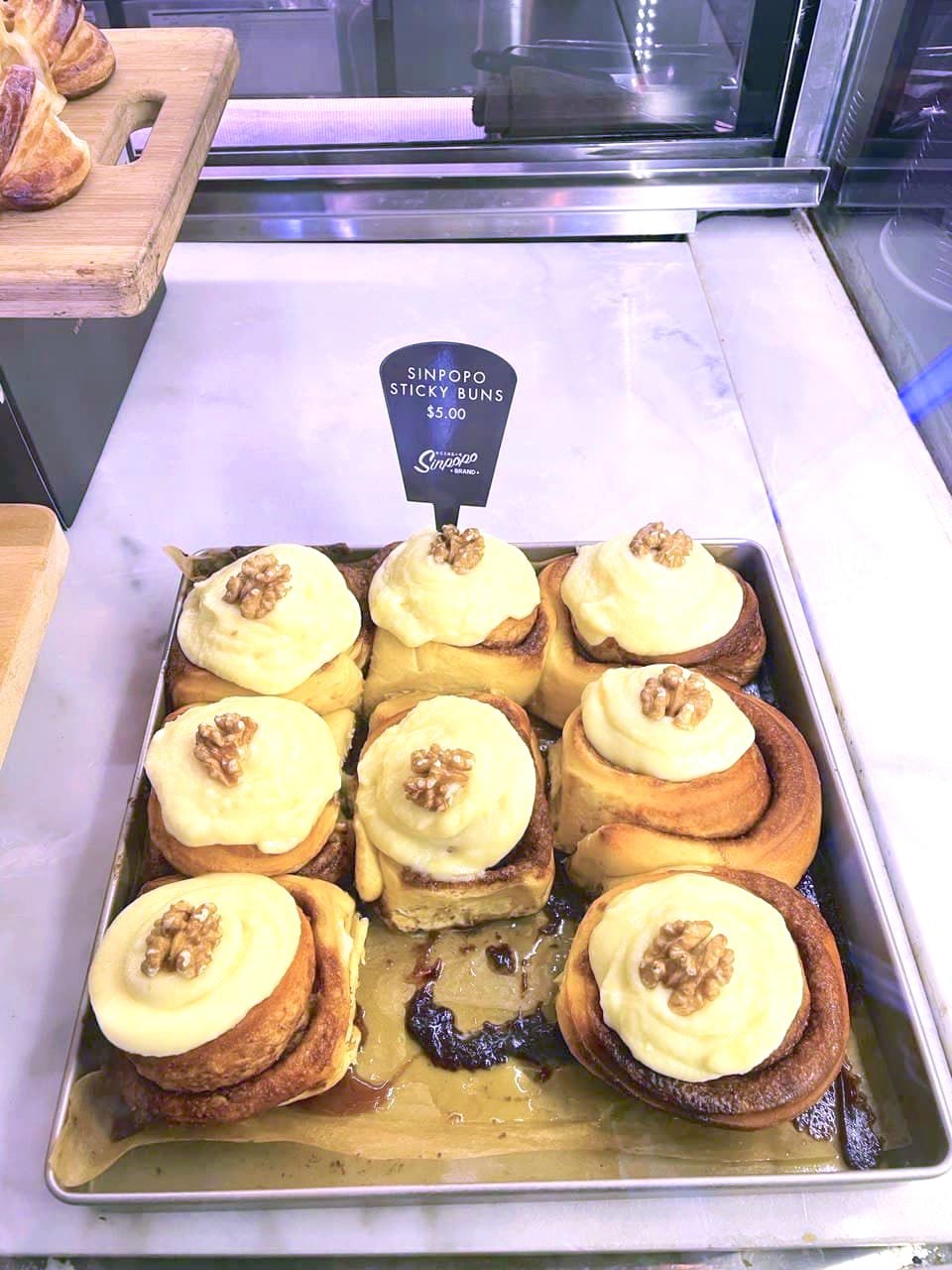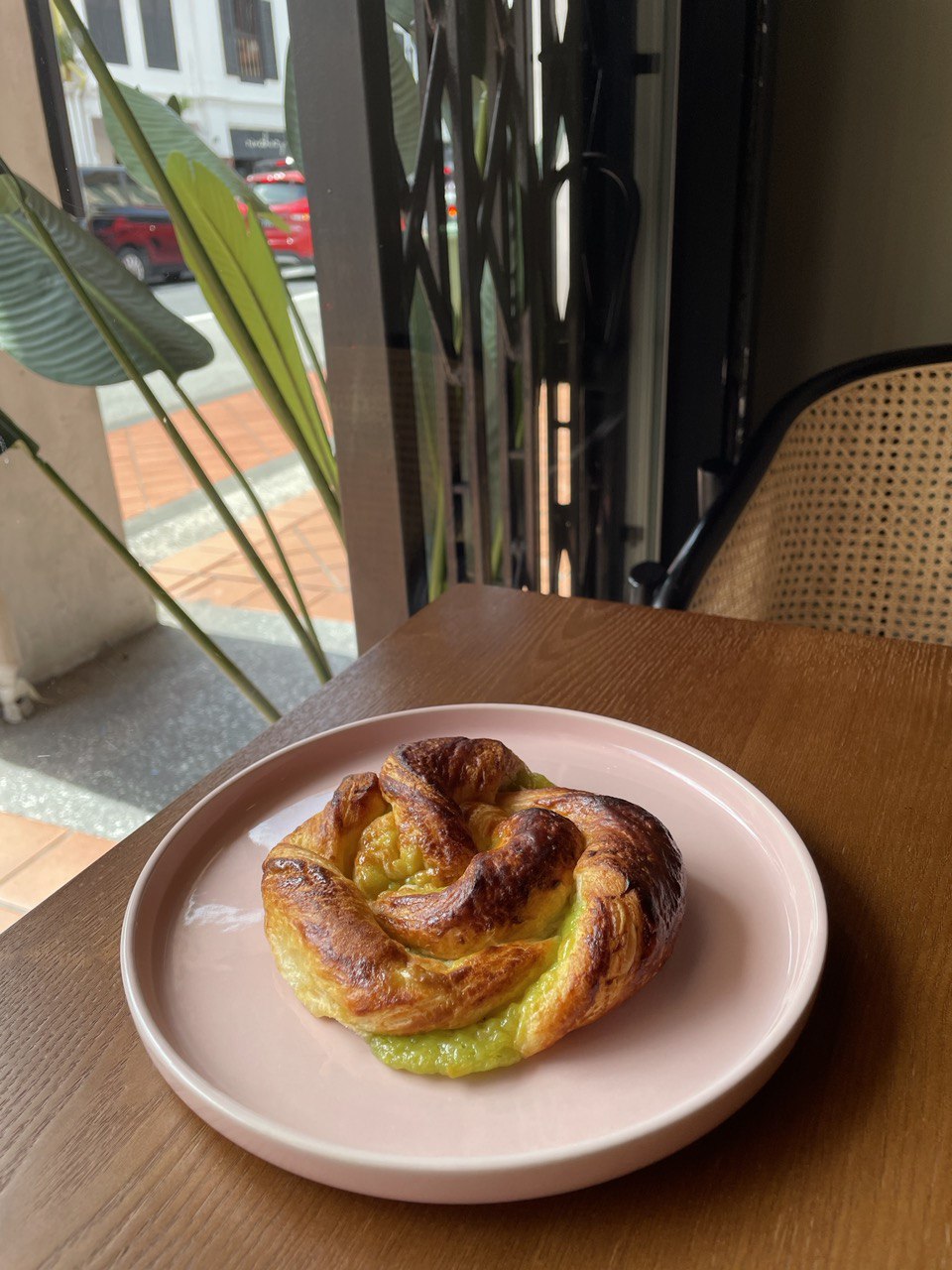 Other pastries include Parmesan Crusted Croissant (S$5), Gula Melaka Danish (S$5), Berry Vanilla Custard Danish (S$6), Sinpopo Golden Doughnuts (S$5) filled with vanilla custard or lemon curd, and Bread Basket with Whipped Butter (S$8) with sourdough, brioche, and ciabatta.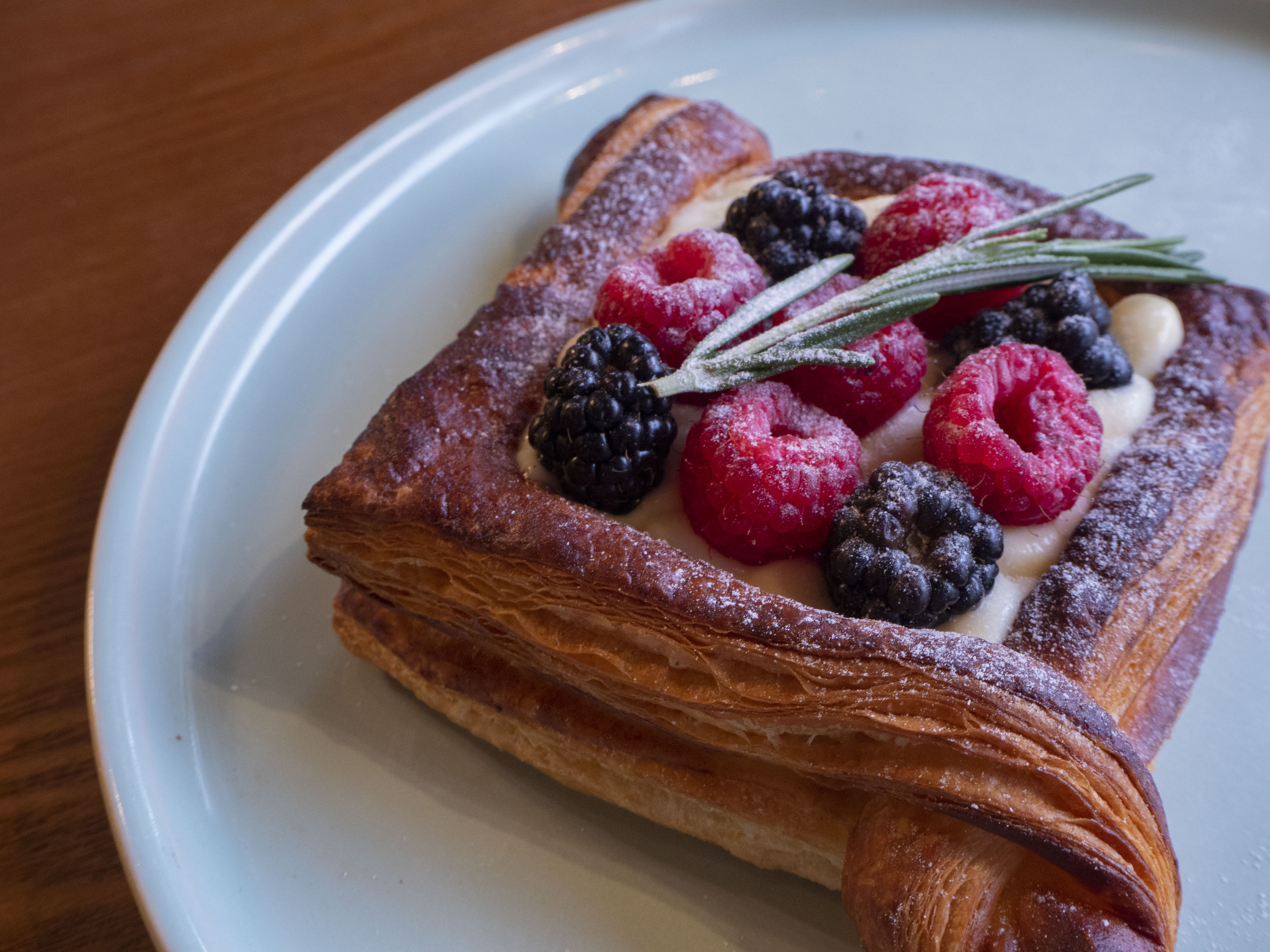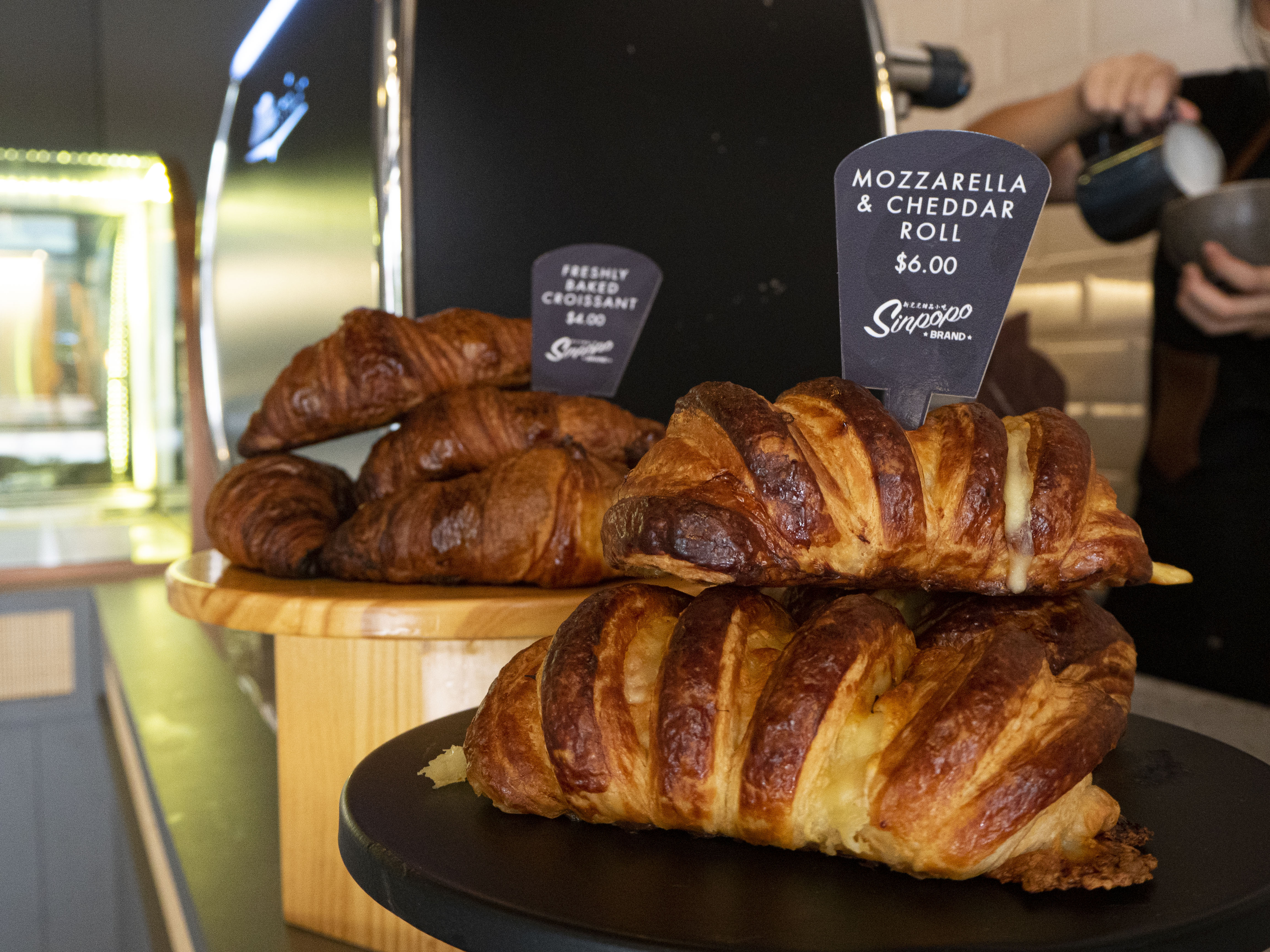 Pastries and bread selection may vary from day to day.
Accented with the fragrant sweetness of pandan and coconut, the soft and flaky Kaya Danish (S$5) did not taste cloyingly sweet.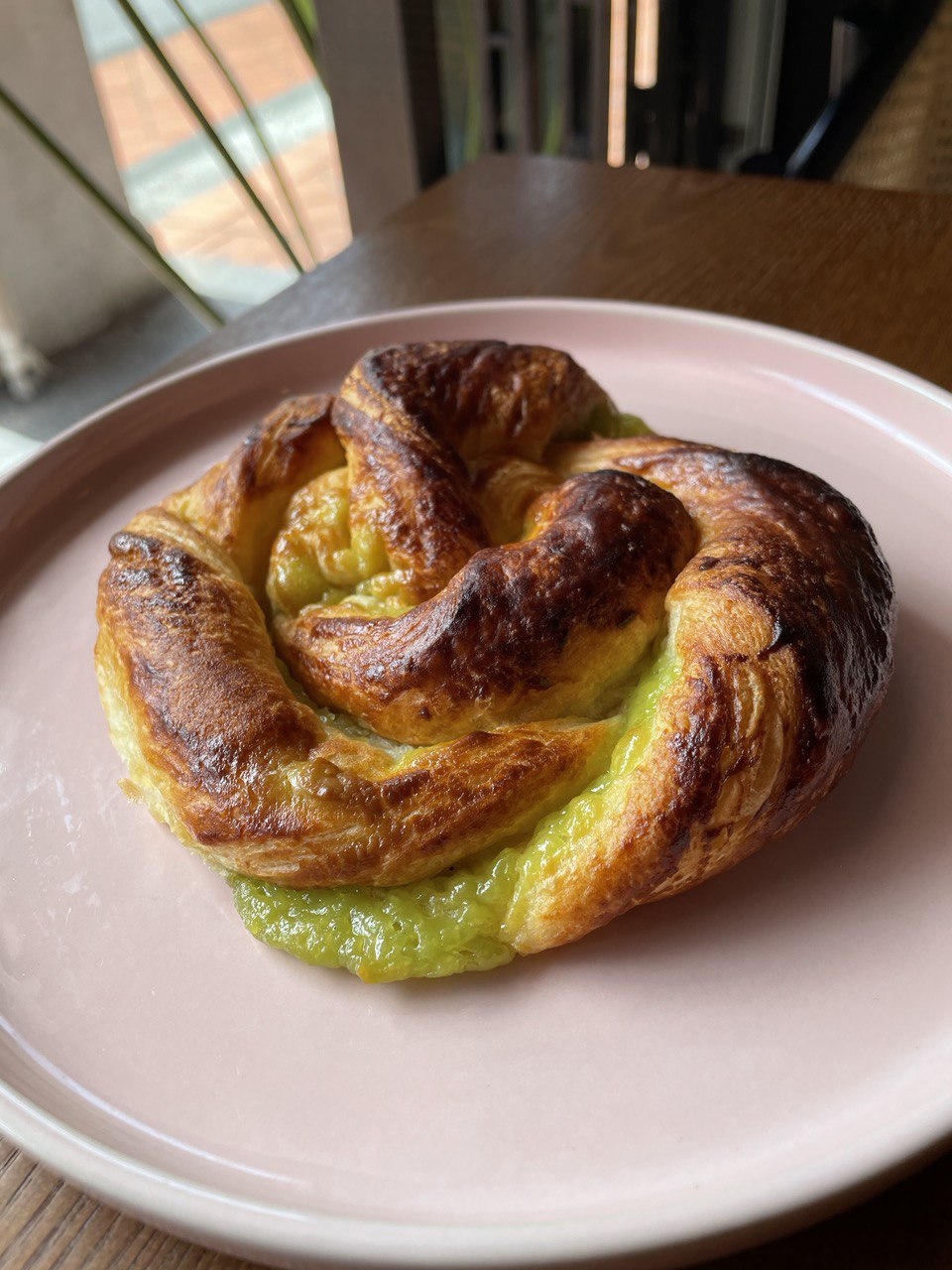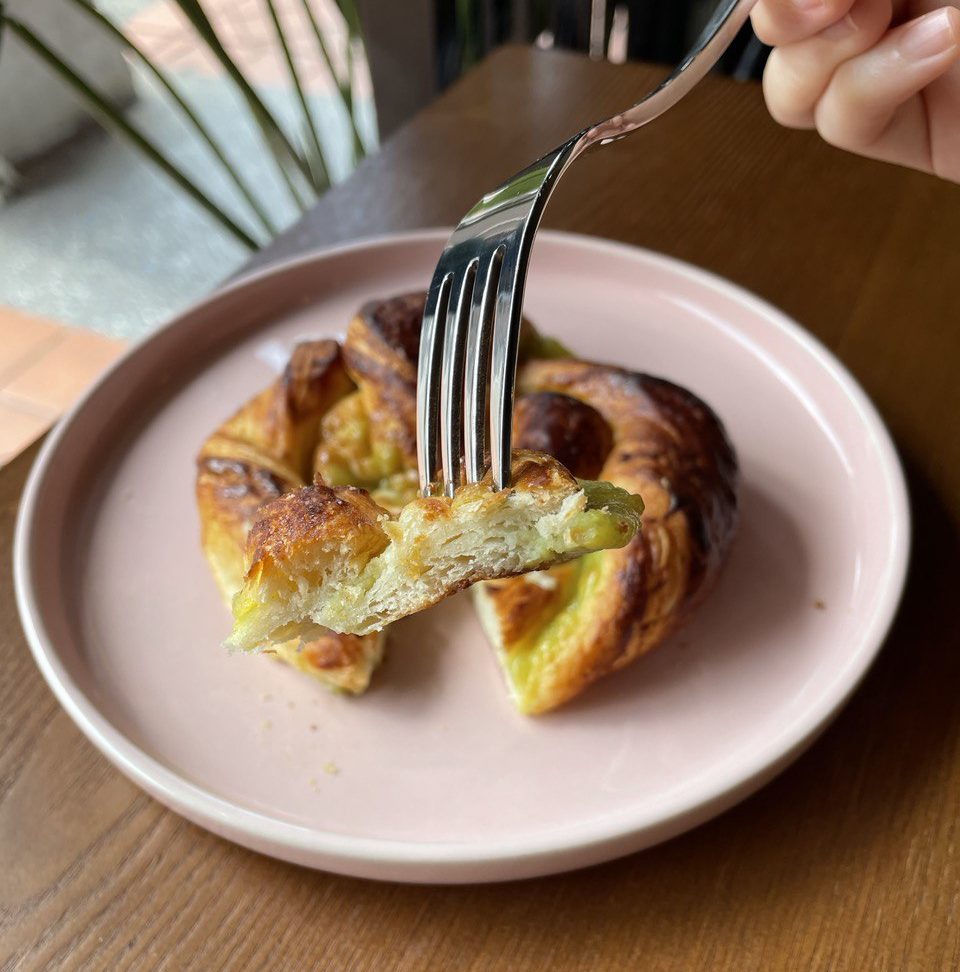 Beverages
Sinpopo also offers a wide range of hot and cold beverages.
The sweetened Sinpopo Teh Tarik (S$5) was well-balanced and not too sweet for us.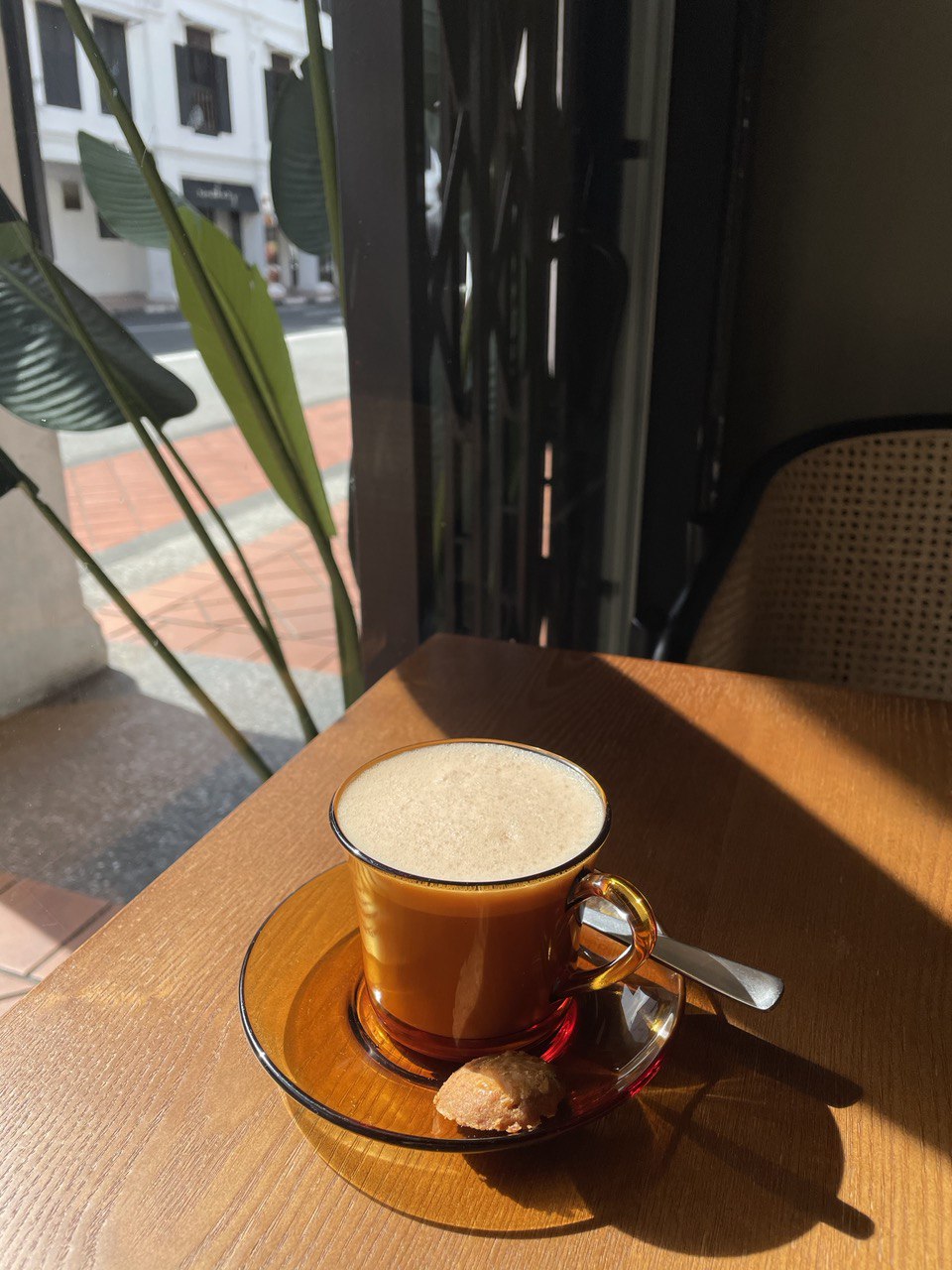 It came with a soft and crumbly cookie that is available for sale in jars on their retail shelf.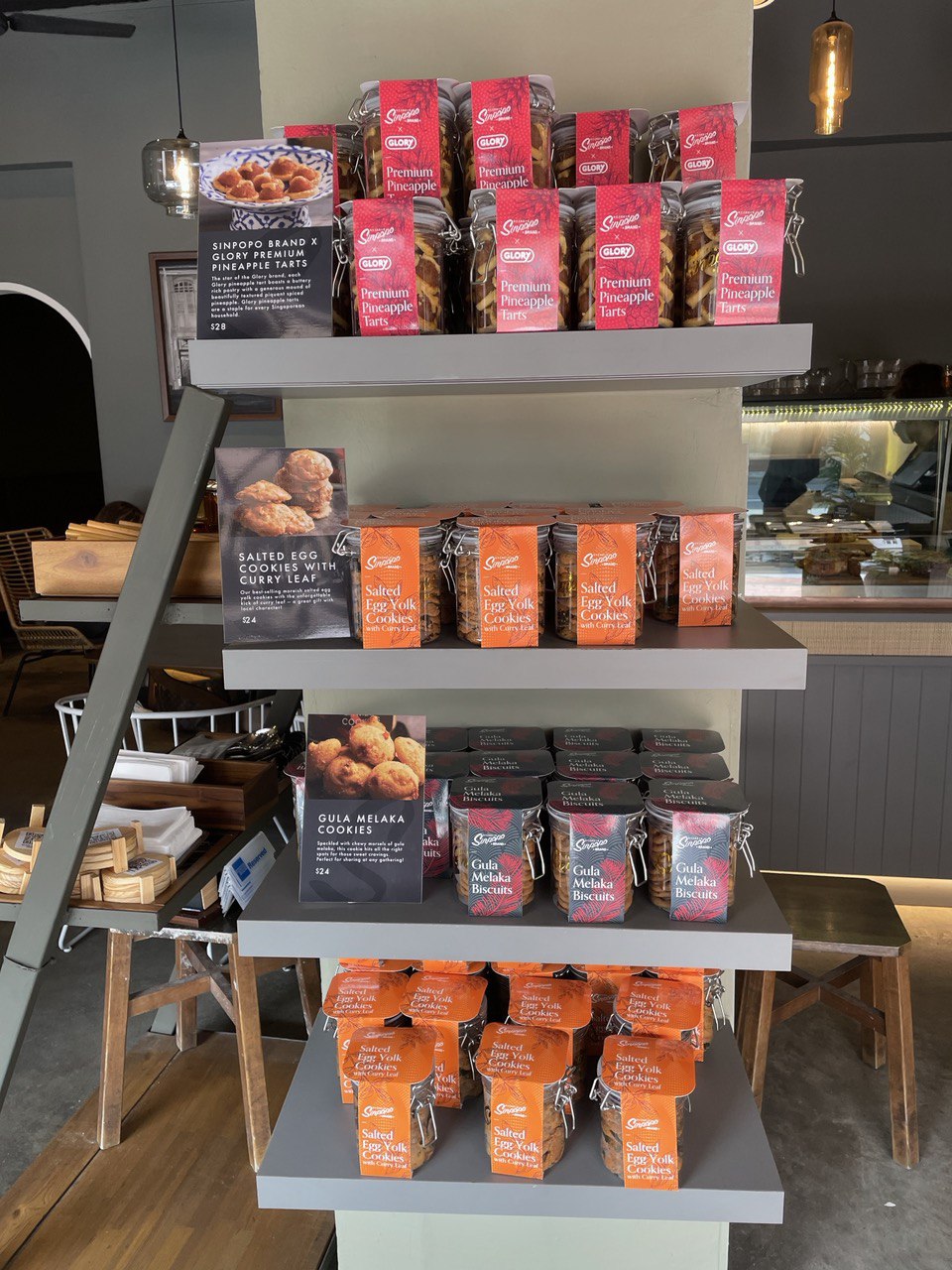 Full Menu
Check out the full menu here: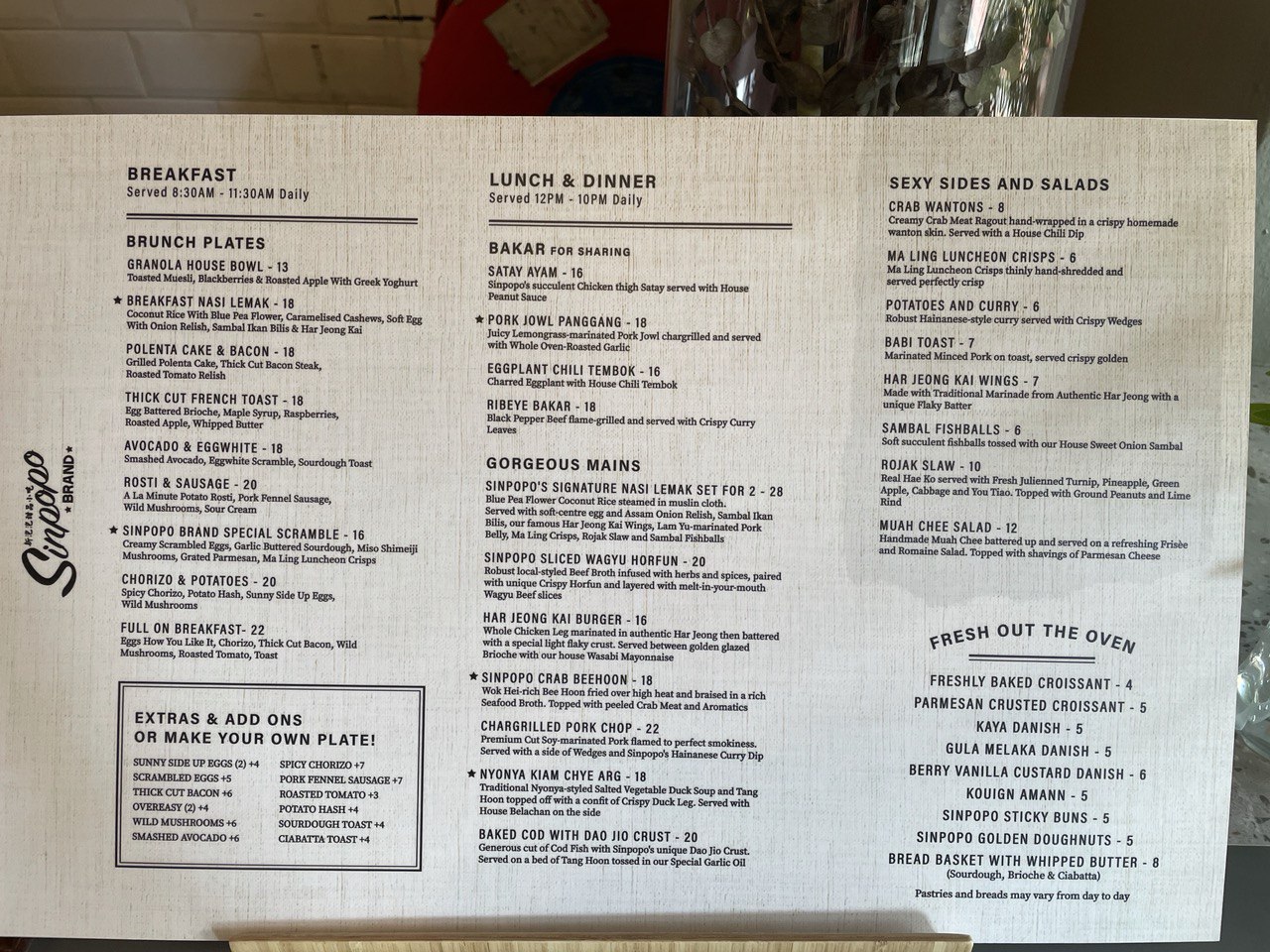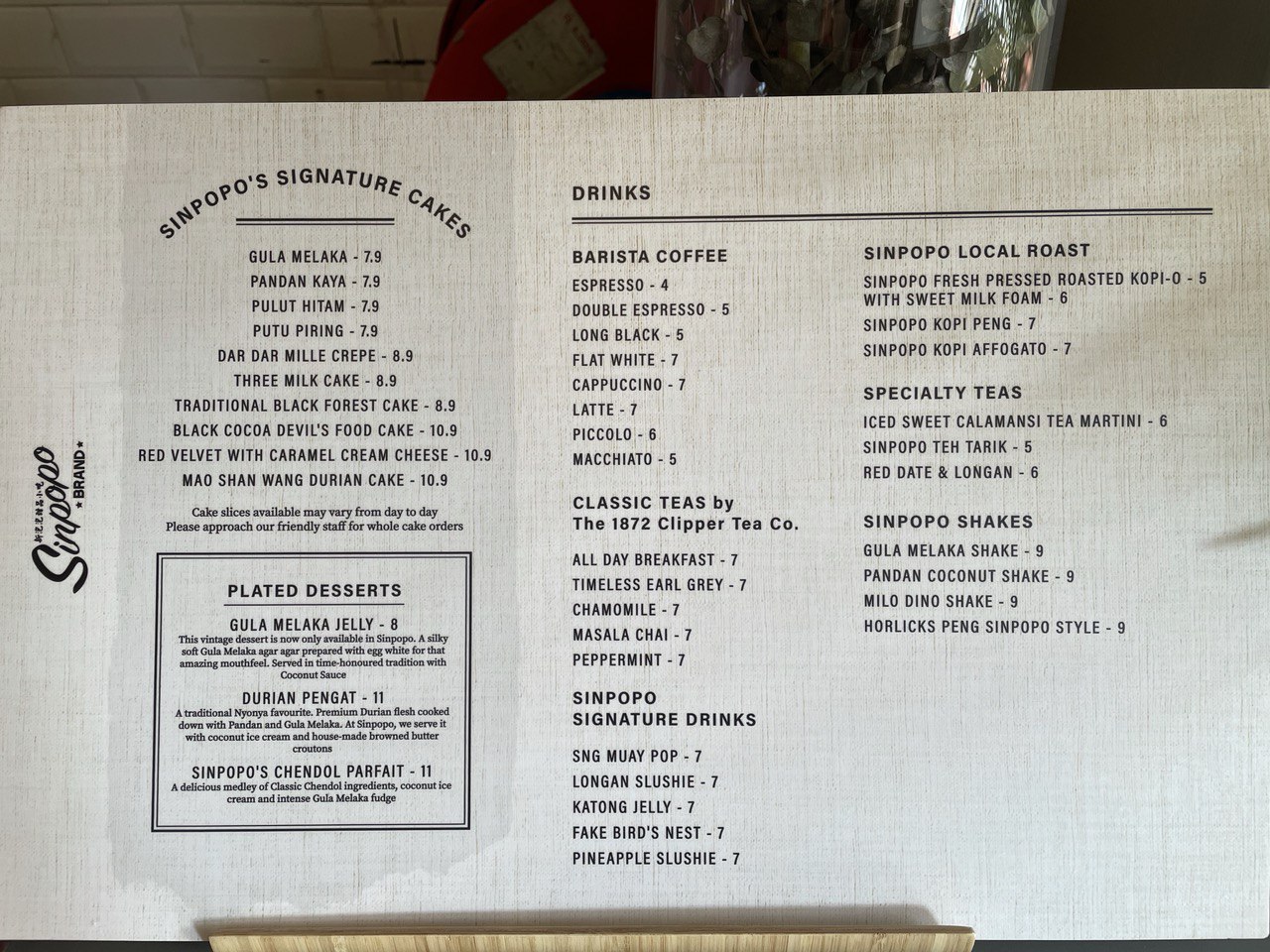 Façade and interior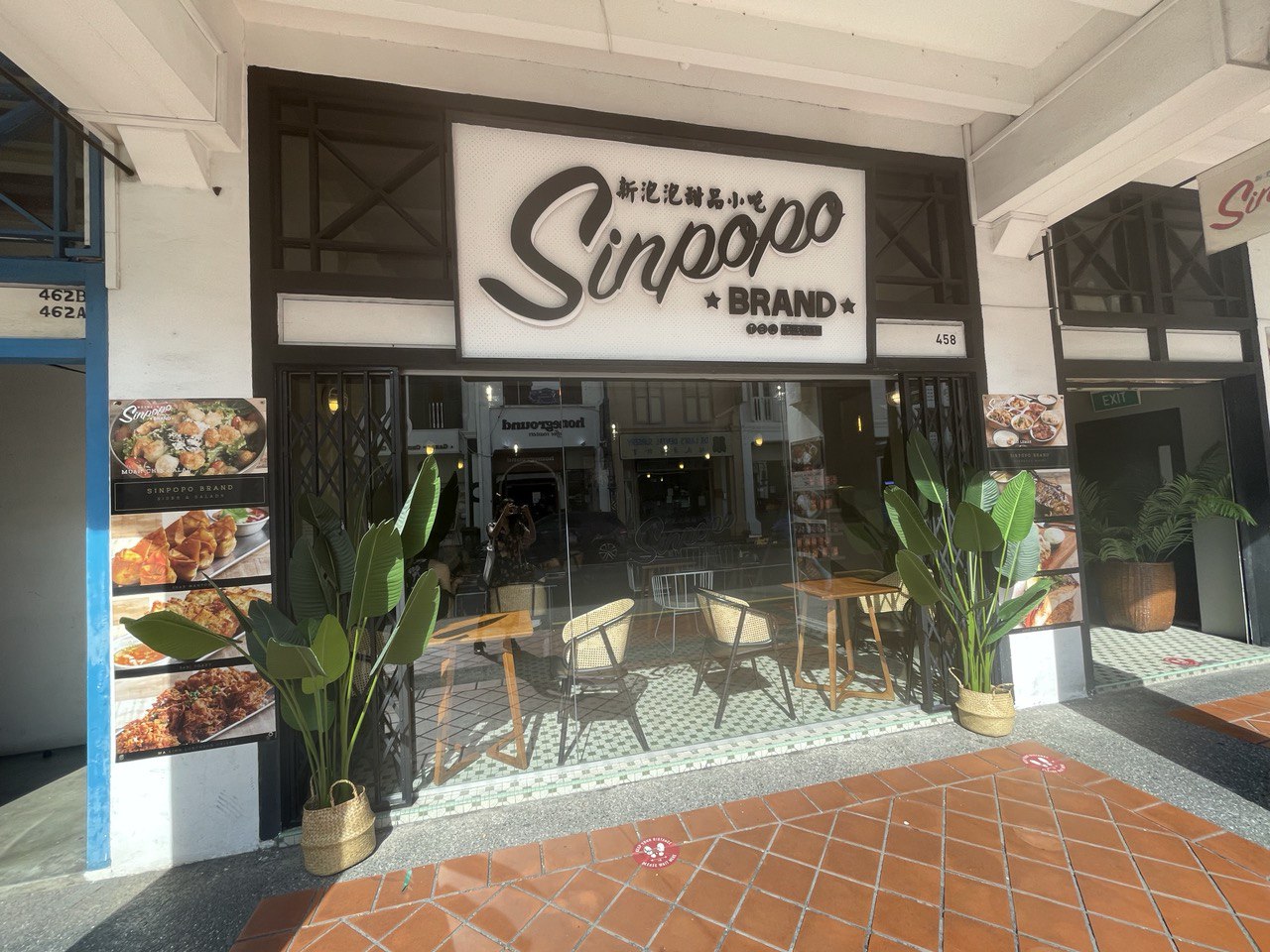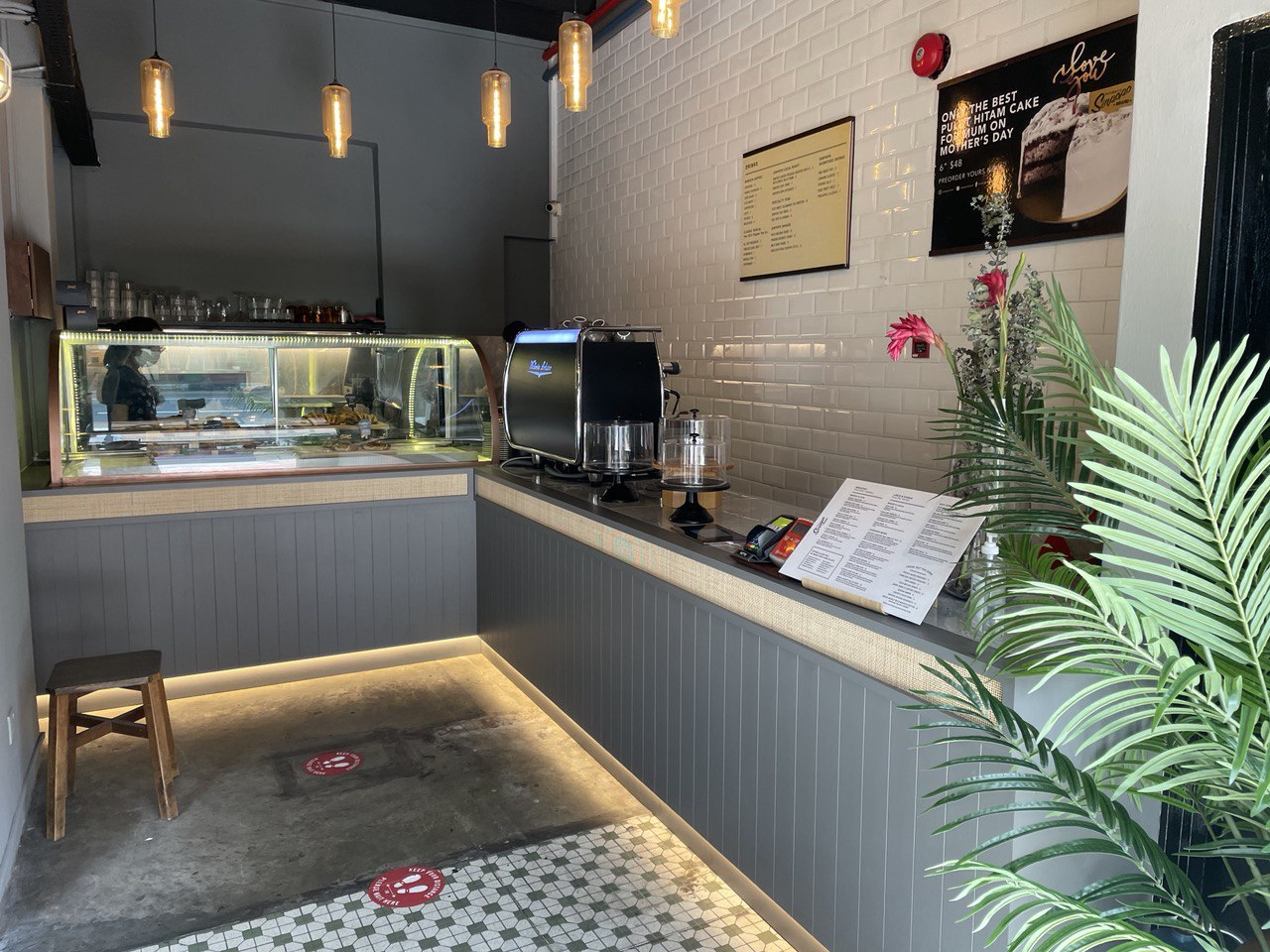 The restaurant has a seating capacity of 40.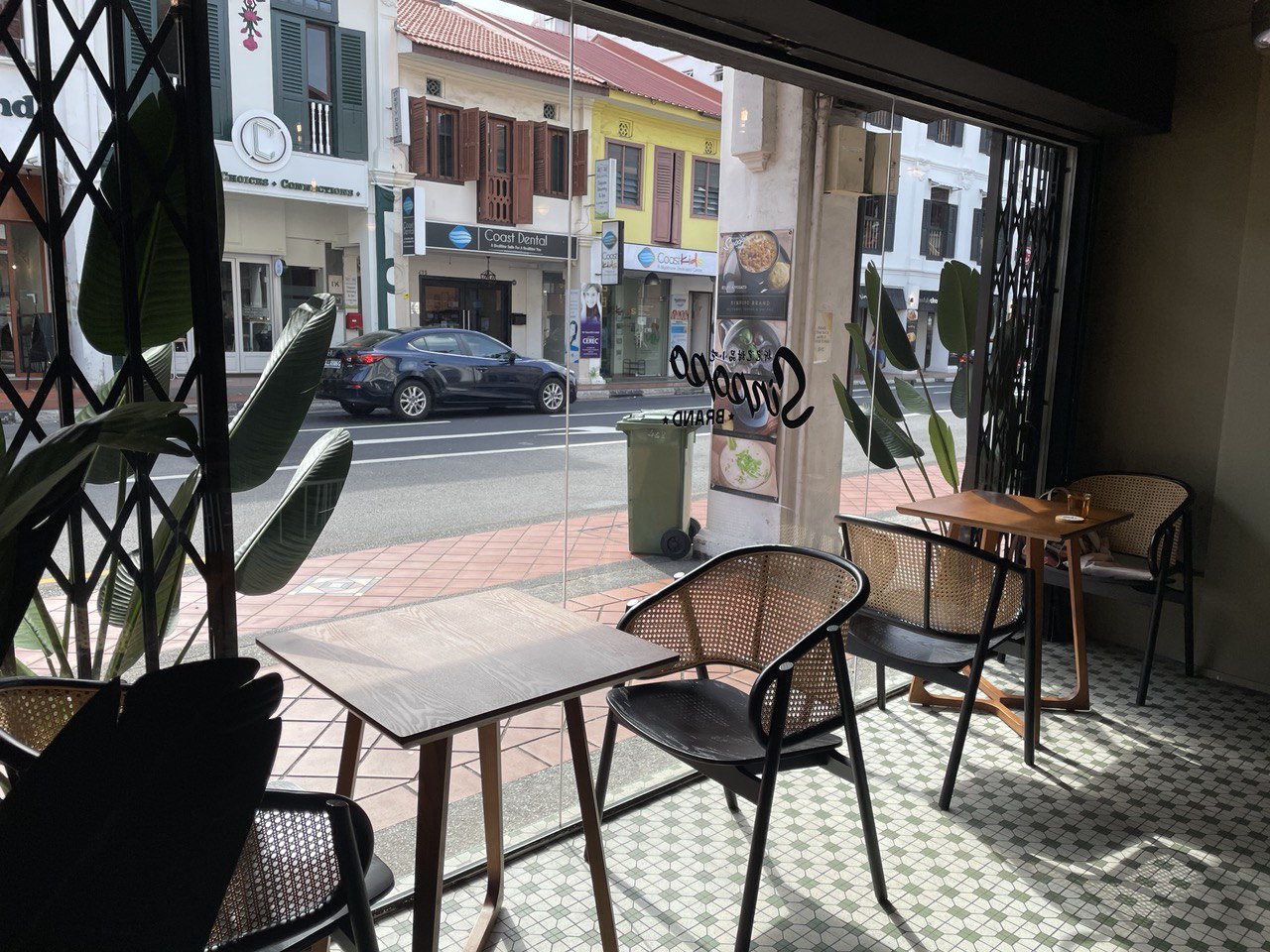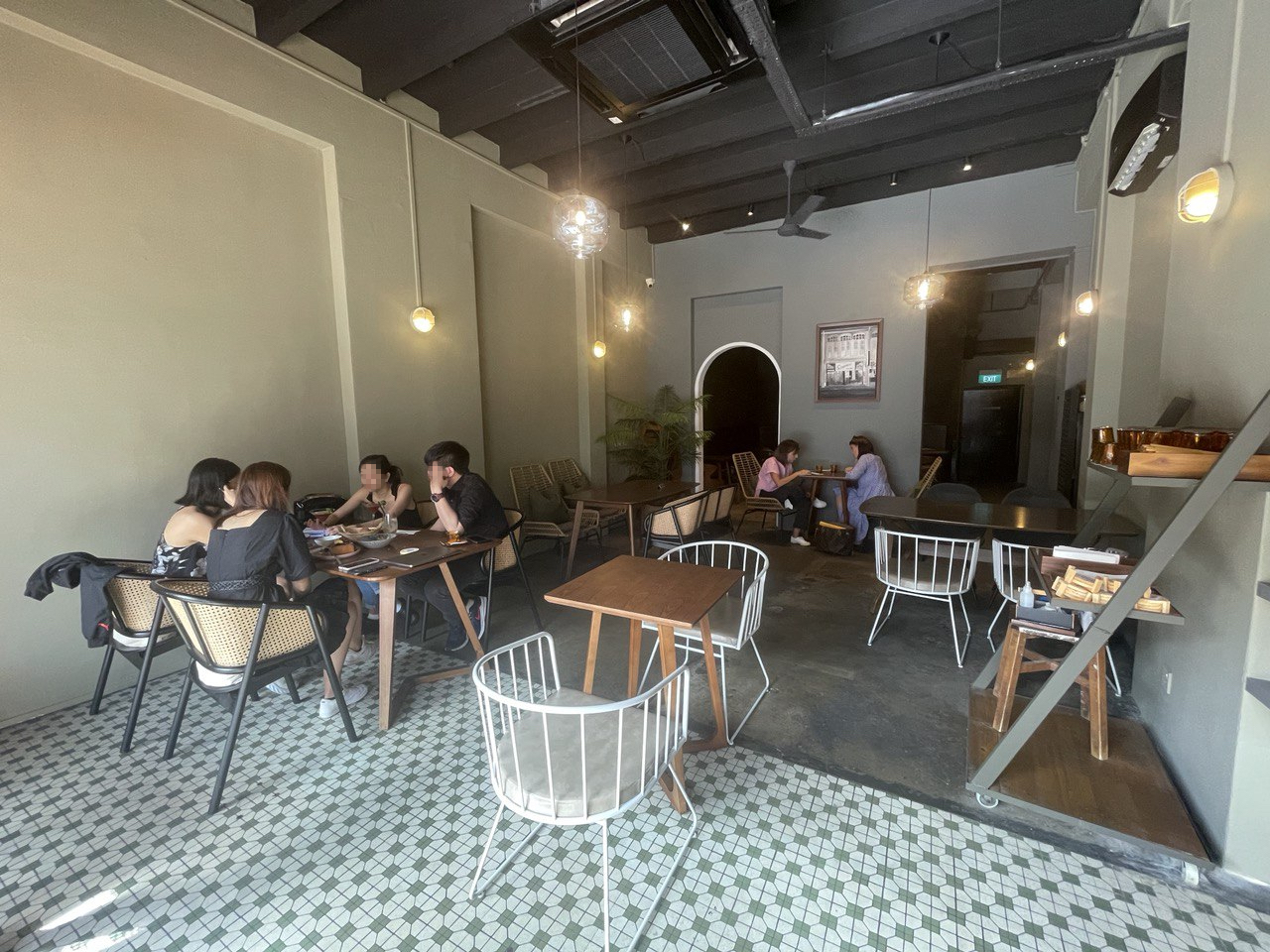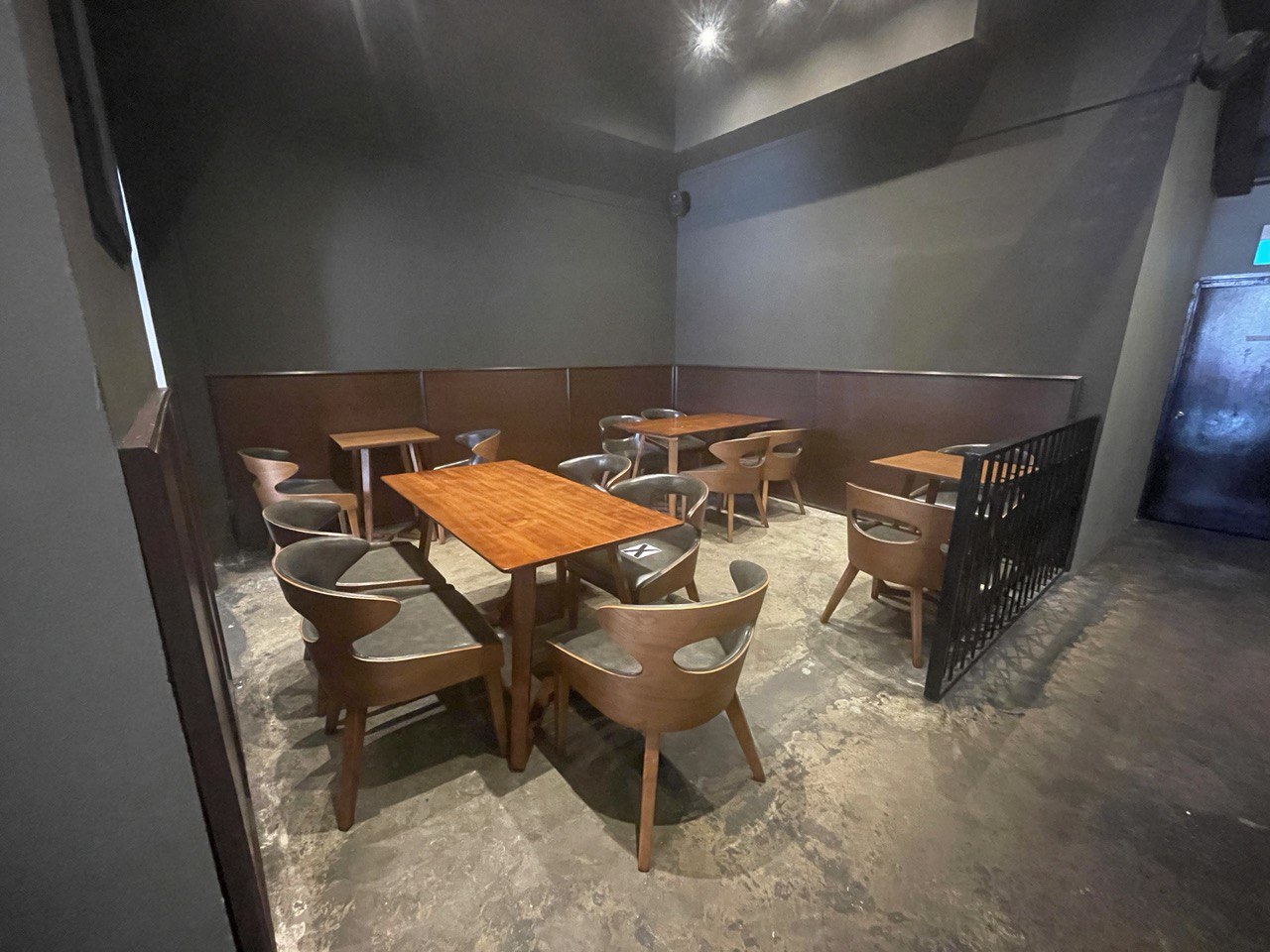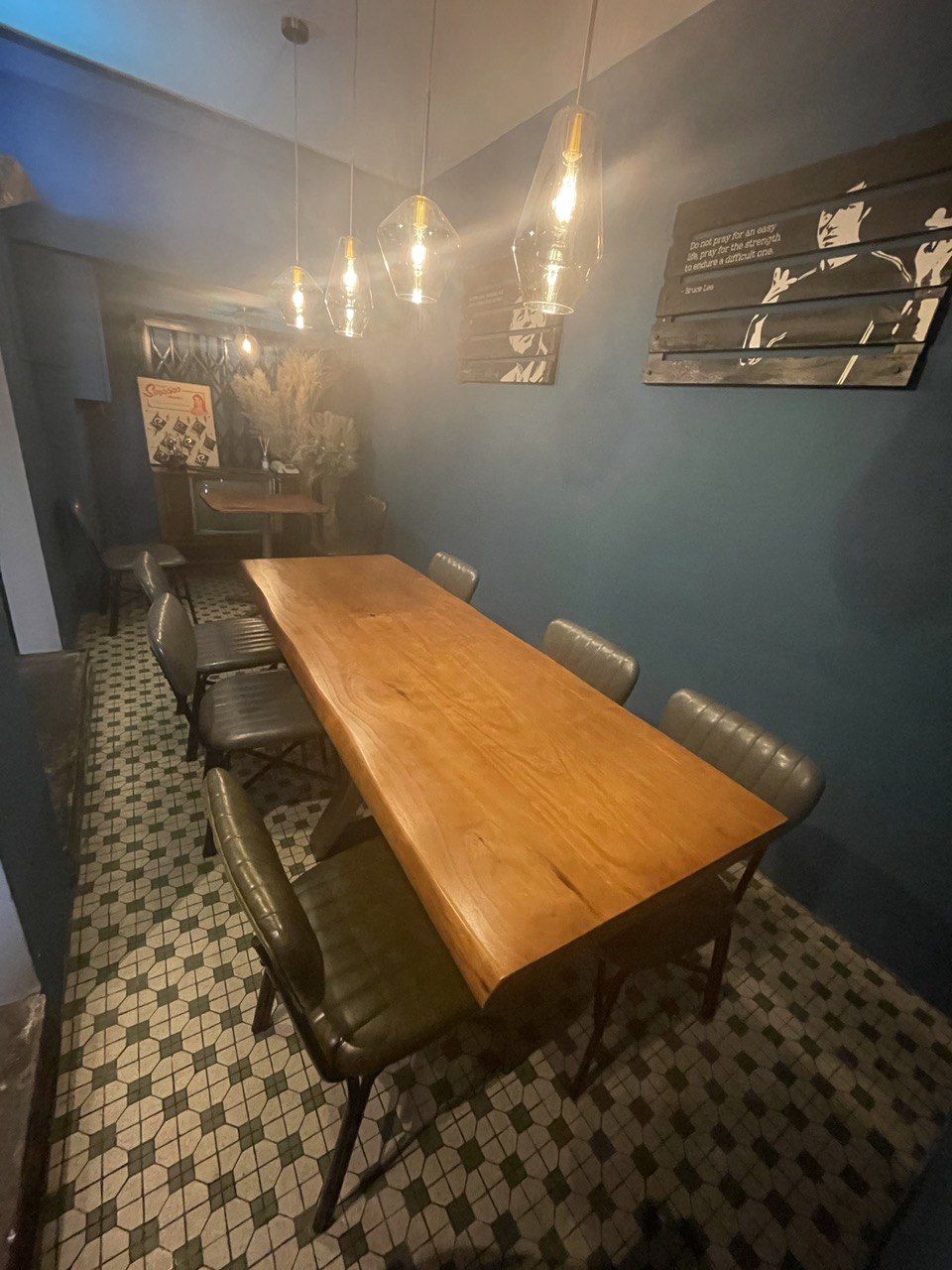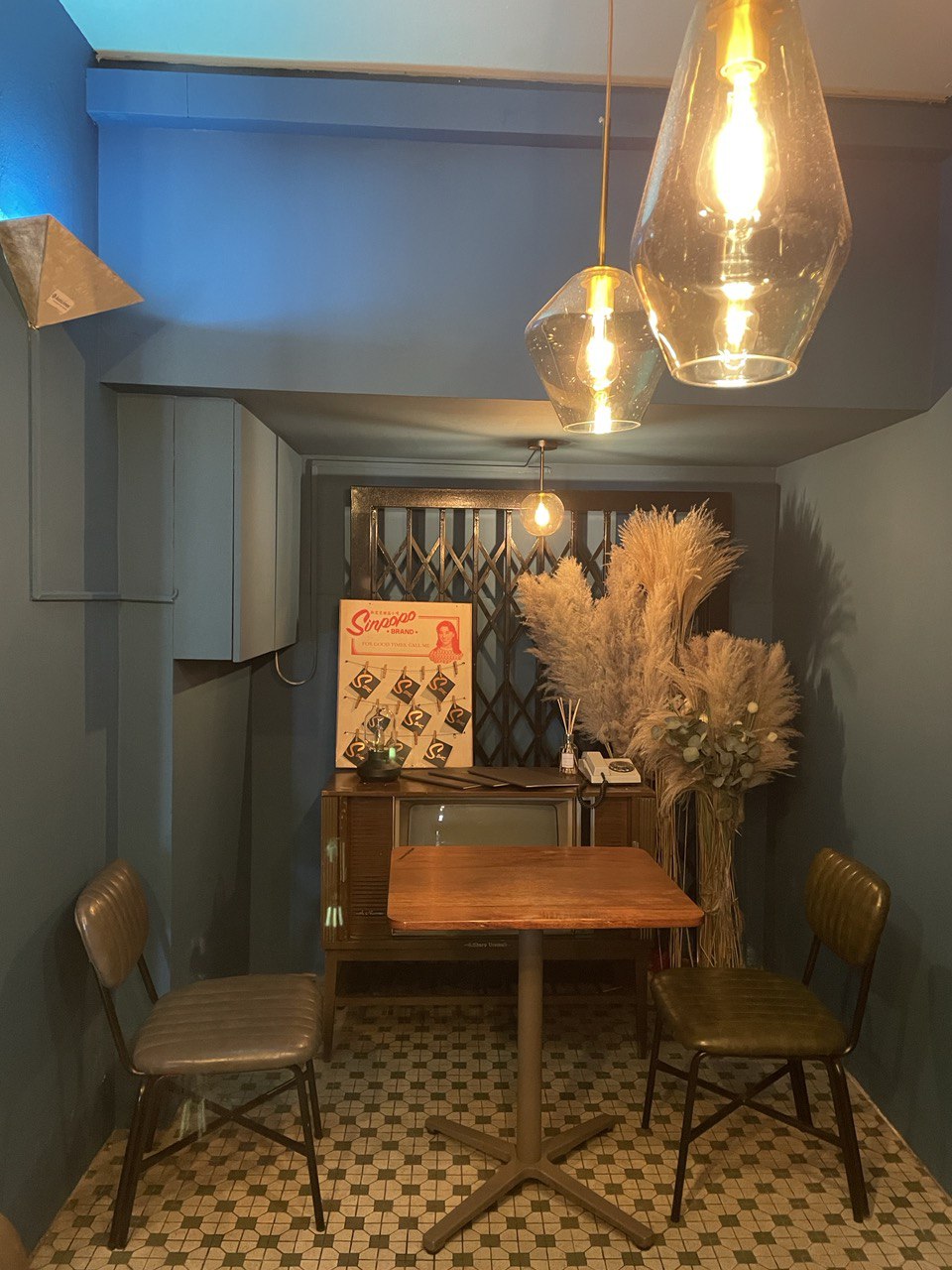 Note that the air-conditioning is colder towards the back and the seats overlooking the corridor can get a bit warm when the sun shines in.
Sinpopo Brand Restaurant
Address: 458 Joo Chiat Road, S(427671)
Opening hours: 8:30am to 10pm, daily

Top images by Karen Lui.
If you like what you read, follow us on Facebook, Instagram, Twitter and Telegram to get the latest updates.