When it comes to watching movies and TV, I am someone who has always solidly been of the opinion that the world is already scary enough, so there's no need for me to consume content that makes me feel anxious.
I generally don't particularly enjoy the suspense of mystery shows, and find myself fretting about what comes next instead of just enjoying the ride.
To give you a sense of my TV show preferences, my shows of choice tend to be sitcoms that I can put on in the background and laugh along to, like "Brooklyn Nine-Nine", "Modern Family", and "Parks and Recreation".
So when I was asked by Mediacorp to watch a few episodes of their new series Reunion — a locally-produced mystery thriller about a kid who disappeared and is found 15 years later — and give my honest review of it, I was skeptical about whether I would enjoy it.
To be completely honest, when my colleague on the business team originally asked around about this sponsored post, my immediate reaction was that I was definitely not the one for the job, given my aversion to drama shows.
But after watching the trailer, I was strangely enthralled by the story, and actually wanted to find out what happened.
So here we are, four episodes in — here's my honest review of Reunion so far, as a non-mystery show watcher:
Characters are pretty normal, but relationship dynamics are interesting
The series centres around five friends who were on a camping trip at Pulau Ubin in 2004 when one of the boys, Chris, mysteriously disappeared.
The main characters of the show are the five friends:
Chris, mysteriously reappears after disappearing and being presumed dead for 15 years

Jasmine, Chris' younger sister, who now works for their family business, a property development company headed by her father

Sami, a social media influencer who is trying to get into acting

Riza, who is married with a young child, and who works in a marketing company but wants to launch his own start-up.

Leonard, a teacher who seemed to have been the "leader" of the friend group when they were kids, and who lives with his mother and fiancée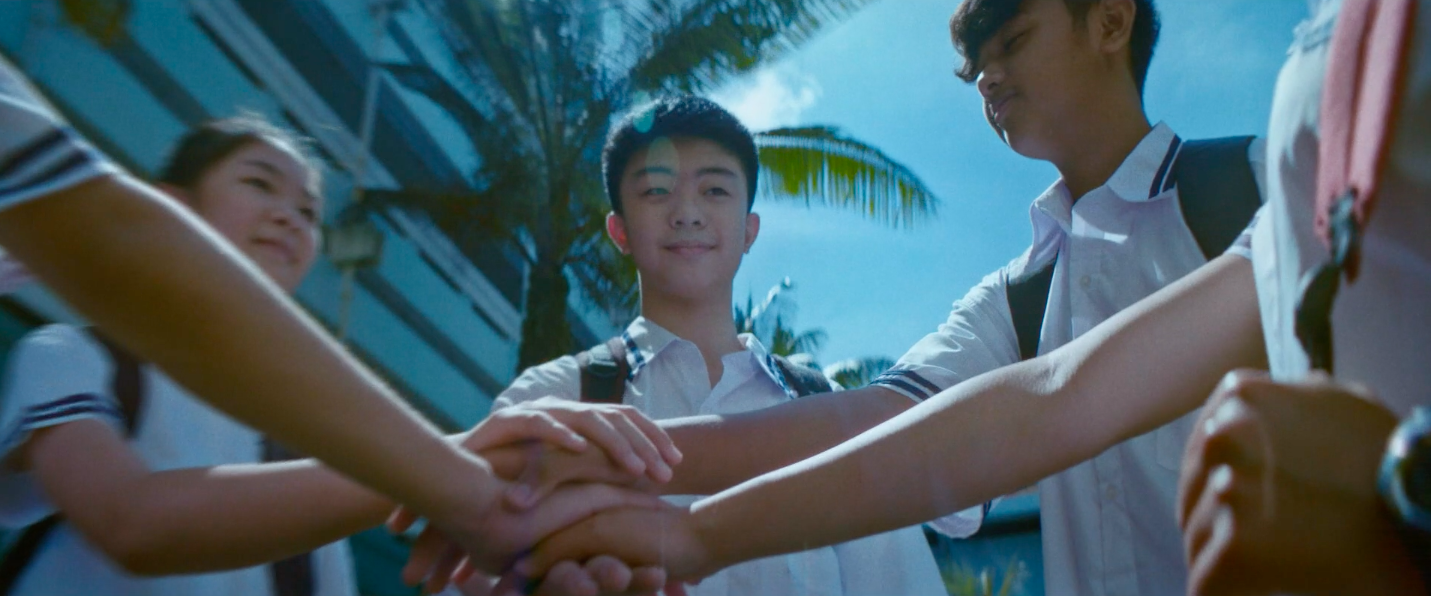 I felt that all of the main characters are pretty standard — none of them seem particularly interesting on their own.
My least favourite characters are Jasmine and Sami — Jasmine because she acts quite selfishly, only caring about her family's business and being willing to throw her friends under the bus if she needs to; and Sami, because she seems quite helpless and whiny most of the time, instead of actually problem-solving when things go astray.
My favourite character would probably be Chris — he seems the most trustworthy and genuine. But then again, knowing how gullible I am, I wonder every now and then if I'm actually completely wrong. In the back of my head, I wonder whether grown-up "Chris" is actually Chris, or if he could possibly be someone pretending to be him for some sinister reason.
Romantic entanglements were quite engaging
But what's most interesting to me is the dynamics between the different characters, and in particular, the complicated romantic tension/entanglements that build up throughout the series.
The show does a good job of giving out the information about their relationships in small bite-size pieces, which kind of strung me along.
Leonard is engaged, but we find out that he and Jasmine used to have something going on between them and possibly dated for a while.
Will these new developments with Jasmine's brother bring her and Leonard closer again and put strain on his soon-to-be marriage? Who knows? Not me (at this point).
Then, there's Sami, who appears to be having an affair with a married man. But when Chris resurfaces again, it seems to reignite a spark that apparently existed for them back when they were kids.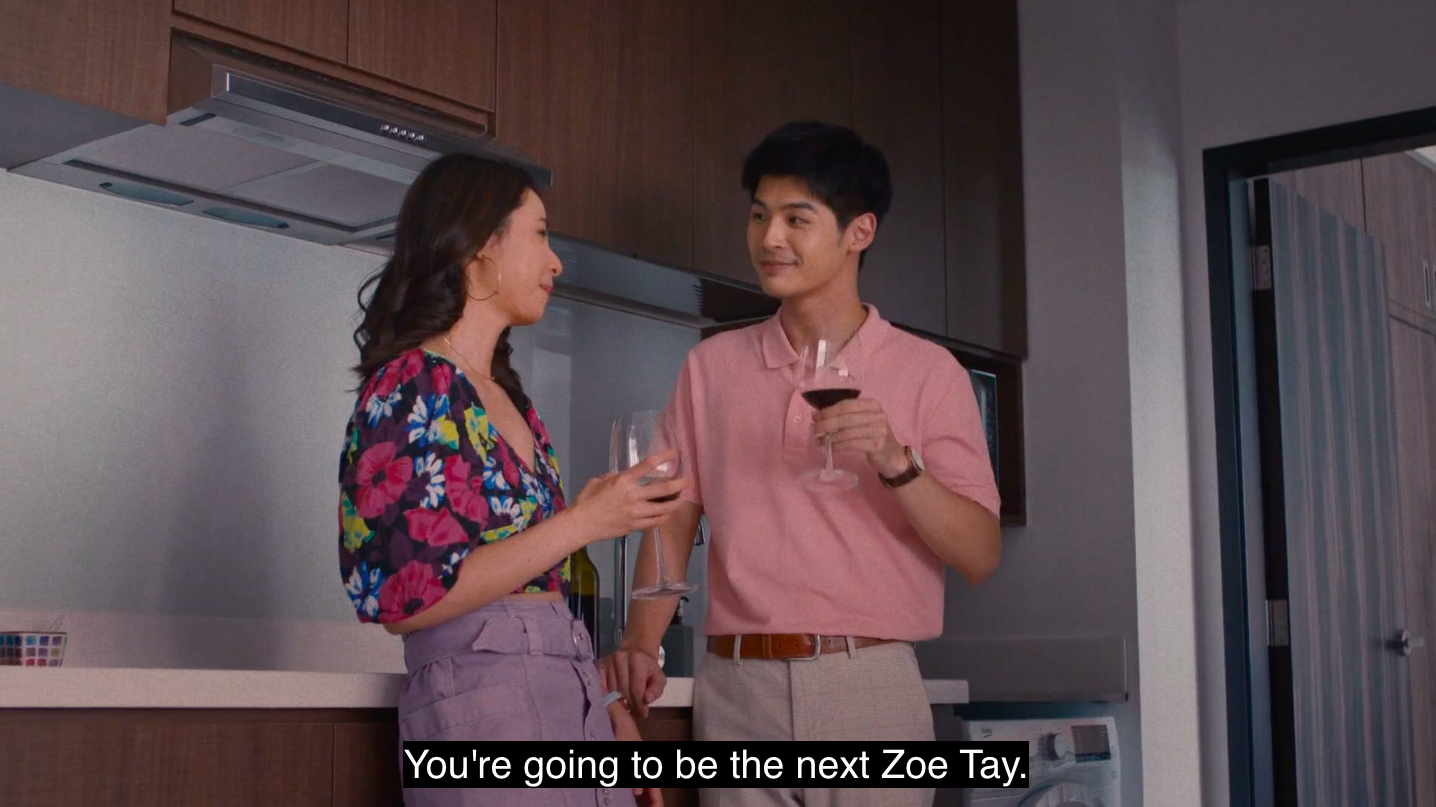 There are also other side characters — some more important than others.
For example, as the story progresses, we find out that Chris' and Jasmine's father plays quite an important (and slightly sketchy) role in the background of what happened after Chris disappeared.
I felt that the series did a good job of throwing curveballs at the viewer throughout the series, such as showing the characters as caring about each other and sticking together to protect each other, but then regularly using one another for their own gains.
Compelling plot development
My favourite part about watching Reunion definitely was the plot development, which I feel is also the strongest element of the series.
The show's writers do a good job of dishing out little pieces of information at a time, so that I felt that I knew what was going on until I suddenly realised that I was completely wrong.
To be honest, sometimes it made me feel very gullible, because I felt like I fell right into the trap that the writers were hoping I would, but my excuse is that I'm not normally a mystery show person, so I didn't know any better.
For example, when someone leaked the news that Chris is home, I assumed that it was Jasmine's rude colleague — who was shown sneakily taking a photo — who had done so.
Without giving too much away, I realised in a later episode that I had been tricked.
The show also introduces new plot lines throughout the later episodes — I (rather naively) thought that the entire show would be about Chris' disappearance and his subsequent return, but then in episode three, another cold case that involved Chris' and Jasmine's old piano teacher suddenly is introduced.
The show's timeline jumps between multiple time periods, moving between the days leading up to and following Chris' disappearance, and then the present day.
Sometimes, the jumps could feel a bit choppy, as the story flips back and forth between the past and present.
One way the writers try to help readers follow the storyline is by inserting a title card indicating when that scene is taking place.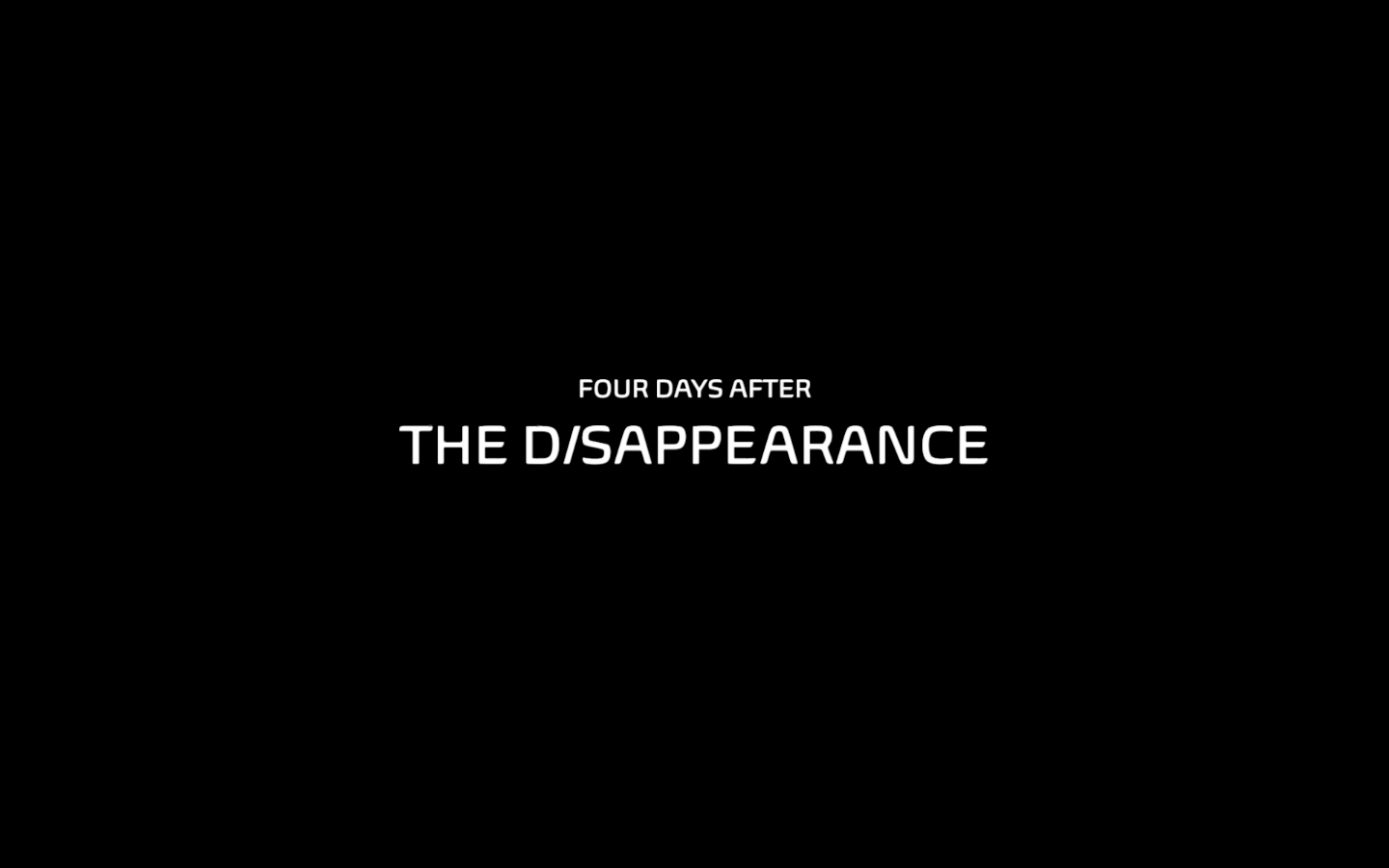 A bit on the nose, I felt, but at the same time, it is necessary to maintain clarity of what was going on.
Very different from the sitcom experience
Overall, even as someone who doesn't generally care for mystery shows, I actually found myself quite hooked by the storyline because I was constantly finding myself falling into traps set up by the writers, and wanted to find out the truth.
In fact, when I finished episode four, the cliffhanger at the end caused me to take a quick sneak peek at the first few minutes of episode five before pulling myself away to do other work, in order to ease my curiosity.
This is very different from my usual experience watching my typical sitcom shows of choice; because every episode is standalone and very rarely ties dramatically into the next one, I usually just watch one 25-minute episode and then do something else.
Meanwhile, these 40-plus minute episodes have the potential to eat away at hours of my time, because I'm someone who's basically unable to live with uncertainty and I will just want to know what happens next.
Dangerous for my time management. And career.
Watch Reunion on meWATCH
Whether you're a mystery buff or a sitcom-enjoyer like myself, I would say Reunion is worth checking out for your fix of a pretty engrossing local production.
Besides, who doesn't like free things?
Even if you're not a mystery fan, the other aspects of show — such as intertwining storylines, potentially-complicated relationship issues, and the drama between rich family business owners — are all intriguing enough to keep you hooked, in my opinion.
But don't just take it from me. You can watch all 13 episodes of Reunion for yourself on meWATCH here.
Just make sure that you have several hours set aside, because if you're anything like me, the compelling twists and turns of the story might make it hard for you to stop watching.
This sponsored article is brought to you by Mediacorp.
All photos via Reunion on meWATCH.
If you like what you read, follow us on Facebook, Instagram, Twitter and Telegram to get the latest updates.