A Changi Prison inmate was placed on quarantine on May 13, after being identified as a close contact of Case 63160, a chef at the prison who tested positive for Covid-19.
The 48-year-old inmate, a Singaporean, was then tested for Covid-19 on May 13, May 17, May 19, May 20, May 21, May 23, and May 25.
On each of these seven occasions, the test results came back negative.
Then, in the evening on May 25, the inmate developed a fever and was tested an eighth time on May 27.
This time, the test result came back positive on May 28. His serology test result is pending.
He has been assigned the case number 63826 by the Ministry of Health (MOH), in the daily update on Covid-19, and is among 23 community cases announced on May 29.
He is the 14th case to be linked to the cluster at Changi Prison Complex.
After the chef (Case 63160) tested positive, the Singapore Prison Service (SPS) announced that about 5,000 inmates, staff and partners will be tested for Covid-19 progressively.
All face-to-face and tele-visits were also suspended until further notice, though inmates and their families were still allowed to communicate with their families via phone calls and e-letters.
SPS has also suspended the rehabilitation programmes conducted by vendors and volunteers in all prison facilities during this period.
Here's an overview of the local Covid-19 situation in the past weeks: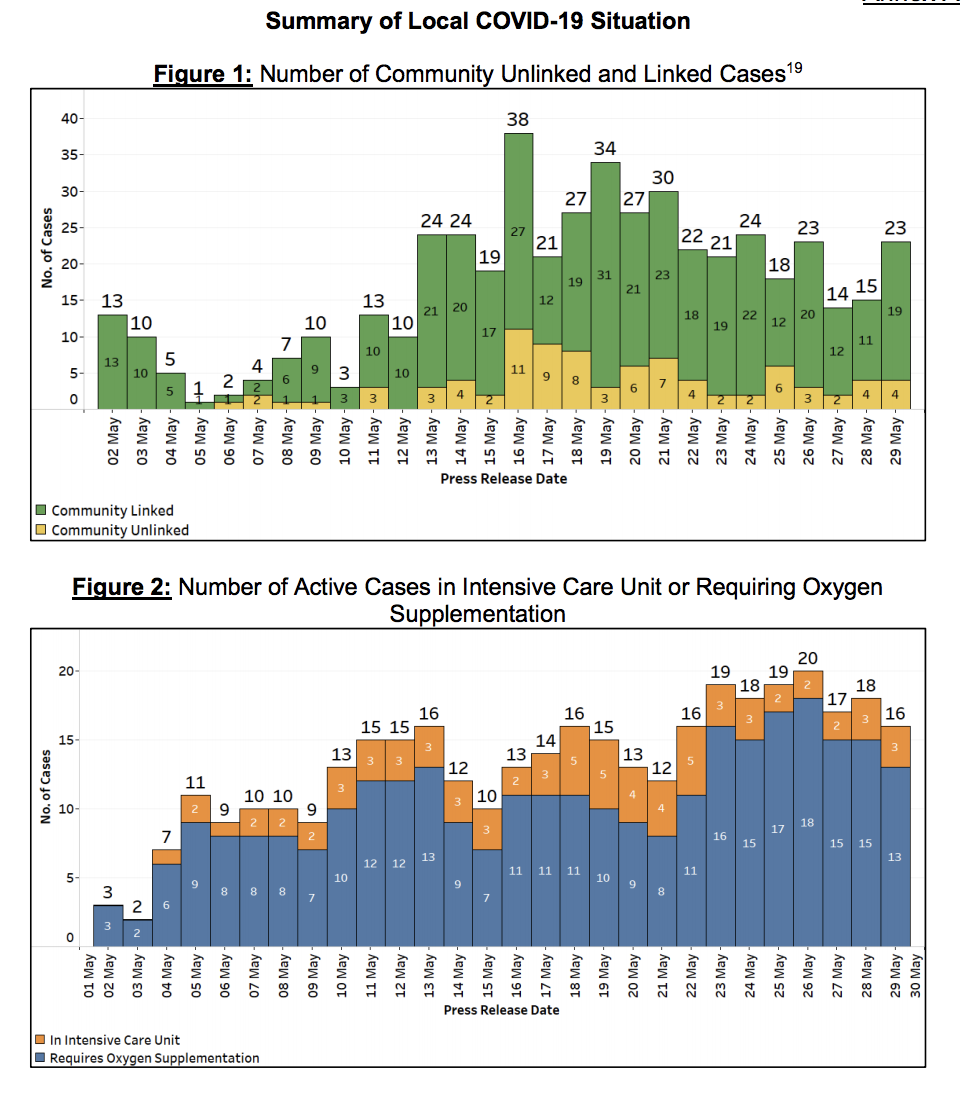 Related story:
Top image via Captain of Lives/Facebook
If you like what you read, follow us on Facebook, Instagram, Twitter and Telegram to get the latest updates.