Follow us on Telegram for the latest updates: https://t.me/mothershipsg
Dining in at F&B establishments is disallowed in Singapore from May 16 - June 13, 2021.
But with the measures announced just two days prior, it has been a mad rush for businesses to adapt their revenues models to conform to the new rule.
We spoke to the owners of five F&B brands in Singapore, ranging from coffeeshop stalls to cafes, on their situation.
They are:
Brotherbird (cafe, bakery)

Yakiniku Warrior (coffeeshop stall)

Feather Blade/Rappu (restaurants)

Huggs Coffee (coffee chain)

Abundance (recently opened cafe)
Better prepared than last year
30-year-old KC Chia is the co-founder of popular bakehouse/cafe Brotherbird.
The brand has a takeaway kiosk in CT Hub, as well as a cafe in Bali Lane, which just reopened in January following a one-year hiatus.
Chia told Mothership that they are "more prepared' for the challenges ahead, after the Circuit Breaker in 2020.
Both outlets will remain operational during this period, and also serve as online preorder collection venues.
Chia aded that the latter function aims to disperse early morning queues at their stores.
More time needed to react
A similar sentiment was echoed by Lee Haoming, Huggs Coffee's 33-year-old managing director.
The coffee chain has 20 outlets in Singapore, all of which offer dine-in, although some with limited seating.
"[...] We've gone through similar measures last year hence we are prepared to a certain extent. However, it's still extremely disruptive and costly to change our entire operations in less than 48 hours," Lee said.
Another source of their stress is the Thomson Plaza outlet — the latest store in the chain that had just opened on May 15.
The past two days has seen Lee and his team scrambling to churn out takeaway and delivery promos, as well as procuring takeaway packaging.
28-year-old Sheen Jet Leong, who owns Rappu and The Feather Blade restaurants, said that he understood the merit of limiting dine-ins, but felt that the adaption period was too short as well.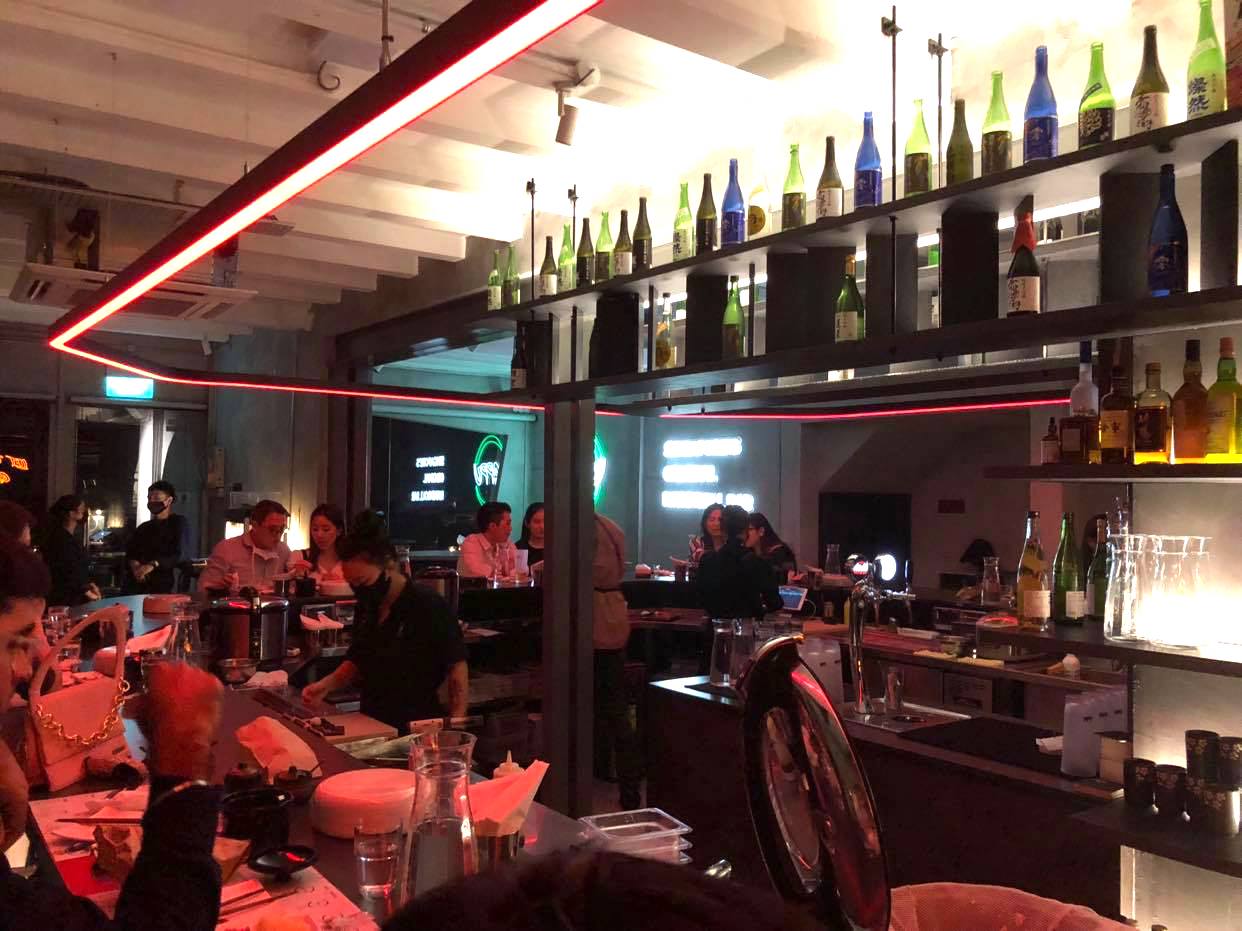 "Also, a case could be made that instead of a knee jerk reaction to curb dine-ins entirely, the capacity could have been limited to a lower percentage or to outdoor dining only," he added.
In the meantime, Leong is offering bundle promotions and free delivery with a minimum purchase of S$100.
The restaurants also have an in-house islandwide delivery fleet to mitigate the high costs of delivery partners.
A change in menu
To cope, many F&B businesses have made tweaks to their menu.
This is especially so for 32-year-old Kelvin Tan, who operates Japanese BBQ stall Yakiniku Warrior out of a coffeeshop in Geylang.
As one can imagine, it might be a little hard to takeaway Japanese BBQ.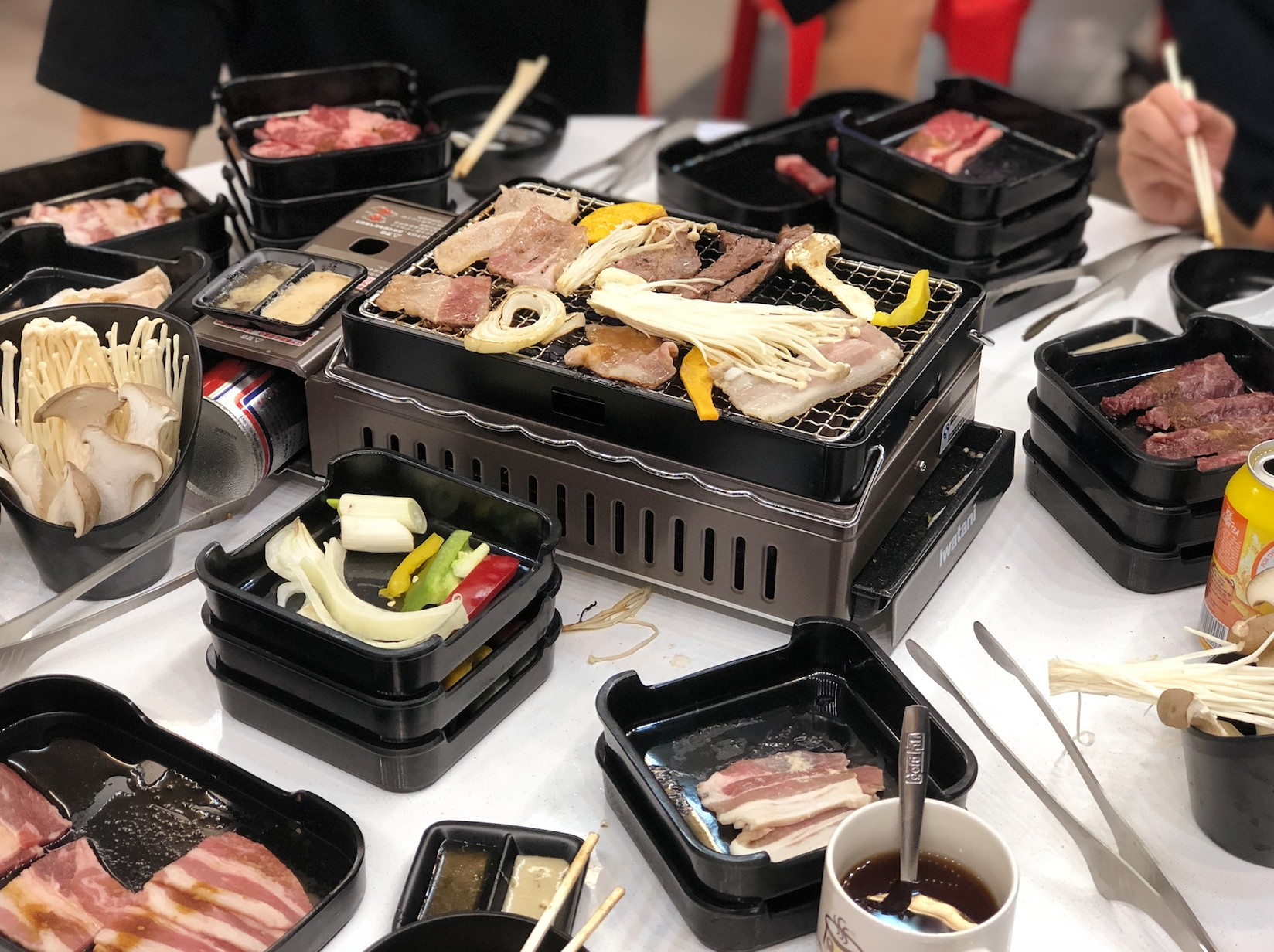 Tan has therefore pivoted to selling rice bowls, such as beef, chicken, and pork bowls.
When Tan and his wife, Joanne Yeoh, 29, started the business in December last year, they were "confident" that Singapore has passed its peak of the pandemic.
Even then, the couple had expected a no dine-in rule to be implemented as community cases began to rise again, and were intending to formulate new recipes for the beef bowl and apply for delivery services.
Downtime
Lastly, 32-year-old Yuan Xin is the owner of Abundance, a hole-in-the-wall Taiwanese cafe that opened in late-April.
Although business, still in its infant stages, will definitely be "impacted," Yuan Xin said that they will be taking this time to "smoothen operations."
Top image by Mandy How
If you like what you read, follow us on Facebook, Instagram, Twitter and Telegram to get the latest updates.