Follow us on Telegram for the latest updates: https://t.me/mothershipsg
A man took to social media to share his "near-death experience" of how he nearly drowned while swimming at Sentosa.
Sucked by current
In a Facebook post on May 28, Yee Hoo Thim said that he was "sucked into" a current when swimming from Palawan beach heading towards Siloso beach.
As he approached the blue buoys, he claimed that he felt like a "magnet being sucked to the other side", in the direction of the sea.
Yee held on to the chain linking the buoys. He found himself unable to swim away as the current was "extra strong", saying that he will be pushed further out to sea if he let go of the chain.
Trying to stay calm despite his panic, he tried to swim along a few of the buoys and rested for a while before deciding on his next move.
After several attempts, he "sprinted, kicked and swam" and eventually made it to the shore.
The incident took place in the morning on May 28.
His route here.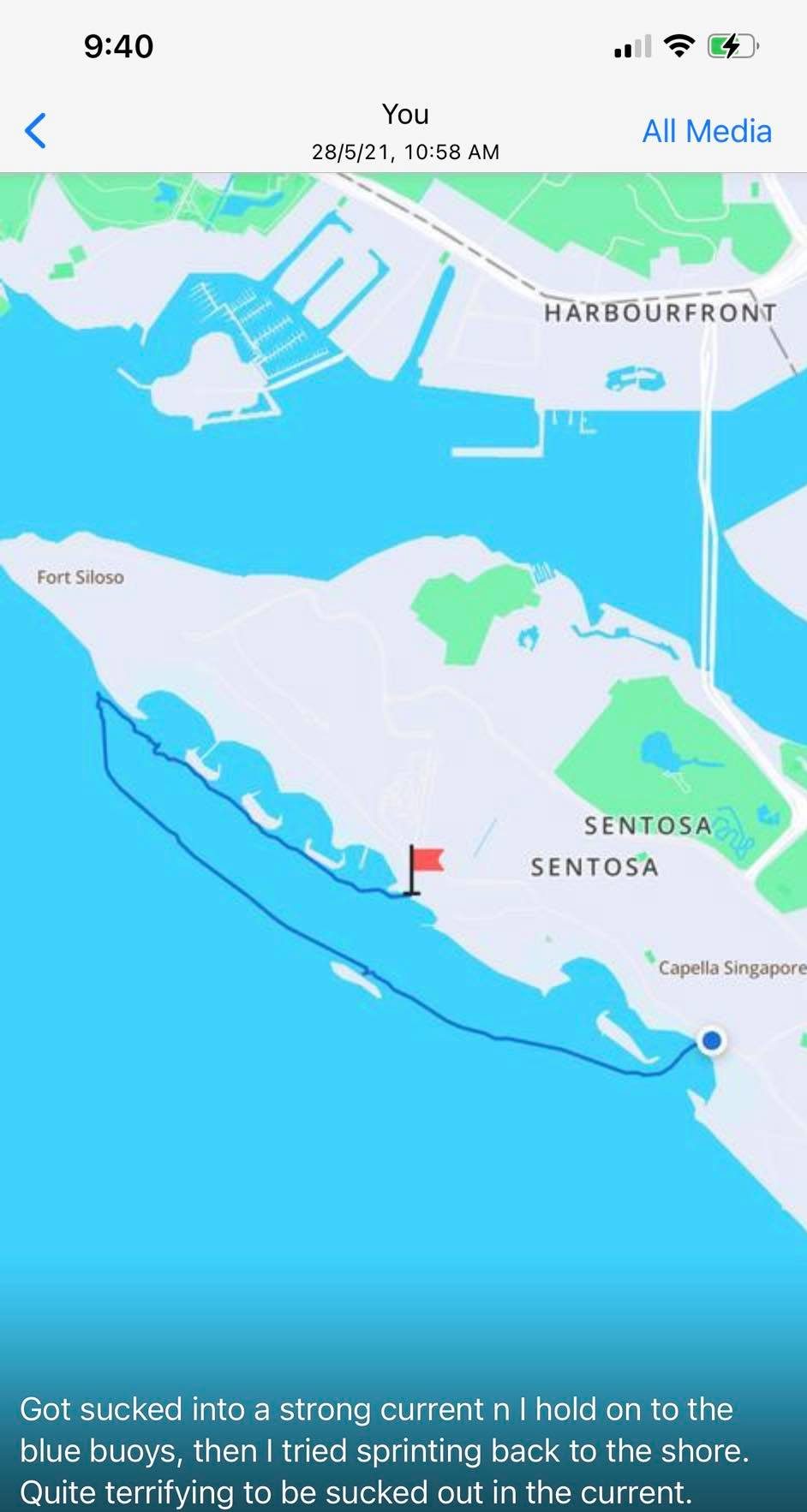 Speaking to Mothership, Yee shared that he is an endurance swimmer who can swim up to 5 or 10km.
He had also swum near the blue buoys previously, however, this was the first time that he had encountered such "abnormal" strong currents.
He cautioned open water swimmers to be more aware of such currents, and to stay calm when they encounter one.
Swimming in Sentosa
According to Sentosa, swimmers are advised to swim between the Red and Yellow ("Swim here") flags. This area is supervised by their Beach Patrol Officers.
At Palawan beach, swimmers are not advised to swim to the Southernmost Point, as there are strong currents around the area, if they are not strong swimmers.
The Southernmost Point is a small islet linked to Palawan Beach by a suspension bridge.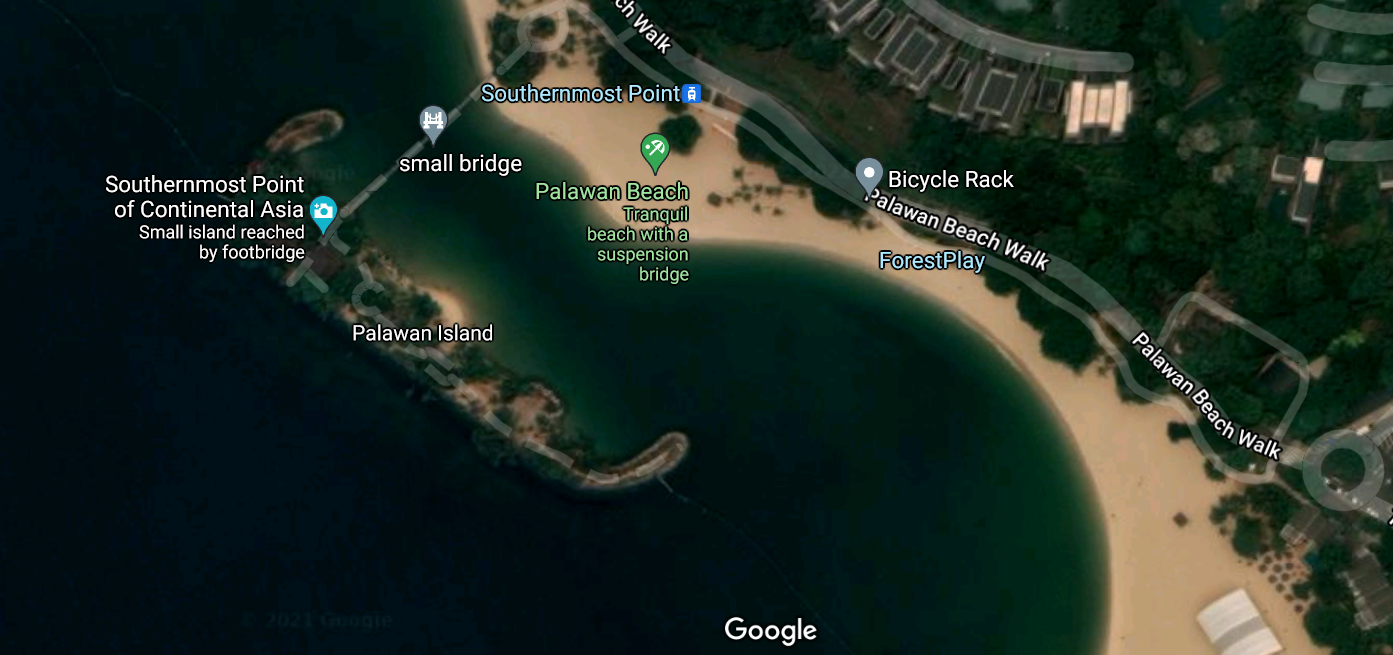 A 2006 Straits Times article reported that man-made islets designed to prevent currents from washing sand out to sea can also cause water to be channelled into "smaller, stronger currents" called eddies.
The gradient of the sea bed at Sentosa beaches is also steeper than other beaches, such as East Coast and Pasir Ris, with the sudden, steep drop sometimes taking weaker swimmers by surprise.
His Facebook post here:
Top photo via Yee Hoo Thim/FB.
If you like what you read, follow us on Facebook, Instagram, Twitter and Telegram to get the latest updates.