On 23 March 2020, Singapore Airlines and Scoot announced plans to suspend flights from Australia, which would leave those overseas stranded during the global pandemic.
23-year-old Singaporean Ma Rui, a medicine student at the University of Newcastle (UON) was one of them.
Anxious friends and family back in Singapore had been urging him to return home quickly and the foreign students around him at UON were packing their bags and flying home one by one.
Still, Ma, who was in his second year at UON, hesitated; he didn't want to leave behind his life and friends in Sydney.
The final push came when the Ministry of Foreign Affairs (MFA) urged Singaporeans to return home quickly because healthcare systems in other countries were inadequate to cover those who weren't citizens.
"I booked the (plane) ticket the night before. So I had 12 hours to pack up everything, put (them) into storage and then get on a train to Sydney (Airport). Like, that was how last minute my decision was to leave."
And so, amid a cloud of uncertainty, Ma flew home to Singapore hoping that it was the right decision for his own safety.
Like many other international students at the start of the global pandemic, Ma thought that he would be able to return to Sydney soon.
But more than a year on, Ma is still an eight-hour flight away from where he needs to be.
Australia has shut its borders to most international students, taking in only some on limited grounds, he said.
We met Ma one late afternoon in May at Genius Central cafe in Telok Ayer, where he's now a part-time waiter.
The doctor-to-be shared that he was drawn to medicine as he finds contentment in helping others.
"I enjoy being a part of changing someone. Whether it be physical or mental, whatever, just being able to help someone (and) make them happy."
Ma was able to pursue his passion at UON. He enjoyed his course and made lifelong friends there. Australia felt like a home away from home, he said.
And then, the pandemic hit.
He couldn't do online classes forever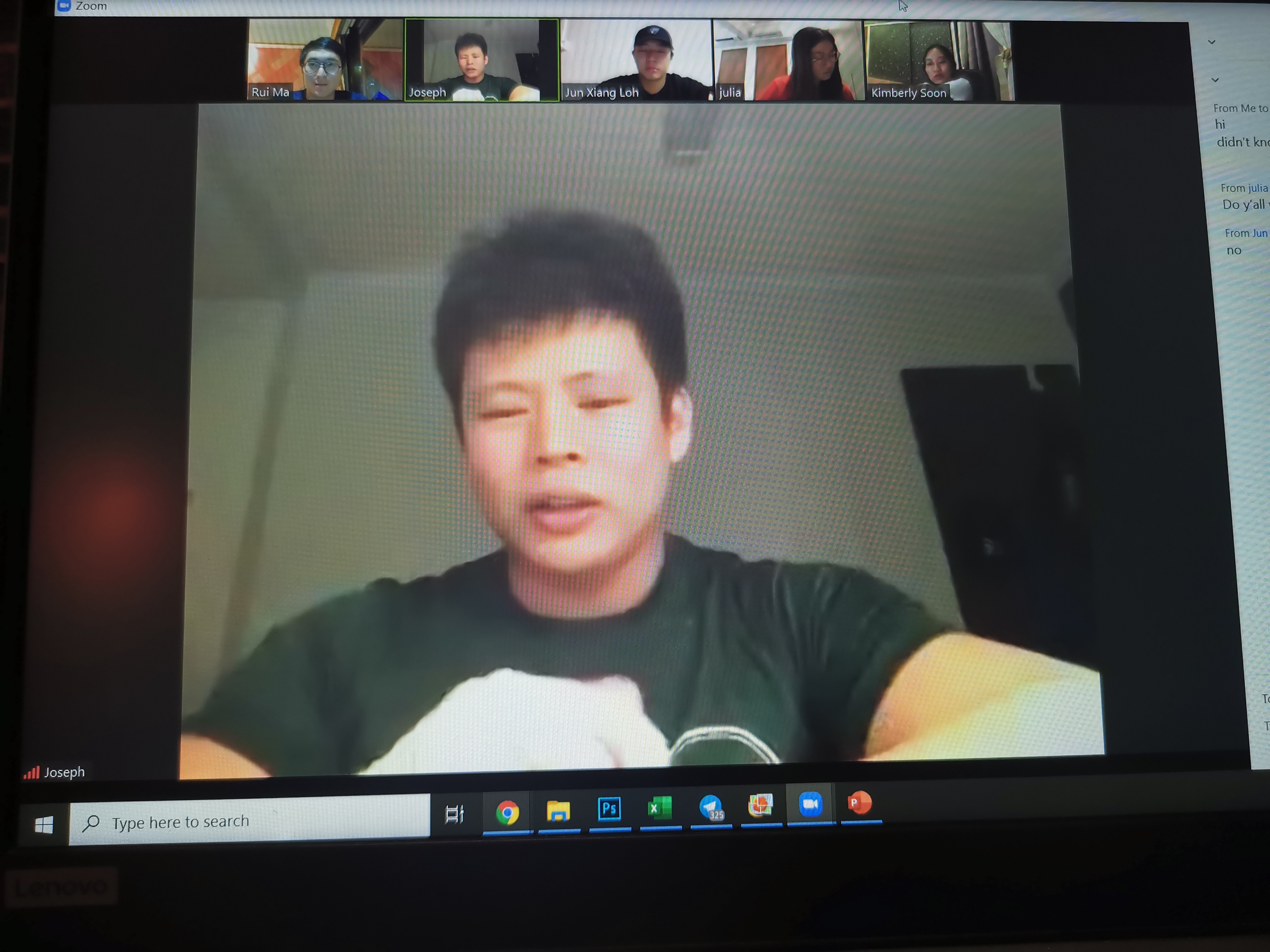 Ma completed the second year of his medicine course in Singapore, with the help of online classes.
UON's medical school curriculum includes theory-based classes in the first two years, which made it easy to transition online.
Their virtual lectures and examinations ran smoothly, without much hiccups. The only difference was that school was at his desk, a metre away from bed.
Study groups and hangouts still took place but through scheduled Zoom calls, (sort of) completing his university experience.
But soon, he met a roadblock in his medical school journey.
UON's medicine course takes a total of five years to complete — two years of theory classes and the next three years of practical classes where students undergo a series of clinic and hospital placements.
Ma is supposed to be in his third year, with three semesters of placements to complete this year— General Practice, General Medicine and Surgery.
The original plan was to do them all in Sydney. But that had gone out the window.
Thankfully, with the help of his UON seniors from Singapore, Ma managed to get a General Practice placement at Lakeside Family Medical Centre at the beginning of 2021.
He recalled how he was taken aback by the sheer variety of languages that he encountered with the patients.
"Every patient speaks a different language. You know, every patient speaks a different dialect. And then as a doctor, you need to be (a) master. Like, so many of them. It's crazy."
Nonetheless, it was a great experience for Ma, who called it a once-in-a-lifetime opportunity.
While his General Practice placement went relatively well, he faced difficulties proceeding to his next two semesters while stuck in Singapore.
Uncertainty and more uncertainty
In February, UON informed Ma that he needed to return to Australia to complete the rest of the school year.
The university gave him a deadline: Return by May 10, 2021 or defer the entire school year.
Ma was caught in a bind. He wanted to return, but he couldn't. The Australian border was closed early in the pandemic — and remains closed — to most international students.
In the days approaching the May 10 deadline, Ma grew increasingly anxious about his future plans.
Desperate for a solution, Ma reached out to his Member of Parliament, Ministry of Health (MOH), MFA and National University Singapore (NUS) to find an alternative way to continue his studies here.
After numerous calls, zoom meetings and emails, there was finally a glimpse of hope. NUS offered Ma a spot at the National University Hospital (NUH) for his General Medicine placement.
NUS tried their best to help Ma by collating all available slots in NUH they could offer, offering him a six-week rotation which would expose him to a range of specialisations such as General Surgery, Gastroenterology, and Dermatology.
With this, Ma could continue his studies on schedule, in Singapore.
"So it sounds very promising. We linked them (NUS and UON) up. And then we had a call, and our school said no. And then we're like, why? What's the deal?"
According to Ma, the school said that the offer by NUH did not meet its requirements for its third-year medical students, which was to have a broad exposure to General Medicine, without delving into specialisations. The school also required him to get a 12-week placement instead of six.
So, both content covered and duration of placement didn't meet the requirements set out by his university.
"UON flat rejected it. They said, 'We looked through it. We tried our best to consider it. But there's no way we can incorporate this into our (curriculum). Like it's just too different from our curriculum.'"
Ma couldn't accept that his only chance to continue his studies was rejected.
At that point, he felt hopeless:
"It felt to us like we were fighting an uphill battle against the Australian Government and against our own university to try and keep ourselves in that university.".
When he thought all hope was lost, the Australian government issued a travel exemptions application form allowing non-citizens into Australia, given certain grounds.
One of which was the grounds of compassionate and compelling reasoning that included international medical students who were either in their fourth, or last year and have physical placements in the next two months.
Ma, eager to go back for his placements, applied for the travel exemptions.
He prayed that there would be a chance the Australian government would empathise with this situation.
But since he was only a third-year student, the answer was still "No".
Taking a toll on his mental health
The longer he stayed in Singapore, Ma felt himself getting increasingly derailed from the path he was supposed to be on, and growing distant from his Australian classmates who were moving forward while he was drowning in a sea of "maybes".
His sense of belonging and security was taken away from him.
"I think that was the key thing for sort of like, feeling you're part of school still gave me a boost because I could hang out (with) my friends, Zoom call each other and study and stuff like that. We were on the same track. It started dipping towards the end of last year, and the start of this year when we realised we can't be back at the start this year."
Every day, he reads the news, hoping that there's a slim chance that he can return to Sydney. But so far, there's nothing. Obsessed with any possible border restriction updates, Ma began to spiral.
"...you feel the need to check the news, because you want to get an update, just in case something happens. And then you check the news, I realised the update is sh*t, you know, so it was this conscious, vicious cycle of bad news, bad news, bad news, and seeking ... bad news."
Ma admitted that he developed a toxic fixation on problems that were out of their control.
He wanted to be heard and he wanted to know that the organisations he was reaching out to were trying their best to accommodate his situation.
But he and his fellow Singaporean UON students was instead running in circles, chasing their own tails.
"We realised that the school was seemingly unhelpful to help us get back. You know. When it felt like it was us against the government and against the school."
Ma has had moments in the past where he felt lost but this was easily the worst he's ever felt, he said. He experienced countless sleepless nights, he couldn't enjoy any activities, and he was worrying constantly.
"I'm not able to feel anything but worry. It was horrible living like that. So, I finally went to seek help."
Help came in the form of weekly sessions with a counsellor. They helped him clear his mind and accept the situation he's in.
Through the sessions, the counsellor helped Ma compartmentalise his thoughts and feelings instead of confronting them all and juggling problem after problem.
Ma said that the counsellor helped him to realise that the toxic loop of bad news affected his mental state severely.
Now, Ma is putting what he learned into practice, by restricting himself to reading about Australian border restriction updates once a week.
Found work as a waiter, being in a good place mentally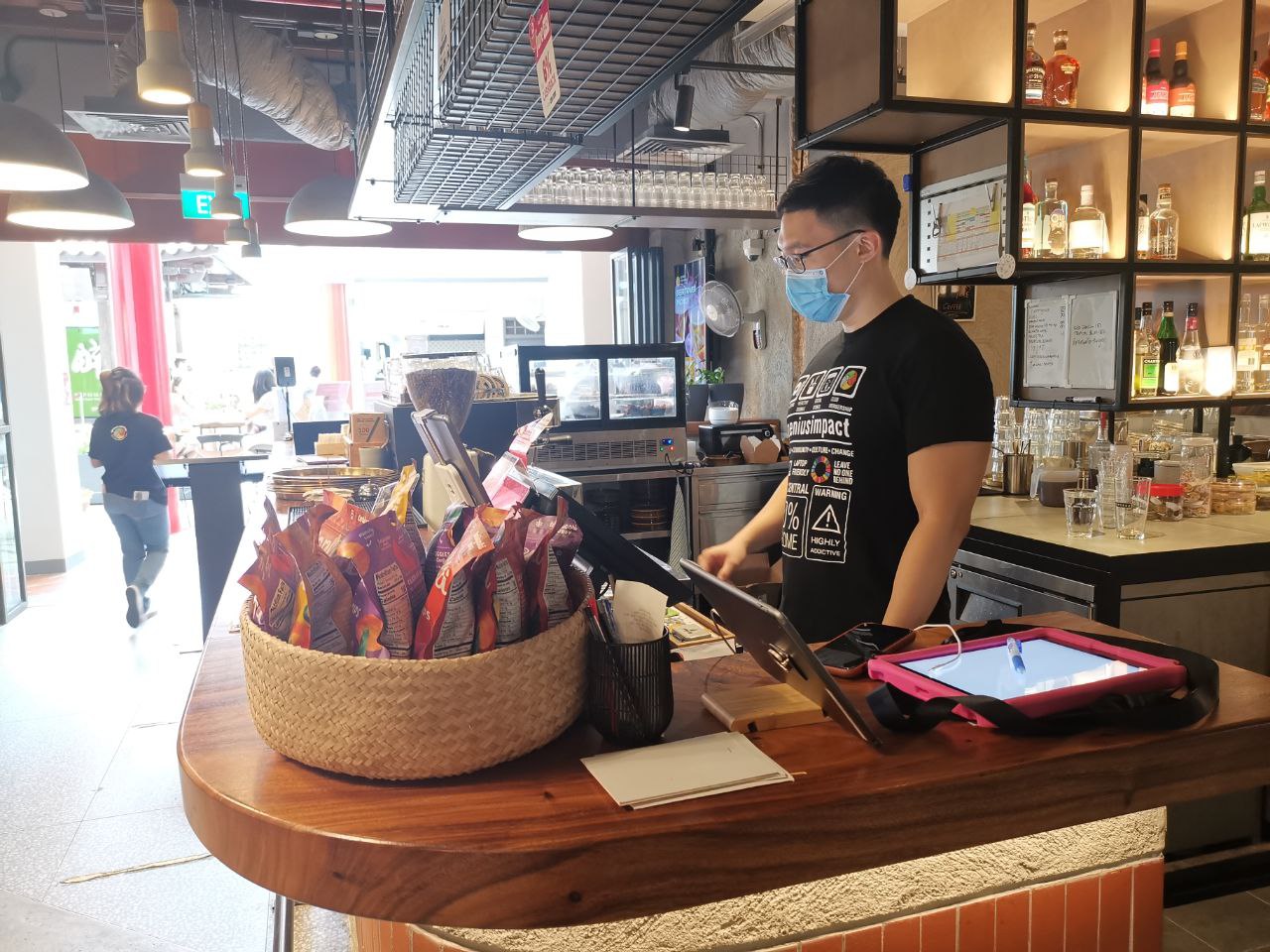 May 10 has come and gone, and Ma has taken up the school's offer to defer for a year, pending further updates to Australia's border restrictions.
The hope is that international students like Ma will be able to return next year. But as we've seen in the past year, uncertainty is the only constant in a global pandemic.
Ever since he took up the leave of absence, Ma has been working at the cafe.
He is still unsure if he will be able to return to Sydney next year, but waitering part-time has provided a little bit of stability both mentally and emotionally, and in his words, allowed him to take "a break from this sh*tty situation".
Finding work at a cafe is also making good use of his time, said Ma.
"I don't like to be the person where something happens and they're just screaming, you know? I want to be assessing the situation, seeing what I can do, and then making a plan of going for it." he mused.
"Now I'm just doing what I usually do, which is just look at my opportunities now...keeping myself busy as well as earning money as I go. I'll just do what I can, learn what I can, pick up things on the way and then reassess at the end of the year, what I'm gonna do when the situation changes. This is all I can do."
It's his first time working in the food and beverage industry, and he is starting to enjoy it.
One thing he especially likes about Genius Central cafe is its ambience. The cafe gives members of the public a conducive place to work and relax.
His time there also lets him take his mind off school and take a break from the mental stress that he had been going through.
Even though he's taking a leave of absence from school, he still wants to be on track.
While working at the cafe, he uses his mid-day breaks to revise his school work.
"I spend the rest of the afternoon studying, which I'm still doing not because I'm like some nerd right, guys, because like medicine, if you take a year break, and you don't try to keep up. That's it. ... If I went back to the hospital, even right now, three weeks out of my school, I know nothing."
He's also taking this time to build up his interpersonal skills at the cafe by talking to customers.
He hopes that his daily conversations with cafe goers will improve how he interacts with others — Ma believes that it's an important skill to have as a doctor in the future.
Being in medicine is still very much his goal, even though it has been delayed for the time being thanks to the pandemic.
"So let's just take it as it is and move on."
---
Stories of Us is a series about ordinary people in Singapore and the unique ways they're living their lives. Be it breaking away from conventions, pursuing an atypical passion, or the struggles they are facing, these stories remind us both of our individual uniqueness and our collective humanity.
---
Top images courtesy of Ma Rui. Quotes were edited for clarity.
If you like what you read, follow us on Facebook, Instagram, Twitter and Telegram to get the latest updates.