On May 25, bubble tea franchise LiHO Singapore unveiled a new promotion.
From now till June 13, customers who show their "badge" get five per cent off the total bill.
Anything can be a badge
If you're wondering what a "badge" is, LiHO's definition isn't very specific either.
Their Facebook post states that customers can present keychains, brooches, stickers or simply "get creative" and create their own badge.
In the meantime, Safe Distancing Ambassadors need not show any badges, as their uniform is proof enough.
It was not stated if the promotion is valid at all LiHO outlets.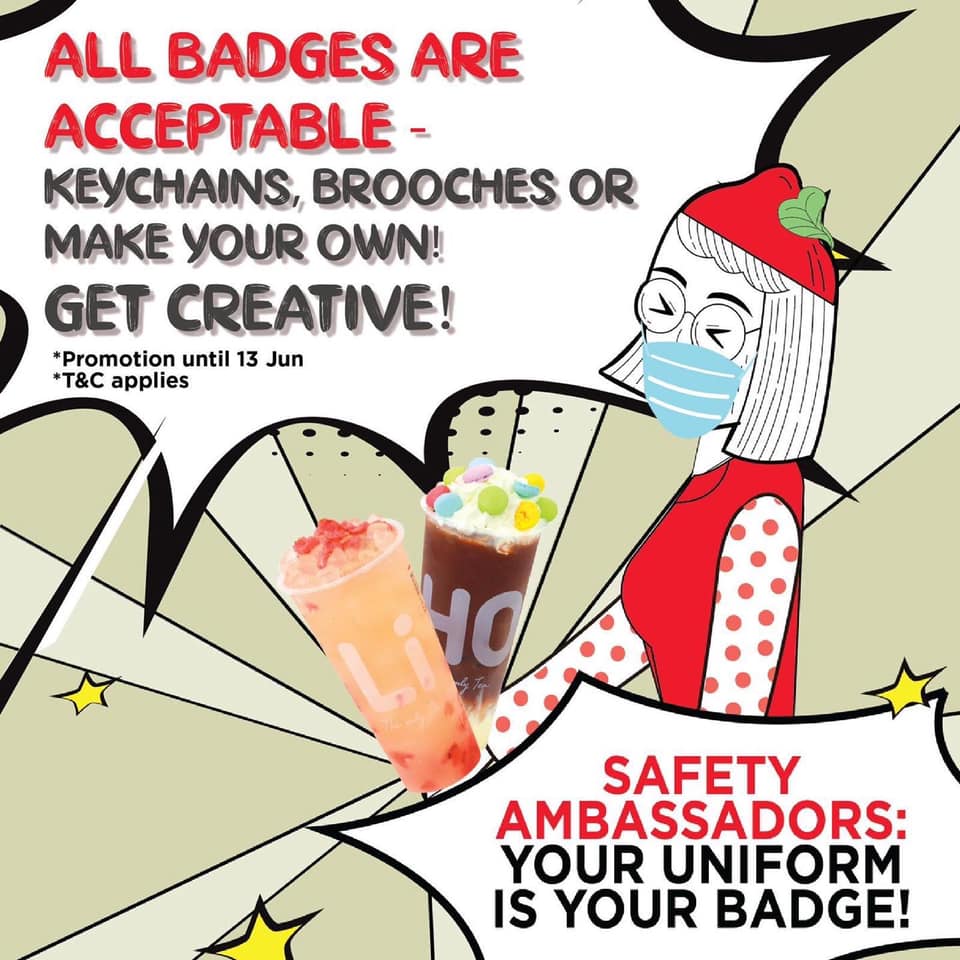 Split reactions
This new promotion is likely riding on news of Phoon Chiu Yoke, a 53-year-old woman who has gotten into trouble with the law for refusing to wear a mask in public.
Phoon was caught on camera questioning a SDA if he had a badge, after he asked her to wear a mask.
Since then, she has been arrested and charged for not wearing her mask in public on four other occasions, as well as leaving her hotel room while serving her Stay-Home Notice.
While some social media users have tagged their friends in the promotion, other reactions were less neutral, veering towards negative.
The latter pointed out that Phoon could potentially be suffering from mental health problems, and called out the brand for making light of the issue.
Top photo from LiHO / FB
If you like what you read, follow us on Facebook, Instagram, Twitter and Telegram to get the latest updates.