Follow us on Telegram for the latest updates: https://t.me/mothershipsg
Despite the difficulties that hawkers face during this Phase 2 (Heightened Alert) period, one laksa hawker offered to help a customer who was unable to make an e-payment via her preferred app.
The incident was witness by another hawker centre patron, Cherlyn Seah, who then wrote about it on Facebook.
Malfunctioning e-payment app
The incident took place during lunchtime on May 21 at the Famous Sungei Road Trishaw Laksa stall located at Hong Lim Market and Food Centre.
Seah noticed that the customer standing next to her continued "fiddling with her phone", even when Seah was picking up her takeaway order.
According to Seah, the customer was a female Chinese national who appeared not to have cash in local currency or a local bank account.
The customer was trying to ensure that her Alipay app was working before placing her order but it was malfunctioning at that time.
Initially declined free meal
One of the stall owners kindly told the customer that they can give her a treat if she was unable to make payment.
The woman repeatedly declined as she had not made the order.
Both stall owners then insisted that she take some food back for free.
Seah, witnessing the scene, also offered to pay for the laksa.
Puzzled by the malfunctioning app, the apologetic woman declined both offers and reassured them that she "would be alright without the food".
Packed food without receiving order
As Seah was trying to persuade her that it was no problem at all, the stall owners had already packed the laksa for the woman even though she did not place any order.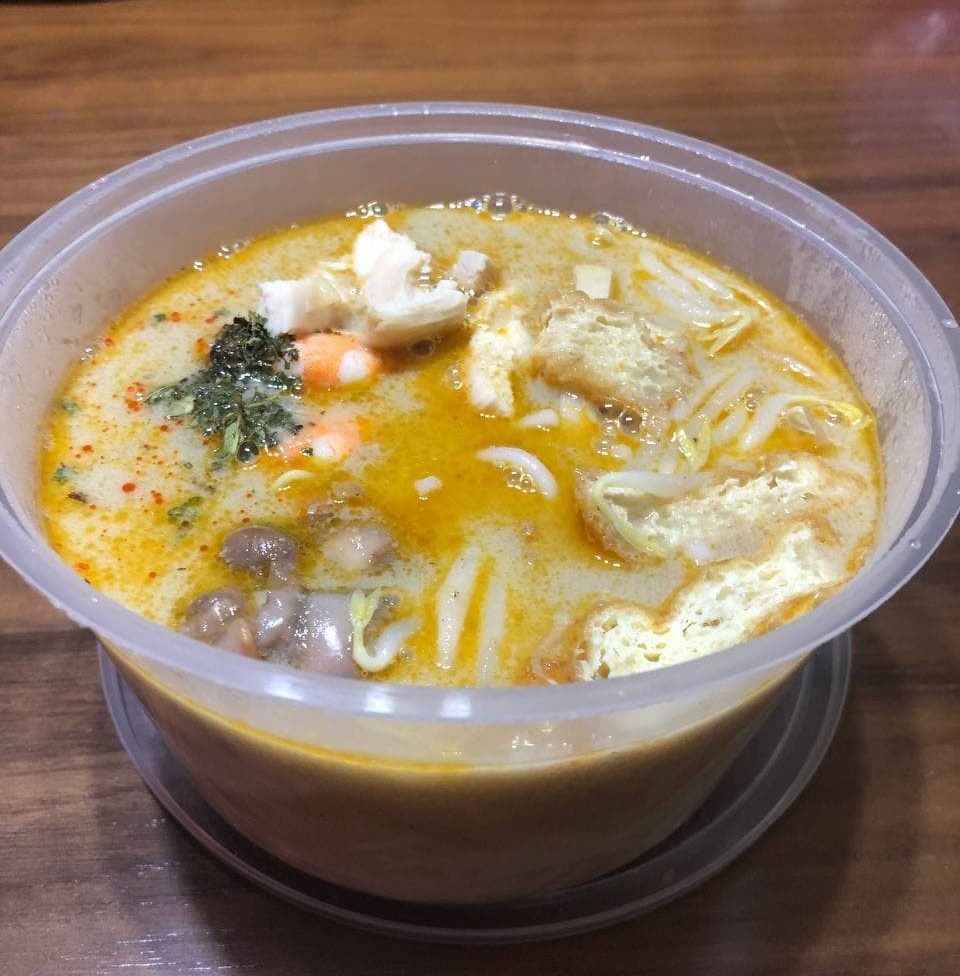 The stall owners insisted that the woman accept the food and refused to accept any payment from Seah for it.
According to Seah, the woman said she would return the next day to repay the money she owed for the food.
Despite the severe reduction in customers as "there was no queue at the stall" during lunchtime, Seah was moved by the kind gesture by the hawkers who were still so giving in such tough times.
Michelin-approved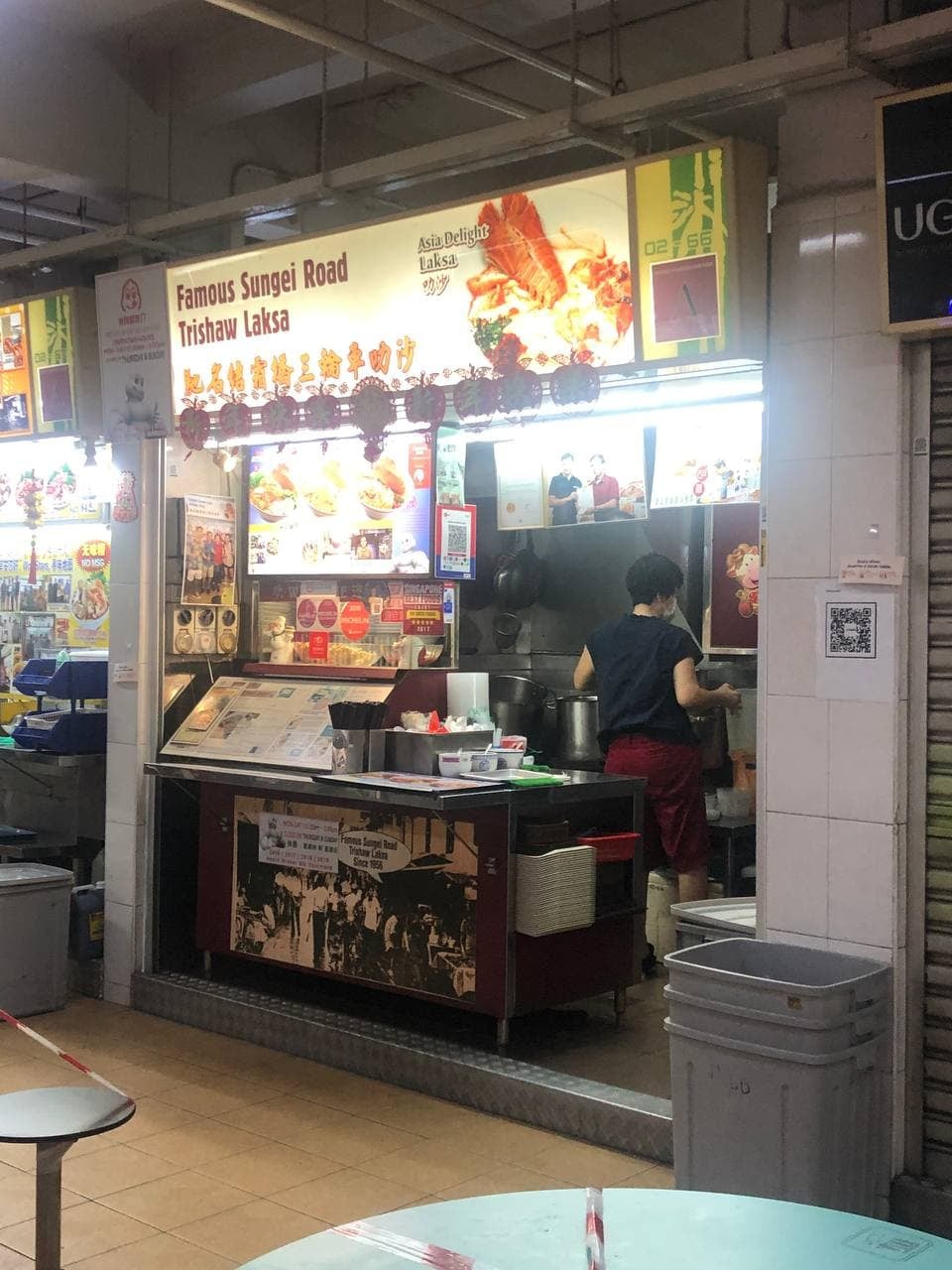 Recognised for serving good food that is value for money, the stall was awarded the prestigious Michelin Bib Gourmand three times in a row from 2017 to 2019.
In addition to laksa, they also sell mee rebus and mee siam, all of which can be served with crayfish.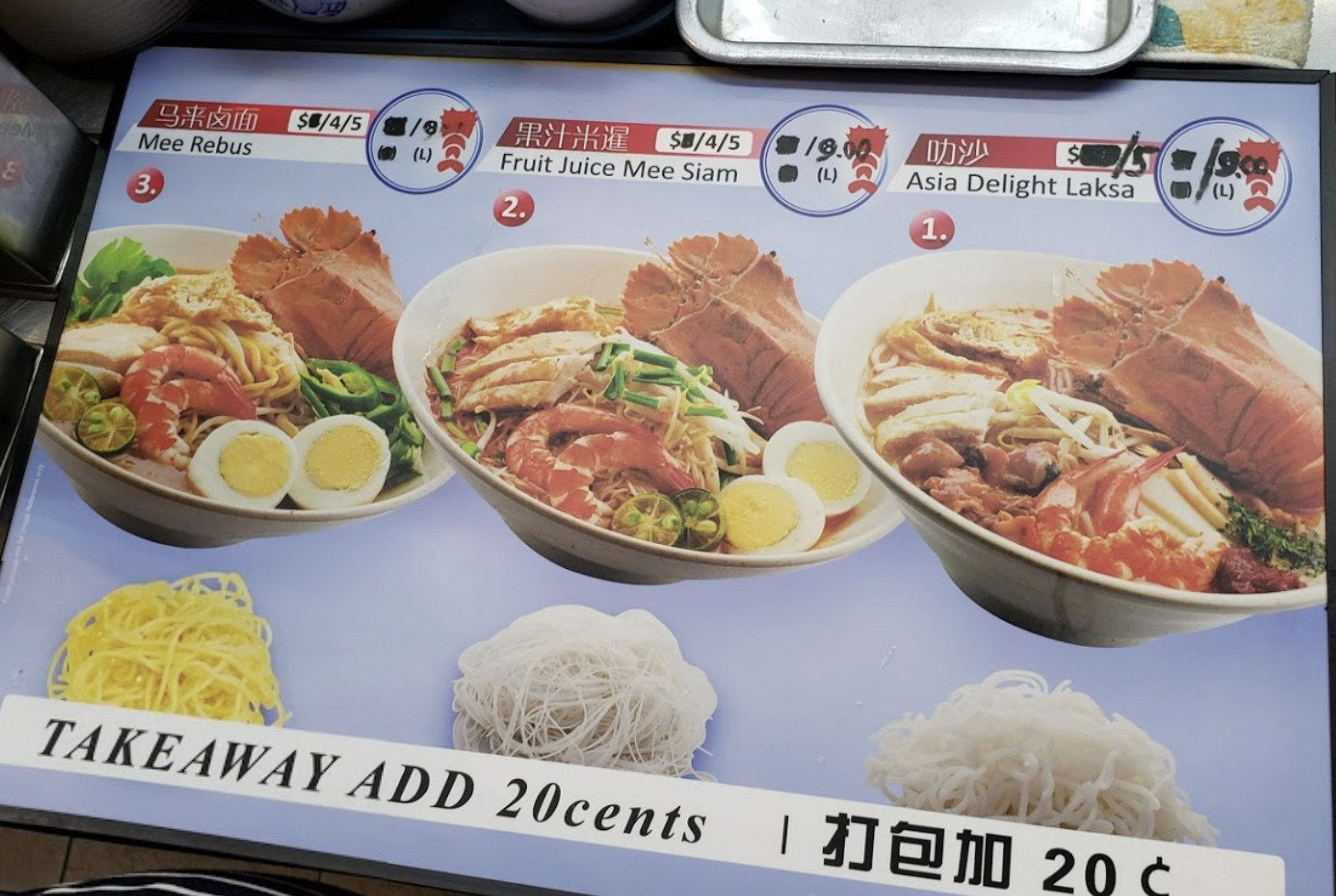 Dining in at F&B establishments is not allowed from May 16 to June 13, as announced on May 14 by the Covid-19 multi-ministry taskforce (MTF).
Famous Sungei Road Trishaw Laksa
Address: 531A Upper Cross Street, #02-66, Hong Lim Food Centre, Singapore 051531
Opening hours:
10:15am to 3pm, Monday to Wednesday, Friday, and Saturday
Closed on Thursday and Sunday
Read more

Top images by Cherlyn Seah.
If you like what you read, follow us on Facebook, Instagram, Twitter and Telegram to get the latest updates.