Follow us on Telegram for the latest updates: https://t.me/mothershipsg
Yesterday (May 12) marks the launch of KFC's meat popsicles.
For S$2.95 apiece, you're getting a snack-sized marinated chicken cutlet, deep fried and drizzled with sauce, then topped with crumbs.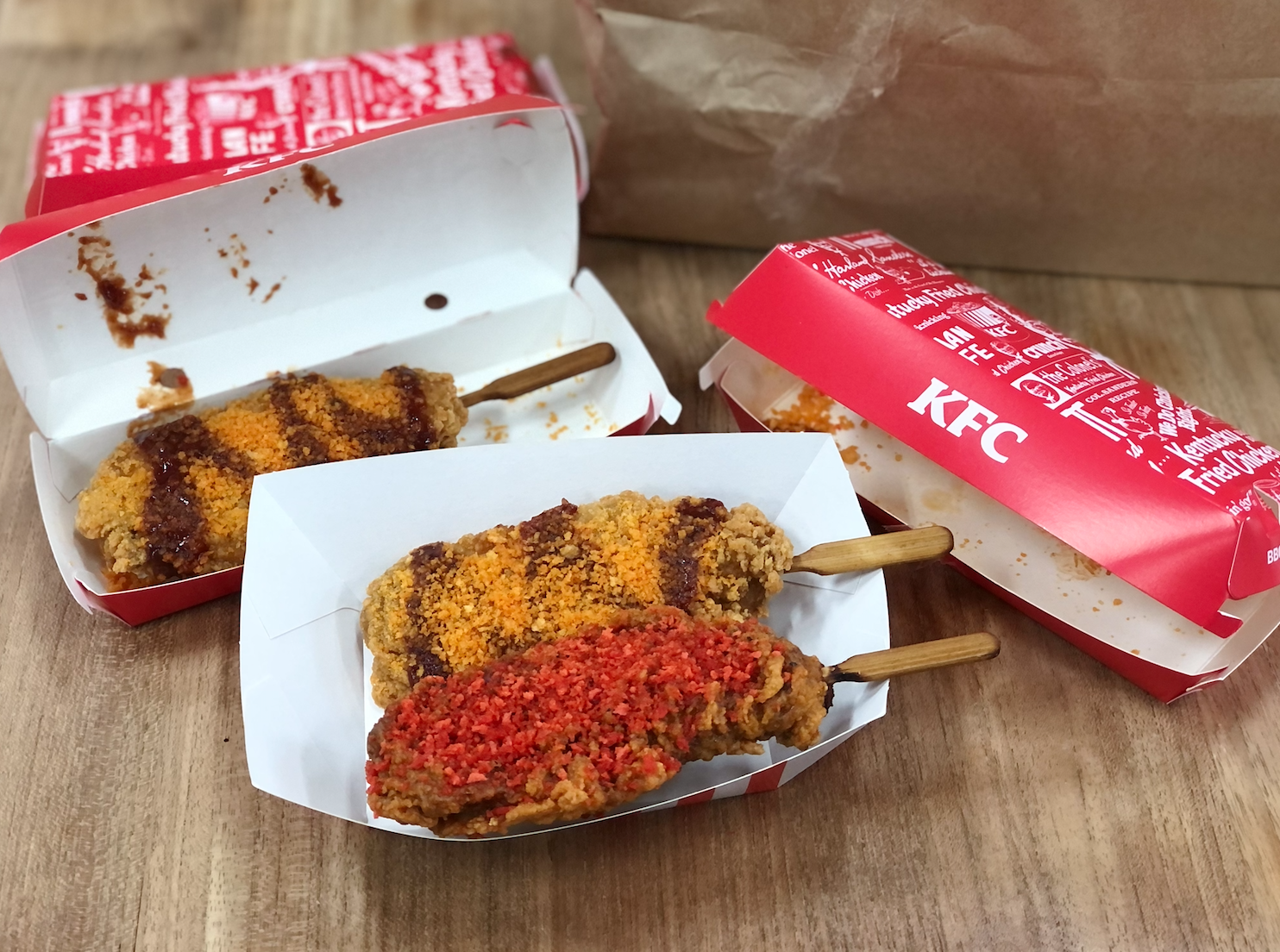 Taste test
Its first obvious boon is novelty, followed by convenience.
The meat is pretty much what you'd expect fried chicken to taste like. Contrary to their appearances, the popsicles are not dry at all.
The difference, however, lies in its seasoning.
The BBQ Cheese Popsicle is drizzled with BBQ sauce and coated with cheese crumbs, while the Mala Popsicle comes with mala sauce and mala crumbs.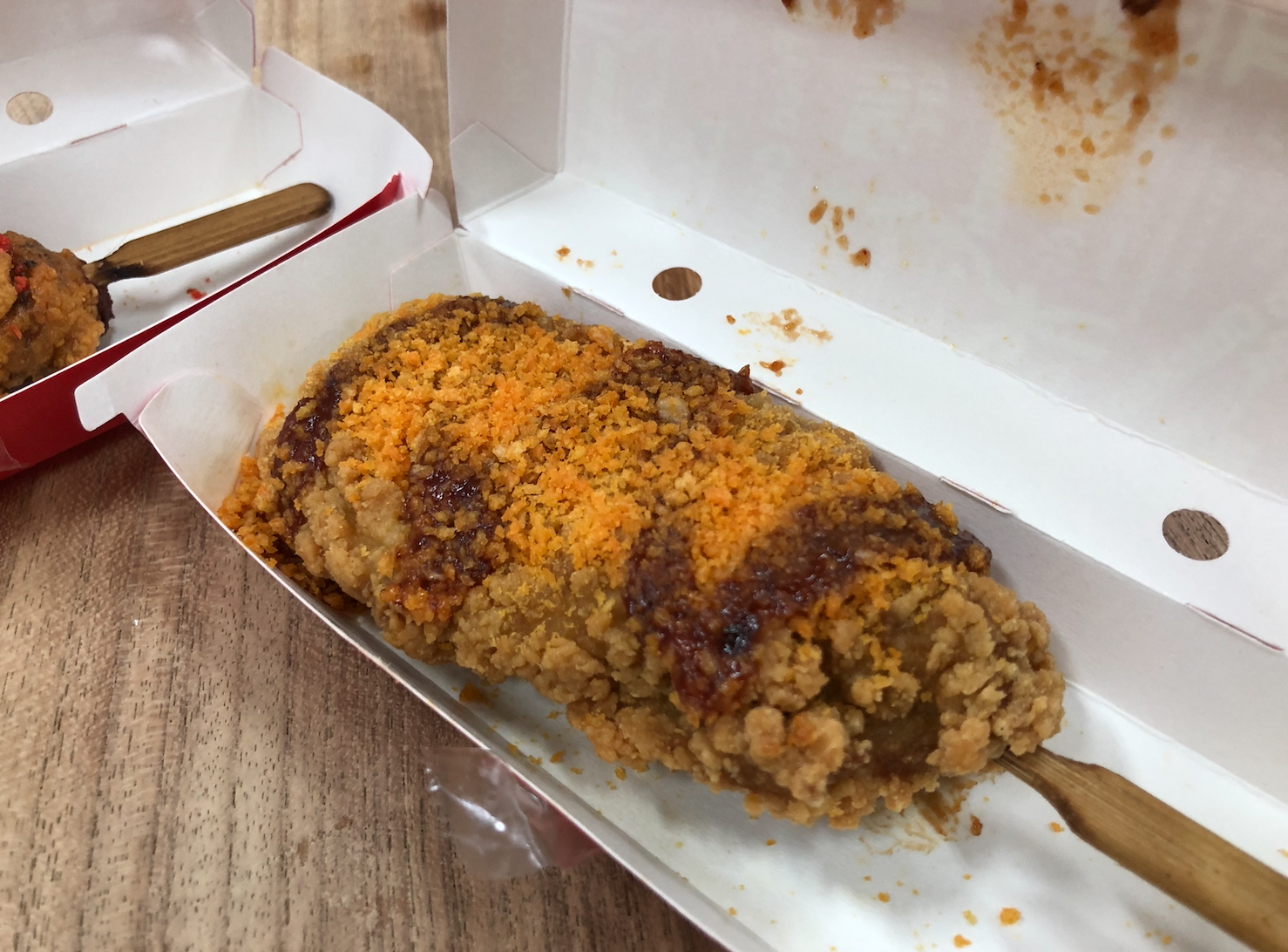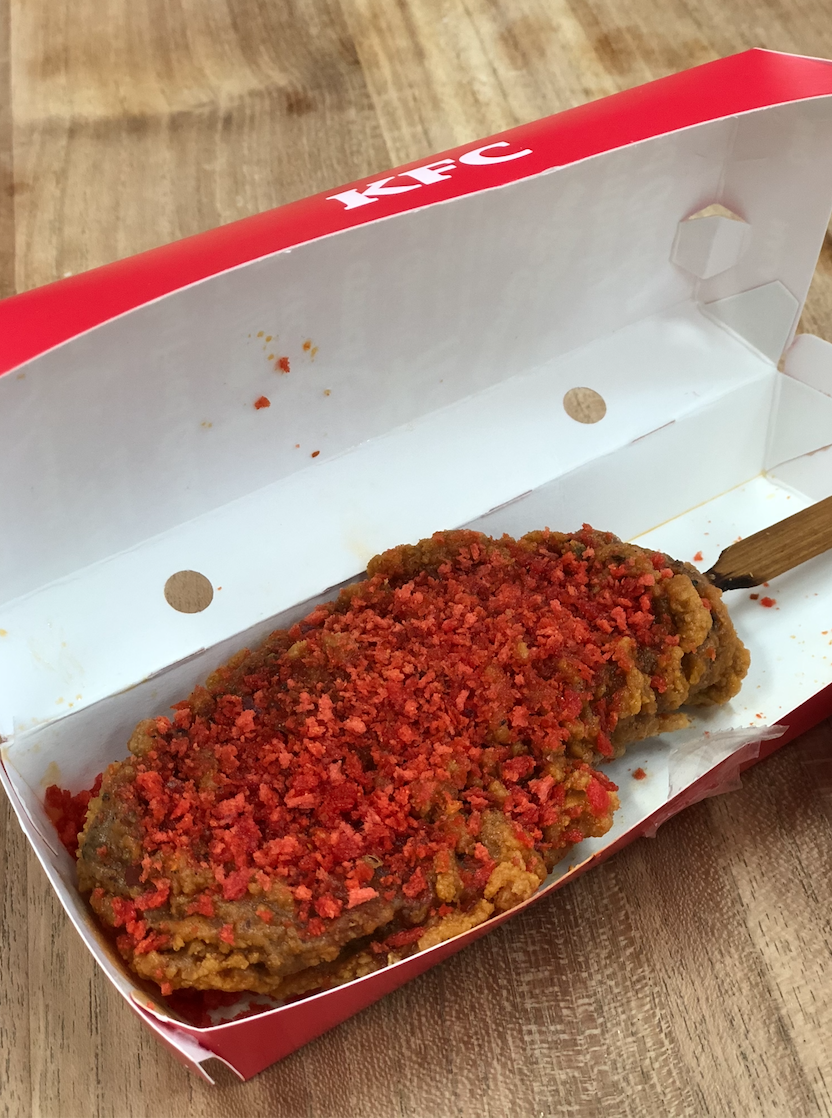 Verdict? We like both, but prefer the mala one, perhaps out of an inclination for spicy food.
There was also a general sentiment that the cheese flavour in the BBQ Cheese wasn't as pronounced as it should be.
But overall, the popsicles are appetising and strong in flavour. You get an extra crunchy bite with its crumbed exterior too.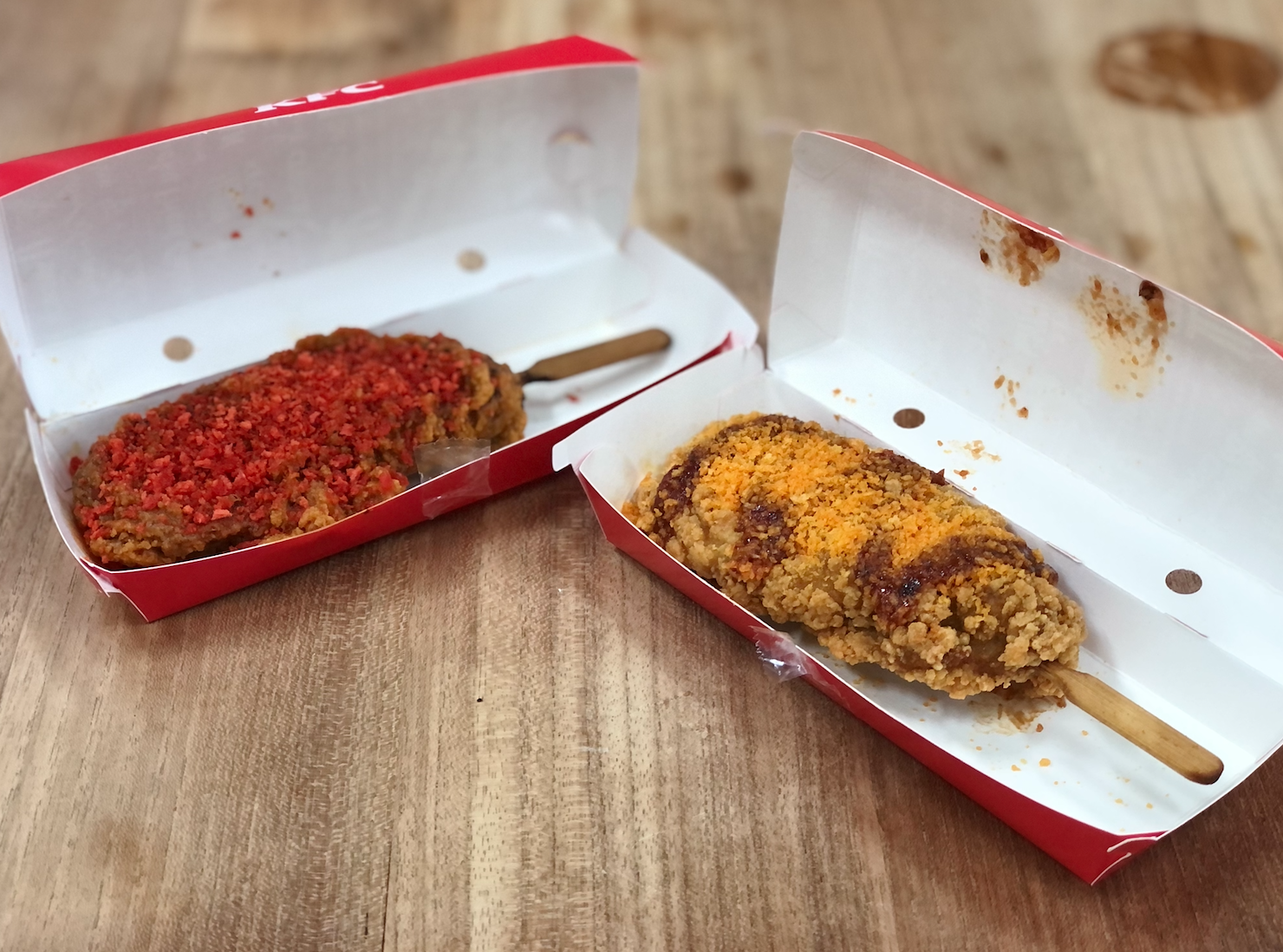 Another important consideration that KFC fulfilled was the meat to batter ratio, which came across just right.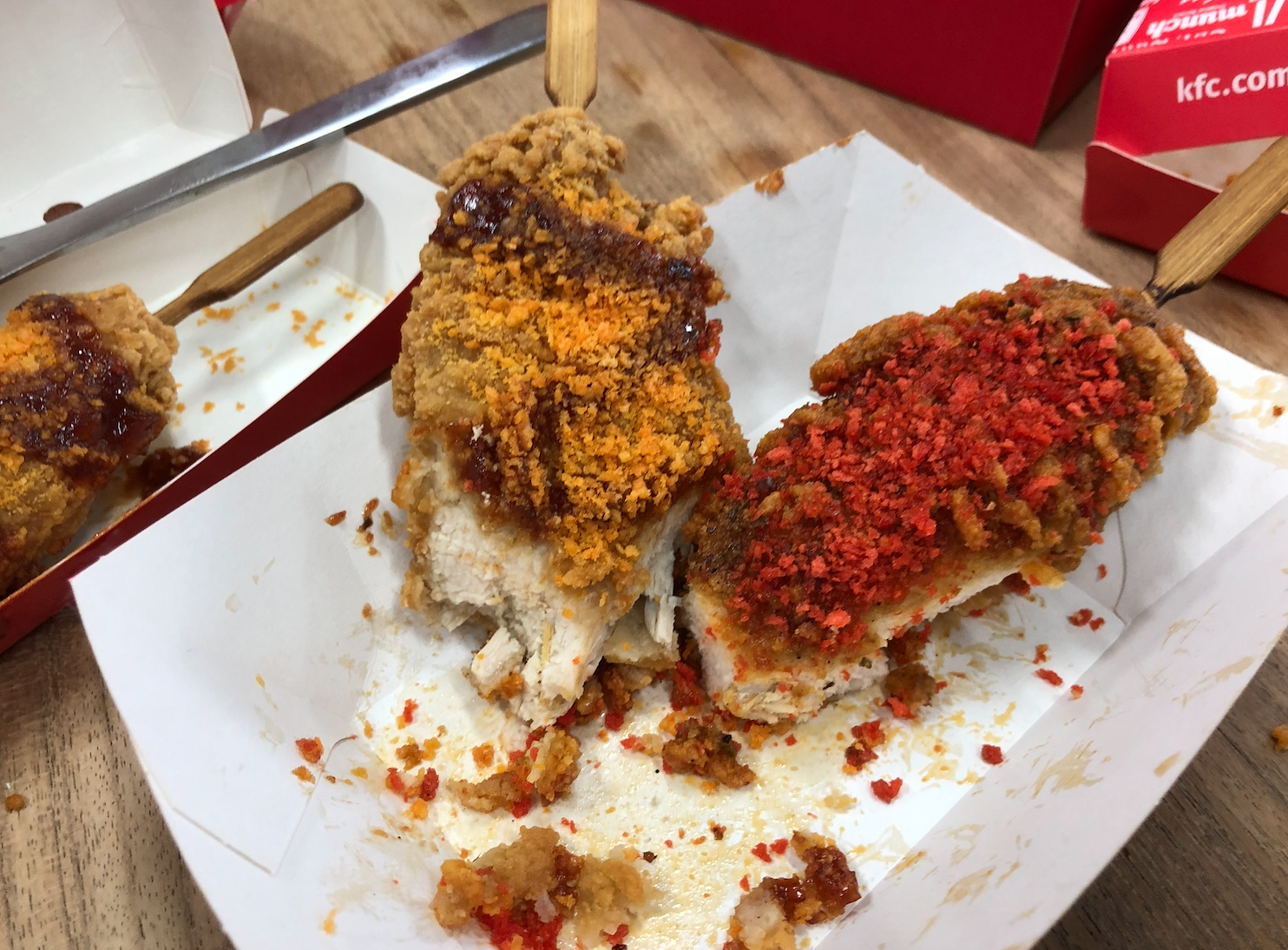 Unlike a two-piece chicken meal, the meat popsicles fit much easier into your oral cavity as well, and can be eaten without dirtying your hands.
If we had to insist on a downside, it's the sort of snack that will make you hungrier if you have as midday fuel.
And no, the underside of the popsicles are not coated.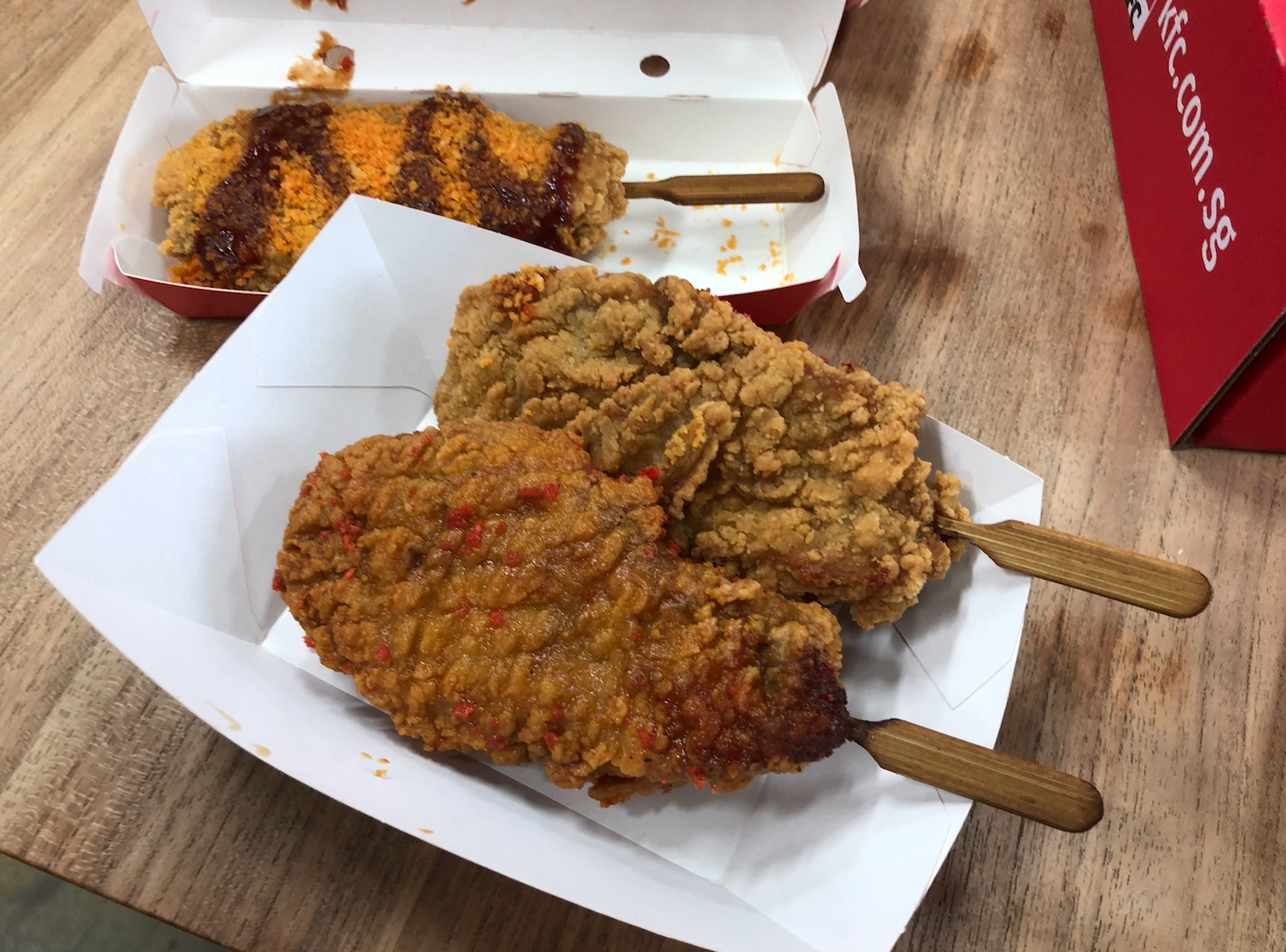 Price wise, it's not much to complain about, although we wished that the set meals comprised both popsicle flavours, instead of having to choose only one (or perhaps KFC wants us to come back for more).
Final score: Nice. 69/126.
This very honest review is once again, not sponsored. 
Top image by Mandy How. 
If you like what you read, follow us on Facebook, Instagram, Twitter and Telegram to get the latest updates.