When it comes to higher education in Singapore, prospective students often look at their options in two categories — public/local institutions and private ones.
And while our local universities seem to grab headlines with their international rankings, it's fair to say the sentiment regarding studying at private schools is far more mixed.
An open-ended survey we conducted on Instagram turned up as much.
We asked our followers what their impression of private education institutions were and their responses indicated concerns over things like expensive tuition fees, standard of education, and employability.
But more than just collecting these impressions, we took them to the dean of a private university here in Singapore to ask him what he thought about them.
Enter Professor Abhishek Bhati, the Campus Dean and Head of Learning, Teaching, and Student Engagement at James Cook University, Singapore (JCU).
The 47 year-old Singaporean explained that his job at the university involved monitoring the progress of students from the day they're admitted right up until graduation.
"Some people say that I'm part of the furniture here," joked Abhishek about the 12 years — and counting — that he had so far spent at JCU.
Yet how would that experience help when confronted with the no-holds barred impressions of our followers?
1. Attending a private university is expensive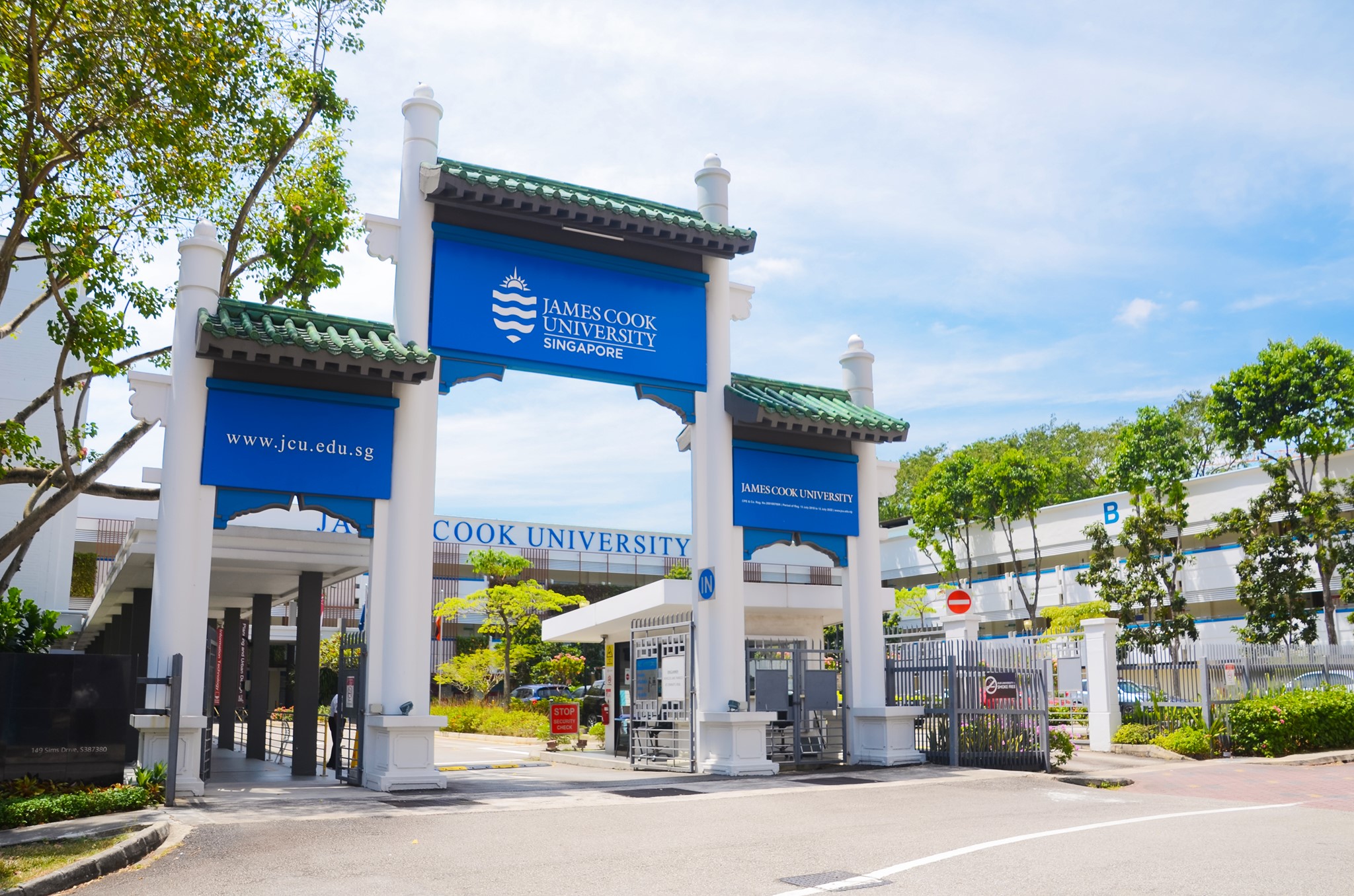 "The first point of course, is that when you say private university, that means that there is no government support in terms of fee subsidy," replied Abhishek.
"That may have an impact on the fees that the students have to pay."
The second point the Dean wanted to make in response to this sentiment has to do with JCU's fast-tracked programs.
"What might take three and a half, or four years in a public university, our students at JCU can complete in two or two and half years."
In other words, while tuition fees at JCU might be higher, the opportunity costs are reduced as students graduate faster and enter the workforce earlier.
These fast-tracked programs, said Abhishek, were especially popular with male students starting university after finishing two years of National Service (NS).
"Once they do NS, they might think that the girls have an advantage because they've invested two years in nation building, which is a very important thing to do in my opinion.

But the moment they finish NS, they come to JCU, and they catch up; they can make up for those two years."
2. How much can you actually learn in such a short time?
Speaking of the shortened time span, some of our followers expressed their doubt that completing a course in such a short period would allow students sufficient time to learn anything.
"That's an important concern," said Abhishek.
"Yes (our courses) are fast-tracked. But they are only fast-tracked for those who want to be fast-tracked. If they want to take it slow and easy, they can do that too."
The seasoned educator pointed out that while the minimum time to complete a course at JCU is two years, students have the flexibility to take that same course over three or four years instead — just like at a traditional university.
Students have the liberty to determine what the best pace for their learning experience is.
Abhishek also emphasised the university's ability to award accredited and internationally recognised degrees.
This includes its Psychology, degree accredited by Australian Psychology Accreditation Council, its Accountancy degree — recognised by a variety of global accounting bodies like the Association of Chartered Certified Accountants and Chartered Accountants Australia — and their Master of Guidance and Counselling programme which is recognised by the Singapore Association for Counselling.
The accreditation, he explained, is the evidence that while duration of study may be shortened at JCU, students are still being equipped with the necessary skills to be successful in the workplace.
3. Anyone and everyone can get in if you have the money, even if you have horrible grades
Another popular sentiment among our followers was that private institutions are easier to get into, or to put it more bluntly, even those with horrible grades are admitted.
For Abhishek, this brought up a crucial distinction between publicly and privately funded institutions.
"A publicly or government-funded institution will always have limited spaces to study," he said.
Take for example, an accounting course which may have funding for 60 places. There would only be 60 places up for grabs, explained the Dean.
"We are not limited by that. We can offer opportunities to a larger group of people to study and not limit it to a small group.

It's not an elitist model, but it's a more inclusive model."
Abhishek was quick to stress, however, that the university does have entry requirements to ensure that students entering the programme have the foundational knowledge needed to succeed such as high school certification for entry into undergraduate courses.
4. They have better learning conditions than the public institutions
On a more positive note, several individuals wrote that they found private institutions more conducive for learning.
In response to this sentiment Abhishek was diplomatic; "I wouldn't compare."
"I would say that JCU definitely provides a different learning environment. And that's how we want to come out — as different, unique. And because we are unique, students like to come to us."
One way this uniqueness is expressed is in JCU's mission to focus on the Tropics — the regions of the Earth that lie roughly in the middle of the globe.
This means that the university strives to make its courses relevant to the region, tackling topics unique to tropical countries, societies, communities, industries and researching solutions to the problems faced by its people.
"Most of Asia, most of the developing world, that's all situated in the tropics," Abhishek explained.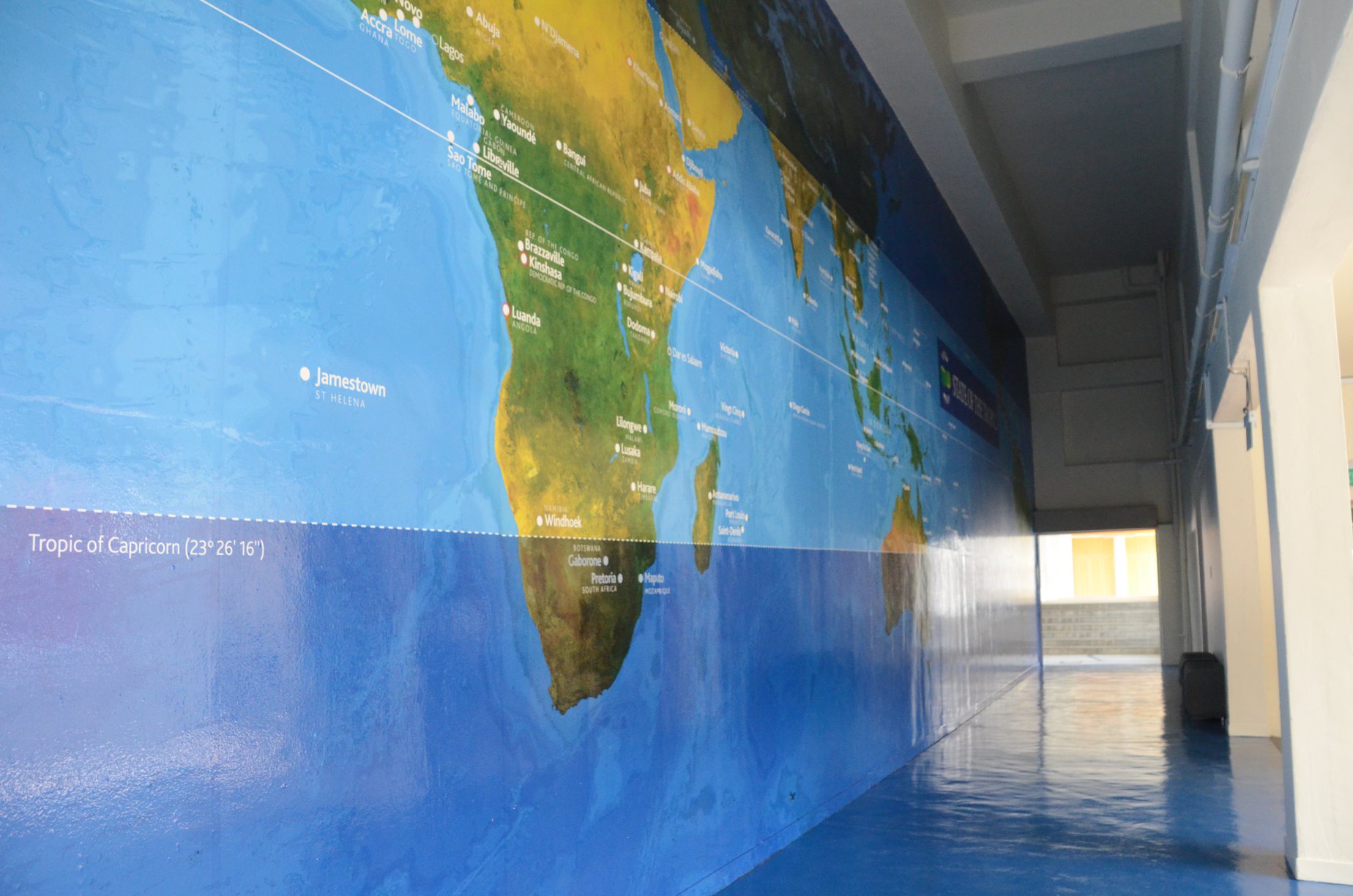 "We want to contribute to life in the tropics, through our graduates and discoveries. That is through our graduates working in countries in the tropics or through our research improving lives in the tropics and beyond."
For those interested in a vibrant student life, Abhishek also spoke glowingly of the university's clubs, which are divided into several different categories: academic groups, cultural groups, and sporting groups.
Diversity within the student body was another point of pride for the Dean; "because they are sizable, within the student population, they have impact on one another".
"It's about broadening your perspective, it's about being more aware of what's happening around you. That's learning. It makes a difference."
5. Not favoured by employers compared to local universities
Of course for many students, university is a stop enroute to a desirable job.
It is therefore understandable that employability would rest heavily on the minds of prospective students.
The common perception related to this, would be that a private university would be looked upon less favourably as compared to a local university.
"That's a very common myth," Abhishek said.
"We conduct what's called a graduate employment survey every six months. So we have regular feedback coming from the industry showing that close to 85 per cent of graduates are able to secure jobs within six months of graduation."
Some students even managed to clinch employment before graduation through career fairs held at the university.
Abhishek did admit that some employers may have a preference for local university graduates — "That is something we cannot deny."
"But in terms of capabilities and skill set, we do ask employers of our graduates whether they find JCU graduates to be different from those of local universities, and I'm very pleased to inform you that most employers have come back saying that our graduates have similar skill sets, if not better, compared to the local universities."
"The joy of transformation"
Now heading into his 13th year at James Cook University, I asked Abhishek what had kept him in the job for so long.
"What keeps me going is interaction with students," he said. "It's the joy of the transformation that you see in students."
The university Dean was recently seen in a video calling for would-be students to "be the answer" — a succinct way of summarising the university's desire to equip students with the skills needed to have an impact in the world.
Ensuring that JCU's graduates undergo this equipping is a task that Abhishek evidently takes on with fatherly conviction.
"It's like seeing your own child grow and develop the skill set that are instrumental in shaping the future."
Prospective students can find out more by visiting JCU Accessible 24/7 Open House here.
Writing this James Cook University sponsored article gave its writer a good dose of nostalgia for his uni days.
If you like what you read, follow us on Facebook, Instagram, Twitter and Telegram to get the latest updates.