Follow us on Telegram for the latest updates: https://t.me/mothershipsg
If you were a manga or anime fan in the late 2000s to early 2010s, chances are you would have came across Hetalia: Axis Powers.
Personified countries
Created by Hidekaz Himaruya, the webcomic - which was later adapted into a manga and anime series - depicts many countries as adorable human characters.
The characters and their interactions with each other are loosely based on historical events and stereotypes that have been reinterpreted through light-hearted comedy and satire.
Here's what some of those countries (and territories) look like: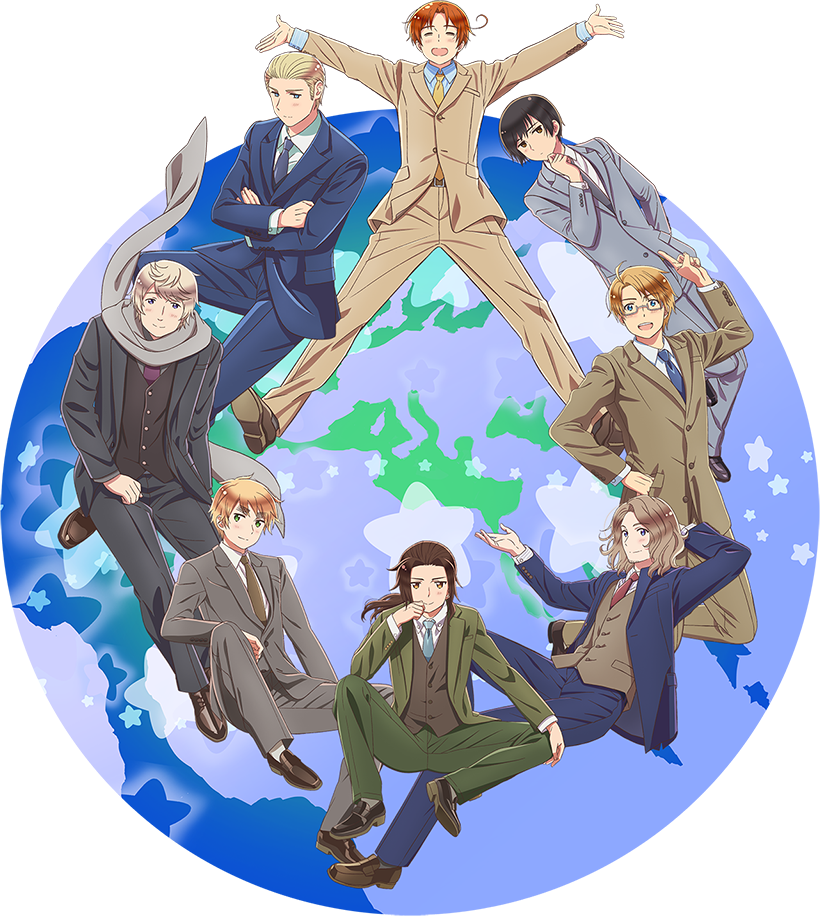 ASEAN characters introduced
More than 10 years later, after a successful run that spawned volumes of manga, several seasons of anime and even a musical, Himaruya continues to churn out new material for the Hetalia series.
On Apr. 8, he introduced several ASEAN nations as new characters.
東南アジアさんズお披露目です!(日丸屋)

次回4/15(木)0時更新‼️少年ジャンプ+にて登場✨https://t.co/vxeXtvFWUM#ヘタリアWS pic.twitter.com/FIG8cqS1DK

— 日丸屋秀和 公式 (@hima_kaz) April 8, 2021
In subsequent chapters, the countries are seen trying to organise a conference, kind of like the real ASEAN.
With each update, he reveals which character represents which country.
Singapore was introduced in the latest chapter on May 6.
シンガポールさん✨

『ヘタリア World☆Stars』最新話、本日公開しました🎉🎉🎉https://t.co/YcqKpNKl0y #ヘタリアWS pic.twitter.com/QOsfIz4E7a

— 日丸屋秀和 公式 (@hima_kaz) May 6, 2021
In the comic, Singapore wears a beret and something akin to a uniform, with side-swept bangs partially dyed white.
According to a translation by Tumblr blog hetascanlations, Himaruya depicted Singapore as a being in charge of meals provided during the conference.

Singapore even joked that there would be a fine if fellow nations spilled their food.
Singapore as a character
The comic strip ends with a small sketch of Singapore, who is reaching for a butterfly.
There's a small accompanying description as well, Himaruya describes Singapore as a multi-cultural nation given its history as a trading port.
Singapore's "room is actually quite messy" even though "his neighbours think he's a stylish nation who loves cleanliness".
Himaruya notes that Singapore is also "surprisingly tough mentally".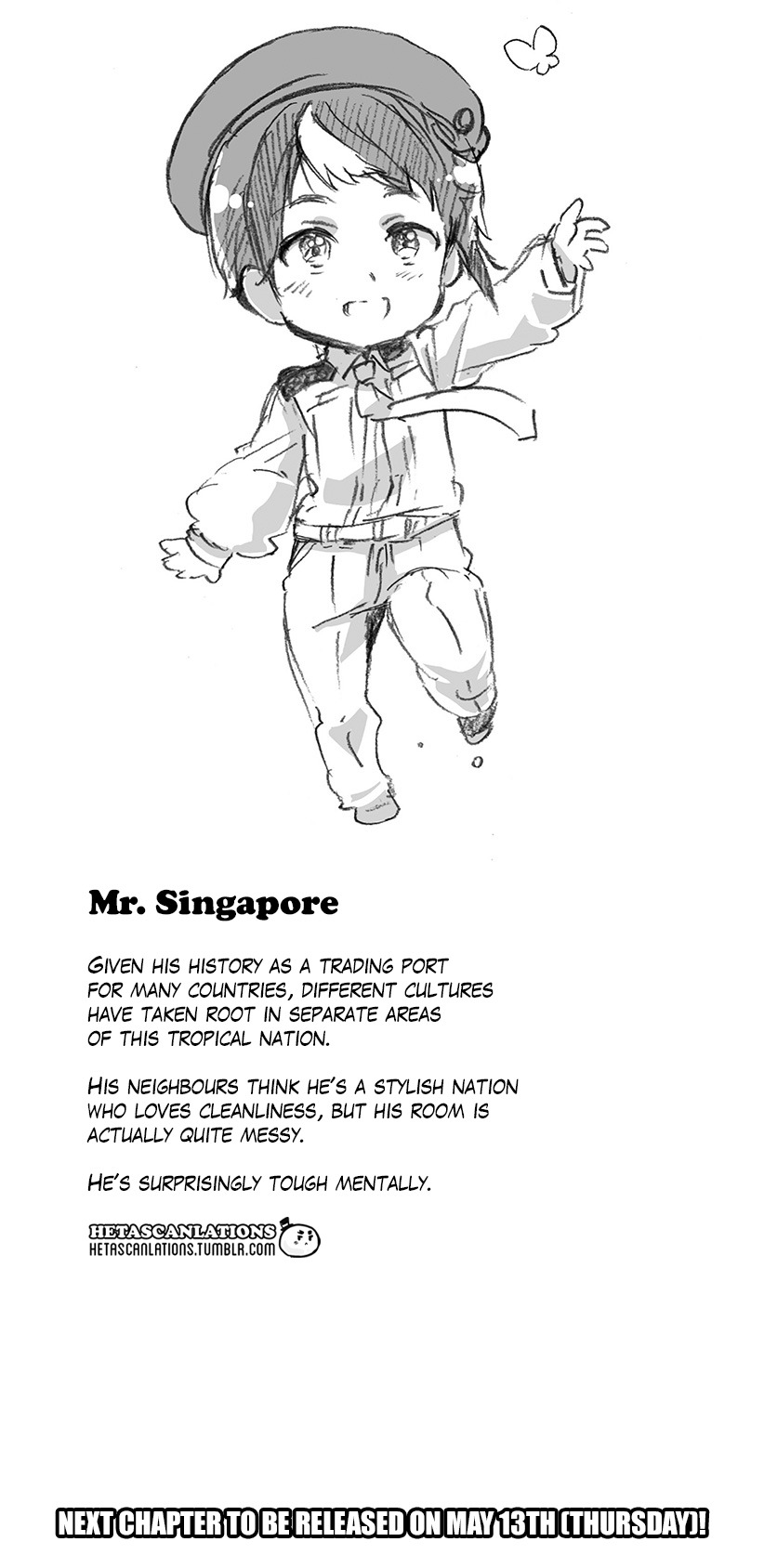 You can see more of Himaruya's webcomic on the Shonen Jump Plus website here.
Top image via Himaruya Hidekaz on Shonen Jump Plus' website
If you like what you read, follow us on Facebook, Instagram, Twitter and Telegram to get the latest updates.