A GrabFood rider has been temporarily suspended after a video of him riding his power-assisted bicycle on the footpath while ferrying another person riding as pillion, and getting into an altercation with a pedestrian, was put up online.
The incident occurred at the foot of Block 535 Bedok North Street 3.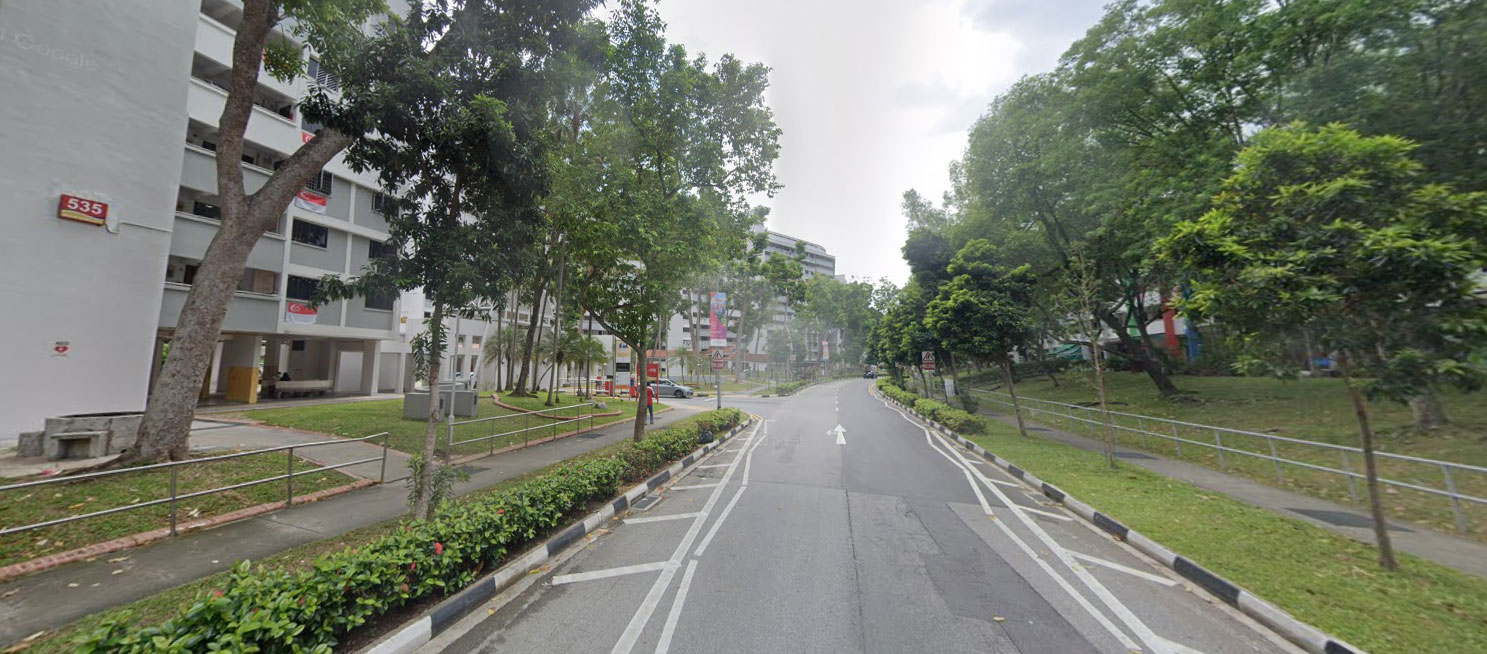 The 25-second video, put up on May 20, was devoid of context, except for a Facebook caption that claimed the pedestrian had a ear piece on and was "hit" by the GrabFood rider.
What video showed
The video started with the female pedestrian, who was allegedly hit, filming and shouting: "Help, he slap me, help."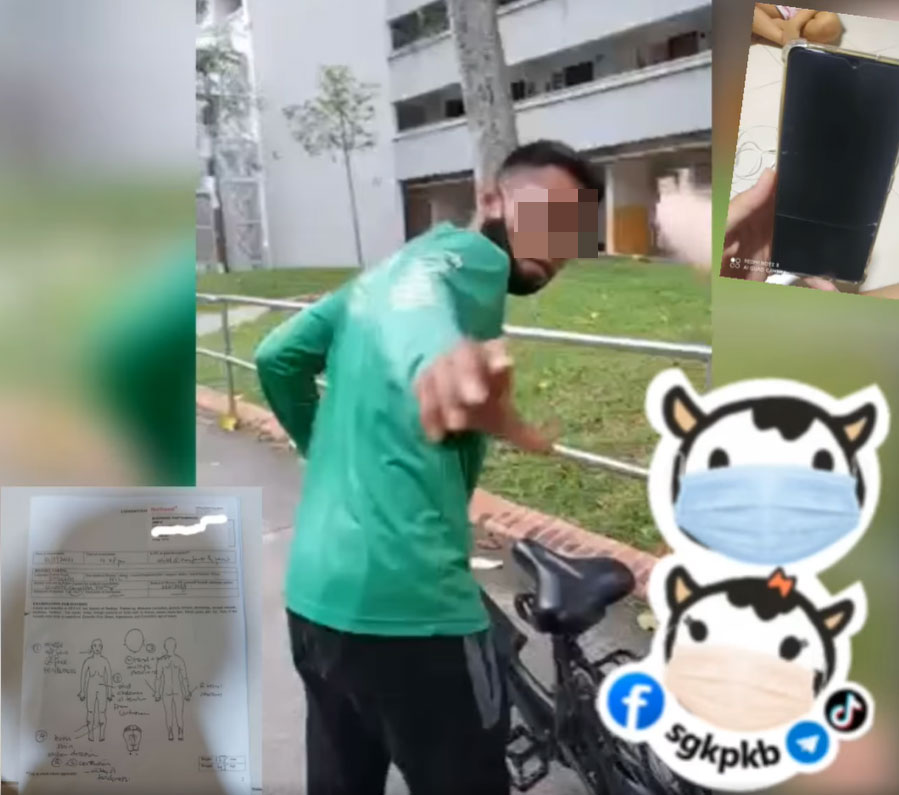 The video showed another woman, who appeared to be a passer-by, intervening and separating the GrabFood rider from the woman filming.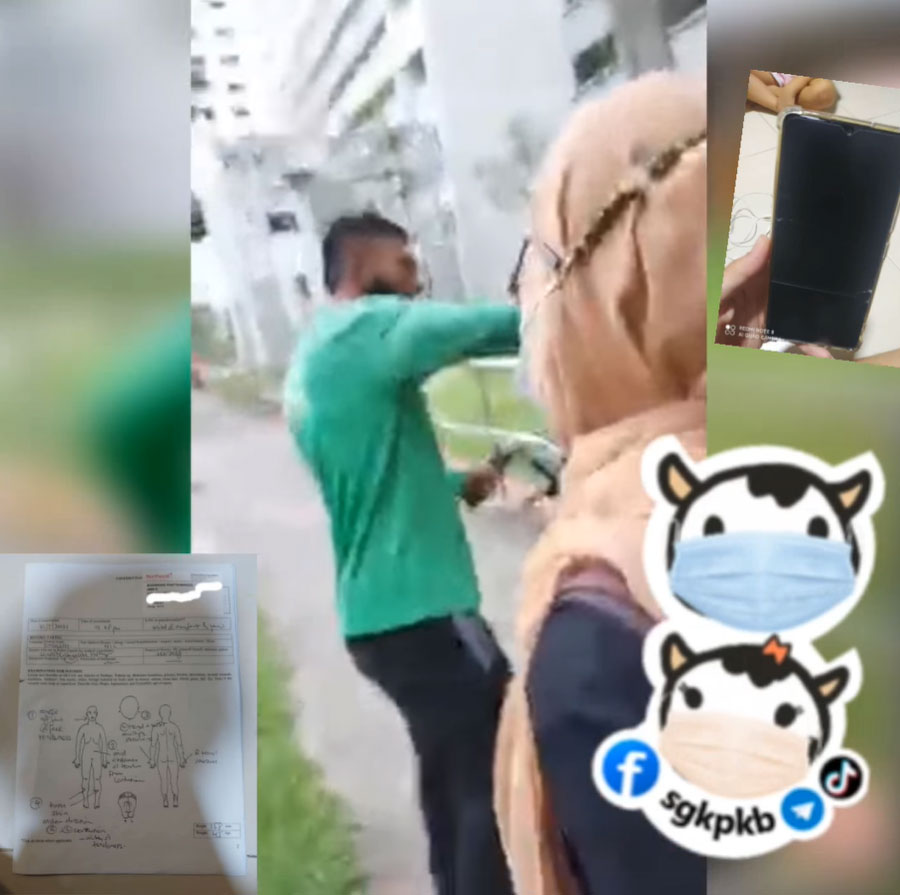 The GrabFood rider then got on his e-bicycle, followed by his pillion who also sat on the vehicle.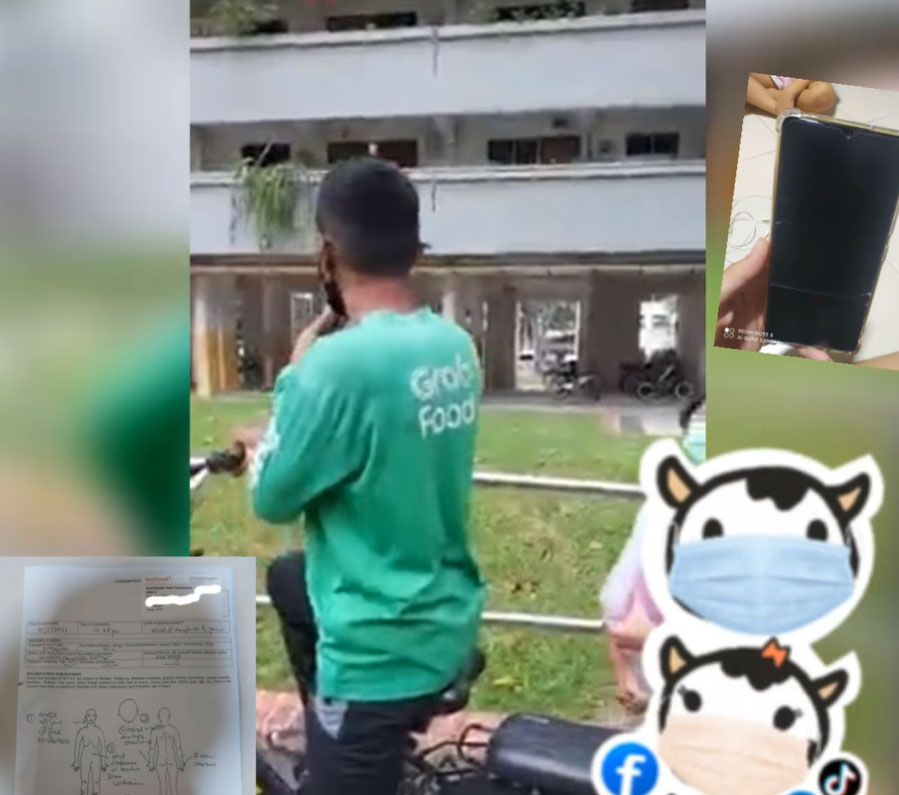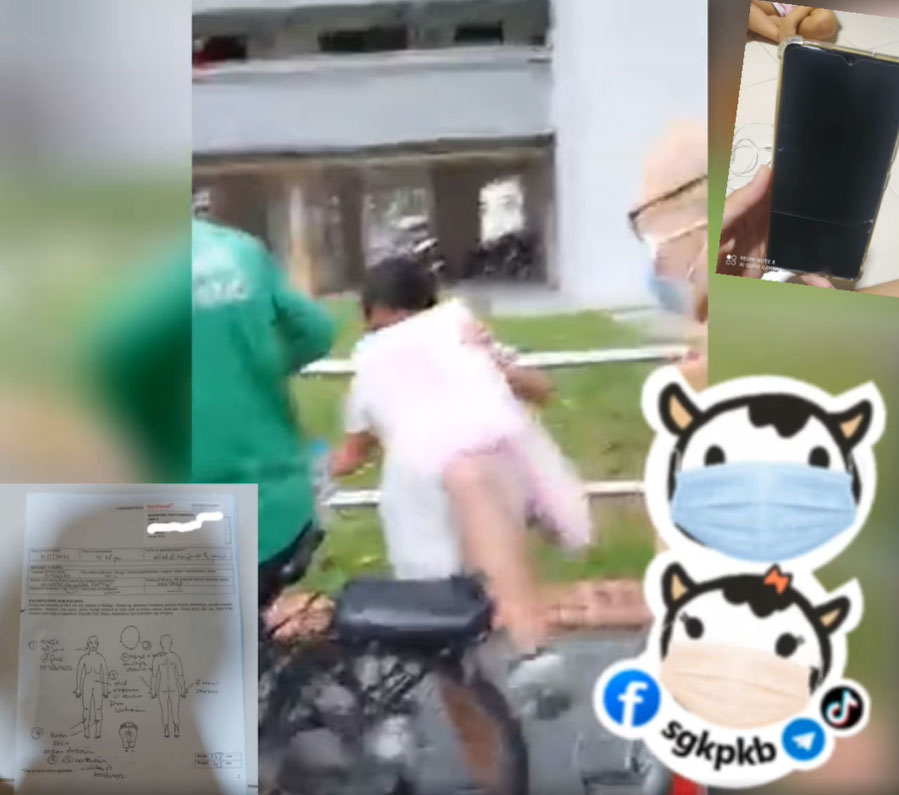 The woman filming then stood in front of the e-bicycle and appeared to block its path, but the GrabFood rider proceeded to move off.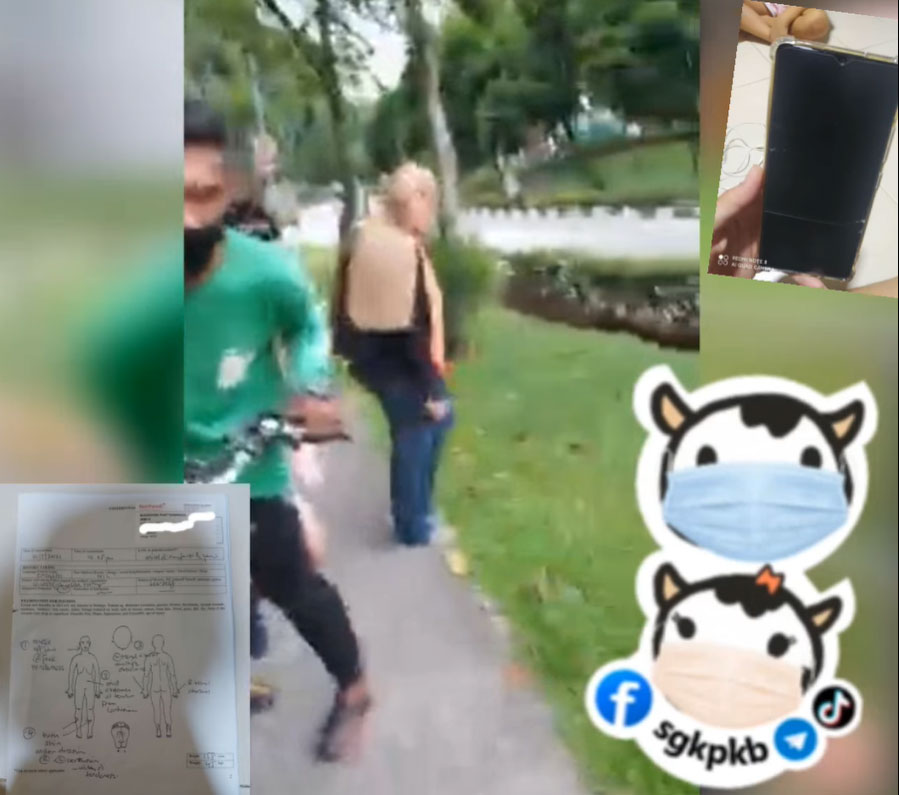 He appeared to strike the woman's device doing the recording.
A male voice in the video could be heard saying: "Move lah, move."
The woman who was shouting then said: "Move lah, you beat me for what? I will call the police."
By the end of the video, the female passer-by who was initially seen at the start of the video had stepped aside, while another male passer-by appeared to step in to separate the pedestrian from the GrabFood rider, who was allowed to move off unhindered.
The video ended shortly after.
The video was accompanied by stills on its sides of photos of a mobile phone, as well as a sheet of paper that appeared to be a police report.
Rider suspended
In response to media queries, Grab said the delivery rider has been temporarily suspended and investigations are being conducted.
It is understood the delivery rider was not on active duty when the incident occurred.
If you like what you read, follow us on Facebook, Instagram, Twitter and Telegram to get the latest updates.