A cat with a white coat of fur and yellow and blue eyes is looking for a forever home in Singapore.
Details about the two-year-old male cat Rico was put up on Facebook on May 4.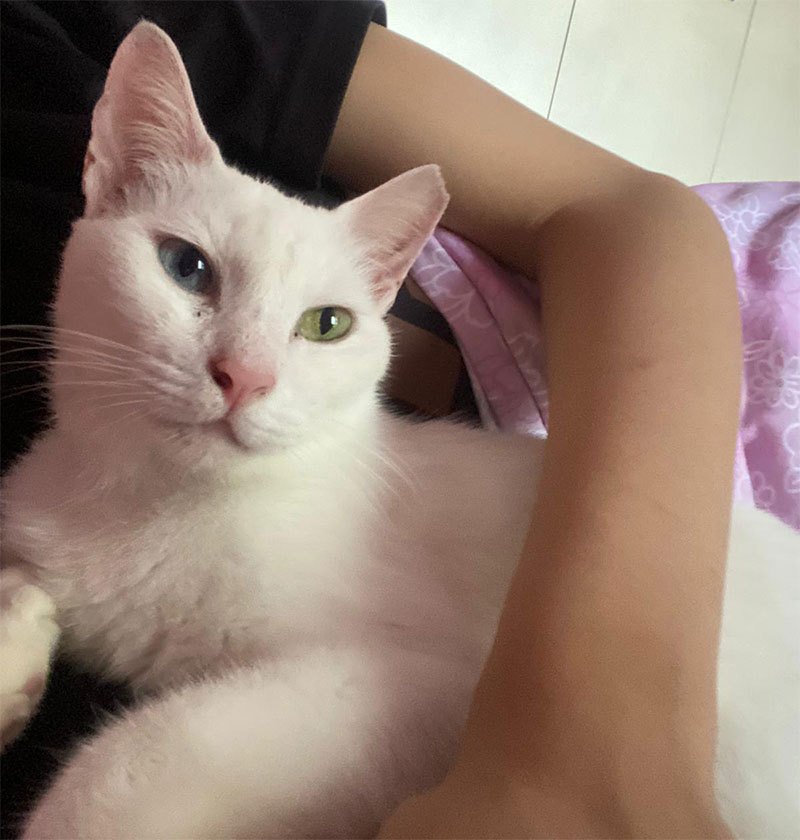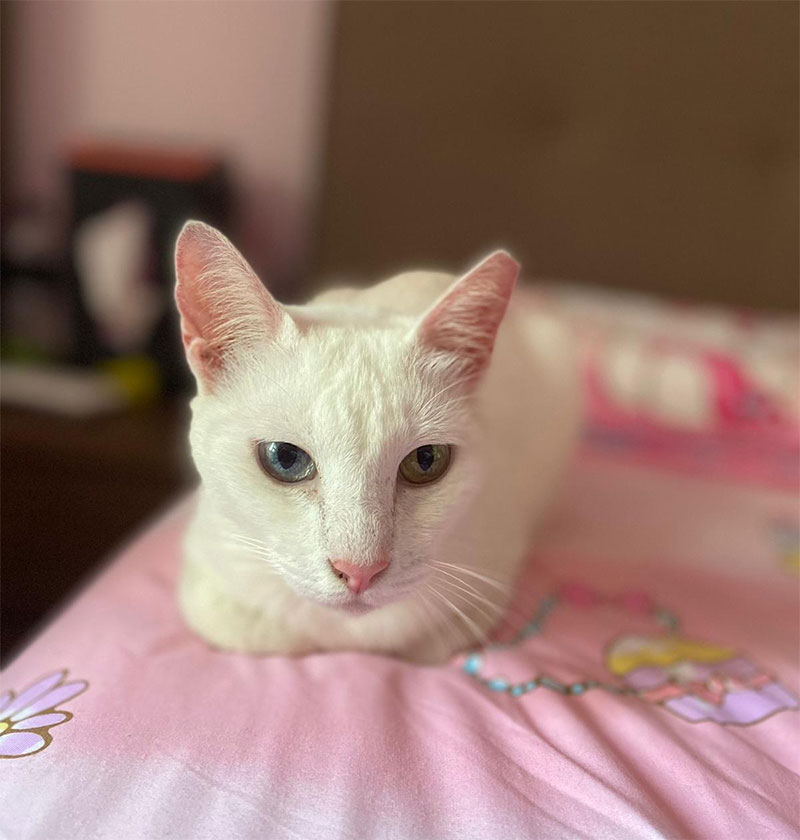 Suited for single-cat household
According to the adoption appeal, Rico is a pure white male cat with a yellow left eye and blue right eye as a result of heterochromia, a rare condition that also affects dogs and humans.
Described as a low maintenance cat that just loves to laze around all day on the floor, Rico is also said to be best suited to a single-cat household as he is very sociable with people, but territorial when it comes to other cats.
However, he is gentle and independent enough for families, first-time cat owners, and couples, as he plays only a little, but mostly loves pats.
He is fine sleeping on the floor, but will curl up in bed if invited, the post added.
His left ear has been clipped, indicating he was neutered while out on the streets.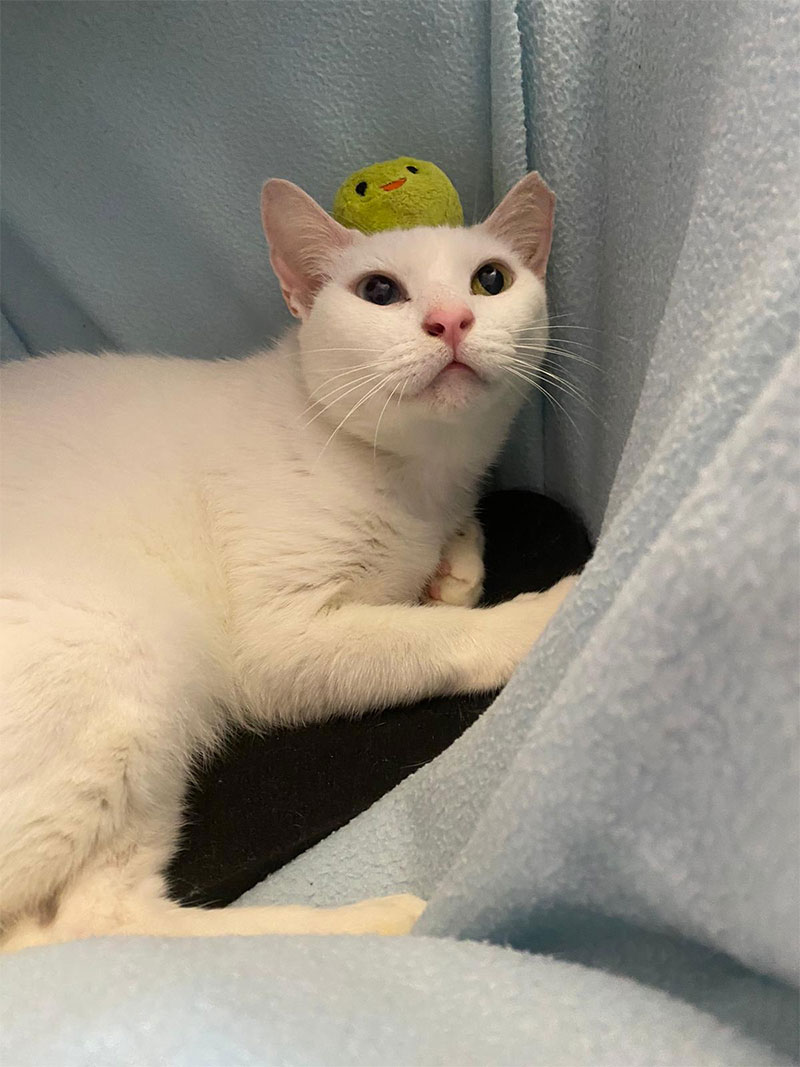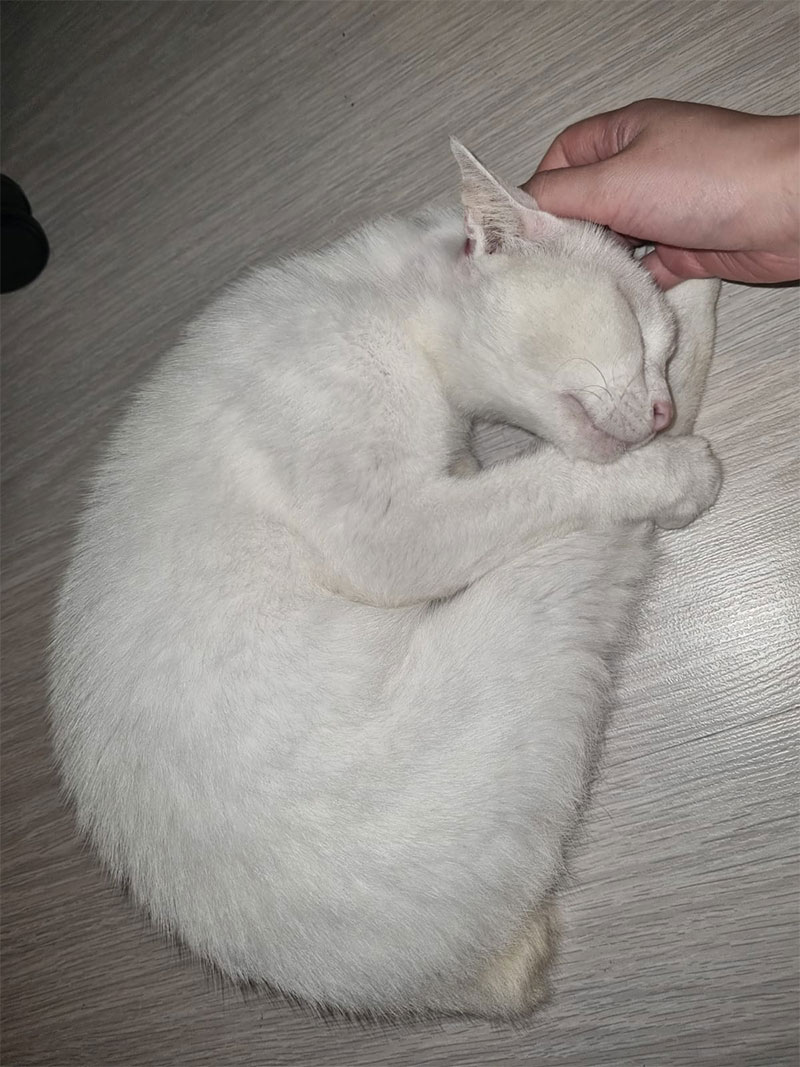 FIV+
His previous life out on the streets could have contributed to his current health status.
The post also highlighted that Rico is FIV+ (positive for feline immunodeficiency virus) and FeLV- (negative for feline leukemia virus).
FIV+ cats can have their health managed by focusing on keeping them asymptomatic.
This can be done via a careful diet and medication.
"This should not affect his quality of life much, just be aware than FIV is contagious to other cats via deep bite wounds," the post said.
Those who are keen to adopt Rico have to pay S$120 adoption fee to defray costs.
Previously
Before this adoption appeal was put up, a similar white cat with yellow and blue eyes was found abandoned in Singapore and picked up by the SPCA subsequently.
It is expected to be adopted quickly due to the public awareness of the case.
If you like what you read, follow us on Facebook, Instagram, Twitter and Telegram to get the latest updates.