Driving on Singapore's roads can be pretty stressful.
Yesterday, SG Road Vigilante posted a video which illustrated this point.
The video footage was apparently filmed by a vehicle's dashboard camera. According to SG Road Vigilante, the incident happened on May 7 along Bukit Panjang Road before the Bukit Timah Expressway exit.
The footage does not include any sound.
What happened in the video?
In the video, both the dash cam vehicle and the taxi, a Premier Taxi Silvercab, are side by side, waiting to turn into Bukit Panjang Road from Bukit Panjang Ring Road.
As a spot opens up for both vehicles to turn into Bukit Panjang Road, the taxi, which is on the left, tries to cut across the dash cam vehicle and filter into the second lane.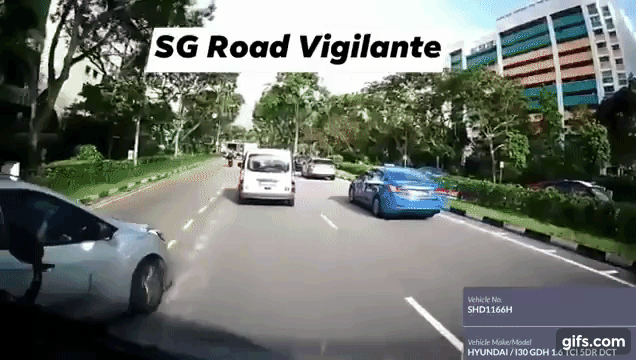 The dash cam vehicle nearly collides with the taxi as a result. The taxi driver is seen winding down his window and gesturing at the dash cam vehicle.
SG Road Vigilante claimed that the dash cam vehicle did not give way and horns at the taxi driver.
The taxi driver then stops his taxi in the middle of the road and steps out of his car.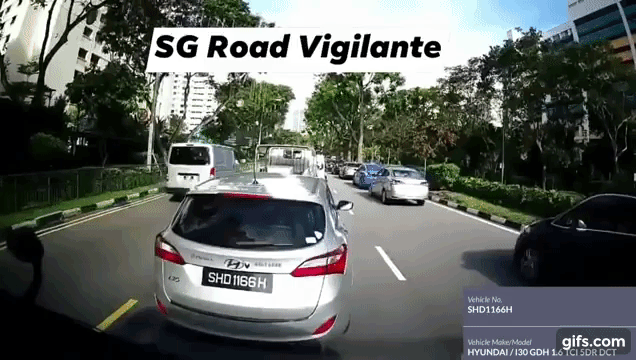 He walks towards the dash cam vehicle, gesturing furiously and walks out of frame, presumably towards the driver. He then walks back into frame, gesturing with his hands some more as he becomes increasingly agitated.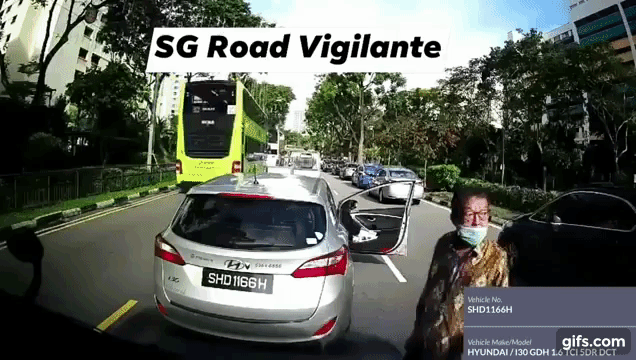 He then gets into his vehicle and drives away, thankfully without further conflict.
You can watch the full video below:
Top image via SG Road Vigilante.
If you like what you read, follow us on Facebook, Instagram, Twitter and Telegram to get the latest updates.