If your nose was out of joint recently, it wasn't just in your imagination.
Slightly hazy conditions with a "burning smell" were experienced in parts of Singapore this morning (March 2), according to the National Environment Agency (NEA).
Smoke plume blown towards Singapore
In a statement on the same day, NEA said that a hotspot with a "smoke plume" was detected in Johor in the late afternoon yesterday (March 1).
The smoke plume was blown by the prevailing northeasterly winds towards Singapore before it dissipated in the evening.
The prevailing winds over Singapore are expected to continue blowing from north to northeast for the next few days.
Slightly hazy conditions with a burning smell may still be expected over parts of Singapore today (March 2).
Air quality
According to NEA, the hourly concentration of fine particulate matter (PM2.5) entered Band 2 (Elevated) between 6am and 7am in the east of Singapore on March 2 morning, before returning to Band 1 (Normal) since 8am.
As at 11am, the 24-hr Pollution Standards Index (PSI) was 61-74, in the Moderate range.
Planning outdoor activities
When deciding whether or not to go ahead with outdoor activities, NEA referring to the 1-hr PM2.5 concentration readings available on this website and on the myENV app.
You can also refer to this guide by NEA: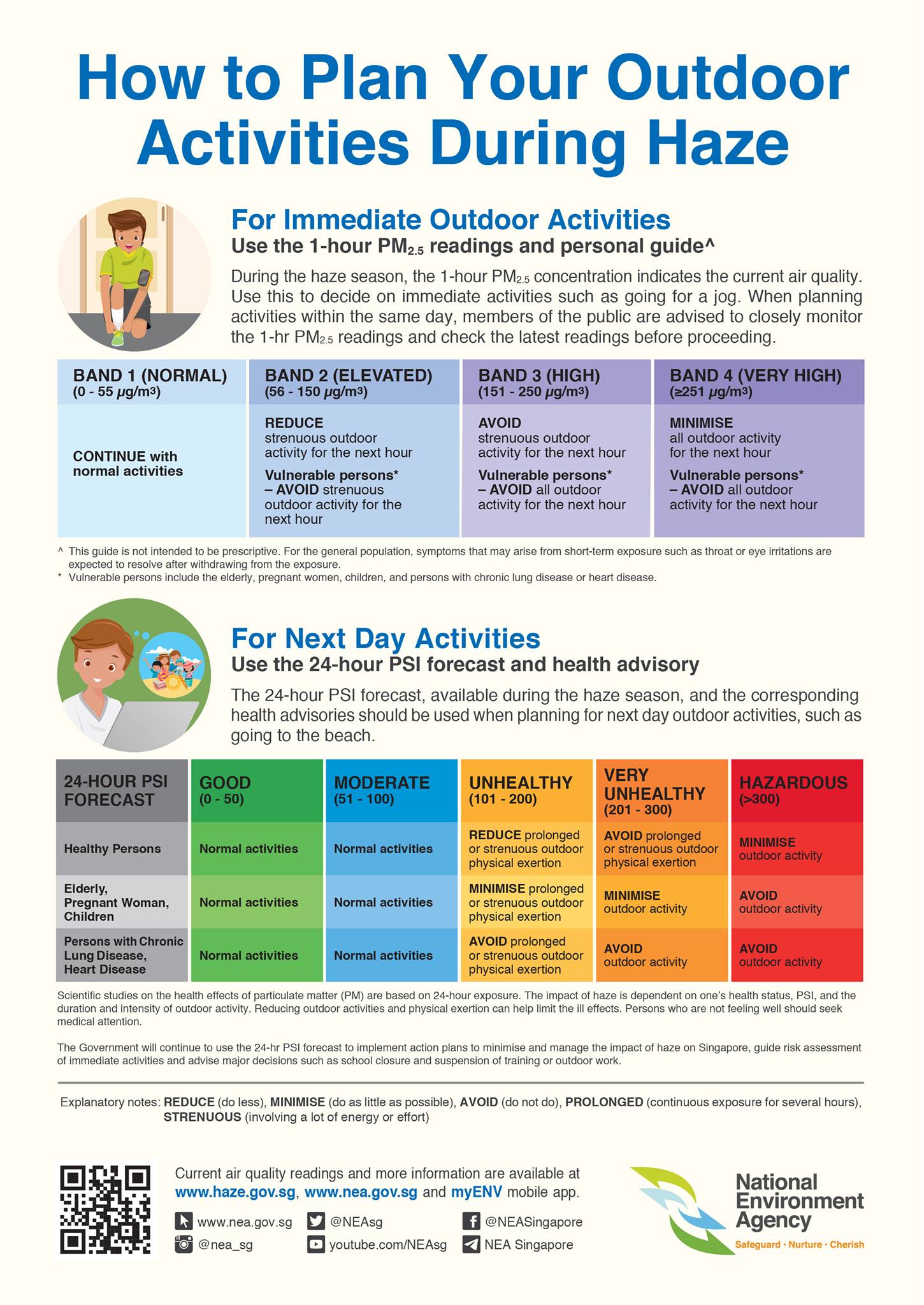 NEA added that it will continue to monitor the situation and provide updates when necessary.
You can view NEA's full statement here:
Related stories
Top image from NEA/FB.
If you like what you read, follow us on Facebook, Instagram, Twitter and Telegram to get the latest updates.