Hossan Leong has many faces, all of them familiar enough to Singaporeans.
One might even venture that the comedian/host/actor/entertainer may be overfamiliar, after news of a woman being jailed 12 months for deliberately causing hurt was linked to him.
But it's a forgivable faux pas, considering the uncanny likeness between the two.
The Hossan-lookalike is 50-year-old Huang Huiling, who was an accountant at the time of the incident.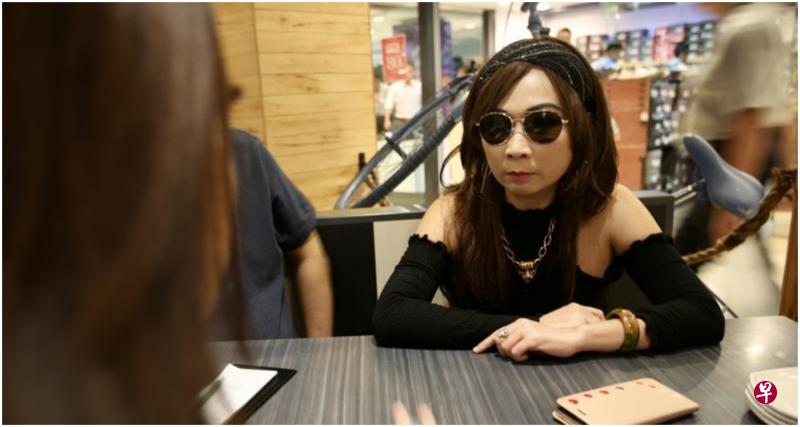 According to Lianhe Wanbao, Huang had gotten into a series of scuffles after passers-by tried to dissuade her from drink-driving.
Huang went on to punch two people and injure a third with her cigarette butt.
Investigations later revealed that it was a "misunderstandng", as Huang had already called someone to pick her up, and had no intention of driving.
For comparison, this is Leong, in shades and a dress (separately):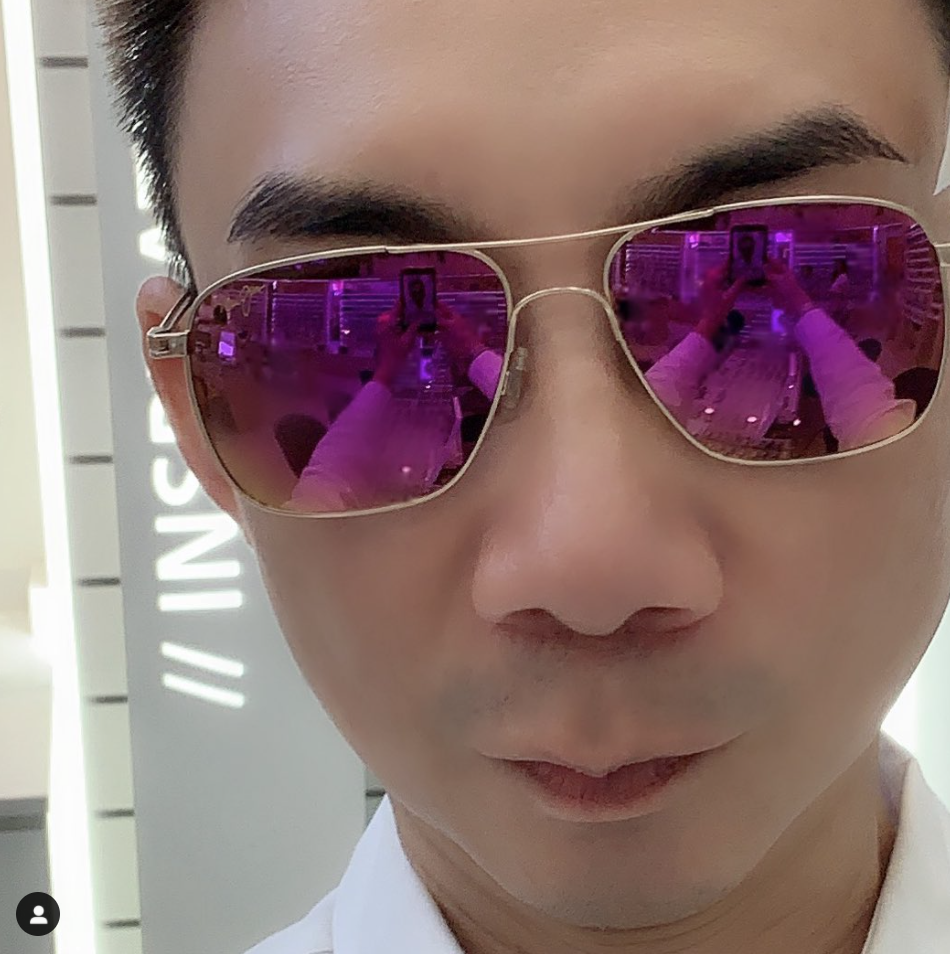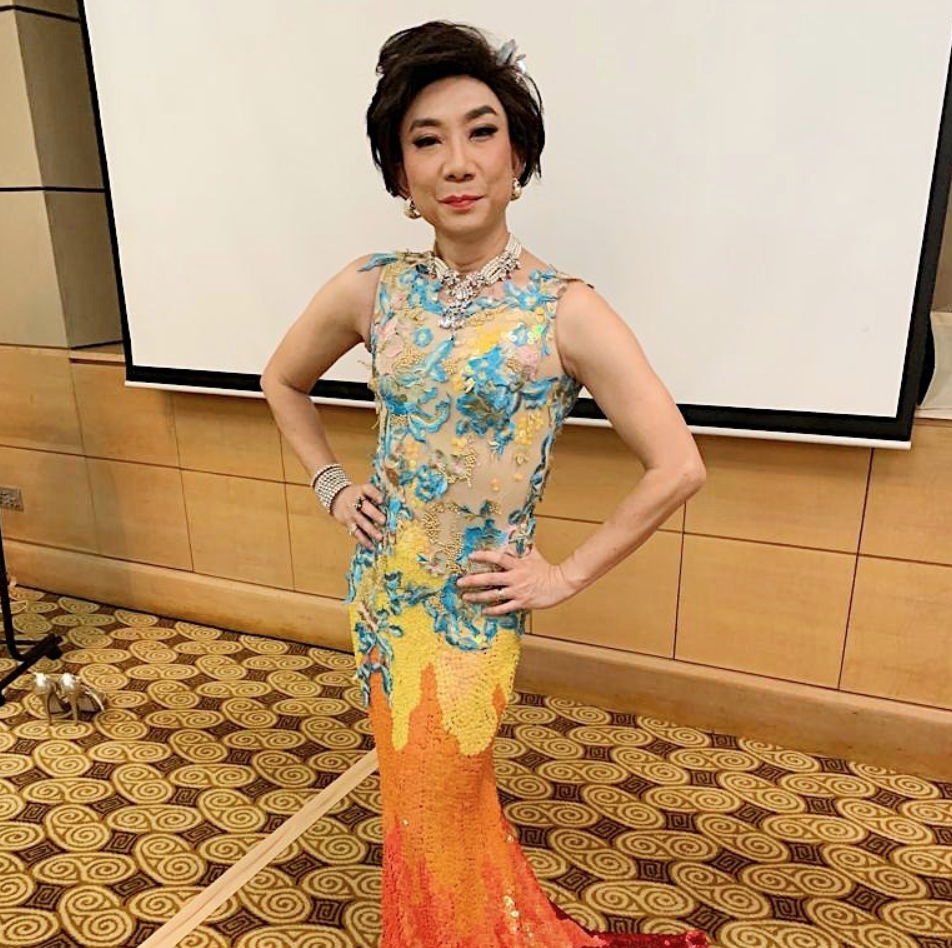 After Facebook page My Grandfather's Road pointed out the similarities, Leong gamely commented on the post with a photo of himself.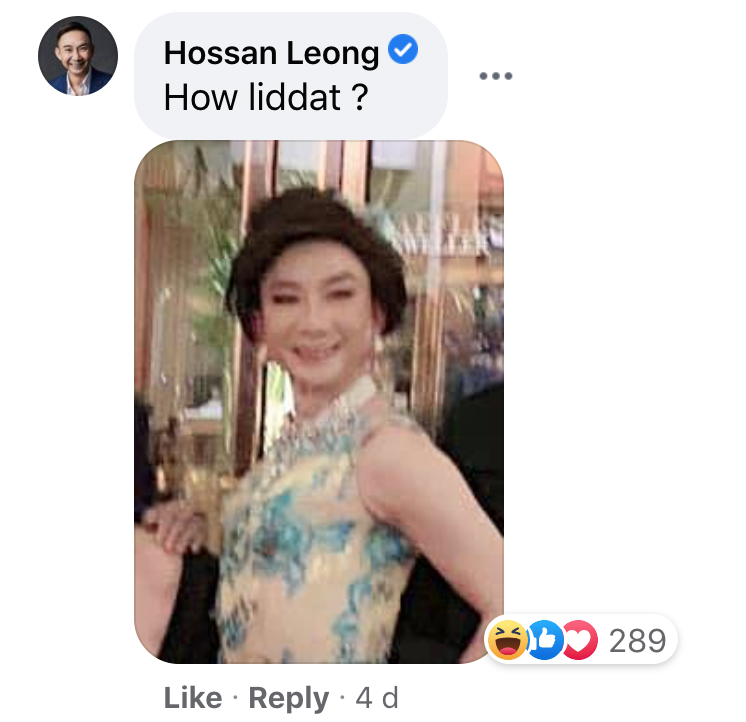 Which earned him some measure of popularity, if the reacts are anything to go by.
Leong, however, also graciously acknowledged Kumar as the queen, despite receiving a bit of attention for his get-up.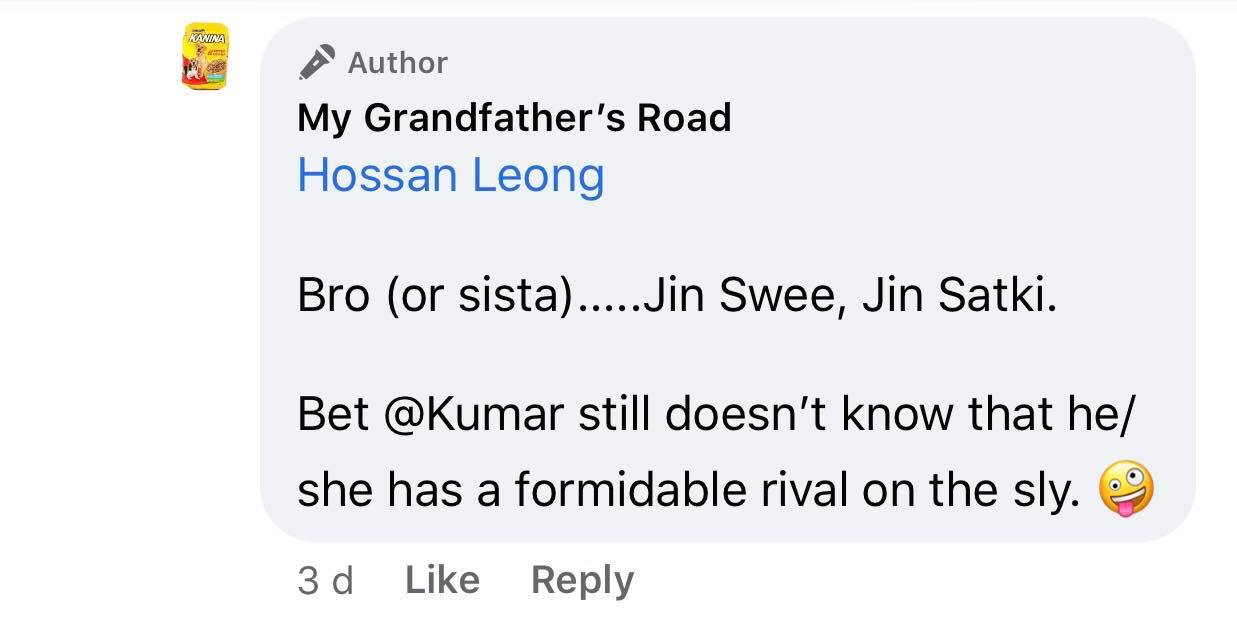 Sweet.
We deliver more stories to you on LinkedIn

Related story
Top image via Lianhe Wanbao, Hossan Leong
If you like what you read, follow us on Facebook, Instagram, Twitter and Telegram to get the latest updates.