An all-terrain vehicle (ATV) and seven unregistered motorcycles were confiscated during an enforcement operation around Hun Yeang Road in Tampines on Sunday, Oct. 4.
The operation was carried out by Land Transport Authority (LTA) and supported by the Traffic Police.
"We also identified a number of other offences such as illegal vehicle modifications and riding against traffic flow," LTA said in response to media queries.
"LTA takes a very serious view of such offences."
Operation posted on Facebook
Photos and at least one video showing the operation being carried out to impound the vehicles was uploaded on Facebook by at least two people.
A photo showed LTA enforcement officers speaking to riders:
The post said: "To those of you who have been actively posting pics and videos of your local off-road rides on various social media platforms, I would like to heartily congratulate you."
Another post showed photos and a video of the vehicles being impounded and said it was at Tampines Quarry, but that is incorrect: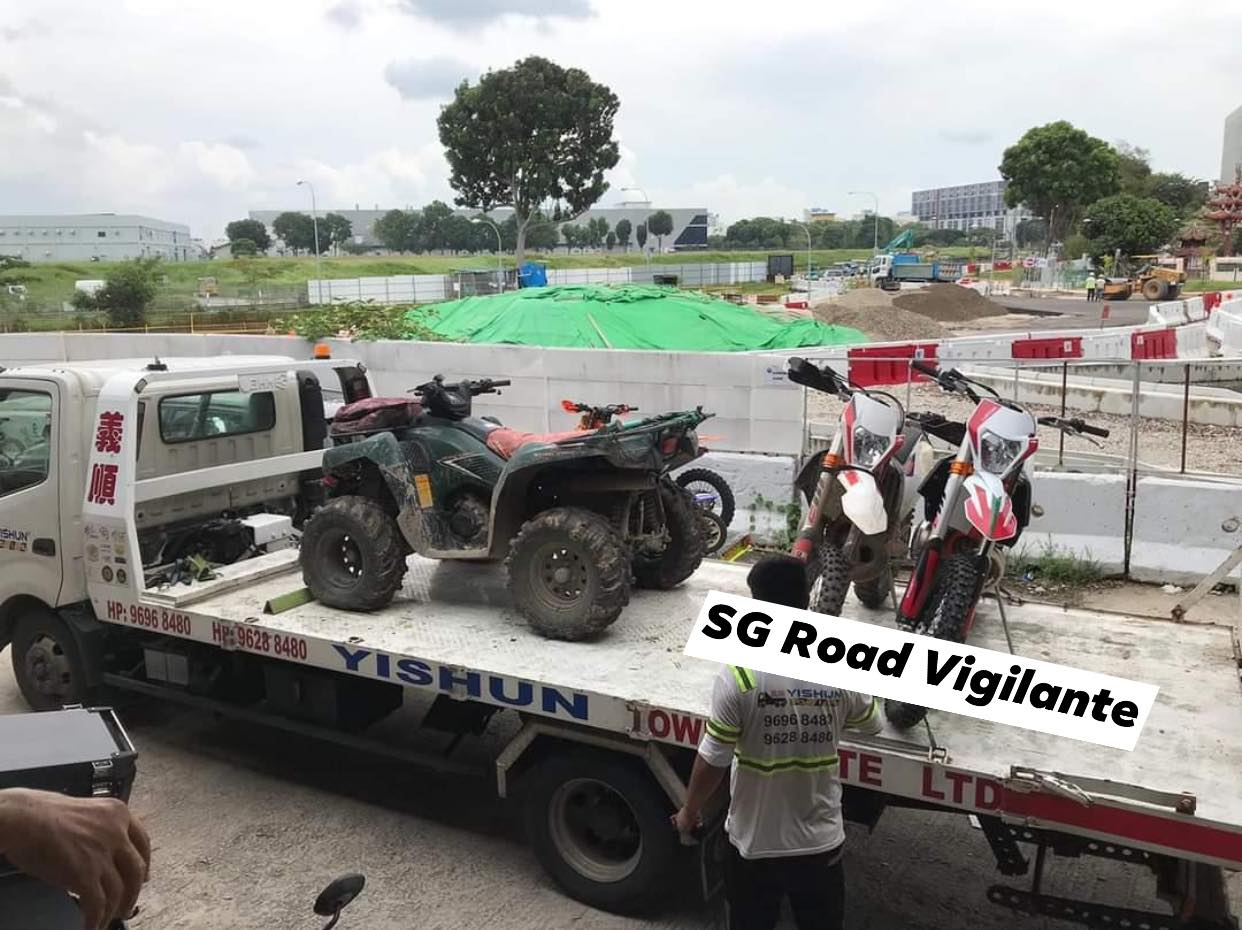 A young child in dirt bike gear was also seen in the video.
LTA added: "We would like to remind the public that all motor vehicles must be registered with LTA and have their licence plates prominently displayed before they can be kept or used on public roads in Singapore."
Penalties
Those caught keeping or using an unregistered vehicle on public roads for the first time can be fined up to S$2,000, jailed up to three months, or both.
Repeat offenders can be fined up to S$5,000, jailed up to six months, or both.
If you like what you read, follow us on Facebook, Instagram, Twitter and Telegram to get the latest updates.