A family of dogs in Johor Bahru, Malaysia has allegedly been abandoned on the streets for more than a week.
According to a post on July 17 by a no-kill dog shelter in Malaysia, HOPE, they had been abandoned by their owner who had left to work in Singapore.
Threatened to cull
The family consists of three dogs: a female adult and two 3-month-old puppies.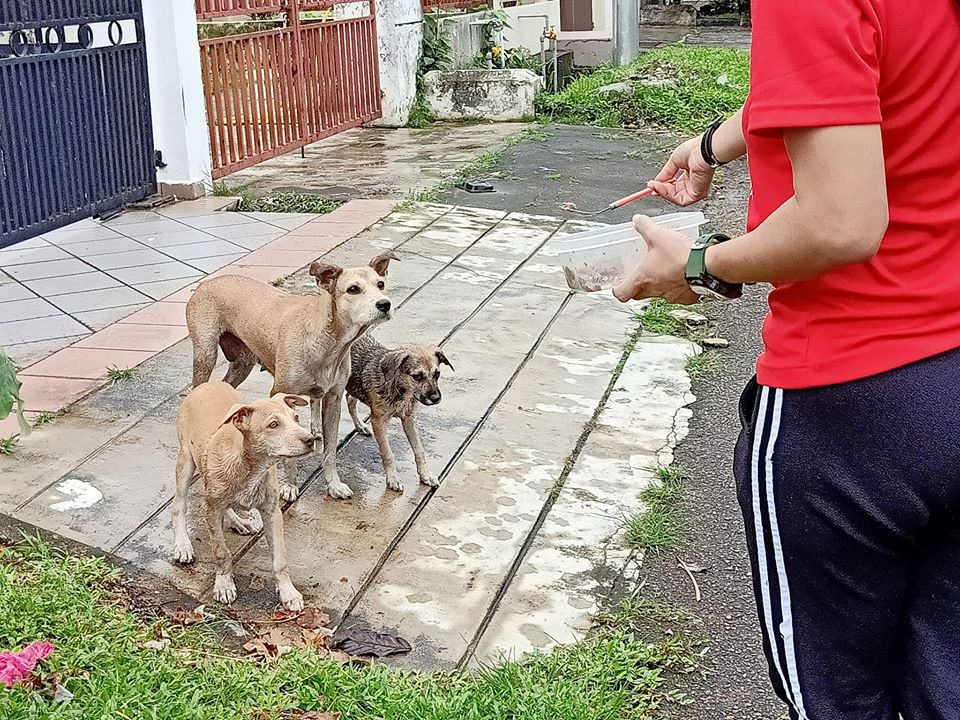 Following the abandonment, the dogs were cared for and fed daily by the nearby neighbours.
However, they were "sternly warned" by the homeowner to stop feeding the dogs and threatened to get someone to cull the dogs.
Drenched and trembling
When representatives from HOPE arrived to rescue the dogs, the dogs were drenched and trembling as it was a rainy day.
The puppies were also found with minor injuries.
"Both of them have minor injury with blood on them and they are very afraid of people. It was sad and heartbreaking."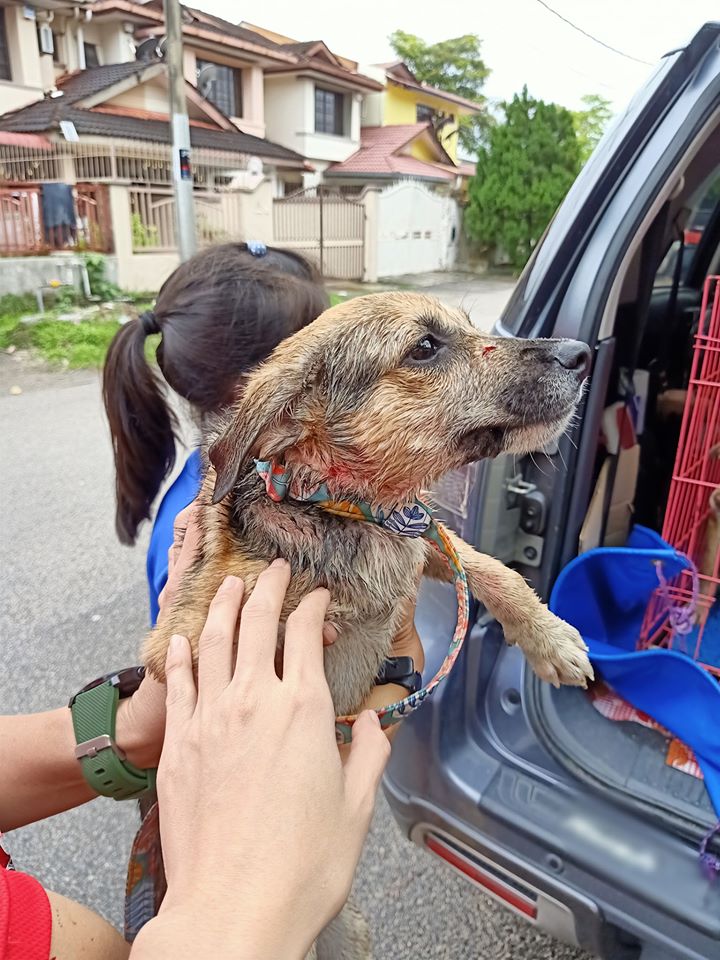 Attempting to rescue the dogs also didn't go as smoothly.
The rescue team was facing difficulty to get the mother dog into the cage.
That is until a young girl showed up to help, making the dogs wag their tails regularly.
Young girl helps with rescue efforts
The young girl is one of the neighbours who would feed and take care of the dogs.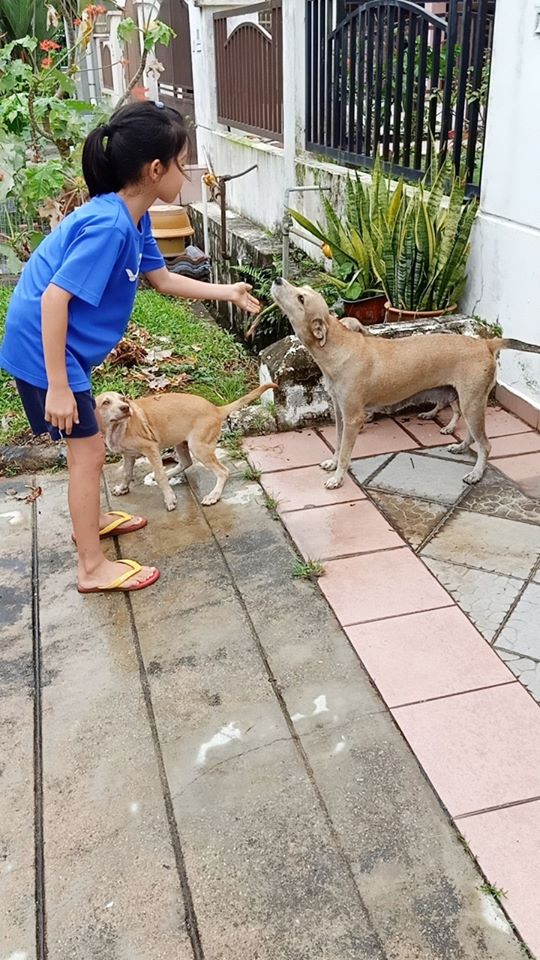 As the dogs were at ease with her around, she managed to help the rescue team to get the dogs in the car.
"Although she is so young, but she is very caring, very righteous, and courageous. When the dogs see her, they wag their tails so happily. In the end, this brave little girl helped us to catch these three dogs and get them in the car."
As HOPE's shelter is "full to the brim", they are appealing for adopters to take in the family of dogs.
You can read the full post here:
Top image from HOPE 希望护生园.
If you like what you read, follow us on Facebook, Instagram, Twitter and Telegram to get the latest updates.