Here at Mothership, we have seen a lot of weird food combinations.
And here's yet another one.
On July 17, Australian pastry chef Van Nguyen shared his latest creation on Facebook community page Subtle Asian Traits (SAT).
Shin Ramyun-flavoured macarons
Here's presenting the Shin Ramyun macaron: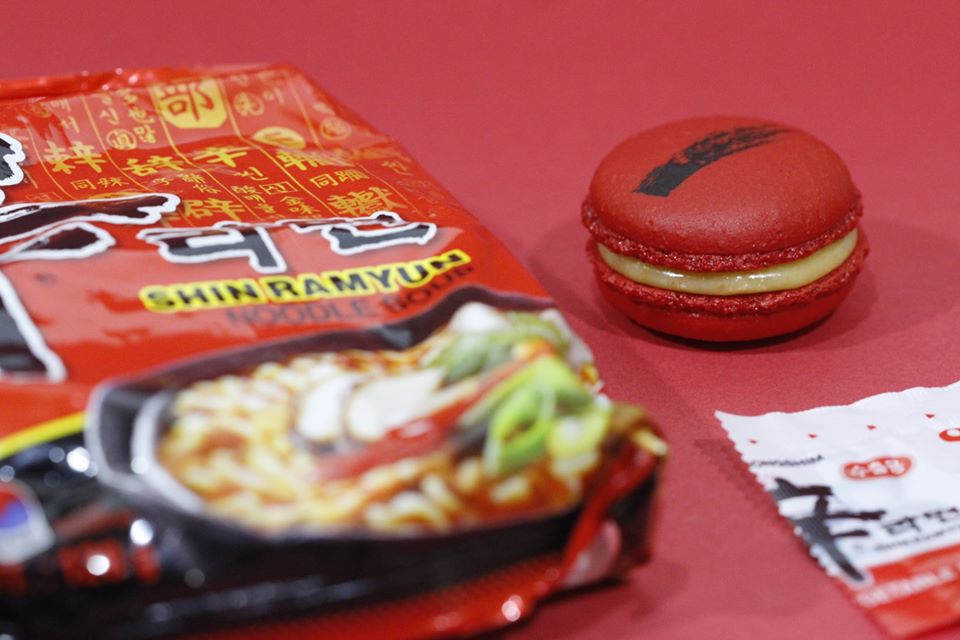 Essentially, it is a macaron infused with the popular Korean kimchi-flavoured instant noodles.
So what does it taste like?
According to Nguyen, the macaron shell is sweet while the filling is cheese-like and salty with a spicy aftertaste.
Polarising views
The post on SAT gained more than 11,000 reactions and 4,600 comments.
Here's how the community reacted:




You can see his public post here.
Top image from Van Nguyen's Facebook page.
If you like what you read, follow us on Facebook, Instagram, Twitter and Telegram to get the latest updates.