GrabFood riders run into terrible situations from time to time.
Needed the money for work
But one rider in Singapore named Allen Tan ran into a tragically comical scenario when a customer asked for her order to be made free — at Tan's expense.
Tan shared his experience on Facebook on July 3, 2020.
The customer had ordered a bottle of Pokka coffee that costs S$2.40.
However, with a small order fee of S$12.60, delivery fee of S$5, and platform fee of S$0.20, the total came up to S$20.20.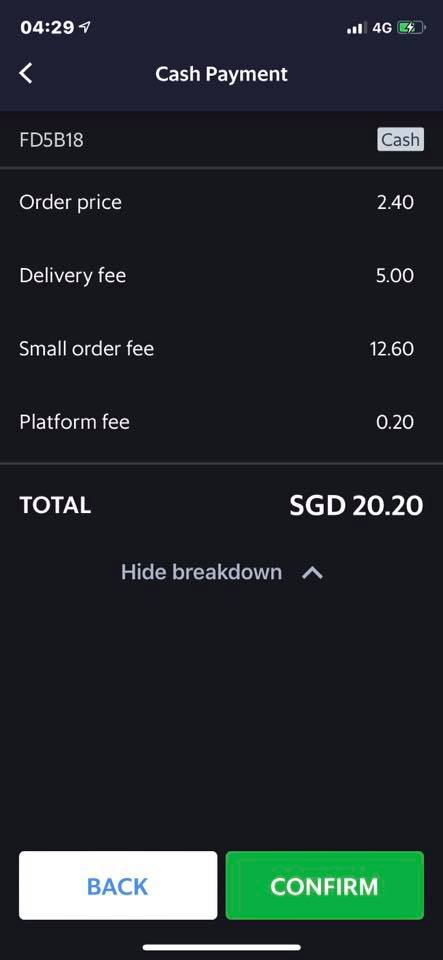 After placing the order, the customer asked Tan if he could give her the coffee for free, as the customer and her husband needed the money for work.
Her daughter and grandmother also had no money to pay for the drink, she added.
When Tan did not immediately reply, the customer repeated her request. Tan then declined it.
The customer replied that her family was in an argument, and warned Tan to make the coffee free if he did not want "trouble".
She then instructed him to leave the free coffee at the door.
When that didn't work out for her, the customer told the rider to cancel the order.
Tan said that he would report her at the end of their conversation.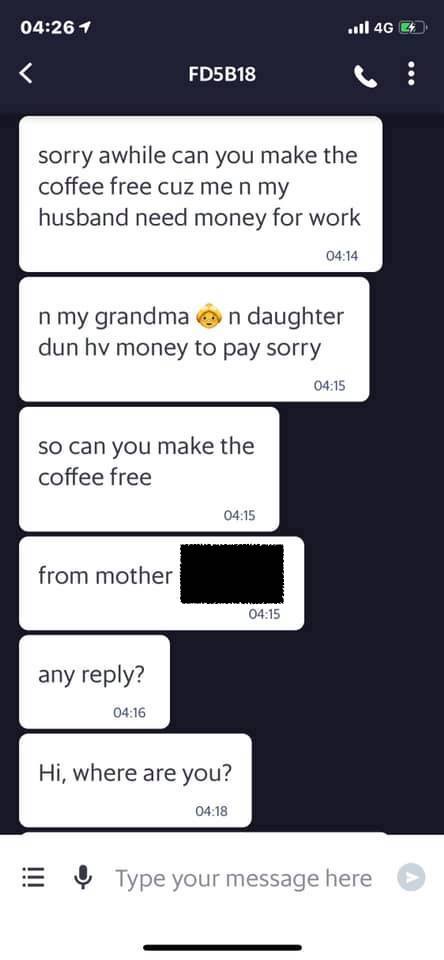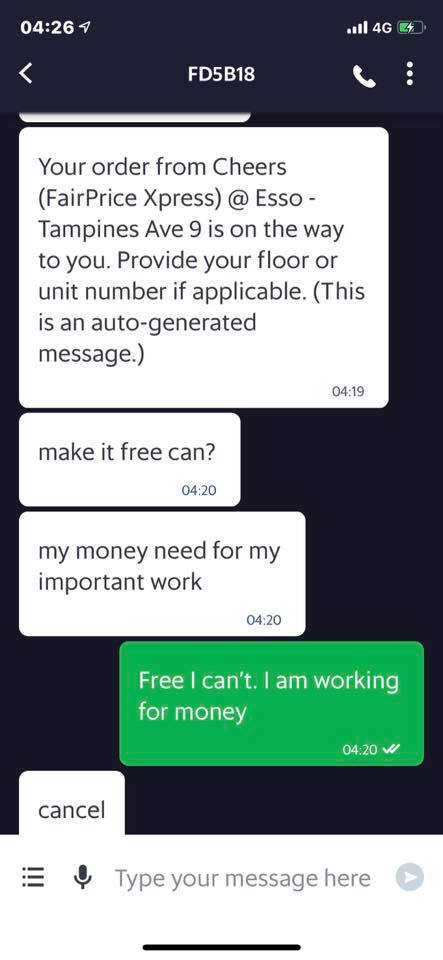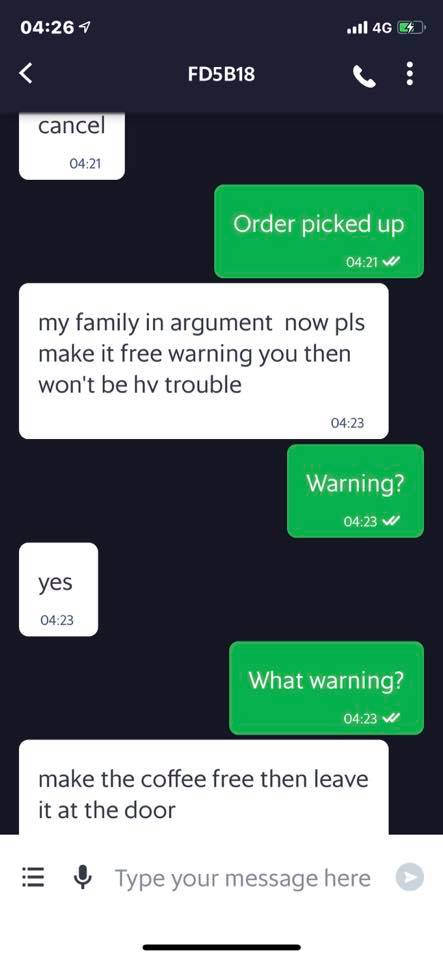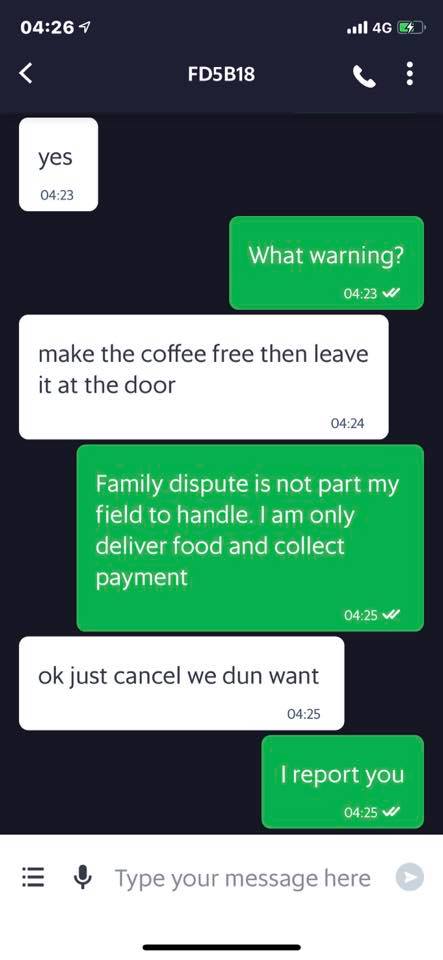 Similar cases
When Tan's Facebook post went viral, a number of users asked him for the outcome of the order.
Tan revealed that the money was initially debited from his own account, as the customer had placed a cash order.
The next day, Tan updated in the post's comments, saying that the customer had been banned by Grab.
He was also reimbursed the full amount by Grab.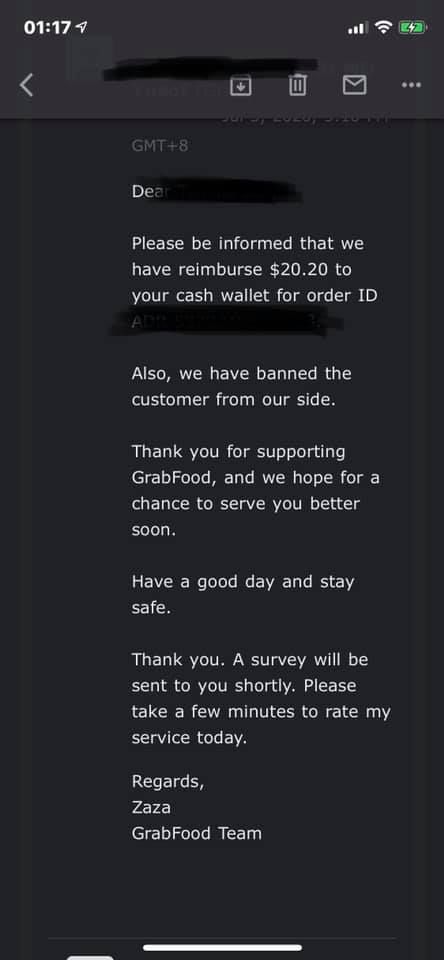 Additionally, two other food delivery personnel also expressed their suspicion that they had encountered the same customer.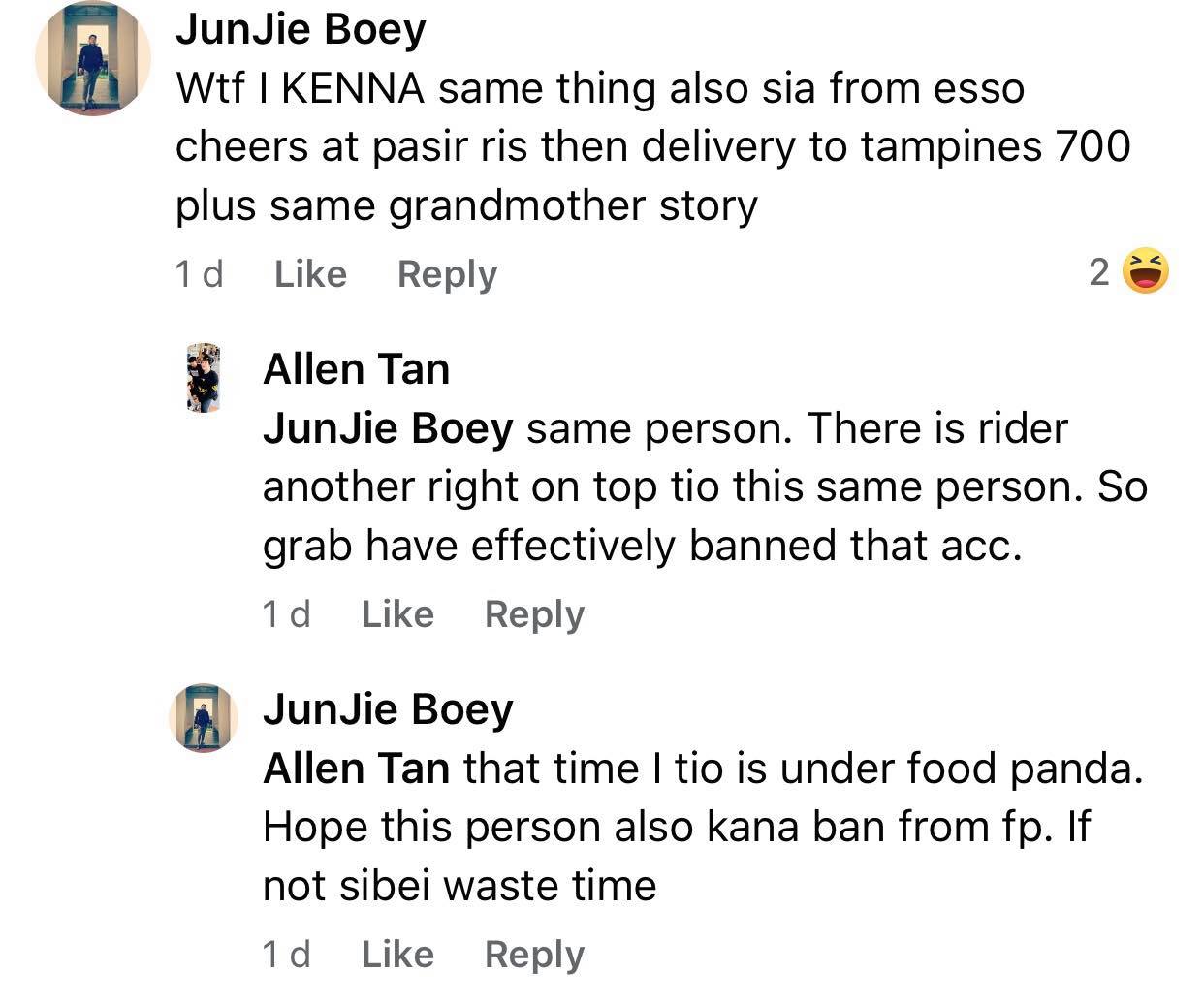 One of the riders shared screenshots of his conversation with this customer (if they were the same person) as well: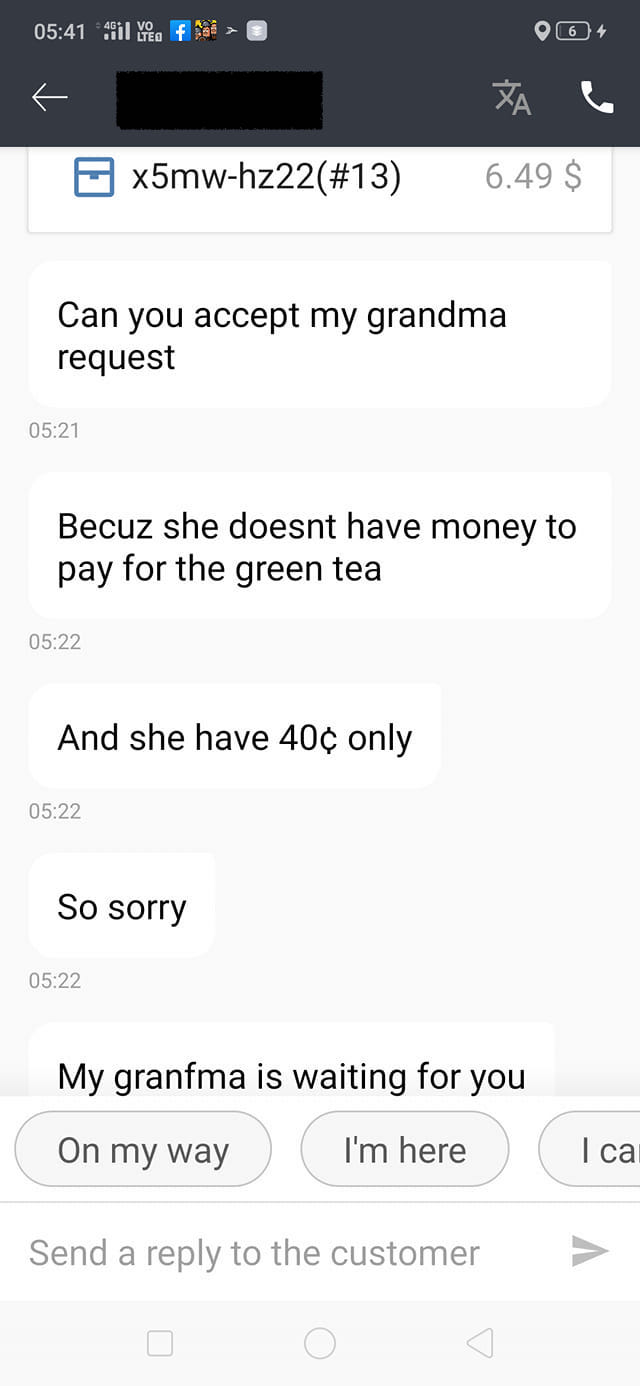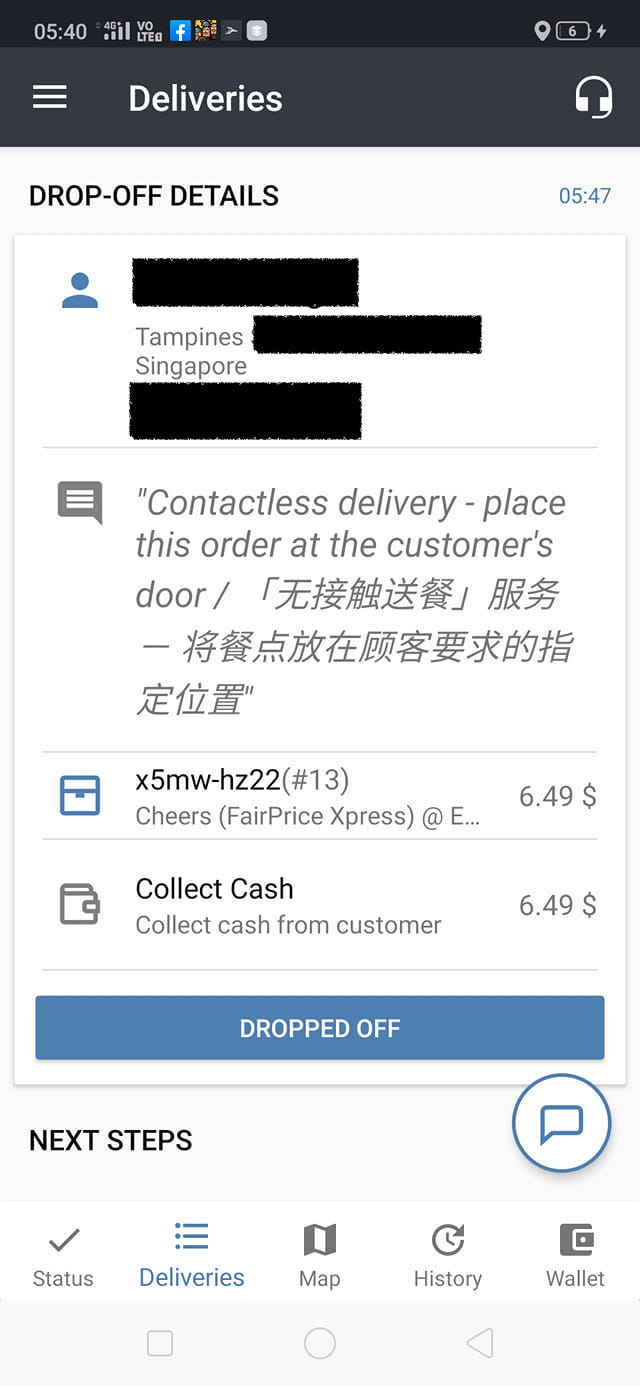 You can read Tan's post here:
Top image via Allen Tan on Facebook
If you like what you read, follow us on Facebook, Instagram, Twitter and Telegram to get the latest updates.