The survival of Singapore is at stake in the 2020 General Election, Minister for Trade and Industry Chan Chun Sing said in a doorstop interview with media on Saturday (Jul. 4) morning.
He was on a walkabout in Bukit Merah with the rest of the People's Action Party's (PAP) Tanjong Pagar team —  Indranee Rajah, Joan Pereira, and newcomers Eric Chua and Alvin Tan.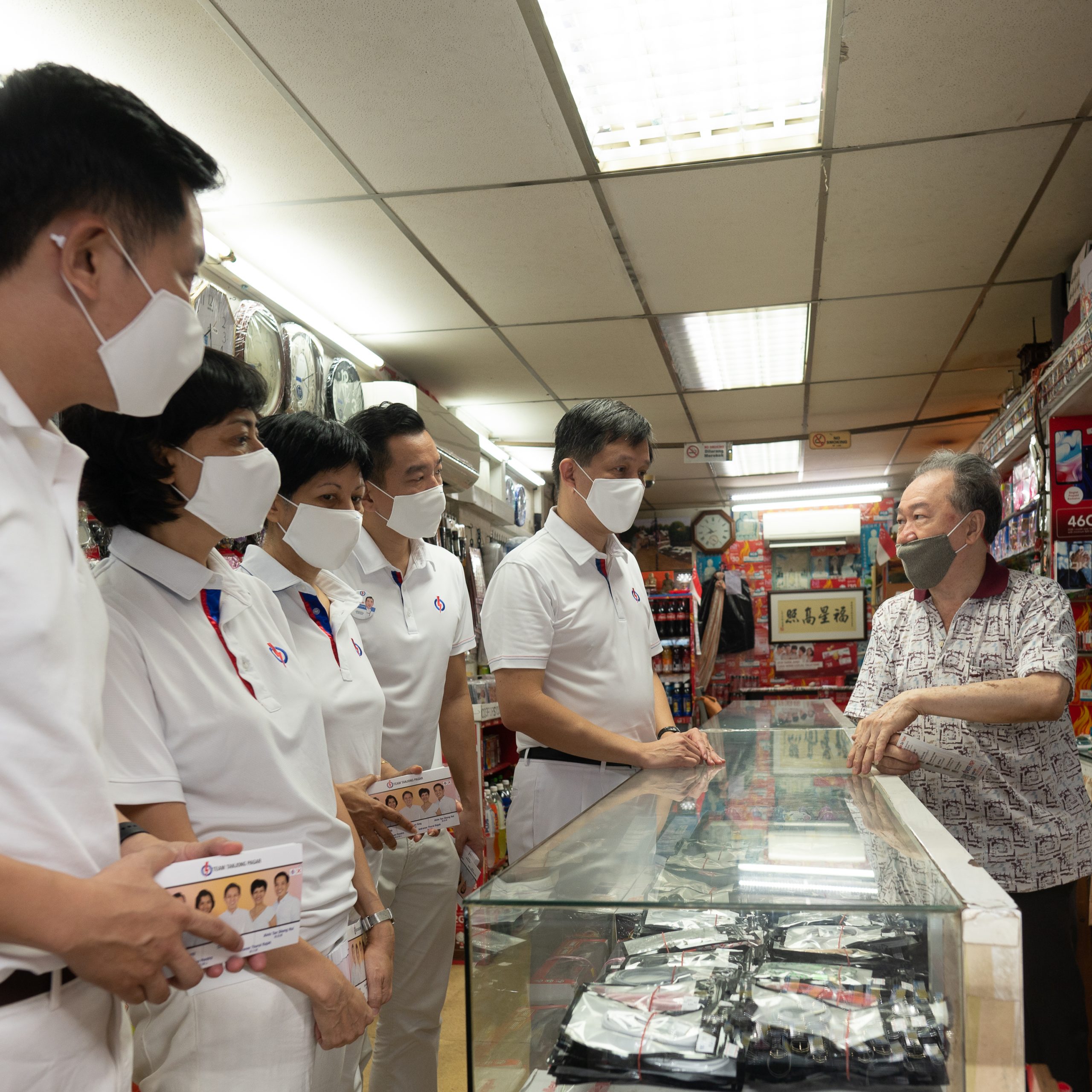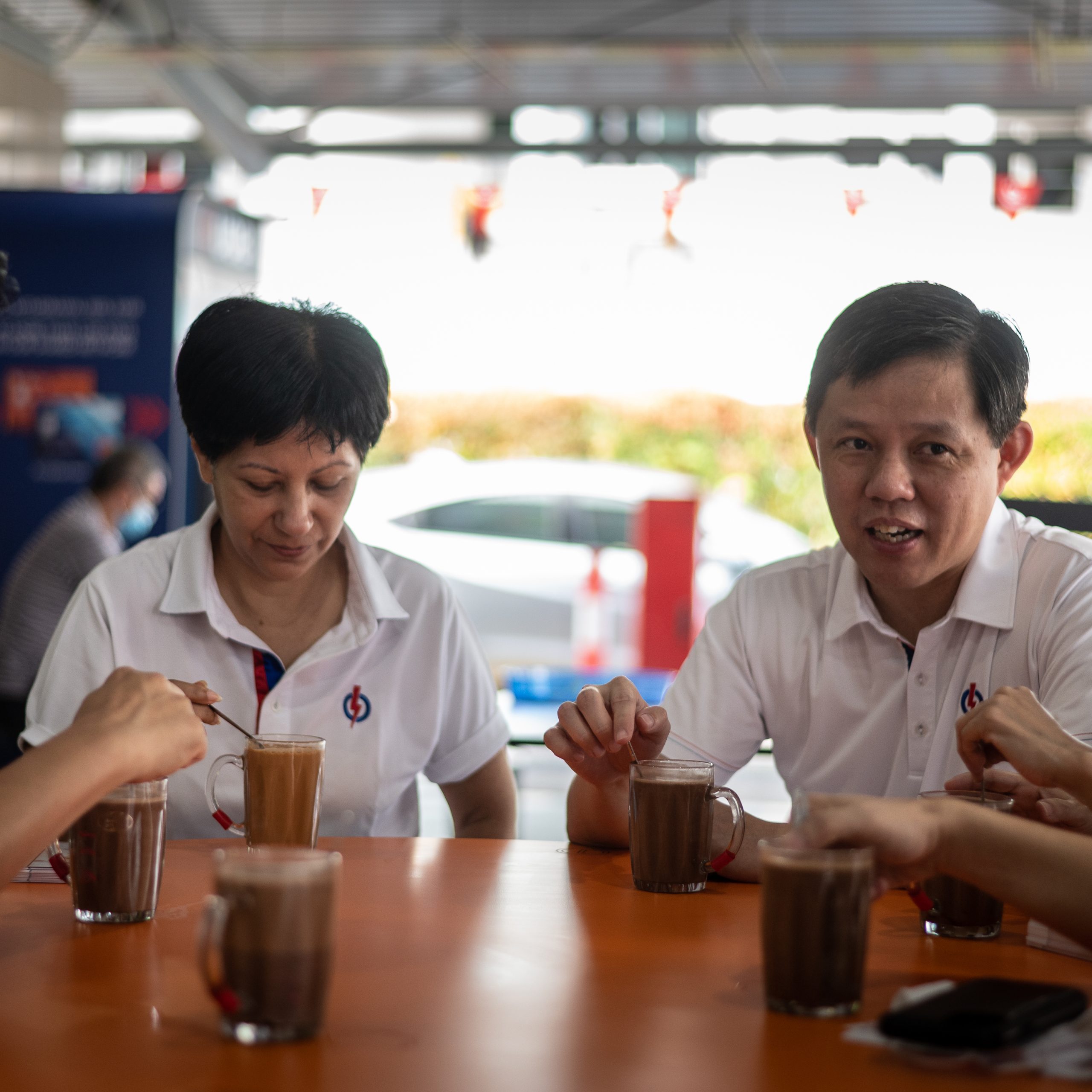 GE2020 is about getting through Covid-19
The central issue of GE2020 is how we will all get through the Covid-19 pandemic together, Chan said.
"There are many issues that we can discuss in the election. But the core issue has to be this: How do we get through Covid as a country? How do we survive as a country? How do we take care of each other through all this?"
"This election is not about the survival of any particular opposition party, or how many seats the PAP is going to get. This election is really about how we get through this," Chan said.
When asked about the discussion surrounding the 10 million population issue prompted by the political debate, Chan said that the issue has already been "well-discussed" by various political parties.
He said that people can take note of what has been said and judge for themselves "who is saying the right things and who have been upfront with the people", but that the 10 million figure is not the most critical issue confronting Singapore now.
"At this point in time, the survival of our country is at stake. The jobs and livelihoods of our people are at stake.

If we don't get through this collectively, as one, keeping body and soul together, I think the rest of the issues, we will not even have the opportunity to discuss them. So this is how serious it is."
All candidates and parties need to share concrete plans
Speaking to the media, Chan added that he had read through the manifestos of various parties in preparation for a forum organised by the Chinese Media Group and shared his observation.
He said that the manifestos of opposition parties failed to present concrete plans on how they are going to get Singapore through the Covid-19 crisis.
"While many things have been said, there is one part that is glaringly missing.

And that one part has to do with: How are we going to get through this Covid crisis? How are we going to save jobs?"
He listed out ways that the PAP has been supporting the country through Covid-19 during the election period, such as the continued work of the Multi-Ministry Taskforce (MTF) on Covid-19, the planned creation of new jobs by the National Jobs Council, and MTI's work securing supply chains.
He said that the PAP has concrete plans for Singapore, and that they have not assumed that Singapore will make it through the crisis easily:
"We have never taken it for granted that Singapore will naturally be able to sail through this crisis effortlessly and to come out unscathed. That's not our assumption.

That's why we want to have concrete plans, we want to have teams that can deliver this, to take care of Singapore and Singaporeans well."
Chan stated that each political party needs to be able to share concrete plans for getting the country through this time:
"Whoever stands for election must be prepared, must have a plan to take the country forward. We cannot work on the assumption that — I stand for election, I may not be the government and someone else will be the government, and it doesn't matter what plans I come up with.

No matter how remote we think ... the possibility [of opposition] forming the government may be, it is only responsible for every party, every candidate, to have a comprehensive plan shared with the voters on how we are going to help Singapore and Singaporeans get through this crisis."
Chan: Opposition checking or checkmating the government?
On the topic of checks and balances that some have brought up as reasons for why the opposition should be elected into Parliament, Chan said that he trusts Singaporeans to be "fair-minded" enough but urged them to consider if the opposition is ready to check on the government instead of just being led by their slogans:
"I think Singaporeans are fair-minded. Has the government done well? If the government has done well, should we affirm the government, or should we punish the government by having the government with even fewer seats?

If the opposition has not done well, should we reward the opposition with more seats just on the slogan that they will provide more checks on the government?

And I think voters will have to decide if they want the opposition, or if they believe the opposition is ready to check government. Or is the opposition is trying to checkmate the government in providing more effective governance, more decisive governance, for us to get through this process?"
You can watch the full doorstop interview here:
Top photo © Lim Wei Xiang for Mothership. 
If you like what you read, follow us on Facebook, Instagram, Twitter and Telegram to get the latest updates.