Travelling in economy class can get pretty uncomfortable, especially during long-haul flights.
Lie-flat seats for economy class
Most economy class seats are fixed upright, making it an uphill task for many economy class travellers to catch some sleep during long, red-eye flights.
However, designer Jeffrey O'Neil, the founder and CEO of start-up Zephyr Aerospace, wants to change the status quo of economy class travel.
With many airlines looking for ways to adapt and comply with social distancing measures after massive disruptions caused to air travel due to Covid-19, the start-up introduced a lie-flat seat which could be a game-changer amidst the pandemic.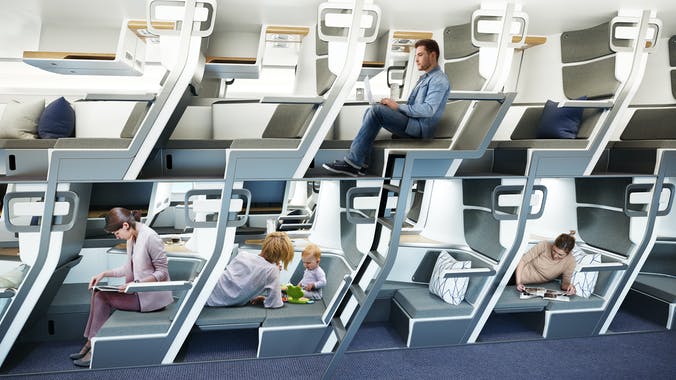 The seats also retrofit existing commercial aircraft such as Boeing and Airbus, designed to allow airlines to provide double-decker seating in a 2-4-2 configuration.
This would maintain the seating density of the majority of global airlines as offered in their existing premium economy cabins, O'Neil told CNN Travel.
The seat design, while densely packed, provides some semblance of privacy, and also helps airlines maintain some level of social distancing between passengers.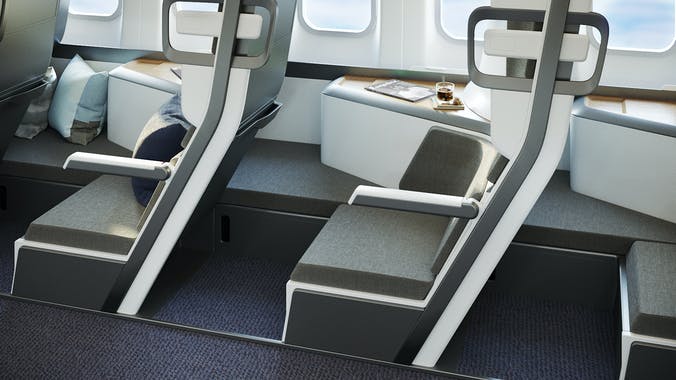 The seat design allows for multi-functional usage, giving passengers the option to lie completely flat, lounge or sit upright with their legs fully extended.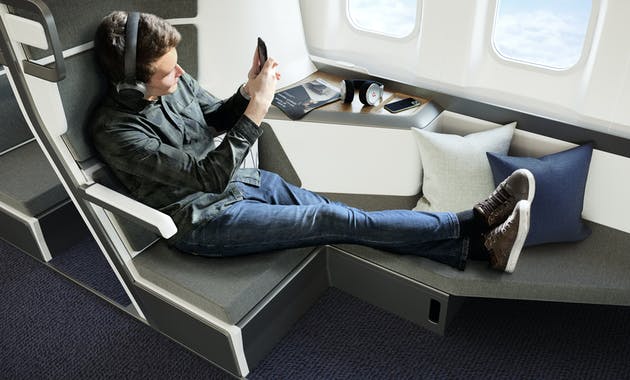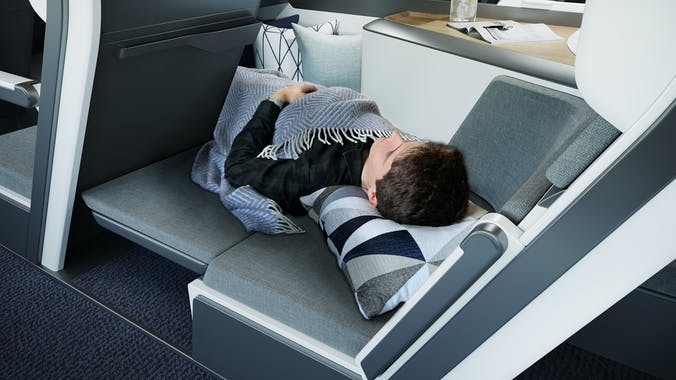 Sleepless night on 19-hour flight inspired lie-flat economy seat design
O'Neil shared that he had come up with the idea after enduring a sleepless night during a 19-hour long-haul flight from New York to Singapore, sitting in the premium-economy section of Singapore Airlines.
"I'm on probably the best rated airline in the world, and I'm getting wonderful service and the food is edible, but I can't sleep," he told CNN Travel.
"This is really uncomfortable. Why is it so difficult to find an affordable way to lie flat on a flight that's 19 hours?"
What struck him was a long-distance bus journey that he had taken in Argentina, which utilised bunk beds.
He had slept much better in them, inspiring him to come up with the idea of a feasible bunk-bed design strategy for airlines.
"We basically retrofitted a whole other seat on top of another," explained O'Neill, with regard to height concerns.
"So it's essentially two levels, it's not as tall off the ground as people might imagine, it's only four and a half feet off the ground from the entry point to the lower seat to the upper seat."
The start-up's design has garnered over USD$85,000 (S$117,000) through crowdfunding on Republico, with 50 days left to hit its minimum target of USD$100,000 (S$139,000).
Top image via Zephyr Seat/Producthunt
If you like what you read, follow us on Facebook, Instagram, Twitter and Telegram to get the latest updates.