The government of Laos has approved the construction of the country's second coal plant, which will be carried out by a firm in Singapore, Evolution Power Investment Corporation (EPIC).
This announcement came at a time when countries are gearing towards cleaner renewable energy sources and turning away from coal which is cheap but polluting.
New coal power plant in Laos will be in Sekong
This new US$1.7 billion (S$2.35 billion) coal-fired plant is set to be developed in the south of Laos, in the province of Sekong, reported the Laotian Times.
The project is a collaboration between Singapore-based energy firm, EPIC, and Lao firm, Khounmixay Bridge and Road Construction and Repair Company (KMX).
It was reported the power plant will generate 1,000 megawatts (MW) of power and will be powered by coal.
The article also reported that the plant will use "domestically-extracted fuel sources", while "adding value to local natural resources".
The Lao government has approved for a feasibility study to be carried out for the project.
According to the World Bank in 2016, the province of Sekong is among the poorest provinces in Laos.
The province, which in outlined in red in the map below, shares a border with Vietnam and is not too far off from the border from Cambodia, as seen from the grey country borders.
In addition, according to the map below, the province of Sekong borders various national conservation areas, such as Dong Hua Sao National Bio-Diversity Conservation Area and Dong Amphan National Bio-Diversity Conservation Area.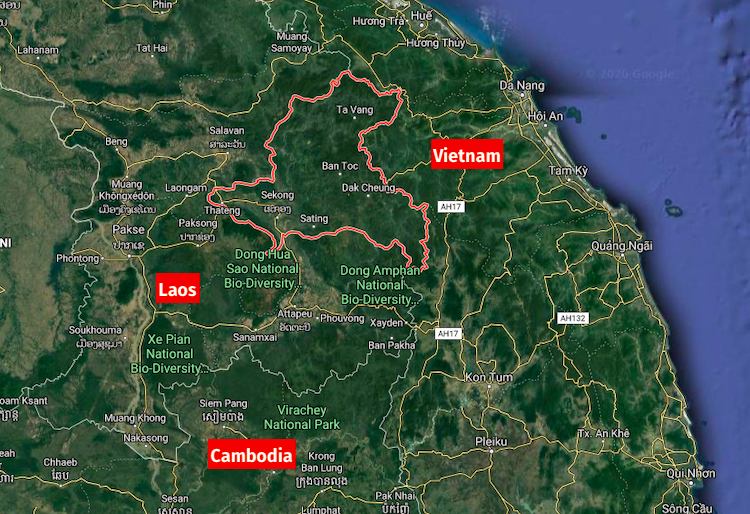 According to ASEAN Today, the new power plant will be exporting power Thailand, Vietnam, and Cambodia.
The news of this new power plant in Sekong also comes nine months after Cambodia and Laos signed an agreement to export coal power.
However, this was agreement was met with a great amount of opposition over its environmental impacts on the livelihoods of local communities, and the southern Laos' environment.
A brief look at thermal power in Laos & its impacts on communities
This coal-fired power plant will be the second coal plant in the country, with the first plant found in Xayaboury Province, in northwest Laos.
The first coal-fired power plant, called the Hongsa Thermal Power Plant (as seen in the picture below), is a 1878MW coal plant with a lignite coal mine, a limestone quarry and two dams, which generate hydropower.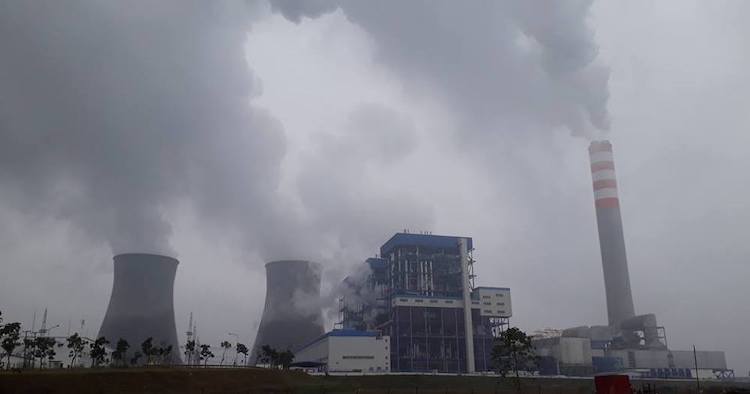 According to EarthRights, a nongovernmental, nonprofit organization that advocates for human rights and the environment, independent scientific experts have said that the coal-fired plant puts local communities at "risk to develop cancer, respiratory problems, birth defects and other ailments from contamination and air pollution".
In an article by ASEAN Today, Laos has coal reserves of an estimated 600 to 700 million tonnes, which is equivalent to the weight of six million blue whales.
The article also highlighted that the Hongsa Thermal Power Plant, which is close to the border near Thailand, has been involved in controversies over thousands of residents losing land and not getting much compensation across the border in Thailand.
In addition, residents across the border in Thailand have reported major impacts on their farms, water sources and environment from pollution that is allegedly from the Hongsa coal plant.
While the Hongsa Thermal Power Plant accounts for about a third of the countries' energy production, most of the power is exported back to Thailand, as 80 percent of the plant is Thai-owned and backed by nine Thai banks, reported ASEAN Today.
Besides the social, heath and environmental issues, coal burning emits large amount of greenhouse gases which contributes to climate change.
Top image via Annie Spratt/Unsplash
If you like what you read, follow us on Facebook, Instagram, Twitter and Telegram to get the latest updates.