A rescue operation was recently undertaken to reunite a lost pet bird with its owner.
Lost macaw perched in tree
A large Blue and gold macaw was spotted high up in the trees at Bukit Timah.
As macaws are not native to Singapore, volunteers from animal welfare organisation Society for Animal Matters, who happened to be in the area on June 13, realised that it was likely a lost pet and decided to take charge.
Eventually, volunteers managed to coax the bird down from its perch, where it landed on a little boy's bicycle.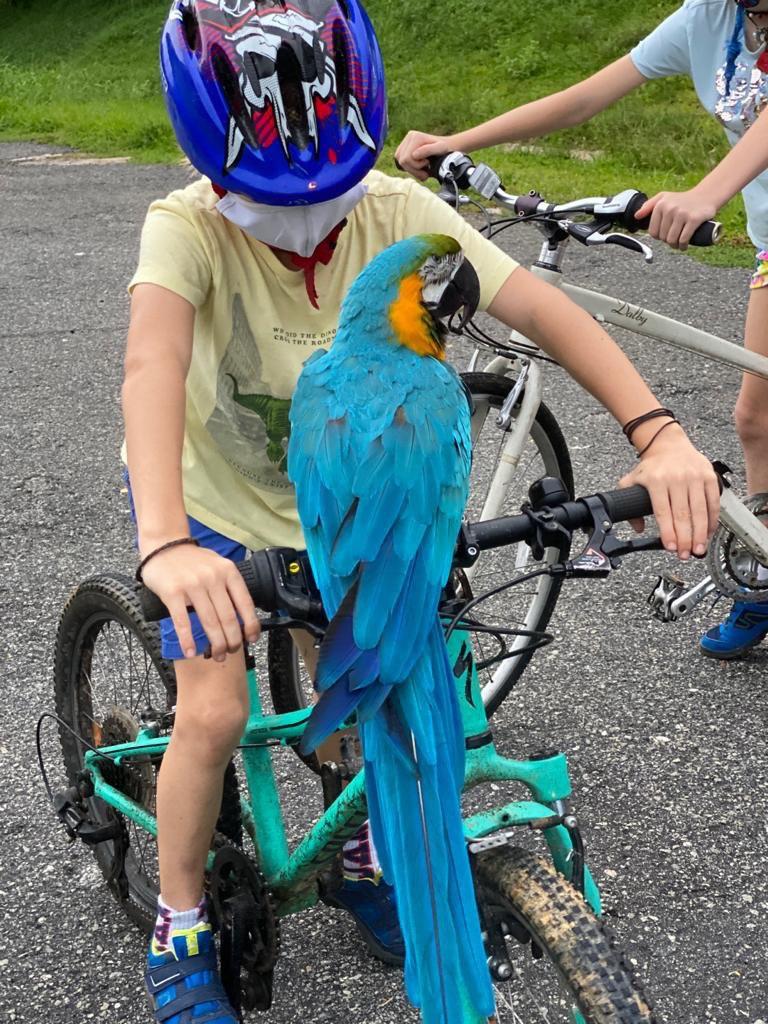 Volunteers managed to secure the bird, where they then transported it another volunteer's house nearby to start the lengthy but detailed found-animal process.
Screening to find its caretaker
Mark, a volunteer from Society for Animal Matters shared with Mothership that in such lost and found situations, they would start by checking the bird for any sort of identification tag, such as rings around its feet, or identification number
They would then conduct a health check on the bird, and any distinctive markings, behaviours or injuries would be noted. Tricks that the bird know will also be noted down.
Typically, lost and found posters would be posted online, but in this case, the organisation reached out to its network of potential caretakers for the bird.
These caretakers would be 'screened' in various ways—firstly they would need to submit the first and last digits of their pet's ID, which the caretakers would match to the bird under their care.
Tengku was one of those who came forward, and the ID he provided matched that of the macaw.
Volunteers also verified that Tengku was the true owner by asking him about the tricks that the bird knew.
Finally the bird was brought out to meet Tengku.
"Tengku was pretty accurate so i did the final screen—behaviour litmus test. Brought him to the bird and the bird did the tricks with him he said it knew—kiss, and high five. It also cuddled up to him and let him stroke it, which it did not let anyone do before (understandably as it was unfamiliar with us or distressed). It was quite a sight cause he was overjoyed and buried his hands in his face."
Coco—the bird's name—and its owner were reunited, and only two and a half hours after it went missing from its home in Ang Mo Kio.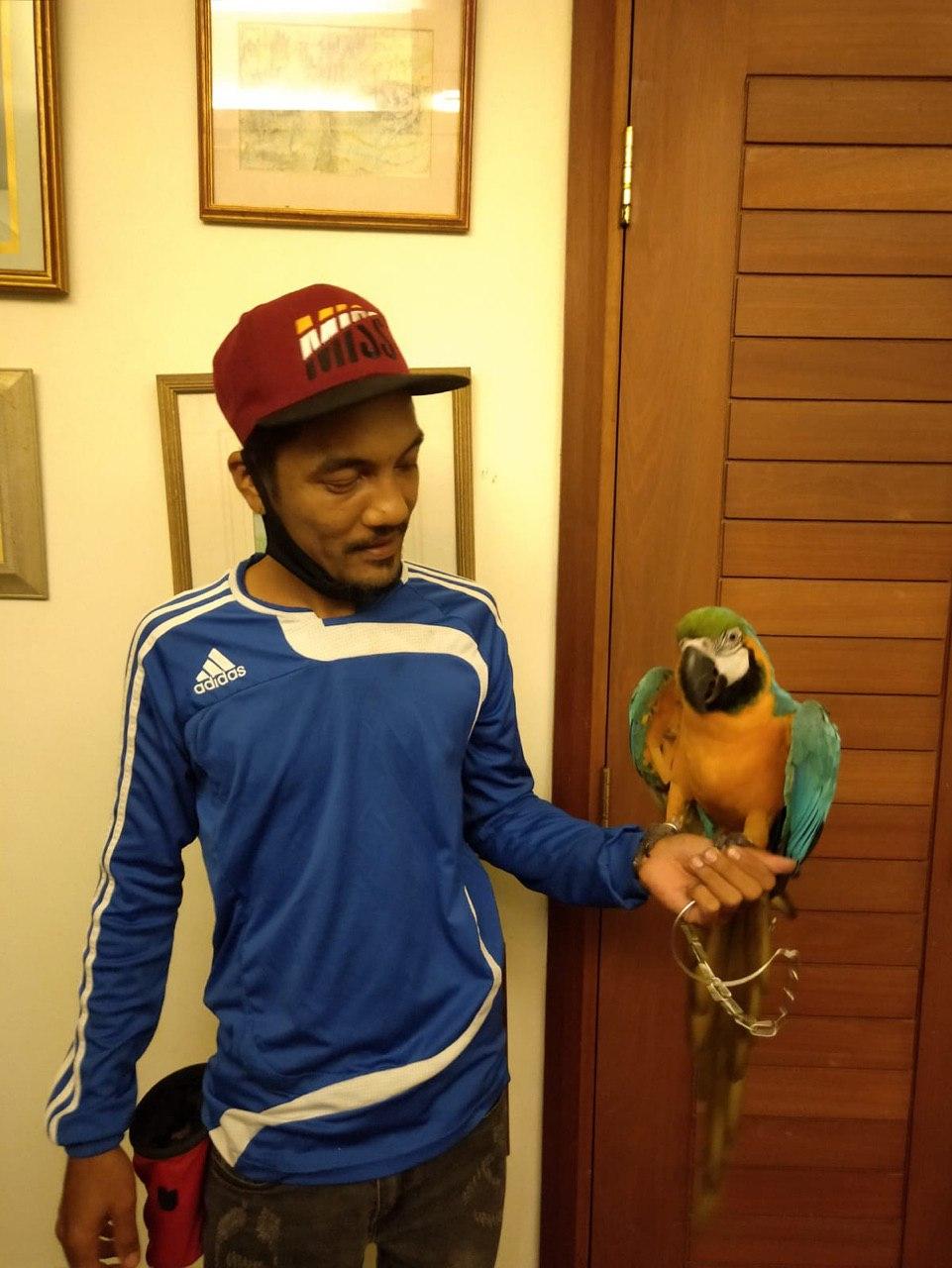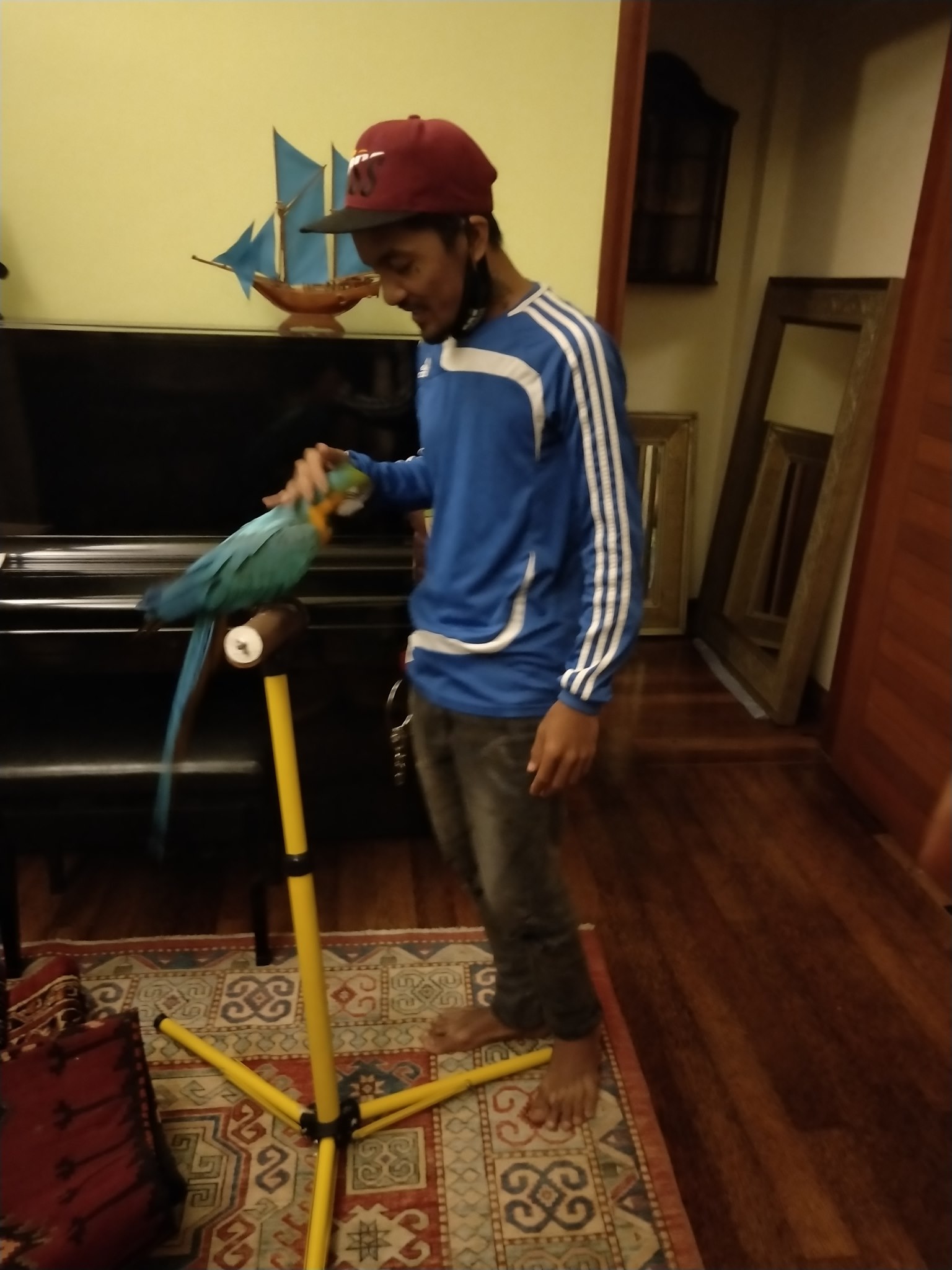 Ultimately, the process was worth it—"it was a nice sight," Mark said. "Both Coco and Tengku were just so happy to have found each other."
Stealing of birds a "rampant issue"
Mark shared that when it comes to exotic and rare birds like Coco, the situation is trickier as there might be people who are not the bird's owners coming forward to claim it as their own.
Macaws are pricey and can cost thousands of dollars, and some individuals might take advantage to trap, breed or resell the bird.
"Exotic birds, especially lost ones like Coco, are a prime target for breeding, theft and illegal trapping and selling for profit. Whether getting their ID rings broken off, or people providing false information to obtain these birds, these methods and more put them at risk of being victim to human greed."
"It's a rampant issue," Mark said.
You can read Society for Animal Matter's full post here.
Top photo from Society for Animal Welfare / FB
If you like what you read, follow us on Facebook, Instagram, Twitter and Telegram to get the latest updates.