PERSPECTIVE: Five kids living in Jalan Kukoh decided to interview a few people in their neighbourhood, in order to hear more about their life story. They spoke to a shopkeeper, prata uncle, and man selling fishball noodles.
Jalan Kukoh is a low-income neighbourhood in Singapore comprising rental flats.
Here, we have reproduced their interview from The Birthday Book Jr (2019) titled "Mr Nurrul, the Prata Uncle".
Mothership and The Birthday Collective are in collaboration to share essays from the 2019 edition of The Birthday Book Jr.
The Birthday Book Jr is a collection of 55 essays featuring young Singaporeans from various walks of life.
Apart from showcasing the diversity of young voices in Singapore, these essays also discuss our collective future as a nation.
---
By Dimi, Amirah, Fhariz, Sharmaine and Priyanka
We have a new friend in Jalan Kukoh!
Mr Nurrul Salam (50 years old) just started working at the prata shop in Jalan Kukoh Food Centre only three days before we interviewed him. As he lives in Bedok, he takes the MRT early in the morning, in time to open his shop at 7 am.
Although he did not have a formal teacher, he learned how to make prata himself as he had experience working at other restaurants as an apprentice. Now he can whip up a variety of dishes like mee goreng and mee rebus.
We, your correspondents, have learned a lot from his story.
Amirah: I have learned that you need to have confidence in yourself to interview someone that you don't know. When we approach them we will never know anything about them on the Internet because they are not as famous as an actress or artist.
But after we approach them, we know that they are actually very friendly, kind and not scary as we thought it will be.
Dimi: I think Mr Nurrul Salam is a hardworking and responsible person as he comes from a far place to Jalan Kukoh by 7 am. He is also a fast learner.
Indeed, talking to strangers may be hard and scary at first but if we talk to them, we might just acquire new knowledge. Being scared of things is normal but when we finally overcome our fears, we will have one less thing to be scared of.
Fhariz: We need to be hardworking to succeed. Mr Nurrul Salam, despite not having a formal teacher, can whip up a variety of dishes just by having experiences working at other restaurants as an apprentice. Similarly, Mr Poh (our other interviewee), despite not going to school, has been hardworking by managing his shop for long hours every day.
Priyanka: Mr Nurrul Salam is a very responsible person in my opinion as he has to get up really early to reach work before 7 am to open the shop and set everything up. He also has to make sure that the food and ingredients are all ready and enough.
Through the process of interviewing him, I learned that sometimes when you step out of your comfort zone and talk to people, you might actually make them feel happier as they might be lonely or might have had a bad day or even feel depressed.
But when you talk to them they might feel happier and less lonely.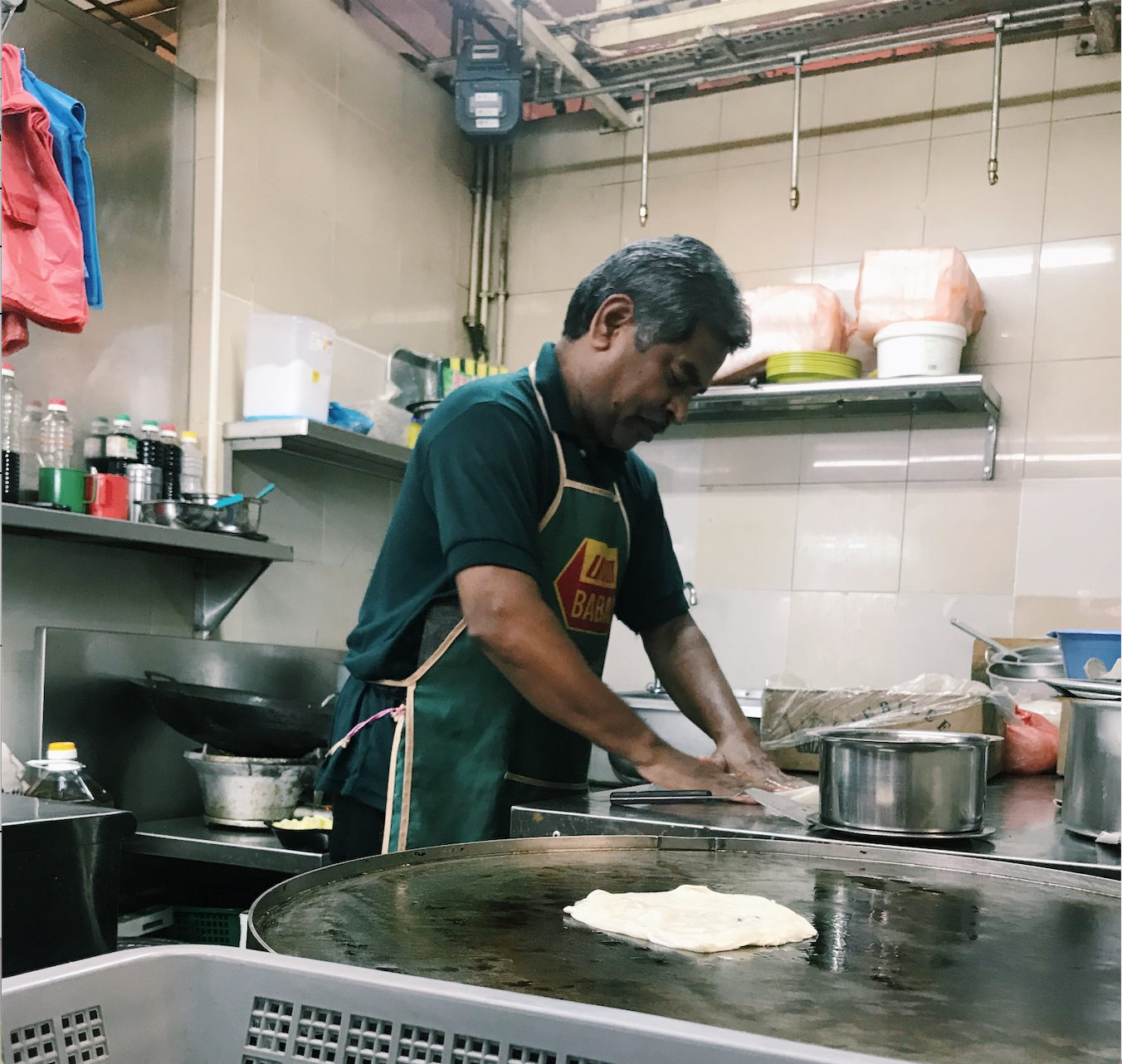 Since January 2014, ReadAble has been running weekly reading and language arts classes for children ages two to 15 in a neighbourhood in the Chin Swee area. Some volunteers also run one-on-one classes with children in their homes across the week.
If you happen to be in the education space and think this essay may be suitable as a resource (e.g. for English Language, General Paper or Social Studies lessons), The Birthday Collective has an initiative, "The Birthday Workbook", that includes discussion questions and learning activities based on The Birthday Book essays. You can sign up for its newsletter at bit.ly/TBBeduresource.
Top photo by: Dimi, Amirah, Fhariz, Sharmaine & Priyanka from Readable
If you like what you read, follow us on Facebook, Instagram, Twitter and Telegram to get the latest updates.